"FUCKING hell mate, your full backs are good."
A text message sent to me from my Spurs-supporting friend at full time last Sunday. I initially took it as a general pleasantry, until I put myself in his depleted shoes following a torrid last-minute defeat.
What had he felt hurt his team the most? It wasn't Mo Salah, Roberto Firmino or Sadio Mane; it was Liverpool's marauding and effervescent defenders. His observation stayed with me and got me thinking about another function of this side which has become contentious among many, but one which is fundamental to The Reds' attacking prowess in wide areas.
When Sunday's team to face Tottenham was announced, the virtual groans about the midfield choice of Jordan Henderson, James Milner and Gini Wijnaldum overshadowed the general excitement of the game before a ball had been kicked.
Those who craved the involvement of Fabinho, understandably given the Brazilian's form in recent months, were baffled.
There were also those who are still championing Naby Keita and Xherdan Shaqiri's inclusion. Few were up in arms about Adam Lallana or Divock Origi's omission.
Yet Jürgen Klopp opted for his trusted three. The same three, some are quick to mention, who started a Champions League final defeat and lost in Paris and Manchester this season.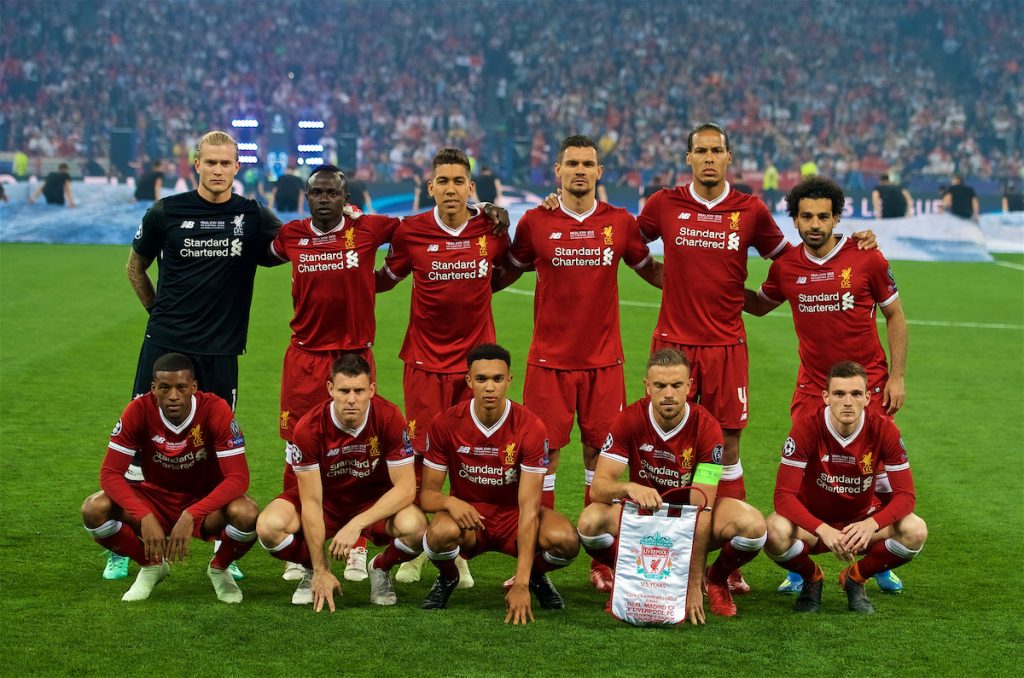 Footballers are forever judged by our own feelings of pain when they have been at the scene of a crime. John Arne-Riise was never looked at the same after his Chelsea own goal, for example.
The correlation between the midfield three and the attacking threat provided by Liverpool's full backs is clear for all to see since Klopp took charge.
The ability for Milner – who has spent half of his Liverpool career at full back – and Wijnaldum to cover the areas vacated by both Trent Alexander-Arnold and Andy Robertson while still recycling possession, winning back the ball and providing their own attacking threat is arguably undervalued and thankless at the best of times.
Against Spurs, The Reds decided to take the game away from the central areas where the opposition were looking to play with narrow attacking midfielders looking to feed Harry Kane.
The switch of play from both full backs allowed them acres of space to run into, commit Spurs wing-backs and play around them.
Yet Spurs' counter-attacking prowess was always present, therefore having both Milner and Wijnaldum taking up the covering positions they do so well is crucial to Liverpool attacking and defending as a unit. As Klopp so frequently points out, the team attack and defend as one.
The average positions in the first half versus Spurs show how both Milner and Wijnaldum provide the safety net for any turnover of play if both full backs are too advanced and unable to recover. Yet it also shows the influence of both Trent and Robertson in the middle third of the pitch while in possession.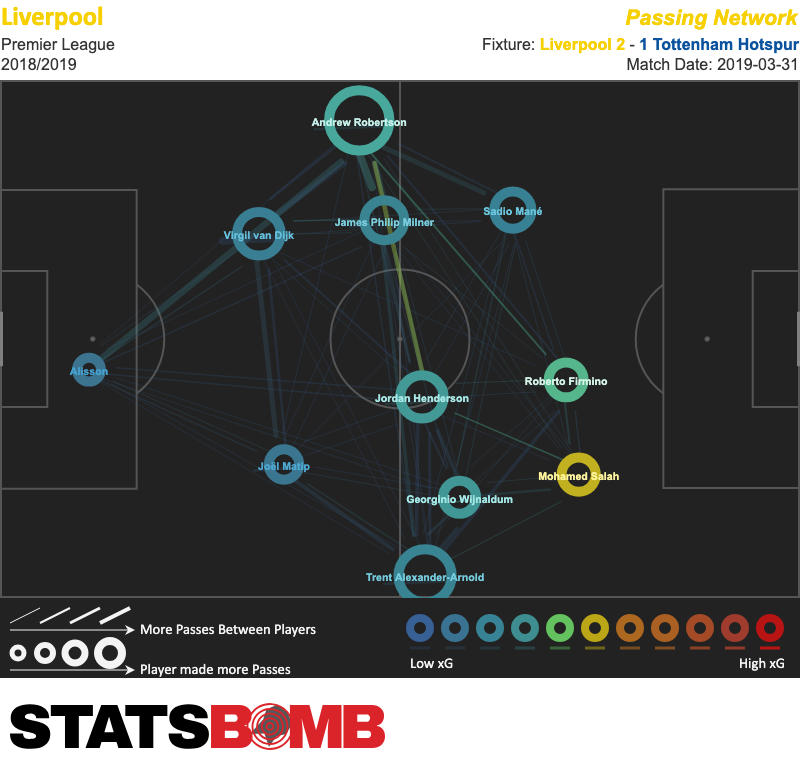 This is backed up by their passing stats, with Trent completing 18/18 passes in that area of the pitch and Robertson 26/32, more than any other third they occupied during the game.
Looking at pass combinations also provides little surprise in terms of the defender-midfielder double act at play on each flank for Liverpool.
That both players biggest pass combinations are centre midfielders and not a square ball to their centre back shows the philosophy being adhered to by Klopp and his team.
This is also reflected in the excellent and improved assist figures for both Trent and Robertson this season as liberated attacking threats. However, they are also versatile in the nature of the threat they carry down their respective flank.
While Trent will often get himself in positions to whip an angled cross from deep, Robertson may look to get beyond Mane or play more intricate combinations in the opposition box.
Their influence on a game will often fluctuate over 90 minutes due to Robertson's energy and stamina levels which means his influence generally grows as the game goes on, with Trent providing a more prominent threat earlier in games.
The ability of Wijnaldum and Milner to plug a multitude of gaps within the side leaves their inclusion without question, in many respects.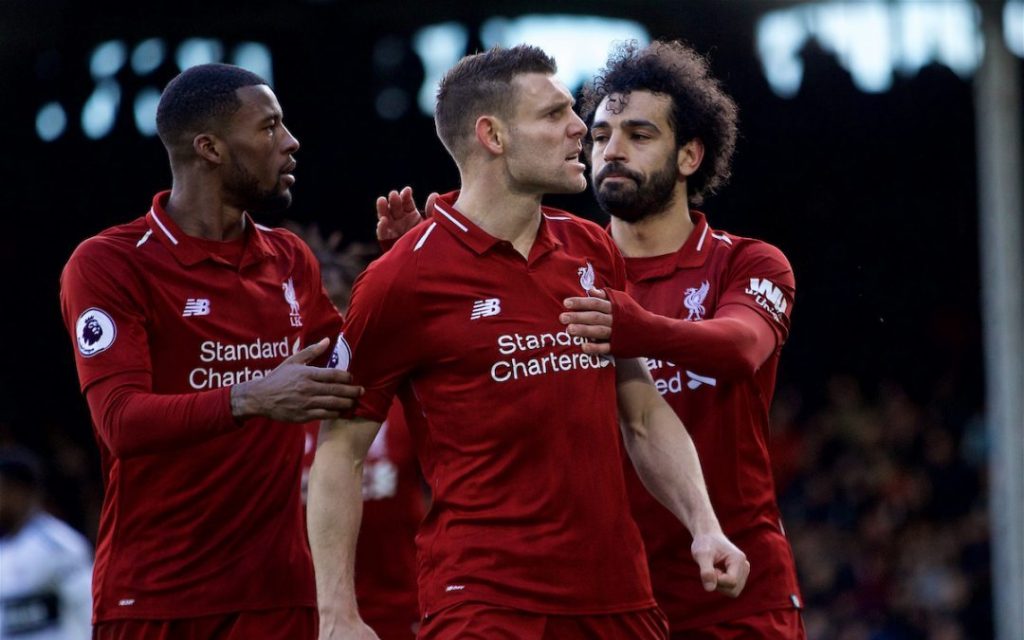 However, the debate about Henderson or Fabinho continues to go long into the night.
The opportunity to see both players on the same pitch together has been few and far between all season. Yet since reverting back to his preferred 4-3-3 system, it has been clear Klopp has wanted one player acting as a single pivot, while the other has been trusted as the first substitution around the hour mark to further enhance the improved of game management shown this season.
Since the start of the year, Henderson has often been the one tasked with leading Liverpool out in the so-called big games. The fact he is captain plays a part in terms of perceived leadership. However, Klopp's aforementioned trust of those who know his system inside out is also what is possibly giving him the edge at present.
Another factor may be that passing range and ability may still just favour Henderson in the eyes of Klopp and his team. While he did not have his best game against Tottenham, he left the pitch with a pass completion rate of 80 per cent, completing 12 out of 15 long range passes, to assist with the intentional switch of play employed in the first half.
If we compare Fabinho's performance away at Bayern Munich, his pass completion comes up slightly shorter at 71.9 per cent, with a significantly lower long pass success rate.
This is very much a horses for courses approach. Spurs and Munich provide different threats and therefore each approach must be taken in the context of each individual opponent, of course.
Liverpool will want to provide as much help and support as possible to their potent front three and the emphasis on the accuracy of long passes into them from deep, along with springing the full backs into areas where they can supply and support their teammates, are all what is going in the favour of Henderson, Milner and Wijnaldum in certain games that this approach is deemed necessary.
A look down the archives will show you league and Champions League-winning sides were decorated with the industrious nature of the likes of John O'Shea, Darren Fletcher and John Obi Mikel.
Yet their inclusion was never really scrutinised as their ability to facilitate the overall cognitive function of the team was clear to see.
Conversely, it is fruitless to make rival comparisons with the likes of Kevin De Bruyne, who is every inch the pivotal playmaker to a team whose assets are too great to ignore.
If Klopp had such a player on his hands he would undoubtedly build around his talent the same way Pep Guardiola has. And the way he arguably did with Philippe Coutinho.
As it is, we are in the business end of all things business related in football. We are watching a serious football team in a serious quest for domestic and European greatness.
Whoever is entrusted to lead the charge from here on in should have all of our backing.
"Liverpool could win the double and Jordan Henderson would be slammed for the way his lifts the trophies." 😂

🗣 Subscribe and listen to our 'Review' show after Liverpool's dramatic 2-1 win over Tottenham 👉 https://t.co/lmNtBz4ADz pic.twitter.com/i29GjogG5J

— The Anfield Wrap (@TheAnfieldWrap) April 1, 2019
Recent Posts:
[rpfc_recent_posts_from_category meta="true"]
Pics: David Rawcliffe-Propaganda Photo
Like The Anfield Wrap on Facebook