ONE of the best teams Pep Guardiola has seen in his life.
A team that has bettered the Rafa Benítez side that clocked up 86 points and featured 24-goal Steven Gerrard, one of the best of our own.
A group that has won more points than the Brendan Rodgers team that included 31-goal Luis Suárez, a player many believe to be the most skillful to wear the red.
However you choose to look at it, Liverpool's record over 35 Premier League games this season is deserving of enormous credit. So let's give them it. All of it.
Eighty-eight points is a phenomenal tally. Clubs have won the league with fewer. Only twenty goals conceded. Only one defeat.
From August to April, it's been machine-like consistency. And what a life it's made for us. Week in, week out, watching a side perform magnificently. Left to talk about a side that could win the double. Left to dream about an incarnation of the club so much better than so many of those we have lived through in the past three decades.
The suggestion continues to circulate that all will be forgotten if the Premier League trophy is not wrapped in red ribbons come May 12.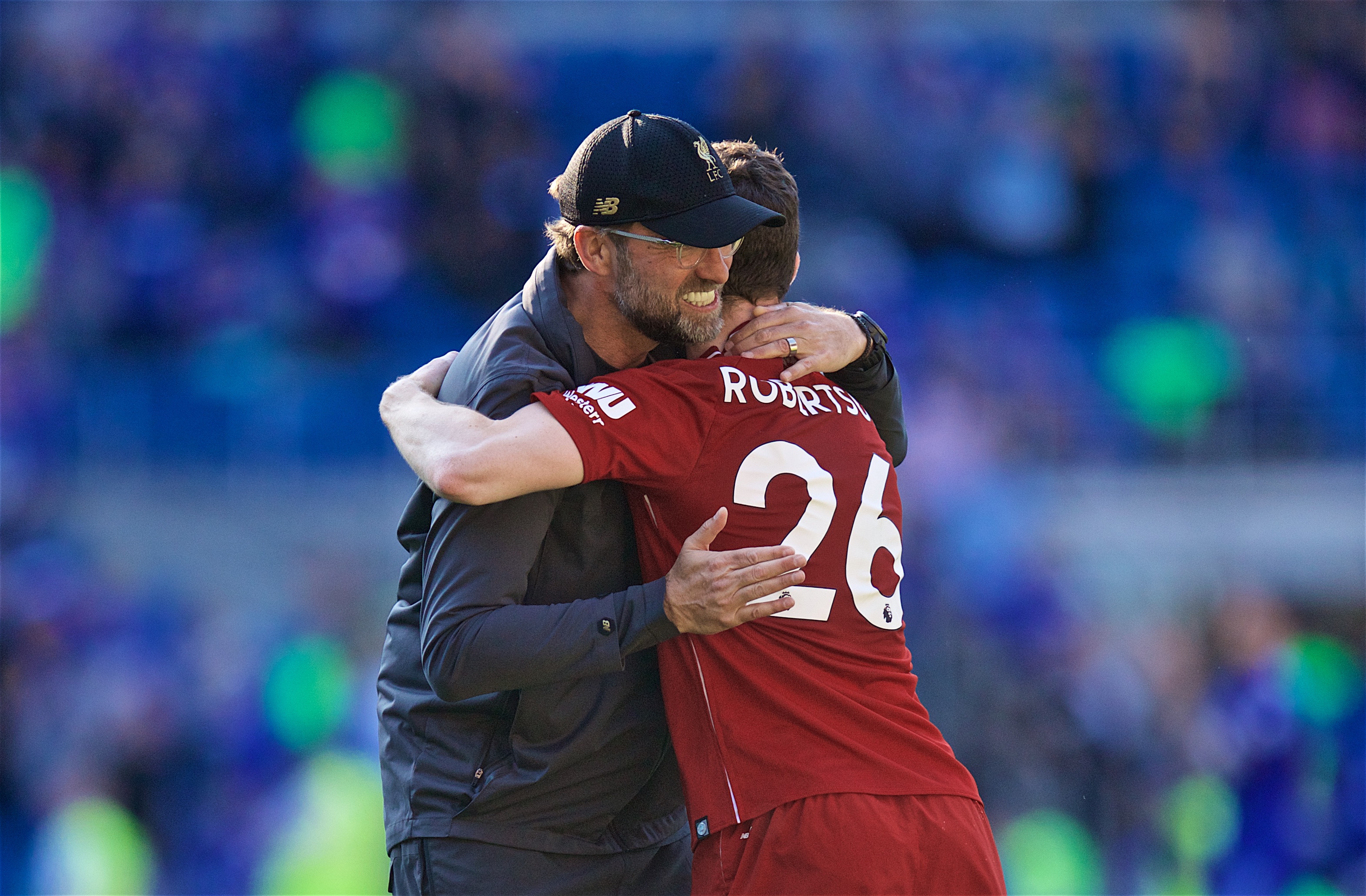 Not only is that nonsense – we found joy in 2013-14 even if it didn't end how we wanted it to – that particular fate is not in Liverpool's control. And for every doom-mongering scenario painted inside and out of our bubble in this tightest of races, there is another sunshine-filled one if you think about it hard enough.
Liverpool win three times. City draw one of their four remaining games. That's enough. That's all it would take. So now is not the time for white towels or whinging or whining.
We go on. A title still within reach deep into April. Bars filled with smiling faces. Every match a pleasure to be at. The "what ifs" and "just imagines" are a joy to discuss.
There's a European Cup to play for. A title to play for. For so many others who love their club the world over there is just plodding routine. Players on the beach. Meaningless matches. Going through the motions. Thinking already of next August and what that may bring.
So many times that was us. Already by now we'd be deep into the season review – where it all went wrong, what needs to change on and off the pitch, how deep the problems run. Attitude, application, players, manager, owners. All of it.
Where Manchester United are, basically. And Everton. Just as a couple of examples among the many…
Instead, it's cheekily planning parties. It's booking multiple trips to Spain. It's celebrating one of the best teams in the world to watch right now and enjoying the moment of us being us and us not being them. The right here, right now is fantastic.
Let's drink it in.
Jürgen Klopp was right, like he so often is, when he described this squad as "fucking mentality monsters" after the win at Southampton.
The pressure and tension of this title race is there by the bucket-load if you allow it in. You've probably felt it, I know I have. If you haven't, you'll know someone who has.
Yet we see players still enjoying it. James Milner with his imaginary walking stick this week. Andy Robertson calmly taking in the golf on the telly while Manchester City played Palace pre-Chelsea last week. This is not a club fraught and frayed by what is playing out.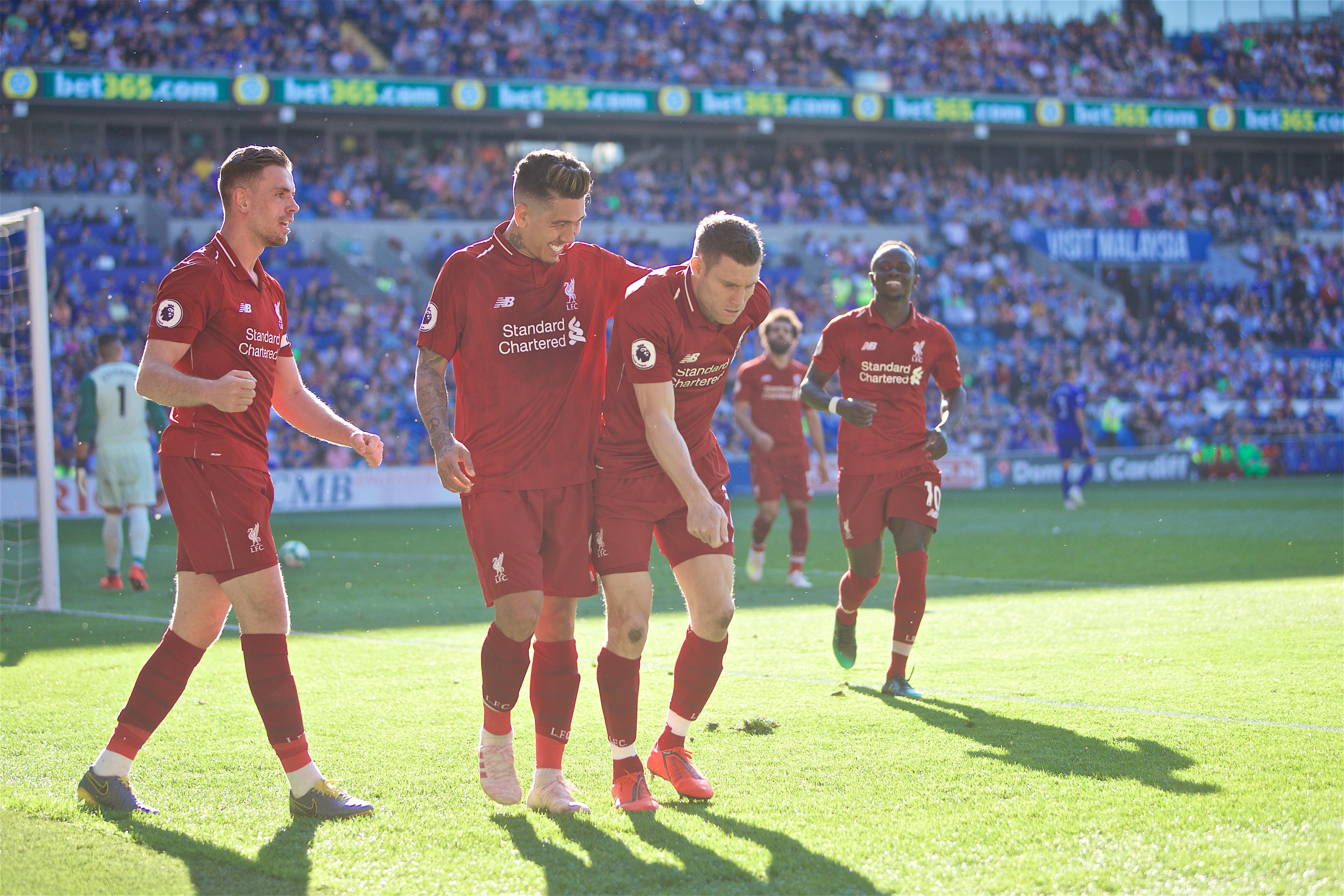 So much of sport psychology is finding the right place to perform, silencing the noise, being able to do what you've done thousands of times before at the most crucial of times. Liverpool are doing just that, over and over again. And it's left us with a chance. An opportunity. "Possibilities, no?", as a great man once said.
This Liverpool isn't going away. Whatever happens, the "mentality monsters" are sticking around. Transfer talk around Liverpool's top stars currently feels so fanciful that it barely raises a ripple when it happens. Why would they want to leave this?
The last time Liverpool won the league John Barnes was linked to Real Madrid during the run-in. It was laughed off and the club cracked on.
This time Mo Salah has been linked to Juventus. The club is laughing and cracking on once again.
It wasn't always this way. Sometimes it felt like this place would never be reached. That players would always be picked off. That The Reds couldn't compete.
Last season, Liverpool finished 25 points behind City. Guardiola's side won it by 19. They had it all their own way. Not this time.
The Reds could have regressed after Kyiv. Boom then bust could have kicked in once more, like it has so many times before. Klopp willed it differently. And now look. Another week. More hope. More prayers. Just a draw, please. Then The Reds again on Friday.
Any spares? Not a chance.
It wasn't always this way. Enjoy it.
Recent Posts:
[rpfc_recent_posts_from_category meta="true"]
Pics: David Rawcliffe-Propaganda Photo
Like The Anfield Wrap on Facebook