EIGHTY eight points. I whisper things the city sings them back to you.
I am my age. I can't argue with the facts on that one. I am my age. These lads have more points than anyone since 1988, at which point it was 90 points from 40 games.
The 78-79 team were a great set of lads – 98 from 42 that year. They must have been incredible you know. What a football team. They barely conceded a goal. Sixteen in 42 games. I mean, wow. The very law of averages would expect something different.
This one, though. This one you know. This one – 88 points now. They are the thesis of our prayers. Just pieces of the layers.
We can – and we will – talk about today in and of itself but today means they are better in the post-92 era than any of those who came before them. With three games to go.
I am my age. You are yours. You will know what you have seen and lived through. But if you are reading this now, what a time to be alive. Imagine that, Easter Weekend, and this is the best football team of your Liverpudlian lives.
The City sings them back to you. Pep Guardiola yesterday said that Man City were up against the best ever Liverpool side. It would be right to be scared of that; would be right to understand the scope of that.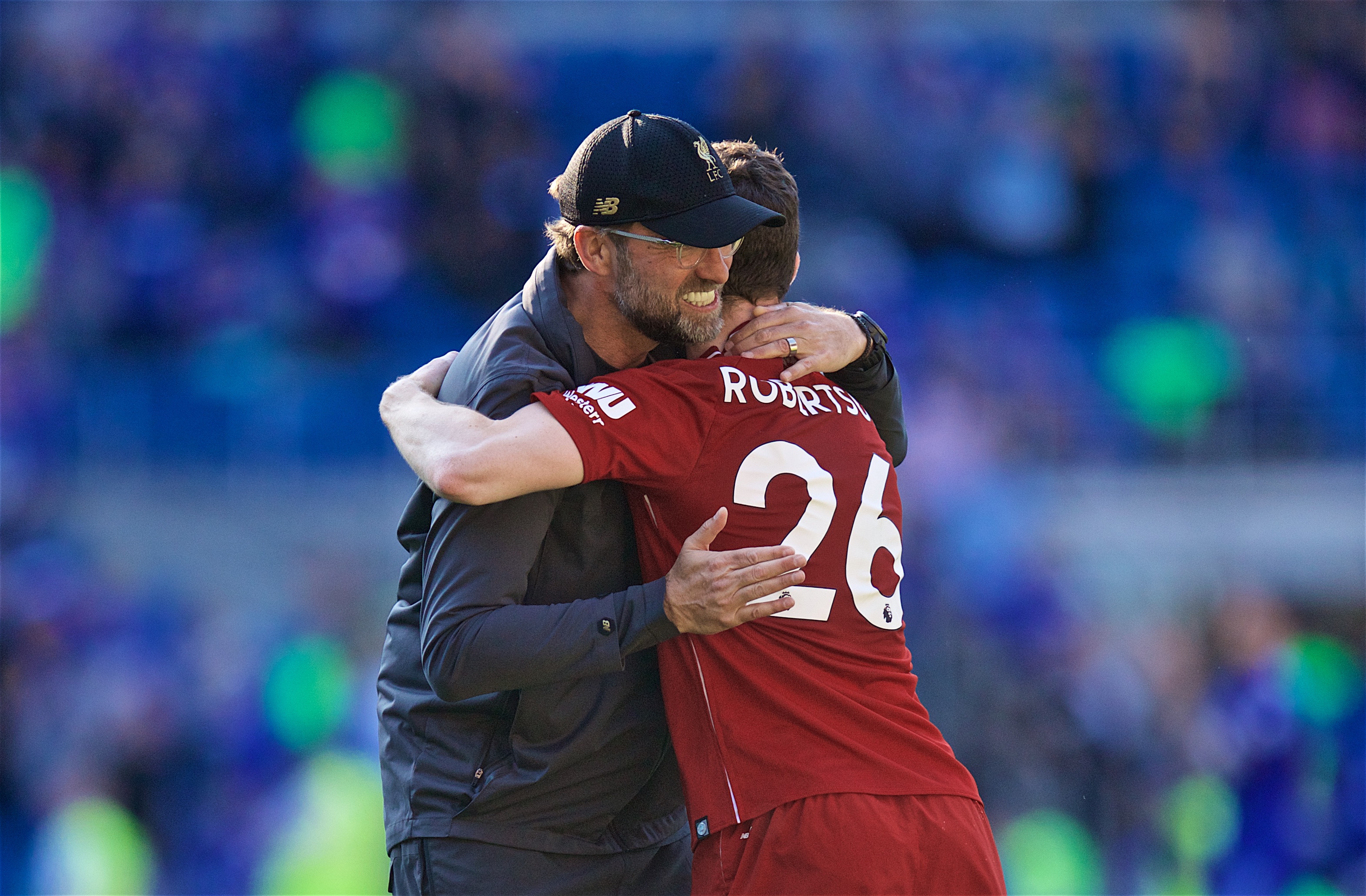 James Milner said this week that if Liverpool win the next seven they will win at least one trophy. They have now won one of those seven.
I love that Milner said that. I love that he has become one of ours. I met him once, interviewed him – liked him if it matters. He had jokes and he had style and he had set-up punchline and that is different to jokes but a thing.
Today was in one sense horrendous. Adam and Ben had lost their heads at the break. They were struggling to compute and copy. It meant too much but Liverpool hadn't been especially good, Liverpool hadn't been at their best, and the whole thing felt sticky and hard to get to the good stuff like bad ribs.
Liverpool's lads had opened the door three times but for the first time in a while you worried the front three weren't going to oblige.
They didn't. But it was fine.
It was fine because Jordan Henderson, Gini Wijnaldum, and especially Naby Keita were the absolute business. It was fine because Liverpool had scouted their own corner routine. It was fine because Liverpool had too much for Cardiff in every area of the pitch. When Wijnaldum scores it is simply the best, simply the achievement you have been waiting for. Simply our Sunday Candy.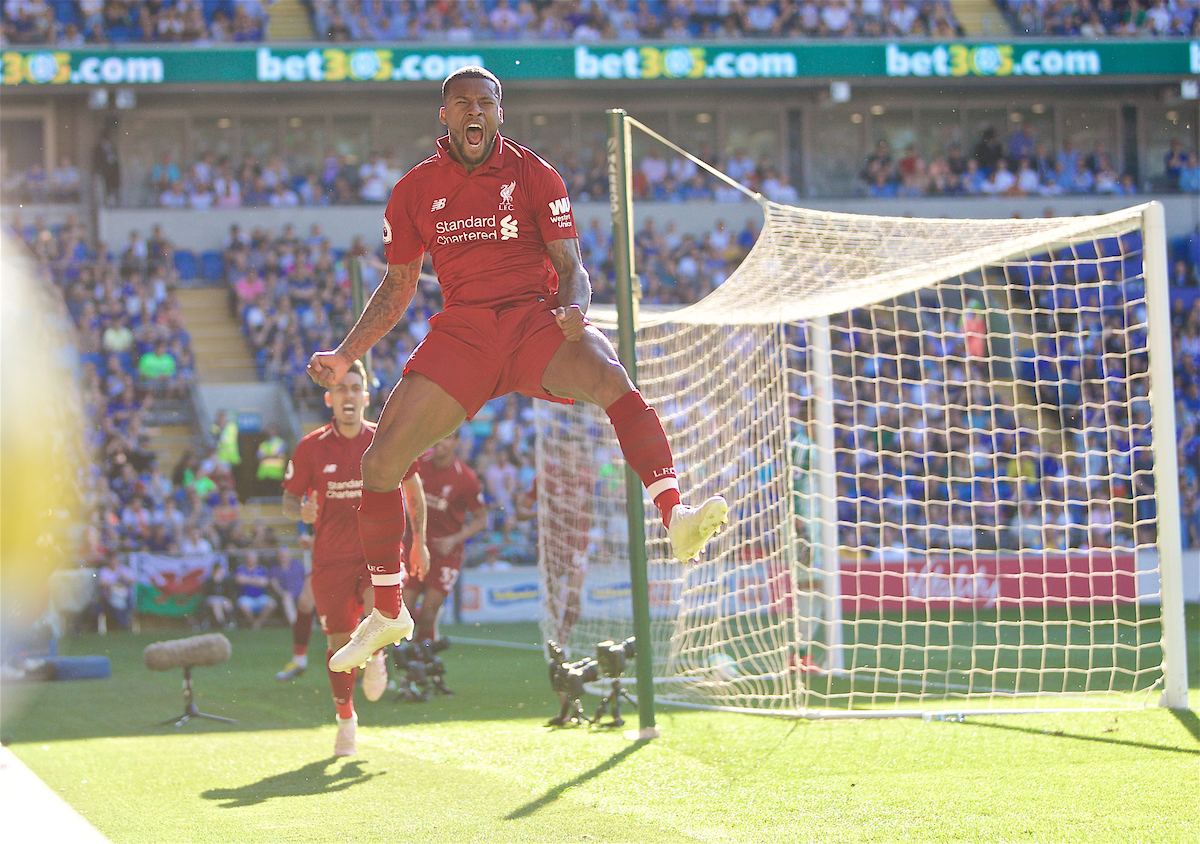 There have been few as special but let's chat about Naby Keita. While on the pitch he was the absolute business in and out of possession; he was Liverpool's best and most pleasing midfielder, he was the liveliest of the lively. Imagine marking him. It would be awful. He is delivering right now in the most direct way.
Cardiff should have equalised. A forcefield keeps the ball away from the goal and it is exactly what Liverpool need.
From that point they are almost impeccable. The arrival of James Milner for an unfortunate Fabinho changes the game. Milner is the liveliest and the most certain. There is something about him and Henderson right now which is never going to stop. And Milner's penalty proves irresistible and Liverpool are home and everything feels like it can't get any better.
The reality is there is one thing we need; them to drop points. Manchester City to drop points. But in a sense I am with the manager. We can do our thing and our thing is its own thing; our thing is sacred. It is just gorgeous. I've been waiting for Liverpool for this whole week; praying for Liverpool, our Sunday candy.
What they do is their business. I am 38 years old. I am my age. And I am watching the best I have seen.
Acclaim them. Love them. There is nothing but this from this stage. These are our lads. I can't let go.
We get to watch them five more times minimum. Three more times in the league.
It's 35 down. 3 to go. You got to move it slowly. Like it's holy. I've been waiting for these for years, you know. I've been waiting for them since 1990. Three to go, Reds.
Recent Posts:
[rpfc_recent_posts_from_category meta="true"]
Pics: David Rawcliffe-Propaganda Photo
Like The Anfield Wrap on Facebook