AS the debates roll on as to what would – and wouldn't – represent a good season for Liverpool, there was a gentle reminder over the weekend that The Reds' progress towards prizes doesn't happen in isolation.
After much delay, Tottenham Hotspur finally put on a match at their new home, the biggest club ground in London, and with a capacity of 62,062, a bigger ground than our own beloved Anfield, which holds 54,074.
Whatever your thoughts on Spurs' shiny new stadium, whether it's "soulless bowl" or "state of the art", it's a marker planted in the sand.
And with the South Stand now the biggest single-tier stand in the country, topping The Kop, it's a gentle prod that all this isn't easy and no club is standing still at the top end of the game.
It feels like many of our number have long looked in the direction of Tottenham, our opponents in the biggest of matches this weekend, and not taken them very seriously.
Yet their consistency over a number of years now – third, second, third in the last three Premier League seasons, for example – deserves our attention. They are there and thereabouts over and over. And they're looking upwards for their future goals, just like Liverpool.
Elsewhere, while we've all enjoyed a chuckle at the relative failings of Manchester United in recent times, the players they are already being linked with for summer transfers tell you they too will not be looking to stand still in the summer.
The same applies to Arsenal, Chelsea, and of course Manchester City.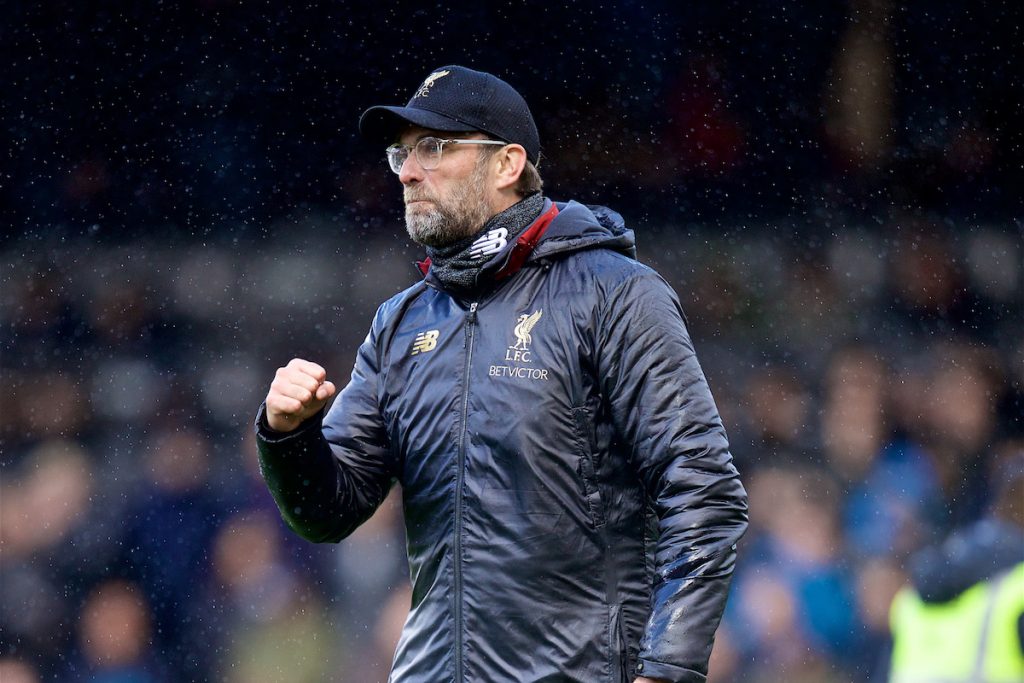 It's a reminder that while Liverpool have done well to sustain a title challenge and go deep into Europe again that task will likely get no easier as rivals look to do the same. The same players will end up on the same lists. The same markets for money and talent will be targeted for tapping. And a spanking new stadium in the capital city all helps with Spurs' sell.
The Reds need to continue to be ambitious, on and off the field, and murmurs that a commitment to the extension of the Anfield Road is close are welcome and overdue.
Further though, it again shines a light on where we were and where we are on the pitch.
Some seem desperate to tell you that only the Premier League trophy or Old Big Ears (or both) arriving at Anfield in May represents a good season.
It's an understandable concept. First is first and second is nowhere and all that. But it's also nonsense.
Liverpool can conceivably finish the season with 97 points on the board, with only one league defeat and boasting the best defensive record of all. If that happens, and that proves not to be enough for title number 19, there should be no shade thrown towards players or manager.
Last season The Reds were way off the pace set by a record-breaking Manchester City side, a whopping 25 points to be exact.
Many pundits and pros expected same again this time around. Yet City aren't having it all their own way.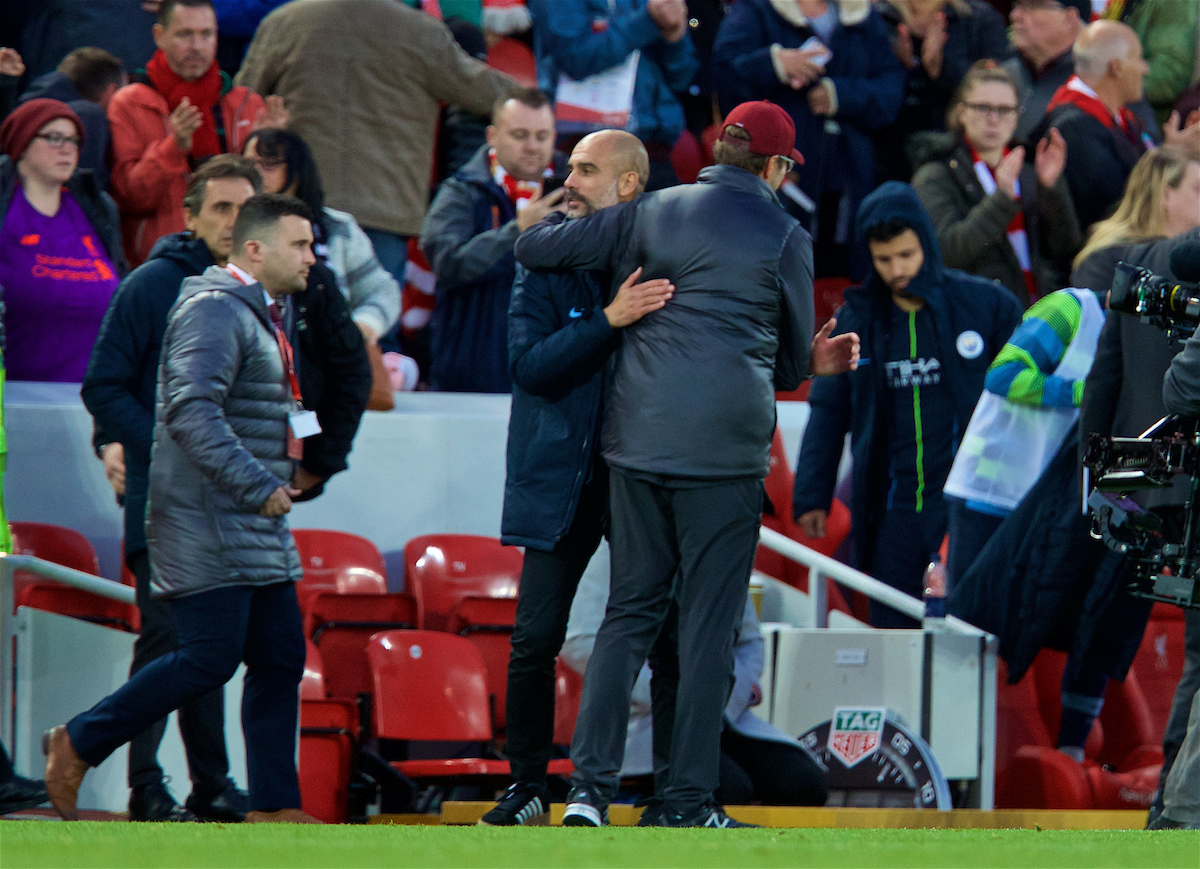 Instead, we are deep into March and Liverpool are top of the league, still standing, still swinging and still causing concern in the boardrooms and brains of our rivals.
That's a fact in itself to be celebrated given the difficulty of that task, something underlined by the scores of seasons when The Reds have been way off the pace at this stage of the season.
We hold Liverpool to sky-high standards set in the past, rightly so. But it has to also be acknowledged how hard all this is in the modern day. There are richer clubs, with bigger budgets and stronger squads to compete with now. It's still football, but it's a different game.
Right now, Liverpool are getting a lot right. There is much to admire and much to enjoy. It's a club that seems focused, together and professional, creating much to look forward to in the weeks, months and years ahead.
We haven't always been able to say that. We have had problem owners, problem managers, and problem players. There aren't clear examples of any of that right now.
So while we might glance at the sweeping stands of Spurs new stadium with some envy, you can bet some of that same emotion comes back the other way from Big Six rivals these days.
Liverpool are no longer the spent force, the busted flush or the club scrapping about to stay relevant. The Reds are a force again and the future looks bright. And that's something to celebrate no matter what.
"There were eyebrows raised at the price Liverpool paid for Van Dijk but if somebody offered you double for him now, you wouldn't take it.

"I think he's the best centre-half in Europe." ✊

🗣 @Carra23 after the Liverpool Legends' 3-2 win over AC Milan… pic.twitter.com/i3sslPAyYl

— The Anfield Wrap (@TheAnfieldWrap) March 23, 2019
Recent Posts:
[rpfc_recent_posts_from_category meta="true"]
Pics: David Rawcliffe-Propaganda Photo
Like The Anfield Wrap on Facebook