I'M starting to go off Sundays, to be honest.
The last two have produced the same bright mornings and shiny optimism of what may lie ahead, only to be doused by the waters of disappointment as Liverpool fail to win away to a bitter rival, allowing said rivals – and let's face it, the majority of the country – to rejoice at their careless point dropping.
The 0-0 draw at Everton was not what was expected after The Reds' 5-0 mauling of Watford in midweek, but was eerily similar to the stalemate a week earlier at Old Trafford. The main difference being that they created actual chances at Goodison Park, and had Mo Salah or Fabinho taken any of their golden opportunities, the talk around this game would be monumentally different. But they didn't, so it isn't.
Liverpool headed into 2019 with a confident swagger, top of the table and seven points clear, but a year that began with their first – and so far only – defeat of the league campaign has included more wobbles than one would have hoped for.
Following the 2-1 defeat at Manchester City, the chance to go 10 points clear was missed and the Merseysiders ended the night just four ahead of City. Now, two months later, the champions have reclaimed their place at the top of the table.
Ever since Liverpool plonked themselves at the summit in December, while there was respect from the wider football world, many had said that they wouldn't be able to take the pressure of being chased and that City would catch them. As it turns out, they were right.
However, that is far from the end of the story, which still has nine games to run. Andy Robertson said best after the Merseyside derby: "We become the chasers now and all the pressure is on Manchester City."
Pep Guardiola's team have had the luxury of being seen as expensively assembled underdogs, but are now the favourites to go on and win the title, and were the bookies' choice even before Sunday.
Liverpool's job is to be the annoying fly at the picnic that won't go away. The dropped points since the New Year means there is a very small margin for error left, if there even is any margin left at all. The Reds need to let City know that their margin is almost as small.
The biggest issue recently for Jürgen Klopp's charges has been their away form. The Leicester draw in the snow aside, the bulk of the dropped points this calendar year have come away from Anfield, and it is something that needs to be addressed.
We are in a weird season where draws at West Ham, Manchester United and Everton are seen as disasters rather than understandable ties in tricky fixtures, but the one thing that should increase optimism is that none of Liverpool's remaining away trips are as difficult, on paper, as any of those three.
The homes of Fulham, Southampton, Cardiff and Newcastle await, and while at least three of them will perhaps play with extra fire given the threat of relegation, if any of them are able to shut down a Liverpool that should be equally fired up, then frankly, The Reds have no business winning the league.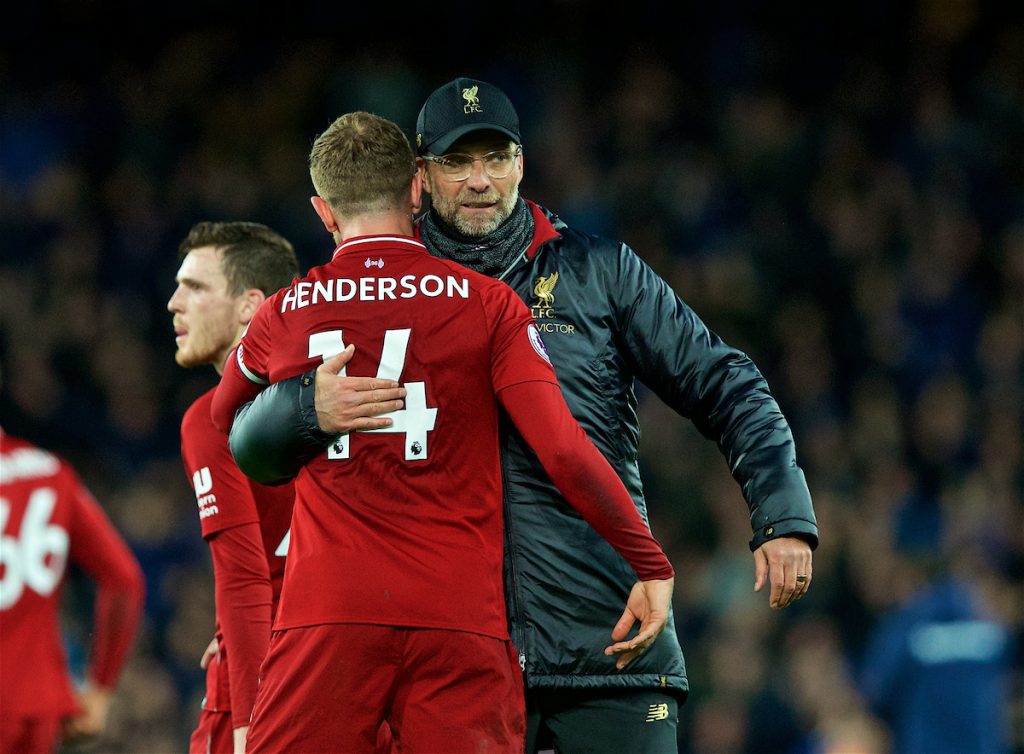 In a weird way, the pressure is mostly off. Articles from rivals' ex players about how Liverpool are going to blow it can now stop, because as far as they are concerned, Liverpool already have. The lead has gone. The supposedly unstoppable City (with four league defeats to their name) are the new leaders. They are the defending champions and are the ones who will be perceived as having failed if they don't win the title.
Let's see an article from Jean-Michel Ferri about how City are under pressure, or better yet, from the Titi Camara parody Twitter account that got a bigger rise out of Tony Bellew at the weekend than David Haye ever managed.
You can sense an element of the pressure affecting them already. This last week saw laboured 1-0 victories in games you'd have normally expected City to win comfortably. They dominated possession and chances, but were ultimately reliant on a dodgy penalty and a dodgy goalkeeper.
Added to that, their players are starting to drop like flies with muscle injuries after a season of so many games. (Do flies get muscle injuries? I suppose they would if they played that much football.)
Liverpool will actually go back to the top of the table if they can win their next two thanks to City's continued participation in the FA Cup. In fact, after The Reds play Southampton on Friday April 5, they could be five points ahead for one night at least, having played two more games.
When City come to play catchup among FA Cup and Champions League commitments, there could well be a subconscious voice in their heads that says: "Really cannot be arsed with this."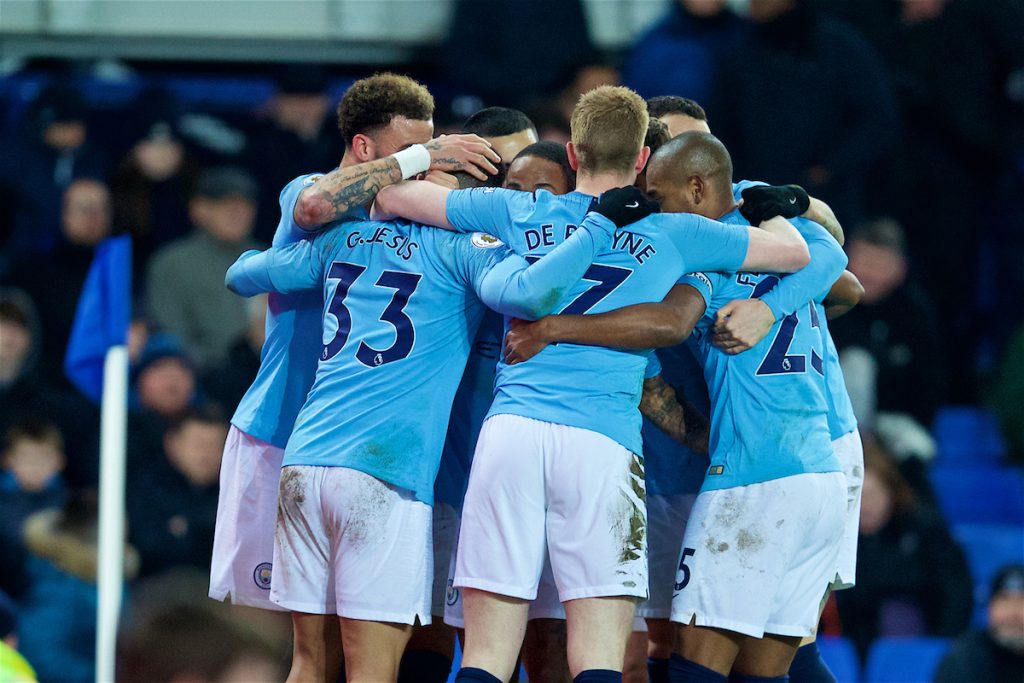 Robertson is right. Liverpool are now the chasers. Unlike those quiz nerds on ITV, they're up against imperious competition, but they can enjoy having the pressure relieved somewhat and being the ones with the chance to crank the heat up on the leaders.
City are a tremendous side capable of beating all before them, but doing it is a very different thing, and an untimely draw at, for example, Crystal Palace could have a big impact heading into their games with Tottenham and United.
Liverpool's job is clear. Win their games, which they are also very much capable of doing. Keep up the scoreboard pressure and wait for City to wilt under pressure. If they don't wilt, then fair play to them. You try telling any reasonable person that City winning the league with 98 points means that Liverpool have "bottled it".
Klopp's men just have to make sure that that's what it's going to take for City to become the first team to retain the Premier League title in 10 years.
Of course, given the choice, I'm sure the players and manager would much sooner have a seven-point lead again and go back to being chased, but according to many, being the target was going to be – and perhaps has been – their downfall. Let's see how City, who also haven't been in a proper title race since 2013-14, handle it.
Now, who fancies heading over to the Etihad with me on Saturday with a boombox and a tape of Queen and David Bowie?
"I've watched loads of shit Liverpool seasons and this isn't one of them.

"We're in a sustained title challenge for the first time in a long time, we've got to stay positive." 👏

🗣 Listen to this week's FREE Anfield Wrap show in full here 👉 https://t.co/52wsh6SmxI pic.twitter.com/6mTemQo3y3

— The Anfield Wrap (@TheAnfieldWrap) March 4, 2019
Recent Posts:
[rpfc_recent_posts_from_category meta="true"]
Pics: David Rawcliffe-Propaganda Photo
Like The Anfield Wrap on Facebook