MENTALITY. It's a strange concept, isn't it?
There is no quantifiable output, no defined characteristics that scouts can look for, nor a clear distinction on paper between a player with a winning mentality and one without.
As the word suggests, it's all in the mind.
Having that mindset to continue pushing on against the tide, to be strong in the face of failure and to never doubt your own ability. It's a necessary requirement within the recipe for success.
Steven Gerrard's very career was arguably defined by his winning mentality. Istanbul never happens if he doesn't have it; single handedly pulling Liverpool through games, his guiding light was built on foundations of a strong mental fortitude, a never say die attitude.
Recent years have seen Liverpool fall short in that regard, with Brendan Rodgers' spell largely hampered by buying players seemingly content with playing a great game one week and then not performing the next. Players incapable of putting defeat behind them and delivering a defiant response.
Go a goal down and heads would drop, shoulders would hunch and there'd be no sense that recovery was possible.
Jürgen Klopp's arrival hasn't just stemmed that tide, but turned it on its head, instilling a strong mentality that's underpinning the current title challenge.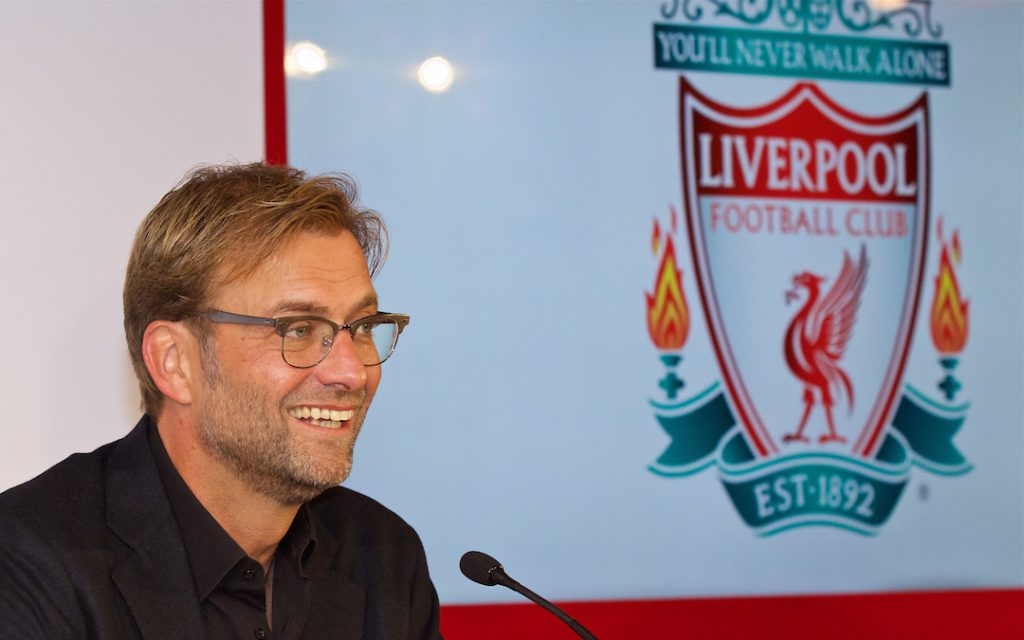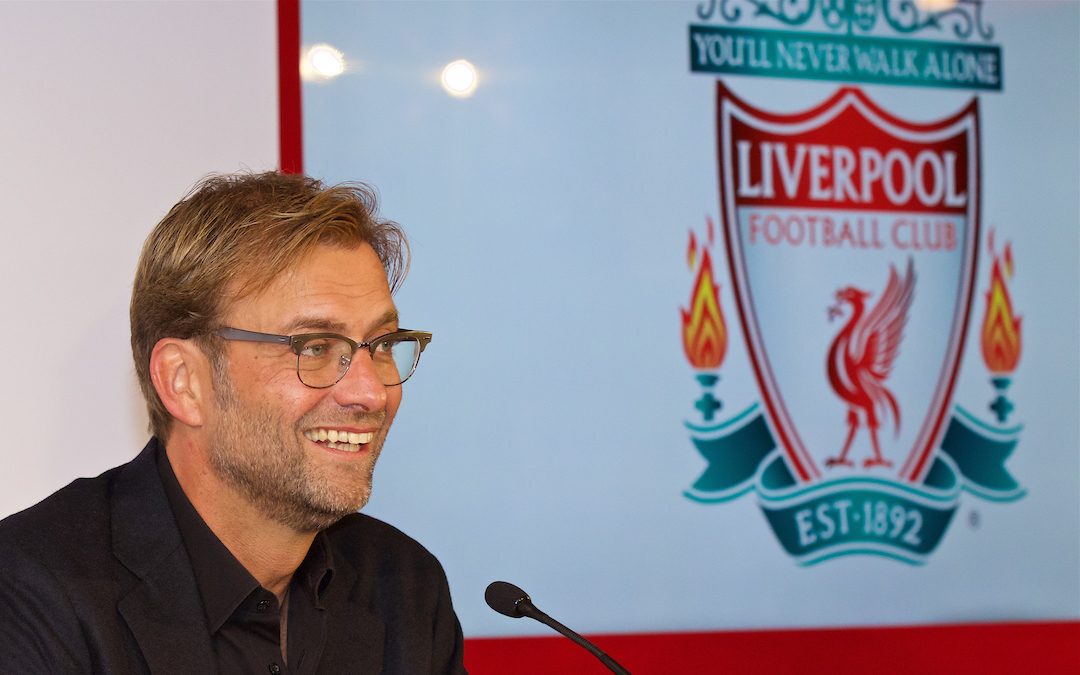 A 3-1 win at the Allianz Arena emerged out of a performance of no fear; Sadio Mane had the swagger to send Manuel Neuer for the Echo, van Dijk was impenetrable at both ends of the field and Fabinho slotted seamlessly into midfield having replaced Henderson so early on.
There was no sign of the travel sickness that had produced an awful away record in the group stages, nor an indication that this team didn't believe they could go and deliver a strong message to the rest of Europe. Just a winning mentality.
Fulham was juxtaposition of the Bayern game, but it too came down to the powers of recovery Klopp has instilled.
A game earmarked as an easy three points and return to the top of the Premier League so nearly turned sour by a moment of self-inflicted pain.
Rivals were ready to bask in it, preparing the inevitable YouTube compilations on how Liverpool had once again "bottled it".
Shoulders didn't hunch, heads didn't drop. The lads merely dusted themselves off and went again. Indeed, the very man who instigated the calamity for Fulham's equaliser was the one to sink them seven minutes later.
Beating Fulham, a team destined for a return to the Championship next season, may not be the biggest brag, but it was a pivotal one that showed the wider change at Liverpool.
It was the type of win that title challenges are primed on. The type of win that shows the team's mental progression under Klopp.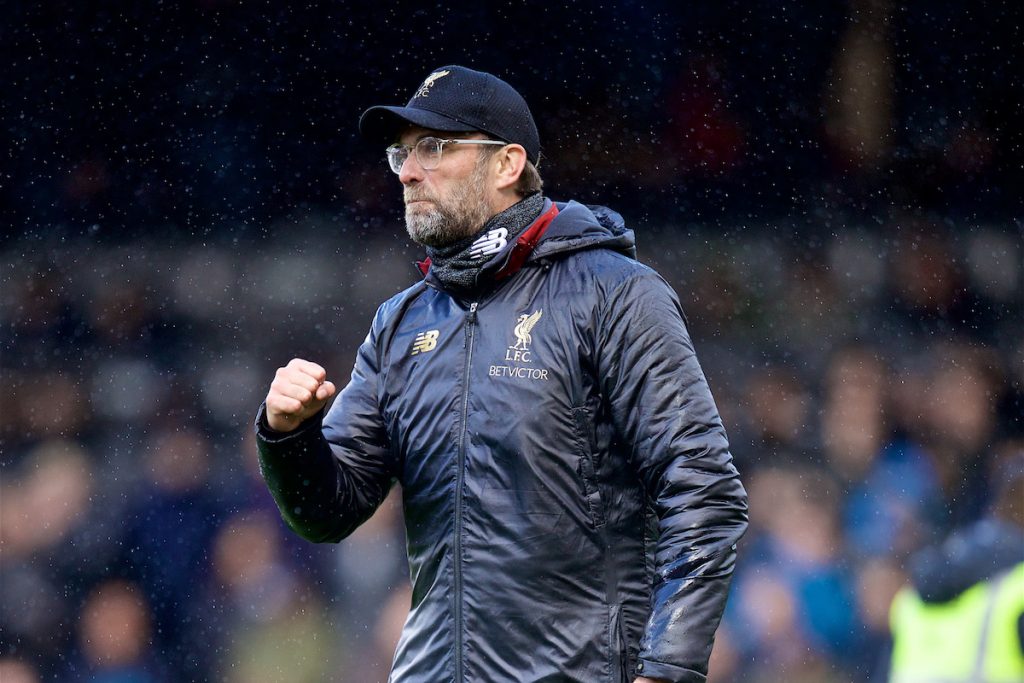 Marshalled by the authoritative figures of van Dijk and Alisson, the manager's pragmatic approach has instilled a sense of calm. There's no longer a worry that Liverpool won't come back from behind if they ship one at the back, nor do you feel they've got to score four goals to secure three points.
Mentality has been at the forefront of Klopp's success to date; Dortmund weren't the most talented group on paper, nor did they possess the financial riches of Bayern Munich, and yet they achieved success based on determination and a winning mentality.
They believed they could win, they believed they would win, and they did. Two titles.
Despite all the disparities, they played without fear in a flamboyant, attack-minded side primed on a gegenpressing system that gave them, in Klopp's words, their own unique playmaker.
Liverpool are now benefitting from the same mindset, free from the shackles of fear and a mentality of inevitable defeat.
It's of little surprise Liverpool's best chance of winning the league in the past 29 years has coincided with that change in mentality.
It's fair to say City will have to go all the way to retain this title.
"We shouldn't be talking ourselves out of this.

"We've got every chance of winning this League, so let's get behind them and see where we end up." ✊

🗣 Subscribe to #TAWPlayer as we buildup to a potentially historic few months for Liverpool 👉 https://t.co/lmNtBz4ADz pic.twitter.com/h6Ae1irkse

— The Anfield Wrap (@TheAnfieldWrap) March 26, 2019
Recent Posts:
[rpfc_recent_posts_from_category meta="true"]
Pics: David Rawcliffe-Propaganda Photo
Like The Anfield Wrap on Facebook