I SOMETIMES wonder what we're all in this for.
Will most of us ever be happy? Is there really any meaning to any of this?
What is the fucking point?
Those questions have been more prominent watching a Liverpool title challenge from afar and witnessing the amount of pain, suffering and negativity that seems to be engulfing many of the worldwide army of supporters.
It has led me to ask myself what is it that most people wanted or expected this season or, for that matter, any season.
What is it that we're all looking for as football supporters? Have you ever stopped to think about it?
When you decided to have this weird thing as one of the dominant features of your short life on this massive rock floating through space, whether you joined the party consciously having made the decision for yourself or, like me, it was something instilled in you like a religion from a time before you can remember (and now you're stuck with it because it's as much a part of you as your kidneys), did you ever consider what it is you want from it all?
When I go to the cinema I have a pretty good idea what I'm looking for, which changes depending on my mood. Sometimes I want some nonsense to wash over me and take my mind off the world for a couple of hours sitting in darkness eating popcorn. Other times I want something fast and exhilarating to get my blood pumping and my mind racing.
The beauty of the cinema is that I can make a conscious choice about what film to watch before I dedicate any time or money to it. And even then, it often doesn't do what I hoped.
A comedy might make me chuckle but not really laugh out loud. An action hero movie might be full of explosions but fail to deliver on a coherent plot line that makes any sense.
But with football it's a completely different thing altogether.
I turn up each week, either in person at whatever stadium the mighty lads in red are gracing with their presence, sitting in a pub in Liverpool or in any number of random places around the world (which at the moment is Bali, Indonesia), or sitting on my own watching on a stream on my laptop.
I turn up and I have absolutely no idea what I'm letting myself in for.
I don't get to pick whether I want to try to laugh, cry or be exhilarated. I hope for the latter, pray for the former and often end up with the tears.
There's a debate about whether football is meant to be entertainment or not. Whether you think it is or you think it isn't, even the industries that are undoubtedly only there for entertainment purposes don't deliver on what they promise a reasonable proportion of the time, and they're often spending hundreds of millions of pounds on each production, whether it be a movie or a new album from your favourite pop star.
So why do we expect so much from a sport without ever really stopping to think about what it is we're looking for from it?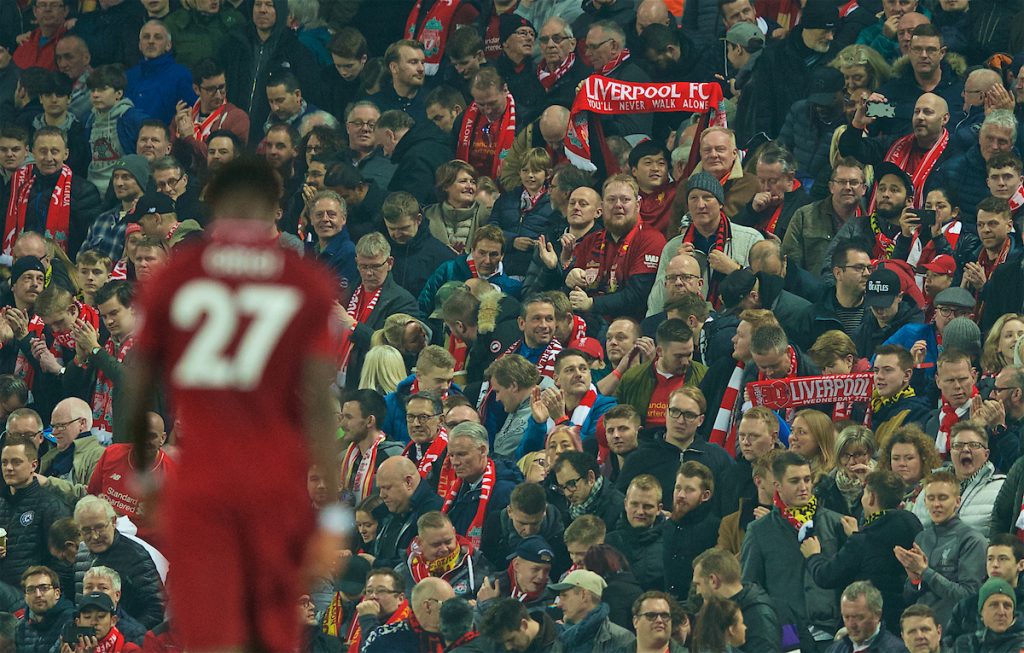 What I've witnessed during this season and in the last two real title challenges that I've been old enough to really remember and participate in (2008-9 and 2013-14), is that it's generally our unspecified expectations that are the problem, rather than anything else.
Just stop for a second and think about what you expected this season before it all started in the summer.
I'm fortunate in a way that by going on Anfield Wrap podcasts and videos I'm forced to think about these things so that I can at least try to articulate them in a rational way. I went into this season believing quite strongly that we could witness the greatest ever season produced by the men in red and still not be treated to the league win we all crave so much.
I was prepared for it from the outset.
What did you expect? What did you want from this team this year?
Did you expect perfection? Did you expect them never to play below their very best, never to drop points or never to disappoint you?
Manchester City gave a display of power and consistency last season the likes of which I've never seen, and they still dropped 14 points. They still lost to us and Manchester United, and drew with Everton, Crystal Palace, Burnley and Huddersfield. They still had games which showed their flaws and their weaknesses.
What did you want and how is it impacting on what you've been experiencing in the past few weeks and months?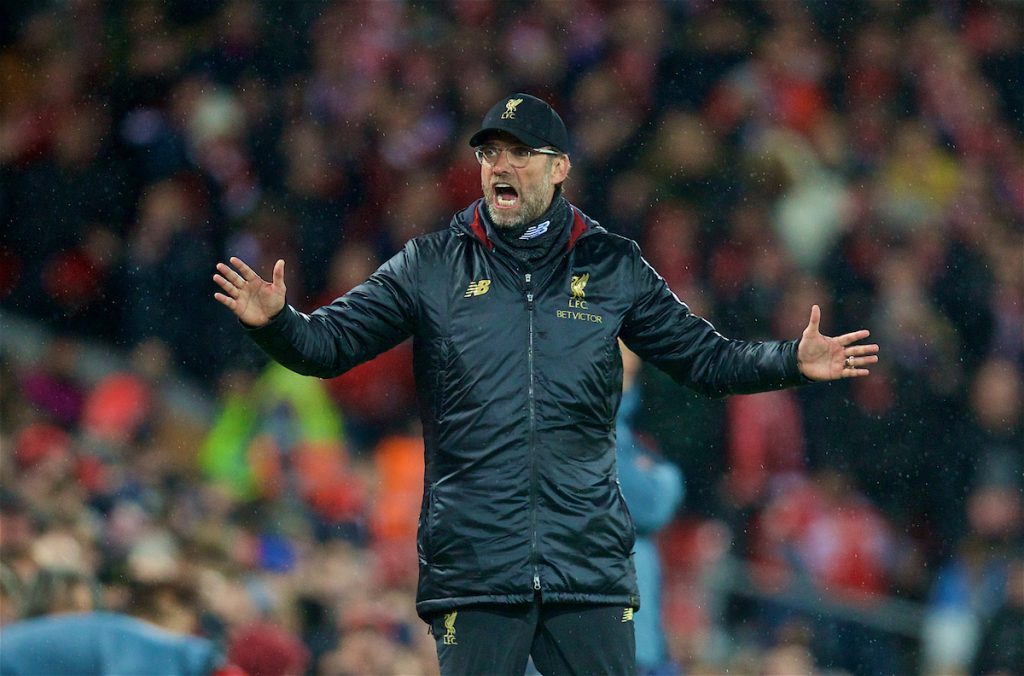 Did you want a title challenge like most of us?
If so, that's great, you've got one. This is exactly what a title challenge looks like, especially when you haven't won the league for so long.
It's fucking horrible and fucking incredible all at the same time. It's dramatic and painful and joyful and exhilarating. It's a rollercoaster of emotions that usually doesn't stop until some time in late April or early May.
It's very rarely a walk in the park with pixies, a film star licking your genitals or a top model rubbing chocolate all over your face (feel free to replace those images with whatever your idea of a nice day out is).
This is it. Drawing a horrible derby away at Goodison Park and dropping points to a shit Manchester United team after disappointing results in previous weeks is often what happens.
The irony is that if we were 10 points clear at this stage most people wouldn't be enjoying that fully either, because it would all seem too easy and they'd be taking it for granted so not appreciating what they're witnessing.
I said before I left on my mid-season break that we could currently be watching the greatest Liverpool side of all time. This team could be the best team to ever have played in this glorious red kit. We could still end the season on 97 points.
And if it does end up as the greatest team ever, will you be able to look back and tell your grandkids in 30 years that you enjoyed watching the most glorious Liverpool team of all time, or that you spent your weeks crying like a baby and moaning incessantly because it wasn't as good as you wanted it to be?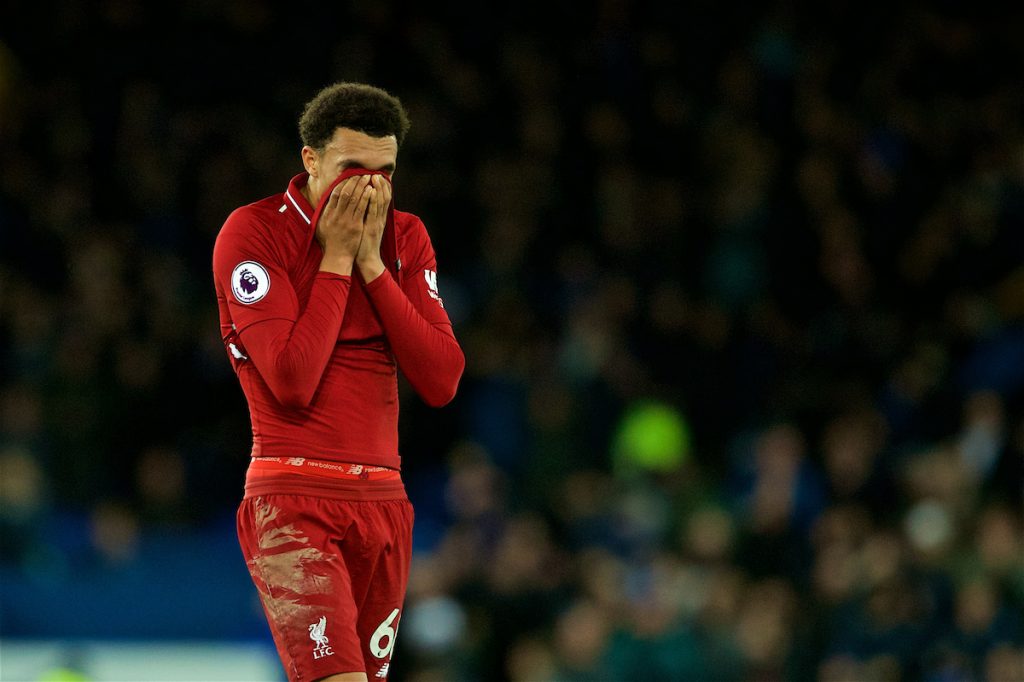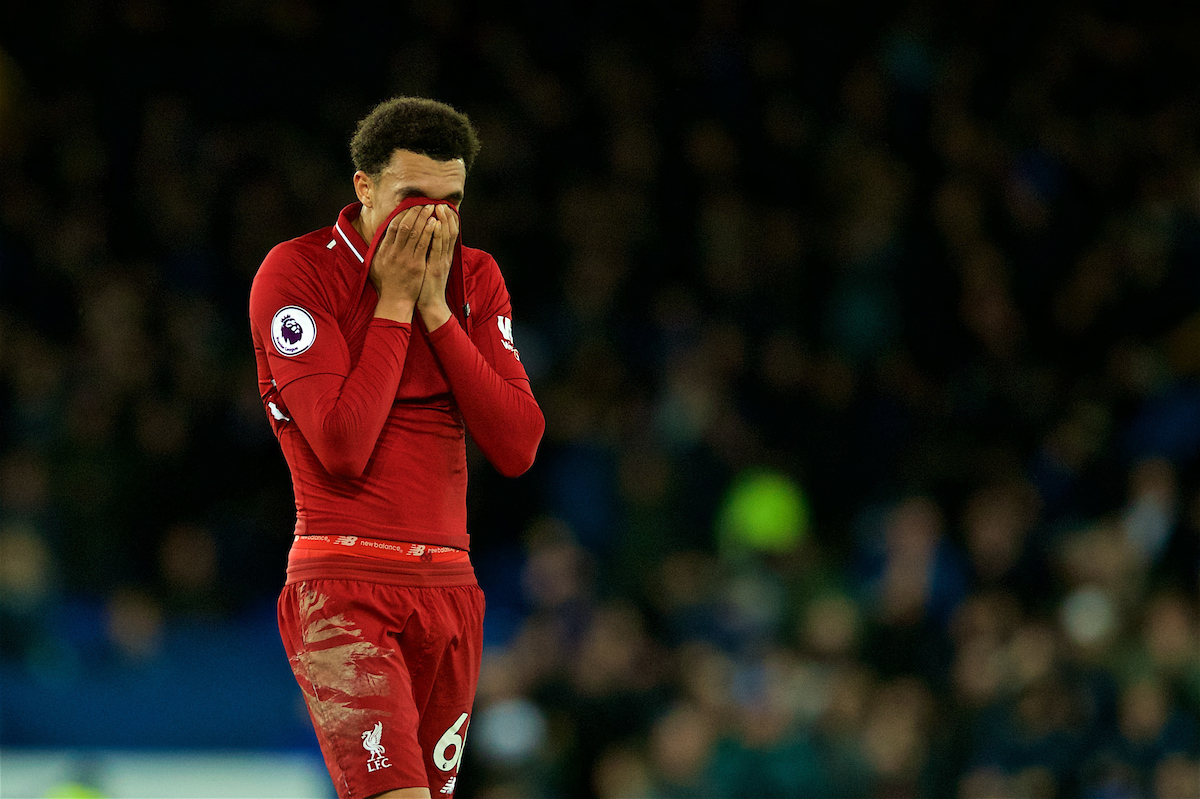 Make no mistake, there are people still alive today who were moaning there arses off during Shankly's golden era and Paisley's European Cup domination.
I know of someone who did nothing but complain when we beat Crystal Palace 9-0 in 1989. They might tell you now, looking back with rose-tinted glasses, that they loved watching those teams, but they were moaning as much back then as they are now.
You've probably heard the old line that happiness is a journey and not a destination. You might even have seen it printed on a poster in your mad auntie's house.
And it's true. It's taken me nearly 40 years to realise that the journey is what it's all about. The destination is very rarely as good as you expected before you set off on your expedition, so without the journey being enjoyable it all becomes a little bit pointless.
But here's the bit I very rarely hear people saying when they bang on about happiness in the journey.
The journey is usually full of shit.
It's full of pain and suffering and darkness and tears. It's arduous and difficult and tiring.
That's the whole point of the journey. Without the darkness there can never be light. Without the suffering there can never be joy. It's only the contrast with the lows that allows us to truly enjoy the highs. Think of any great story in any period of human history and you'll see the same thing. Think of any great movie that moved you and you'll notice the same pattern.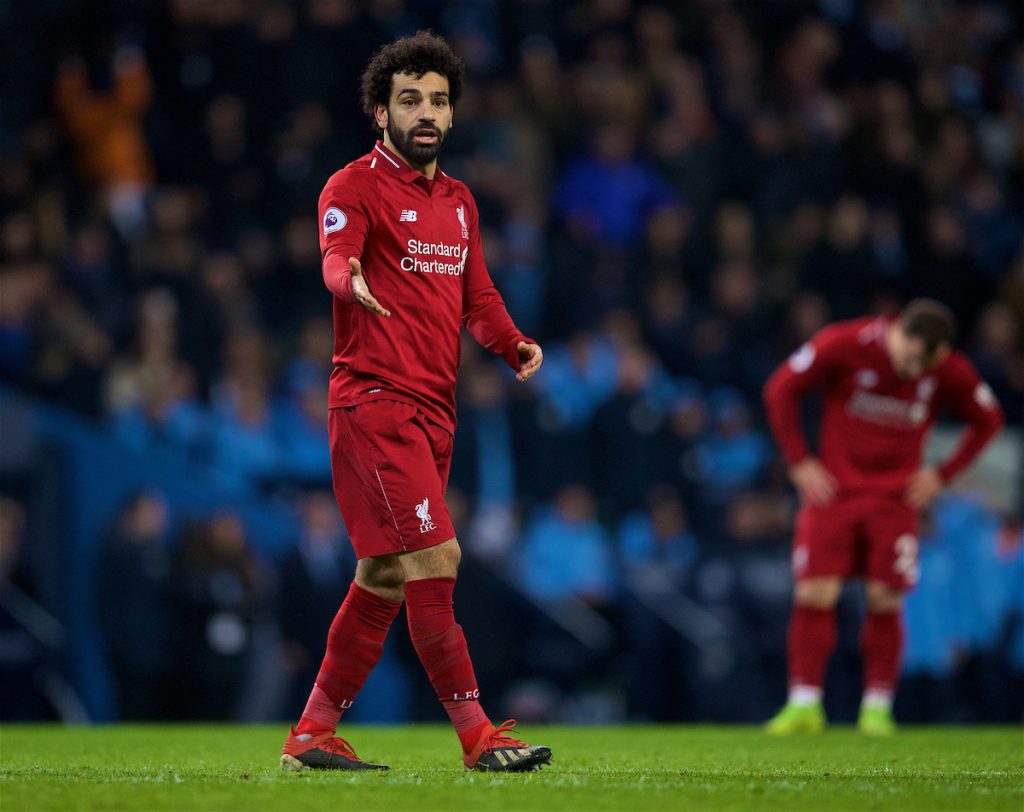 Think about football for a second. What are your greatest memories as a Liverpool supporter?
Mine are often linked to pain.
The pain of going to a dream Champions League final in 2005 only to watch a fantasy football AC Milan side tear us apart inside half an hour.
The torture in the same campaign of agonisingly waiting for the final whistle against Chelsea in the semi final, and the unbearable suffering of watching Eidur Gudjohnsen's shot as it missed the far post of the Kop goal by a whisker.
Watching us time after time look as though all hope is lost in the dying moments of games.
But all of that pain was quickly replaced by an explosion of exhilaration the likes of which I've never experienced in any other part of my life. The all-engulfing, overwhelming eruption of pure ecstasy that you cannot find in any artificial drug, any movie or any great rock song.
When every cell in your body is on fire, electricity pouring through your veins, usually leading to ridiculous displays of jumping, leaping, fist pumping, screams of "take that you gang of twats," and hugging complete strangers.
Without going 3-0 down in Istanbul we don't get the greatest comeback story of all time.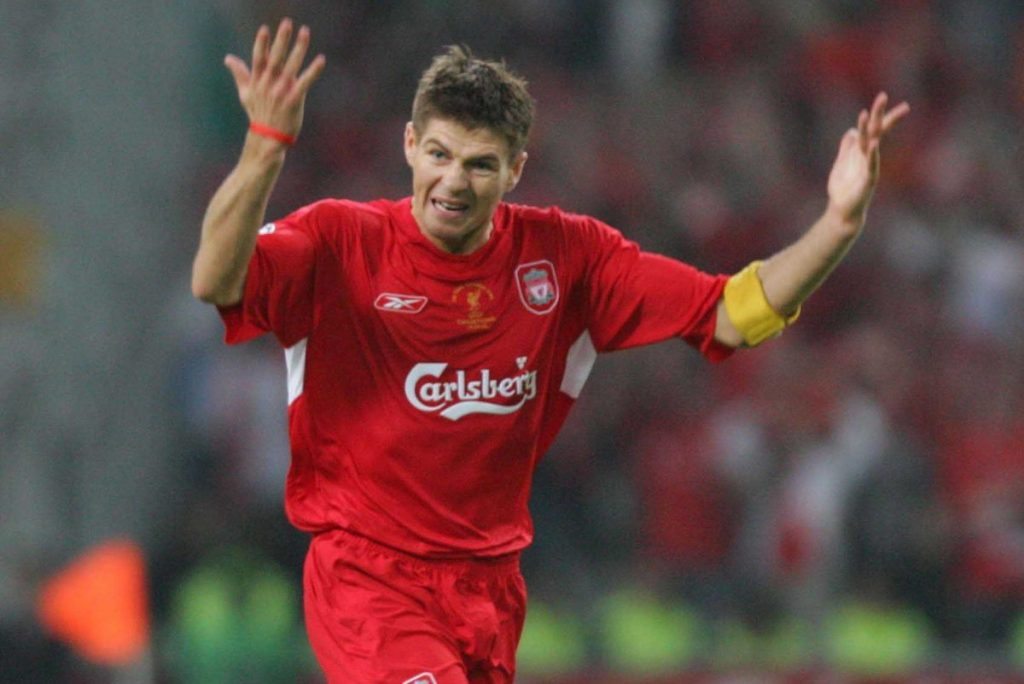 Without the tension in the semi final we don't get the release when the referee finally puts his whistle to his mouth.
And without the thought that hope is lost we never get last gasp winners that send us to heaven (I immediately think of Dortmund, Mane 90+4 and Origi 90+6).
Happiness is a journey, not a destination. And the pain and suffering during those journeys is every bit as much of the happiness as the joy and pleasure. We just don't usually think of it that way.
If we don't win the league this year it won't be because we only took four points from Everton and four from Manchester United. It probably won't even be because we dropped points against anyone else. It is only likely to be that we happened to come up against arguably the greatest points-collecting machine in English football history.
Someone is going to end up with a ridiculously high number of points and not get to have a parade with a trophy. I don't want that to be us. I want us to win more than anything else. I want it so much I'll be flying half way across the world to make sure I'm there for the run in.
But whether or not we enjoy what we're watching each week can't depend on what has happened come the middle of May. Whether we choose to enjoy every moment in the moment can't depend on some unknown, uncontrollable event.
All we can do is enjoy what we have right now. To remind ourselves, here and now, that this is an incredible football team full of incredible players, and one day people will ask you about what it was like to watch them.
What will you say?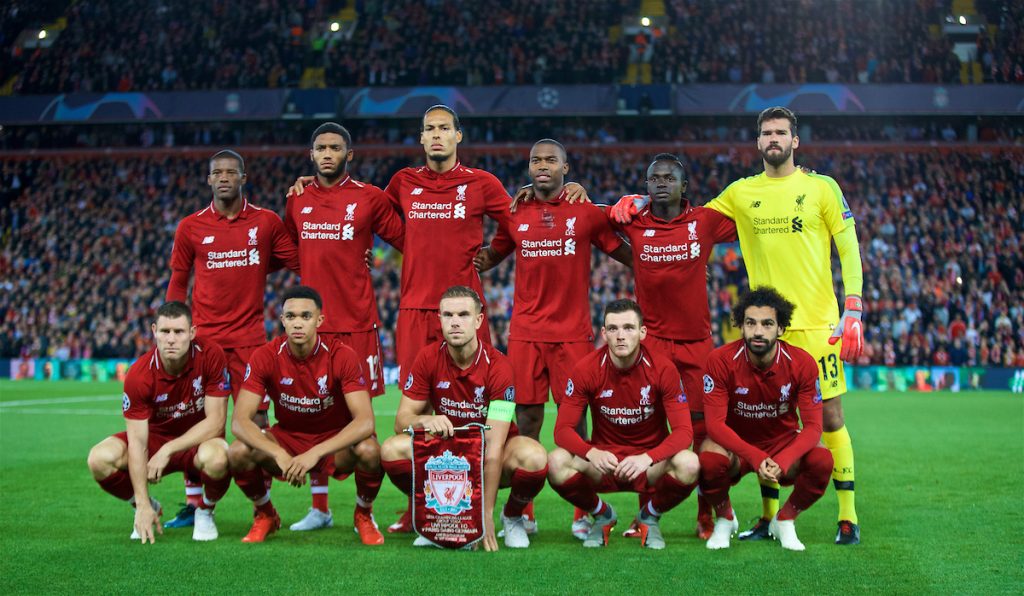 Don't get me wrong, I'm not saying that we can never ask for more, never question substitutions or that we have to dance down the street with a smile on our face while someone is kicking us in the bollocks.
This isn't a call to be artificially happy when the world is being a general pain in the arse.
It's a call to put it all in perspective. To remember when times are hard or when things aren't going as we'd hoped, that it all happens for a reason. To believe that the day is darkest just before dawn, and to remember all of those times when we thought all hope was lost before this iconic, world famous football club did something they can't even imagine in the movies.
A team that created miracles that wouldn't be believed in a Roy of the Rovers cartoon.
Everywhere I go in Bali, they know where I'm from because of those mighty lads in red. Not the ones from 1977 or the ones from 1988, the ones from now. Whenever I say the word "Liverpool" to a local Balinese, a smile immediately breaks across their face and they nod knowingly with a reply of "very good football team" and "Klopp".
They still don't know what an Everton is.
Whatever happens this season, however it turns out, make no mistake that we are back in the big time. As with the Champions League final defeat, this will not be our last title challenge with this squad and this manager. They will only get stronger. We will only get stronger.
Now isn't the time to throw in the towel and accept that the title is City's for the taking. In 2012, Manchester United were patting themselves on the back for another league title win after the final whistle had blown following their last game of the season, and a magical moment in Manchester City's history crushed those premature celebrations.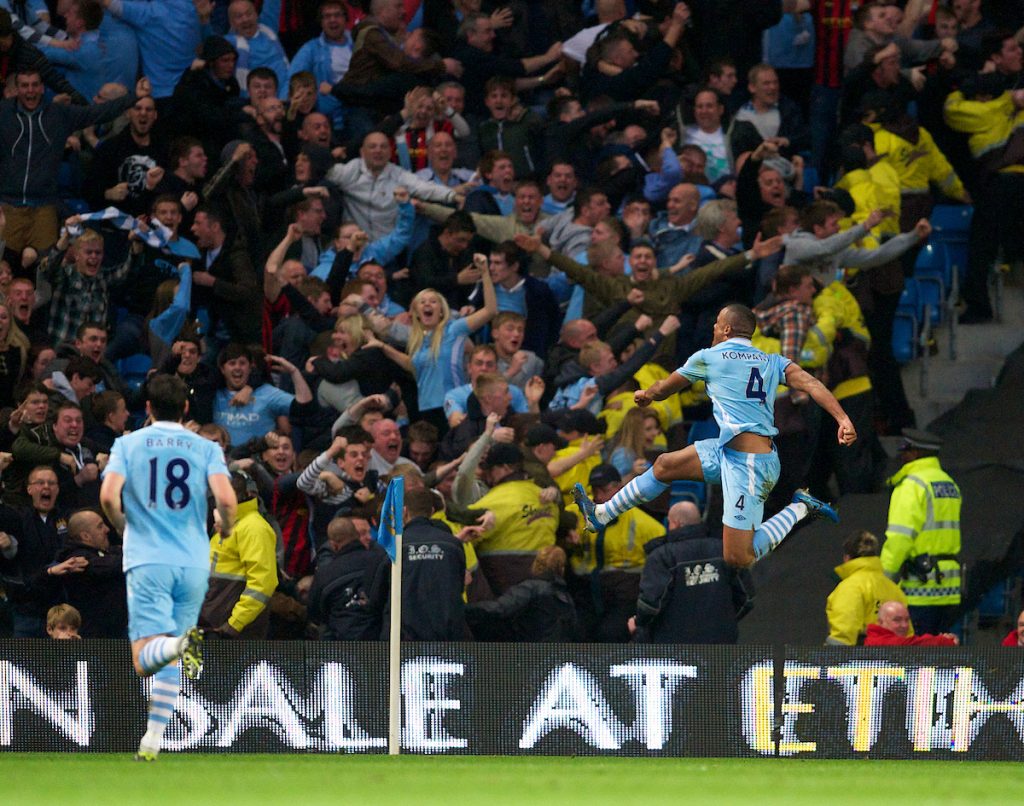 That was the last day of the season. After United's final game had ended.
We have nine games to go and 27 points to play for. This battle is not over by a long way. We have entered act three of our movie and the outcome for the hero is yet to be decided. We don't yet know whether this is the Empire Strikes Back or Return of the Jedi, and right now it doesn't matter.
Now is the time to rise up again. To brace ourselves for the final push. To put the disappointment of Goodison and Old Trafford behind us and focus all of our energy into defeating Burnley and crushing Fulham. To remind ourselves and remind everyone else just how good this team is.
I believe we can still win it. I believe that before the end of the season we will be using the Evertonian job-share scheme established at the end of last season to make sure we can all be fully rested for the biggest games of our lives.
I believe that the pain only exists so that we can truly feel the pleasure. That the darkness only exists so that we appreciate the light.
That the temporary joy of Evertonians after a 0-0 draw only exists to make the ultimate victory sweeter for the mighty men in red.
Don't lose hope. This is what we're in it for.
There's a league title to be won.
"You don't win the League in December or January.

"This is the bit that matters, and we've given ourselves a hell of a chance." ✊

🎥 WATCH our 35-minute exclusive interview with Andy Robertson in full here 👉 https://t.co/9Xx4DPzmQj pic.twitter.com/WH5QRbQxDR

— The Anfield Wrap (@TheAnfieldWrap) March 8, 2019
Recent Posts:
[rpfc_recent_posts_from_category meta="true"]
Pics: David Rawcliffe-Propaganda Photo
Like The Anfield Wrap on Facebook