MIGNOLET, Clyne, Skrtel, Sakho, Moreno, Leiva, Can, Milner, Lallana, Coutinho, Origi.
As Liverpool ready themselves for a mammoth fixture in the title race against Tottenham Hotspur at Anfield this Sunday, a look at Jürgen Klopp's team selection in his first game as manager against the same opposition makes for interesting reading.
The game in question was fascinating. A fresh-faced Klopp strode into Anfield with an energy and presence that had not been felt for some time. His first fixture was clearly in the mould of his vivacious character.
The talk from the manager post match was one of pride and togetherness. The spirit evoked was epitomised most by Adam Lallana, who almost had to be airlifted to the team coach given the amount of running he had done in an attempt to impress his new manager.
Amid the furore surrounding Klopp's arrival and that Spurs performance, the outlook from supporters about certain players the manager had inherited were far less hopeful.
Of the team that lined up that day, six players remain on the club's books some three and a half years later.
However, if at the time you were to tell fans that those six players would be the likes of Simon Mignolet, Alberto Moreno and Divock Origi and not Philippe Coutinho, Emre Can and the then somewhat revered Mamadou Sakho, the swing from doubters to believers may have tilted backwards significantly.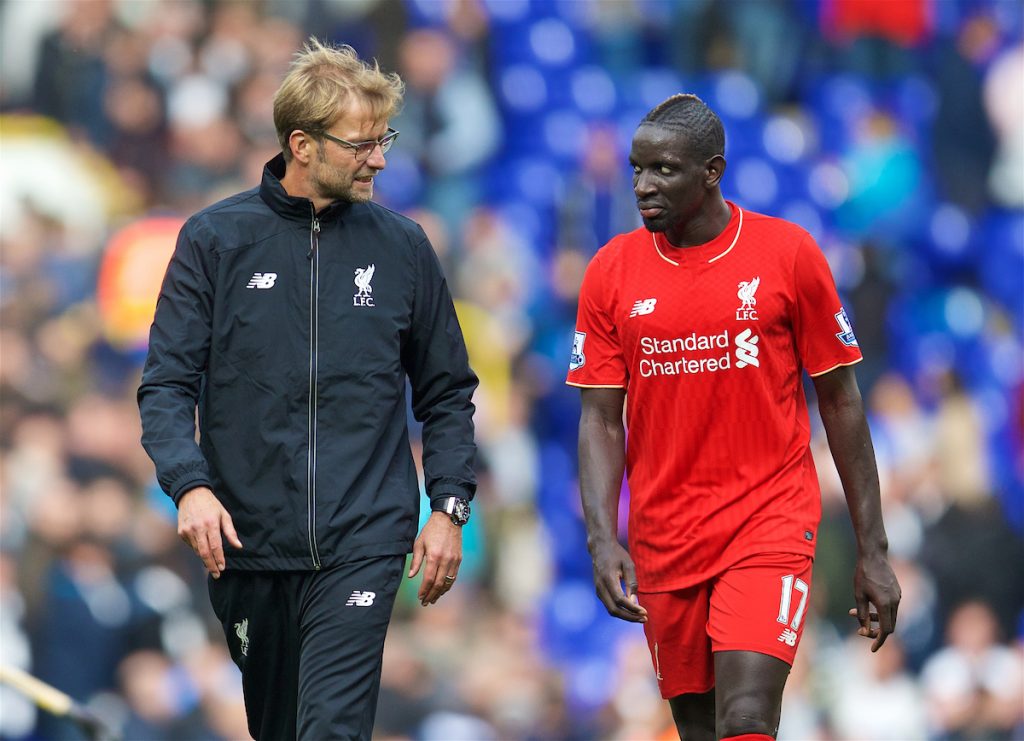 Not only that, they remain in a squad that has unquestionably developed. They are part of a group on target to achieve 90 points in a league season, with a very real chance of reaching their second successive Champions League final.
To analyse how and, more importantly, why these players have stayed the course offers as much insight into the manager's psyche and values as their own ability and desire.
Klopp has always operated on a basis of meritocracy. He has been fearless at times in his faith in players deemed surplus by sections of the stands.
To look further, the manager has always held out an olive branch to those who have shown a continued willingness and desire to improve not only themselves but the team.
The rebirth of Origi in a Liverpool shirt is a prime example. By his own right, the player can feel he has significantly contributed to this season even before its end.
That in itself remains surprising to many given how he was marooned on loan at Wolfsburg this time last season with no real identity or sense of direction.
Origi has shown a desire to be a part of the team that desires him a lot less than he would like, in all honesty. Yet he has viewed his role on a level with one of his ever-present peers in the front three.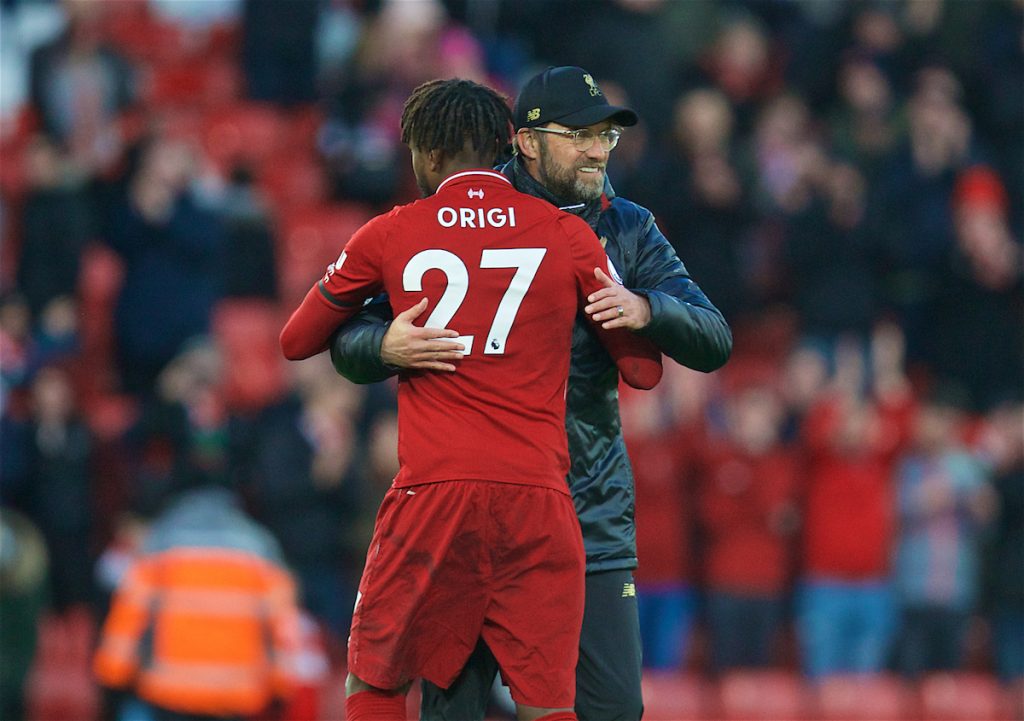 Klopp is unique in that his investment and trust in attitude plays out as much as any decision on technical ability.
This has been crucial to what has been built at Anfield and Melwood over the past three seasons. The morals and ideals the manager has instilled into the club have to be represented by the players in the first instance.
The players embody the vibe across the club and supporter base, their actions and words are as much a flag bearer as the Liver bird that ripples at full mast outside the Shankly gates.
It is, therefore, vital these players put symbolising Liverpool at the forefront. That they ensure they are solely driven by success at this club, and in doing so raise the standard on and off the pitch on a daily basis.
This can be hard for fans to comprehend at times. We can clamour for a player like Moreno to be disposed at the earliest opportunity and pigeon hole him as clumsy and bankrupt of the ability required to play the football we want.
There is barely ever recognition for what the player contributes positively from a morale perspective. Or whether his attitude and desire in training has brought out the best in Andy Robertson, who has therefore had to ensure his performances remain at the impeccable level they have.
Moreno will move on this summer in all likelihood, but replacing him will not just require an upgrade on certain technical attributes. The next person to take up his role in the squad will need to match both his attitude and professionalism on a daily basis.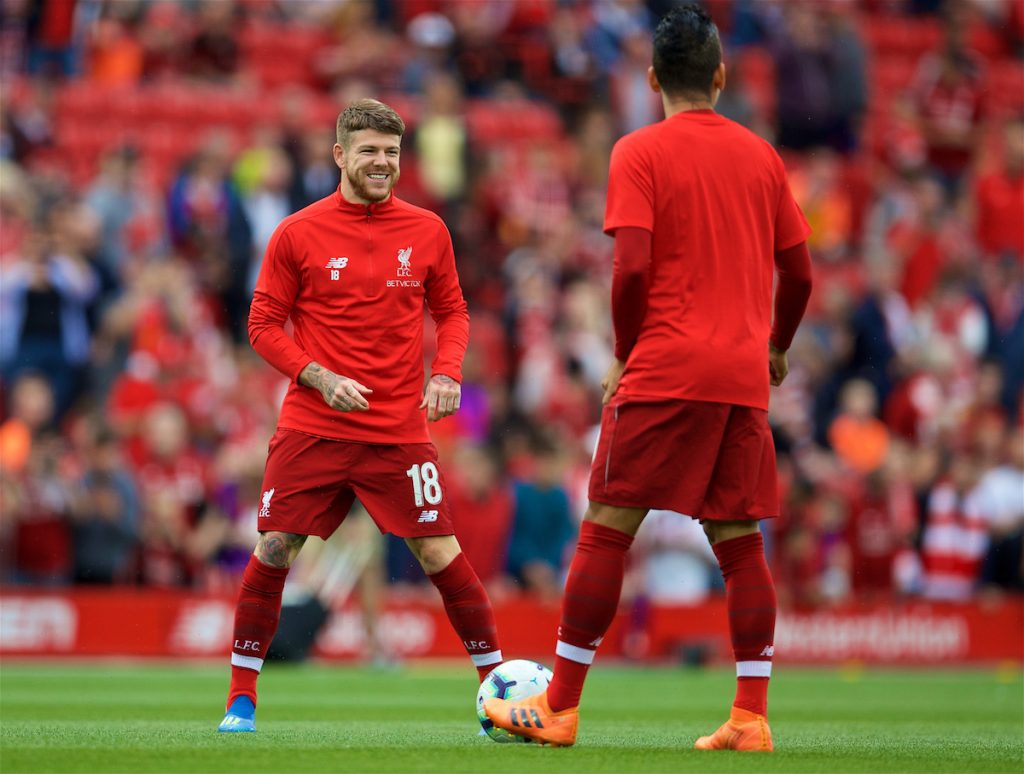 Looking at that first Tottenham lineup again, the most significant departures are arguably those of Coutinho and Clyne, more specifically the timing of them. Clearly, they further emphasise where Klopp places his importance.
Both players were sold midseason, at a time when their importance to the first team was viewed as paramount and their exit was met with a sense of cataclysm in many quarters. Yet the manager reiterated that the harmony of the squad had to remain at the forefront of his work.
These were players who had made it clear they no longer had the willingness to represent Liverpool Football Club and their attitudes reflected such inclinations. That alone was what mattered in terms of making a decision on their futures.
Klopp has married a near-flawless recruitment policy with the ability to retain the key skills of people and professionals others would have simply cast aside as commodities whose on-field numbers didn't add up.
What we've seen over the past three seasons is an investment on both sides into those who remain reprieved and now find themselves in a position to contribute to what could yet be a history-writing season at Liverpool.
For Jürgen Klopp to now reap the dividends of such investments will justify the decisions made since that whirlwind October day back in 2015.
"Sadio Mane is our main man right now.

"He's scored 11 in 11… Tottenham are going to be terrified of him." 🔥

🗣 Listen to this week's FREE Anfield Wrap show in full here 👉 https://t.co/lmNtBz4ADz pic.twitter.com/Qg1cPYs6Le

— The Anfield Wrap (@TheAnfieldWrap) March 25, 2019
Recent Posts:
[rpfc_recent_posts_from_category meta="true"]
Pics: David Rawcliffe-Propaganda Photo
Like The Anfield Wrap on Facebook