WELL that wasn't a barrel of laughs. Very, very far from it.
When Jürgen Klopp arrived at Anfield he said that, when coming up against stronger opponents, his aim would be to drag them down to our level and kill them.
Today Marco Silva can reflect on managing half of that for Everton but the other half was very much lacking. Morgan Schneiderlin excellent and limited. He embodied the idea that the effort and focus of the first part makes the second part so difficult.
Klopp can reflect on being dragged down and whether or not his side did enough to pull away from opponents who were spending much of the encounter simply trying to manage time, get through parts of the game before growing a tiny bit in confidence or opportunity. That Virgil van Dijk is comfortably the best player on the pitch suggests there was the need for him to be.
His performance was great, he read the game wonderfully, covered for his teammates from a mile away and even turned on the afterburners at times; he should walk away with both an assist and a clean sheet.
Liverpool don't play at all well but should score. It's good covering play from Michael Keane and Lucas Digne on two occasions and a smart save from England's number one on the other. We know England's number one is England's number one by virtue of the fact that a graphic comes up on Everton's screen when he makes a save.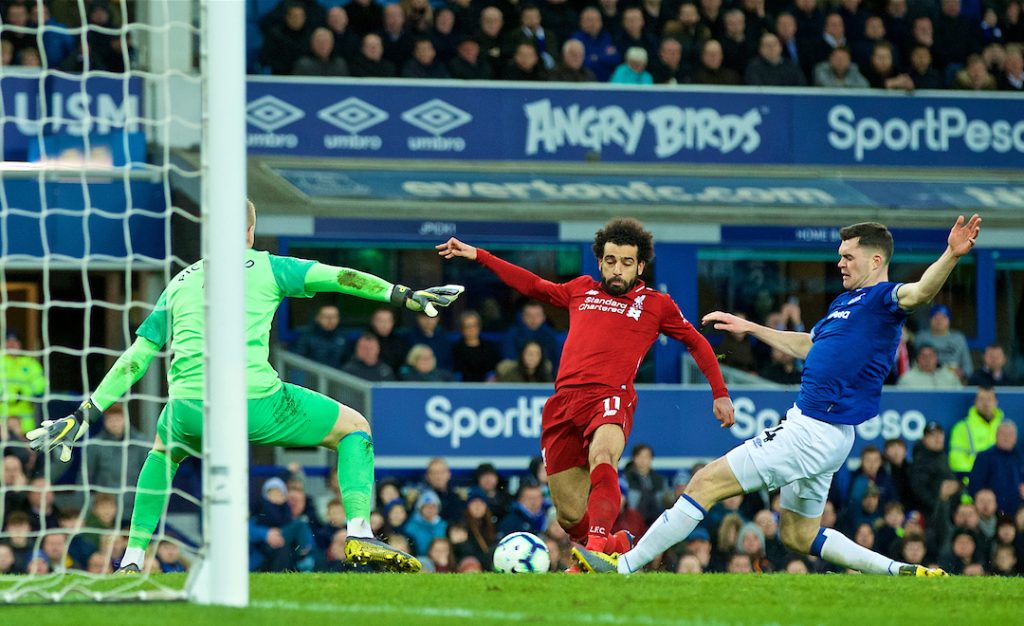 How were we not prepared for this? How had intelligence not escaped that this was happening at Goodison Park? You could describe me as agog.
The biggest issue with the second half is that Liverpool's performance has a halflife. Every five minutes it deteriorated by 50 per cent. Every sub made us worse.
James Milner, fabulous footballer, great professional, threw in a 10-minute spell which is among the worst I have ever seen. Roberto Firmino seemed to be surprised there was a game on. It would have been funny had the game not been so serious.
In fact, it was funny. As soon as we lose the ability to laugh at the enterprise we lose its essence. James Milner will score a big goal for Liverpool between now and the end of May. Roberto Firmino will dazzle us.
Sometimes the reminder there isn't always a million miles between them on television and you on your worst Sunday happens at the most serious time. They are our boys regardless and I hope they can laugh at themselves.
They may struggle, at least for a while. The talismanic forward fails to open the scoring, Sadio Mane fails to dazzle, Jordan Henderson fails to set a tempo, Joel Matip loves sauntering forward before giving it away cheaply. The keeper did well. They may struggle because of what it all means. But it should be a barrel of laughs.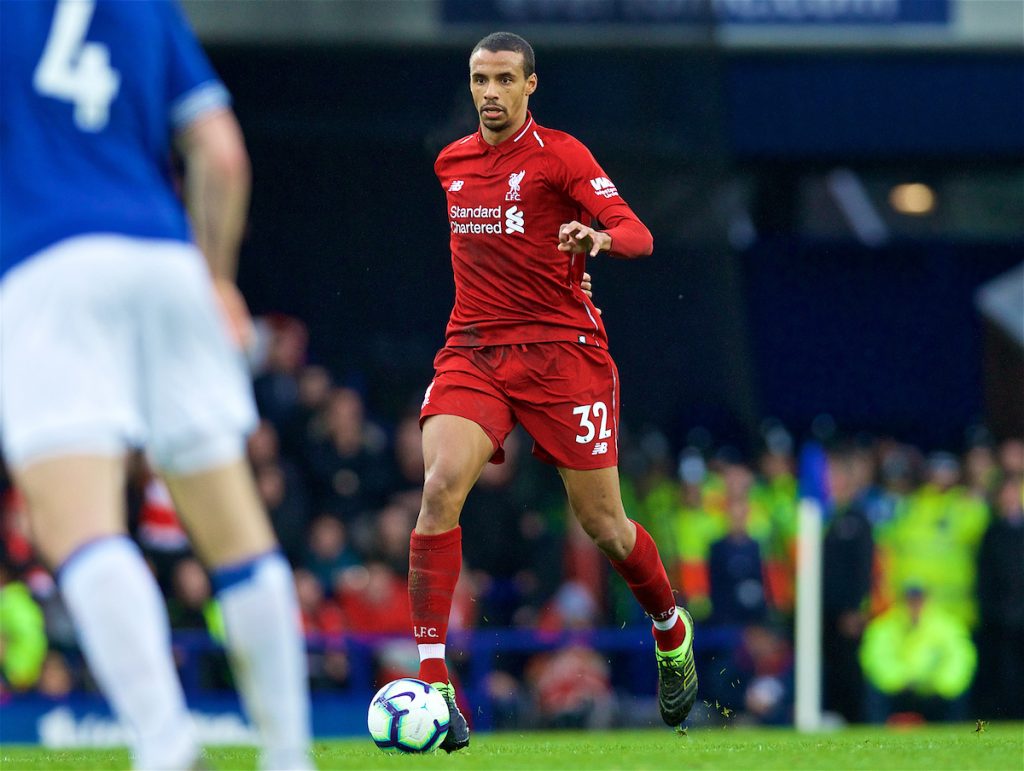 It meant a lot for Liverpool to get three points. It meant an awful lot for Everton to play a part in stopping us. The roar that greeted the final whistle from the Old Lady was the second time I was left agog. It was visceral.
We will see if Everton will stop us. We can win all nine remaining but we cannot be dragged down again, we cannot be frustrated again, we cannot deny ourselves. Liverpool haven't conceded in five but they haven't scored enough. It is deflating.
But nor should we be defeated. Deflated yes, but 70 points are on the board and Liverpool still have their platform. Bottle the Goodison roar. Remember it.
Twenty-nine gone. Nine hurdles left. I can't wait to run them, I can't encourage Liverpool enough to run them.
Run them as hard as you can, Reds. Don't let anyone else drag you down.
"Liverpool's best players are looking like they don't know how to score a goal, and that's not alright at this stage of the season."

🗣 Subscribe to #TAWPlayer and listen to our immediate post-match reaction show after Liverpool's 0-0 draw with Everton 👉 https://t.co/XZAK9veWt7 pic.twitter.com/NVNDooWEzo

— The Anfield Wrap (@TheAnfieldWrap) March 3, 2019
Recent Posts:
[rpfc_recent_posts_from_category meta="true"]
Pics: David Rawcliffe-Propaganda Photo
Like The Anfield Wrap on Facebook