THINGS that are blows:
– The lack of chances created.
– The equaliser.
– The last minute missed opportunity.
Things that aren't blows:
– The league table.
The league table still shows Liverpool top of the pile with a healthy cushion at this stage of proceedings, the league table is very much in our favour. You expected it to be easy? Surely you know as I do that league championships are battles, are grinds, are no barrel of laughs. League championships are about blood and bone and bottle. How's your bottle?
Mine is more solid than you may think. There was something I liked in the second half. Liverpool should have gone in having conceded two but they changed that. They were firm and certain second half. But they weren't good.
They will need to be good soon — they will need to turn this, to switch this soon — but they can look around the dressing room and know they were solid. Solid is a thing. Other things can come.
There was something cheery about Naby Keita's second half, a performance that nearly invited all of us to have a big bowl of soup. He sashayed, and shone, and needed a bit of luck, and to turn away from trouble rather than into it. He finds going backwards tough still, he needs to find his angles, but he is finding his essence.
We could do with it. Jordan Henderson, Gini Wijnaldum and Trent Alexander-Arnold all come through tonight with reputations enhanced.
The fact is that there were people missing tonight. Both on the pitch and off the pitch. You could see the gaps everywhere. The gaping hole where Trent should have been. The chasm that only Henderson can fill.
And then there is the gap in performance. Andy Robertson who has consistently played put of his skin, who tonight, for whatever reason, looked edgy in his own skin. He skipped and passed like always but the pace was lacking and the passing less accurate than we have grown accustomed to.
Mo Salah lacked edge. There is no other way to call it. He was great, but that sharpness, that edge, that killer sense just wasn't there.
The midfield was full of holes and upfront we were a blunted instrument, Sadio Mane's fits and starts aside. Roberto Firmino is a concern but then he always will be when it doesn't click.
Meanwhile, West Ham were not at all bad. They are a top half of the table team and it showed.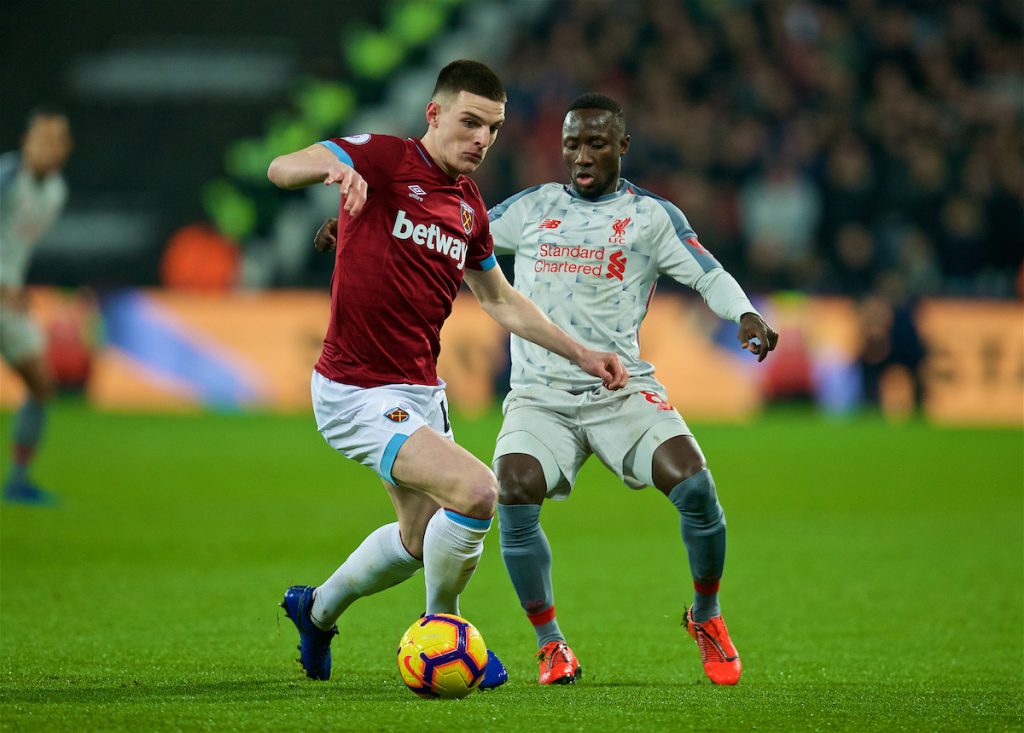 They contained Liverpool effectively, even if it meant playing so deep they were practically in the stands. At times they broke with purpose, and while their attack never really threatened second half, they made us pay at set pieces. They'd done their homework; they reaped their rewards. The referee didn't help giving them every marginal call.
The fact is that the biggest challenge we face now is momentum. We have carried it with us and it has carried us. How you respond to a switch in momentum inevitably defines you. Can you dig deeper? Can you find strength where others are driven mad by the pressure? These are the questions that face Liverpool Football Club now. Jürgen Klopp, more than anyone has to answer them.
But here's the thing. We are not powerless either. We can get behind them. We can do our bit. We have an opportunity on Saturday to do so, and we can keep our nerve.
Where's your head at? Don't let the walls cave in on you.
Nobody said it would be easy. And we all fucking knew it would be this hard. These are our lads for the job. As ever they will do for me. Let them do for you.
Twenty-five down. Thirteen to go.
"We need to stop being so nervous and start enjoying this title race." 👏

🗣 Subscribe and listen to our immediate post-match reaction show after Liverpool's 1-1 draw with West Ham 👉 https://t.co/XZAK9veWt7 pic.twitter.com/vO22k5pApn

— The Anfield Wrap (@TheAnfieldWrap) February 4, 2019
Recent Posts:
[rpfc_recent_posts_from_category meta="true"]
Pics: David Rawcliffe-Propaganda Photo
Like The Anfield Wrap on Facebook