THERE'S a strong sense that we've been here before with Liverpool, at the moment.
In my football-conscious life at least, The Reds have mounted two serious title challenges; 2009 and 2014. In both those years there were questions, more so with the benefit hindsight in fairness, about whether Liverpool had the squad to bring home the league title.
In the early stages, this season was viewed as being different. Liverpool appeared to have a squad with the options to compete. The odd injury could be navigated with a minimum of fuss.
That has been the case for the most part. At full strength, Jürgen Klopp has been able to select strong benches which contained enough quality to change games. Points gained against PSG, Chelsea, Everton, Burnley and Manchester United, all thanks to goals from substitutes, are testament to that.
However, with The Reds dropping four points in their last two games — the first and second time they've done so against teams outside the top five this season — some supporters are harking back to the same old complaints about the depth of the squad.
It's almost as if having around six injuries, concentrated over two positions, to players that would otherwise be in and around the first team for the last few weeks is going to make things look slightly bare.
The decision to loan Nathaniel Clyne out to Bournemouth for the remainder of his contract remains a particular bone of contention, with the fire reignited by a few disappointing displays.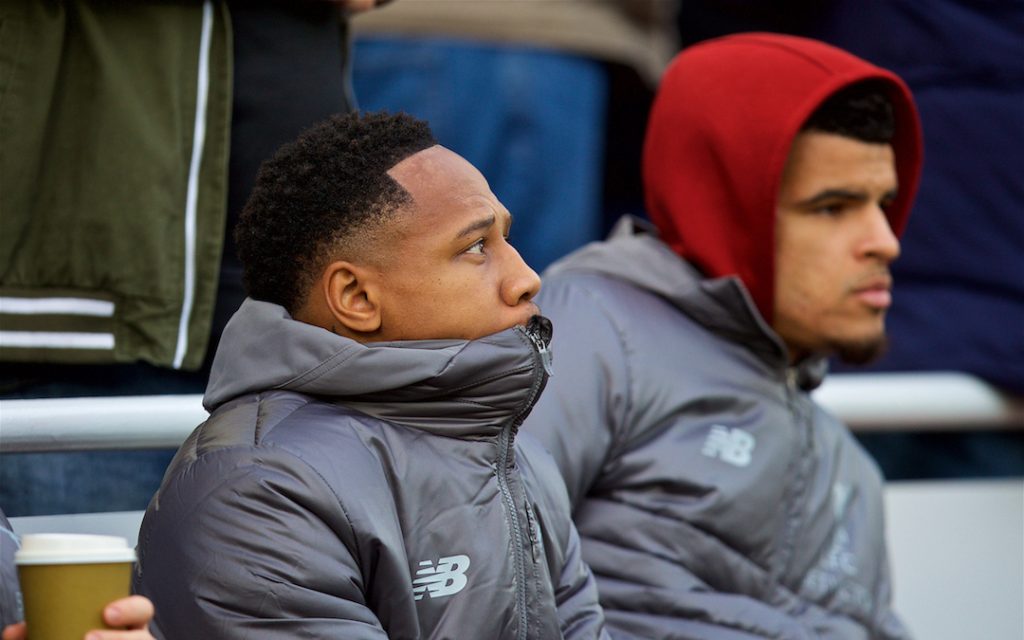 Ultimately though, Klopp operates as a football manager on a very human level and treats his players as such. He wouldn't want to keep an unhappy player as, not only is there a potential effect on squad harmony, but it could also affect that player's performance levels.
It's a strategy which has helped Liverpool more than it has hindered, the harmony in this squad is testament to that, regardless of whether recent absences have exposed the fact that Klopp can no longer call upon his fourth-choice right back when needed.
Squads can't be limitless, and we as supporters will usually operate somewhere between wanting what we can't have and not appreciating what we've got. Whether you believe Alberto Moreno isn't good enough to regularly start for Liverpool — and I wouldn't necessarily disagree — he's a perfectly able backup option.
We'll cast an envious eye at the riches in reserve that Manchester City boast, but we've also seen this season that recurrent injuries to Benjamin Mendy have meant Pep Guardiola has turned to combinations of right backs, centre halves and centre midfielders to fill the left-back slot — without even mentioning that they were happy to let Oleksandr Zinchenko go.
So while we can look from the outside and say — rightly, to some extent — that they have the ideal squad size at full strength, there are still certain areas they are left wanting in which can be exposed by the odd injury here and there.
Look no further than the injury to Fernandinho over Christmas, which coincided with back-to-back losses at the hands of Crystal Palace and Leicester City.
Injuries happen. It's an unavoidable fact and something you need to contend with in a nine-month season. Liverpool are getting it rough at the moment, as City and Spurs have done, but we don't have to look far for positives on that front.
Alex Oxlade-Chamberlain's inclusion in The Reds' Champions League squad is a reminder that we'll soon be able to call upon a player who was crucial last season, and could once again play a huge role in the run in — which is when the real pressure will be on, not when Liverpool are three points clear at the beginning of February.
Add to that the seemingly imminent returns of Trent Alexander-Arnold and Dejan Lovren, with Jordan Henderson and Gini Wijnaldum to come back in soon, and Joe Gomez expected to be back before the end of March after successful surgery.
This is not to pretend all is rosy in the garden. Liverpool haven't played to their usual high standards since their defeat to City last month and they still have personnel issues to contend with, including being without van Dijk and Gomez for the Champions League last 16 first leg against Bayern in two weeks.
They may even have more serious squad issues to come beyond the conclusion of this season when some of the so-called "deadwood" is shifted in the summer — with at least Moreno, Sturridge, Mignolet and Origi expected to be moved on.
It's a gradual process and one which City had a headstart on, given that when Pep took over a squad with a core of players coming off the back of winning league titles — without taking away from the excellent job he has done at the Etihad.
City have been able to establish their depth over time, replacing their previous weak links with genuine quality, as Liverpool are doing, but it isn't an overnight process, especially when you've gone from finishing eighth to challenging for the league title in just three years.
Using the "buying the league" excuse is no longer valid, not only because of the state of the transfer market, but also given that Liverpool have put their money where their mouth in the past year or so to ensure they get players of the highest quality, even if there are still improvements to be made.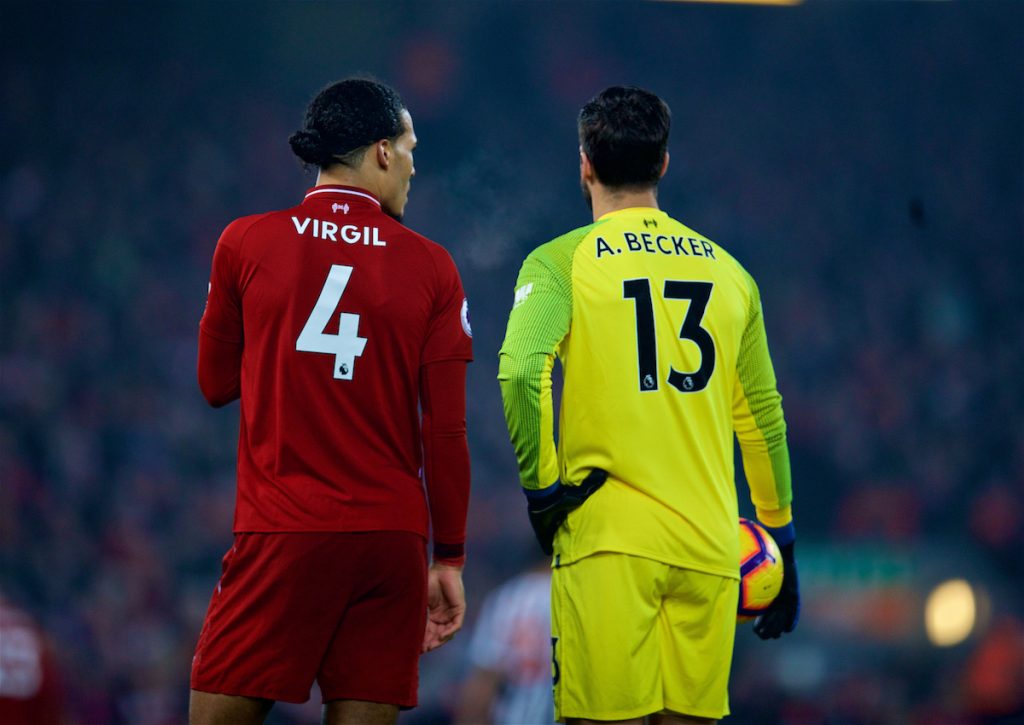 It's worth remembering that the majority of Liverpool's options in reserve are lads who helped them reestablish their place in Europe's premier competition. They aren't lads you want playing week in week out in a title challenge (which they won't and aren't) but they're by no means incapable.
The team has to respond in every sense when lots of changes are being made — for example, Jordan Henderson being taken out of midfield to play right back — and Klopp's hand is being forced by the number of absentees.
Liverpool, City and Spurs have all had a poor spell to deal with this season, though The Reds are the latest to have to endure theirs. The key is how they respond and limit the damage suffered during this run of form.
Ultimately though, these are the lads that have got us to this point. A record-breaking 62 points, with 19 wins, five draws and just one loss.
Seasons are long and The Reds are still primed for a big push in spring. Why would you do anything other than get behind them?
"In terms of the tempo of the side, Wijnaldum has been one of the strongest performers."

"Without him and the durability of Henderson, we don't have the same rhythm."

🗣 Listen to our FREE podcast reacting to Liverpool's 1-1 draw with West Ham here 👉 https://t.co/NVwHfuZ6vq pic.twitter.com/G28Crrgfzo

— The Anfield Wrap (@TheAnfieldWrap) February 5, 2019
Recent Posts:
[rpfc_recent_posts_from_category meta="true"]
Pics: David Rawcliffe-Propaganda Photo
Like The Anfield Wrap on Facebook