WHEREVER you turned for discussion of the Premier League title race this weekend, the P-word was never far away.
Newspaper reports, websites, social media, Match Of The Day, Sky Sports — of the 170,000 or so words available in the English language — "pressure" seemed to uniformly follow "Liverpool" over and over.
Even Jürgen Klopp was talking about it, referencing the run to the European Cup final as evidence that this group of players has dealt with pressure before.
He's right to do so. What elite sportsman hasn't experienced presssure?
Yet, as Manchester City beating Arsenal followed Spurs triumphing over Newcastle, on it went.
"Now let's wait," tweeted Raheem Sterling, as though cocky-sounding social media posts will make all the difference.
And this is the thing. Kenny Dalglish was asked about pressure once and he said there is always pressure at Liverpool — pressure to perform, pressure to succeed, pressure to do enough to keep your place… And on it goes.
Our long-term nemesis Alex Ferguson suffered untold pressure, including calls for him to be sacked, before emerging the other side of it to break a 26-year title drought at Manchester United.
But even years on, with all the trophies in the cabinet, he said: "I have always had that feeling of fear, that feeling of failure. Even now. Failure is waiting for the ones that are complacent. I am someone that doesn't think of anything else but winning."
To those at the top, "pressure" is continual and constant. So while there's a continual reminder of it — and now the added dynamic of social media baiting from rival players — for the professionals with our dreams in their hands, it's nothing new. If they couldn't hack pressure they wouldn't be where they are.
Also nothing new is the notion of "bottle". There has been much talk of the draw with Leicester being a signal of it lacking at Liverpool. Yet it feels like there was less of it when City lost to Newcastle, Leicester, Palace and Chelsea.
Ron Atkinson, then manager of Aston Villa, questioned Manchester United's bottle in 1993. He said his own side wouldn't be found lacking in that department. And yet a shock defeat to Oldham handed the title to Ferguson and ended Manchester United's long wait without winning a league.
So maybe it's best to keep schtum. Motivating a rival that is already fired up makes little sense.
So far, Klopp and Liverpool have kept their powder dry, spoke sensibly, performed efficiently and despite records tumbling during the run so far, kept it business like. Only Dejan Lovren has really fired his mouth off a little. And, well, he's Dejan Lovren.
City, meanwhile, appear a little bit rattled.
Much of the punditry, with the lead at the top down to two points before tonight's game with West Ham, has leant towards City's experience this weekend, that they've been there, seen it, done it — that they can look back at the title wins already in the bag and remember how it was done.
Yet little of it has referenced their defeats this season, the shock nature of the opposition in at least three of those defeats, or pointed to the fact that they have not maintained the (admittedly ridiculously high) standards of last season.
Are City feeling the pressure of not having it all their own way this time? Are more conversations going on behind their walls about Liverpool like we saw on the Amazon documentary?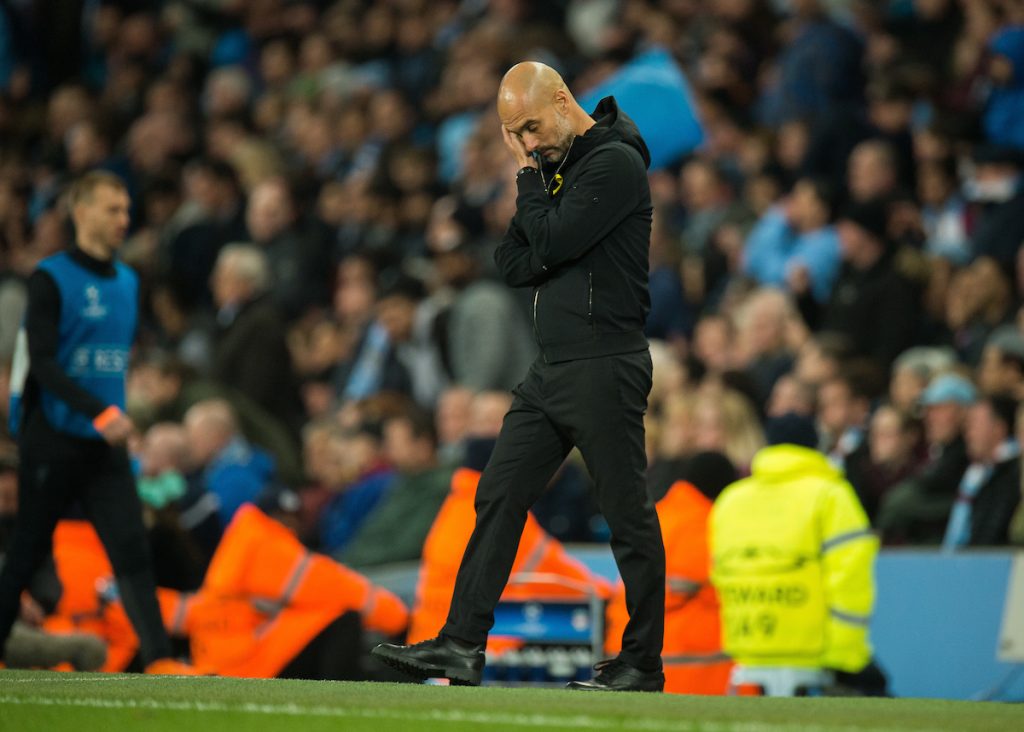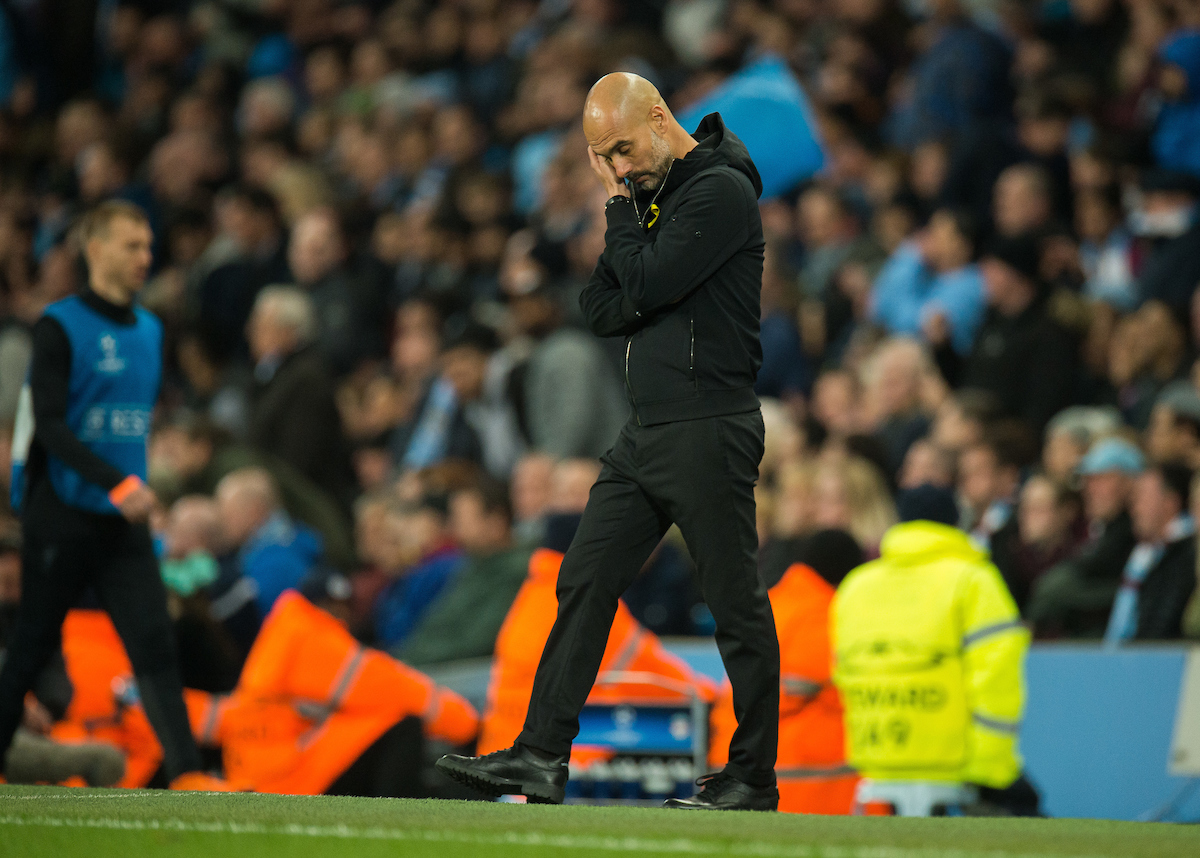 For all that the human element, the weight of history, the madness of Liverpool, the fraught nature of fans desperate for success is brought up about The Reds, what about them?
They're supposed to be dominating, out of sight, sweeping all before them. All that money spent. All that talent available. That they aren't will be bringing with it its own pressure — that was very evident in the celebrations of a narrow and fortuitous win over Liverpool last month. And Pep Guardiola is hardly Mr Calm, is he?
City, as a collective, may have gone the distance before but this is a very different situation to their most recent success. That's down to the magnificence of a Liverpool side that no one tipped to do what they've done.
And while the general view seems to be that their experience can be made to count, the Liverpool side that is setting the pace — and will continue to do so no matter what the result tonight — is not filled with mugs.
Instead, among the many positives, it has the Premier League's top goalscorer, one of the best goalkeepers in the world and a defender in Virgil van Dijk that has that special skill of being able to lift the performances of those around him while also exuding an air of calm.
While all the talk is of pressure, this side has not looked like one that is feeling it. Watch that Steven Gerrard documentary, Make Us Dream. He lived every minute of his Liverpool career. The pressure on him was immense.
He was in with psychiatrists. Pumping himself with painkillers. He was on the edge, in the red zone — he gave everything to try to deliver a title and felt the weight of the world on him when he didn't.
This side, this challenge. It's different. More machine-like. More efficient. Perhaps less lads carrying baggage. There isn't a local lad that we demand be a superhero. One day maybe for Trent, but not now.
The average age of the squad is 25 years and five months. They don't remember Liverpool winning the league. So why is the almost three-decade gap their problem? Jordan Henderson and Daniel Sturridge aside, the squad is completely free of any memories of what happened in 2013-14 too.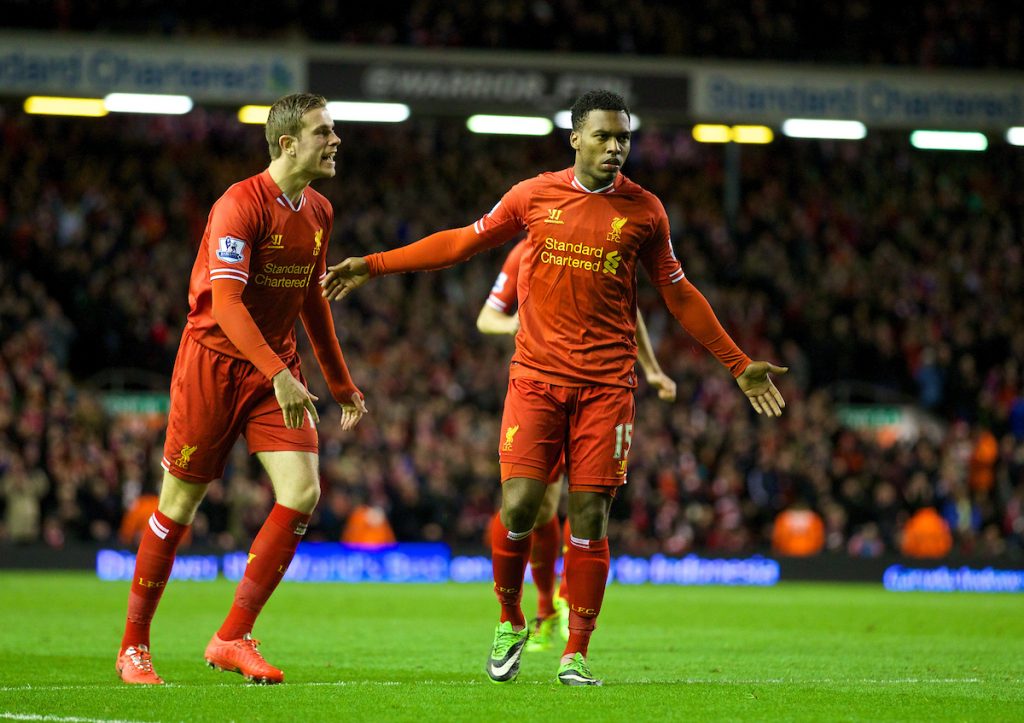 Klopp has spoken of inevitable worries and nerves filtering through at times, and they likely affect some individuals more than others. Regardless, there has been a steely side to what we have seen so far. "Mature" has been the word the manager has repeatedly turned to.
"It's not the biggest stress in the world, but it's so intense and so important and all in a short time," said Klopp recently when talking of the title race.
And that points to a key theme in all this. Pressure is only pressure if you perceive it to be so. The same goes for stress. The same goes for "bottle".
Again, it's nothing new that a Liverpool manager should attempt to manage the perception. Bill Shankly famously said: "Pressure is working down the pit. Pressure is having no work at all. Pressure is trying to escape relegation on 50 shillings a week. Pressure is not the European Cup or the Championship or the Cup Final. That's the reward."
He's right, isn't he? Title races are great. Being top of the league is fantastic. Dreaming of what could be and enjoying what is tops meaningless mediocrity, and many of the past 29 years have offered us just that.
It must be the same for the players. Van Dijk clearly wanted to be at a club that could win things. And he had his pick of a few. Now he's here and 14 games away from the potential of something huge. Beats knocking round at Southampton, doesn't it?
All of the Liverpool players — and the manager — will know how much the supporters crave the title. Perhaps we should give them a bit more credit for likely wanting it just as much.
It took until January for Liverpool to lose a game in the league and it took the champions to do it. They did it only just. The fact remains that every team in the league, including City, would swap positions with Liverpool right now.
Pressure? "That is part of the game of the football game," said Klopp before tonight's match. And, so far this season, it's part of the game this incarnation of Liverpool has been pretty good at dealing with.
"Last season Naby Keita was considered as one of Europe's elite midfielders, that doesn't change in six months."

🗣 Subscribe and listen to this week's 'Team Talk' show, previewing Liverpool's trip to West Ham 👉 https://t.co/lmNtBz4ADz pic.twitter.com/Hr2J9pYesa

— The Anfield Wrap (@TheAnfieldWrap) February 1, 2019
Recent Posts:
[rpfc_recent_posts_from_category meta="true"]
Pics: David Rawcliffe-Propaganda Photo
Like The Anfield Wrap on Facebook