SOCIAL Media is hard work nowadays, isn't it?
Everyone so keen to tell you what they think about everything and with so much certainty. Twitter is fast becoming a place where no one has ever been wrong and no one has ever changed their mind. Where the sole purpose of future events are to prove someone's already existing steadfast opinion.
I mean Twitter isn't a total waste of energy. For example, this morning I watched a video of 10 puppies all waking up at the same time. We've also had some great videos of two other very good boys Andy Robertson and James Milner from after the West Ham game. If you haven't seen them yet go and find them now (and then come straight back and subscribe to The Anfield Wrap for just £5 a month). They will make you feel much better about life.
They both look annoyed that Liverpool haven't played better or won the game, of course. But they also both look confident, relaxed and above all baffled by the idea that Liverpool are in a bad position.
Andy Robertson literally laughs at the idea the players are suddenly nervous because they have drawn two games. James Milner looks like he's going to chin the fella who asks him if he's concerned, but manages to reply instead with: "Concerned at being top of the league in February? No, I am happy," before walking off.
Well… That's one way to leave an interview James Milner pic.twitter.com/jYo8qRdYWt

— ESPN UK (@ESPNUK) 5 February 2019
They are a lesson to us all. In not turning understandable disappointment in bad performances into thinking the sky is going to fall in. In not focusing just on how bad we have been in two games, but on how good we have been in so many more. Above all, it's a lesson on telling dickheads to fuck off.
Telling dickheads to fuck off is the Scousest activity I know. Scousers have been telling dickheads to fuck off for years. From to the government, to the media to, well, The South in general.
I was reminded today of the time we sang Liverpool songs over God Save The Queen at the cup final at Wembley and all the Chelsea fans went mad. What a perfect moment for upsetting some of the worst people on earth.
This should be our inspiration for the rest of the season. We shouldn't be consumed by nerves, fear or "what if it all goes wrong". Just how happy we will be, and how unhappy so many terrible people will be, if we do do it. That is what Robertson and Milner are thinking when they are asked those questions. "Nerves? Concerned? I'll show you, dickhead."
In Liverpool we have always felt uncomfortable with praise or adulation from the rest of the country. Our best performances, both players and crowd, have come when everyone wrote us off.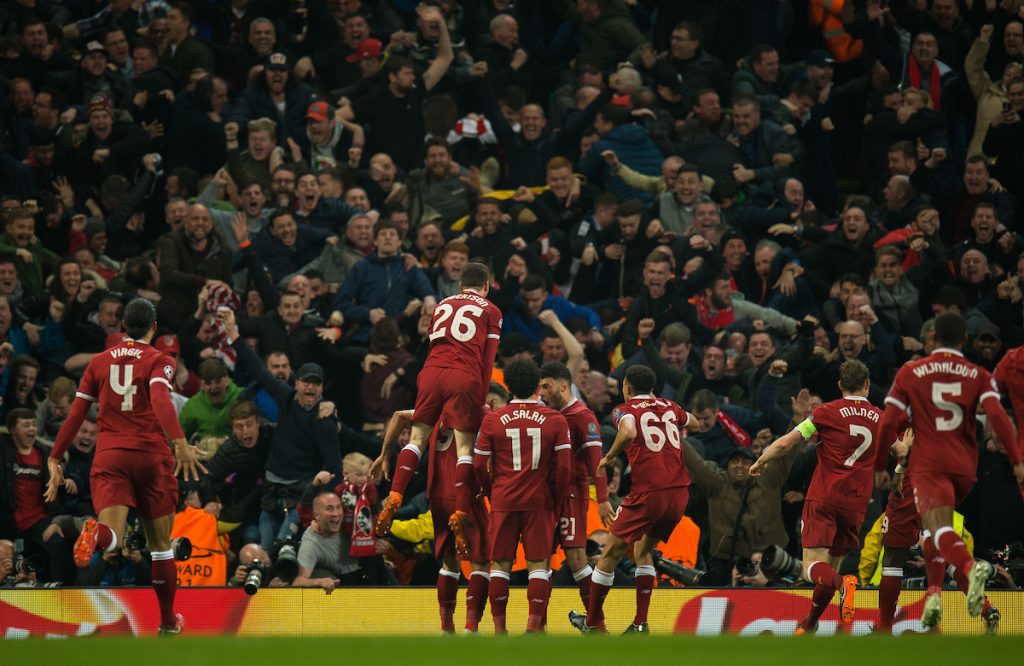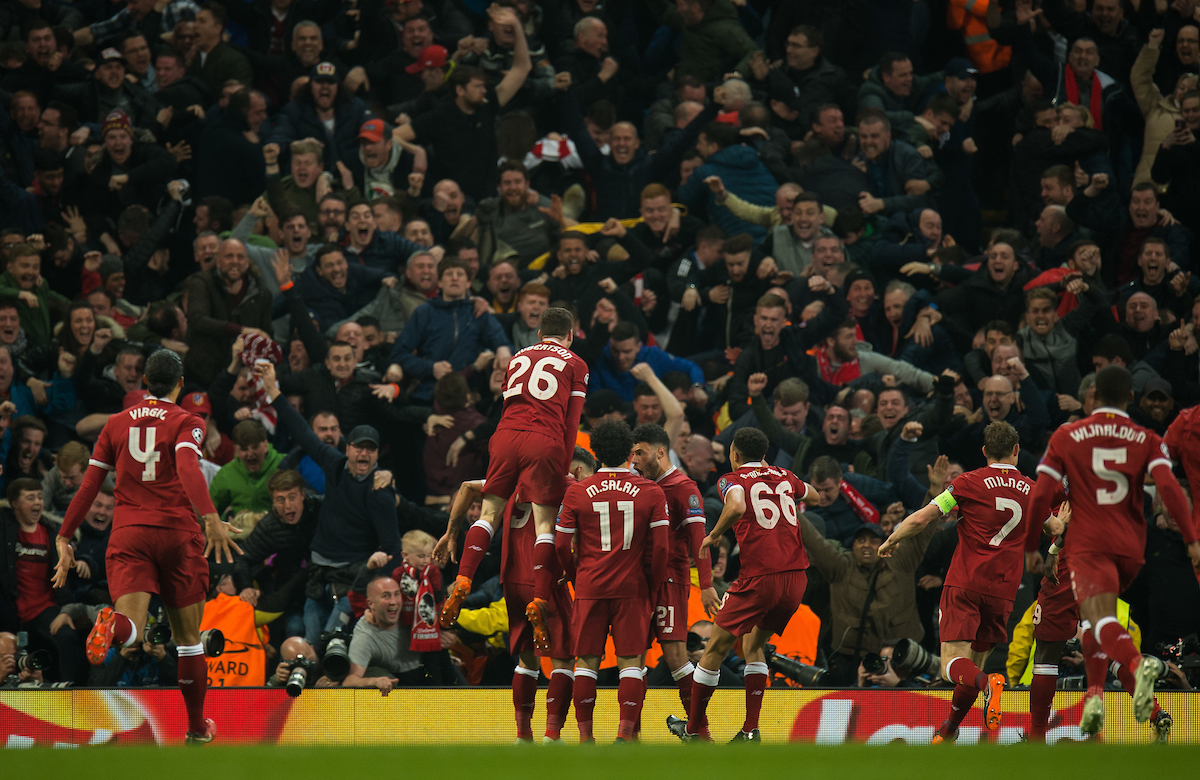 Those atmospheres in the road to Istanbul come from knowing the players needed us. but also the knowledge that everyone else was writing us off. The players fed into that too. "No chance, yeah? We'll all show you, dickheads."
One of the few positives of the last week has been showing what we are up against. The speed to which the "bottlers" shouts have come out. The desperation to see Liverpool fail so all the usual crowd can say the usual shite. That the worst thing so many people can imagine is Liverpool lifting the Premier League in May.
If they genuinely think we are going to fall away from here then fine. The City of Liverpool is at its best when it is united. Steadfast. Telling dickheads to fuck off. Let's have that attitude going into Saturday's game. These southerners have got our points. We'll have them and the rest of them too.
We have had a glimpse into what we are up against so let's give them a glimpse into what they are up against. Not a Liverpool who's ready to throw in the towel or panic but a Liverpool who's ready to fight and upset rivals until the end. I know which one they want to see more. Well unlucky, dickheads.
We're on the march with Milner's army. Telling all of you to fuck off.
"We have to embrace being nervous and the players have to rise above it."

Watch today's Talking Reds https://t.co/EYCq0oQbtW
Subscribe for more reaction https://t.co/q0tg7SFik9

Today's show was in association with our partners @tokyo_time pic.twitter.com/pXjfpCgUqQ

— The Anfield Wrap (@TheAnfieldWrap) February 6, 2019
Recent Posts:
[rpfc_recent_posts_from_category meta="true"]
Pics: David Rawcliffe-Propaganda Photo
Like The Anfield Wrap on Facebook