WHAT'S the first image that comes into your head when you think of May 25, 2005?
Liverpool Football Club's finest recent triumph, the hazy Ataturk night which witnessed a footballing miracle so spectacular none of us can barely comprehend it's reality to this day.
Do you think of Steven Gerrard or Jamie Carragher lifting the European Cup aloft?
What about Rafael Benitez? Ever so modest in the cradling of his finest achievement, while still maintaining an essence of modest discomfort due to the limelight bestowed on him.
A glorious night, full of memorable images and iconic figures.
Do you want to know what, or more specifically who I think of?
Josemi, fucking Josemi.
One of Benitez's first, and quite frankly most underwhelming signings, the Spanish right back had the turning circle of the 68 bus performing a five-point reverse in Queen Square.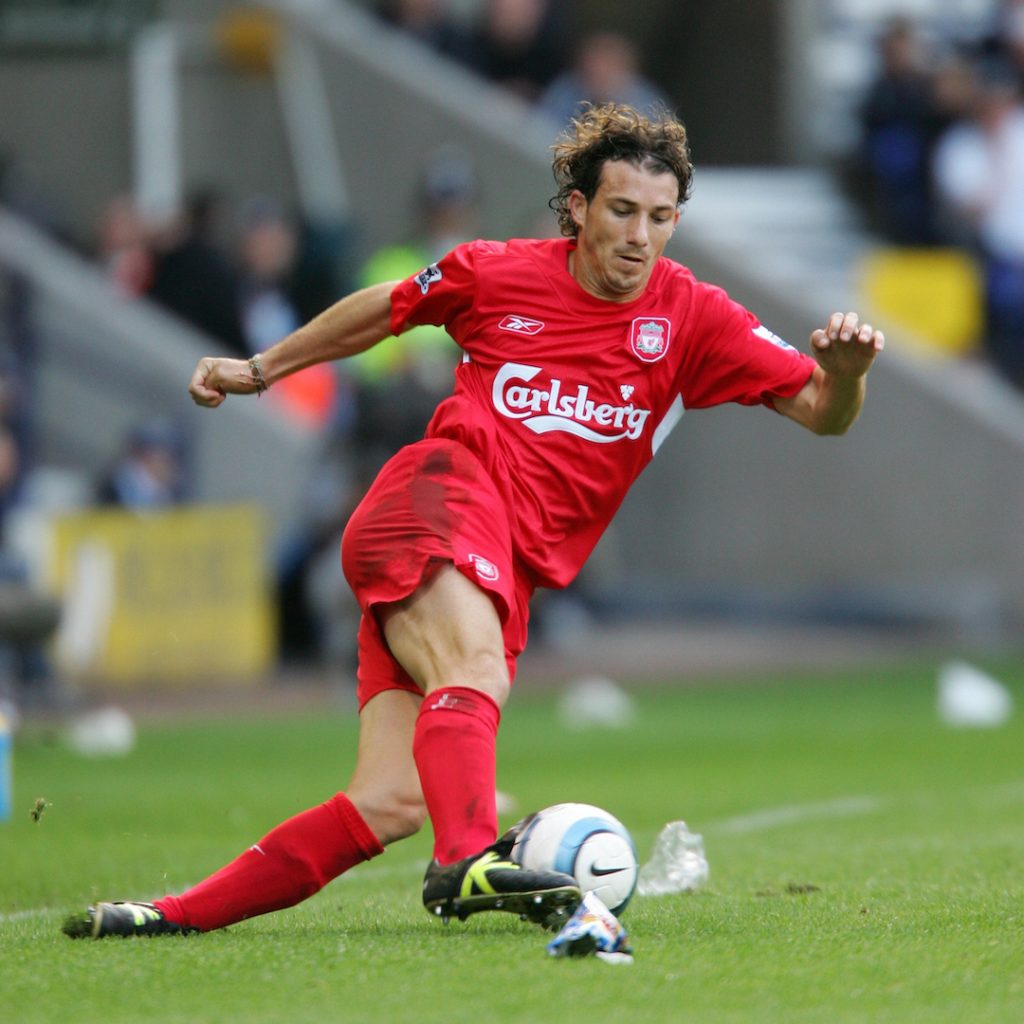 Yet when Gerrard, after the longest night of his short life, got his hands on The Reds' fifth European Cup, there was Josemi, front and centre draped in a Spanish flag, peripheral but overwhelming in his presence.
Of course he deserved to celebrate the triumph. Anybody associated to Liverpool Football Club that night was ecstatic and joyous, and for very good reason.
It's just whenever I think of Josemi, I often wonder what he sees when he looks at that photograph? Does he see someone who unequivocally gave their all to be a part of a team who went all the way?
Or does he harbour some form of regret that he could maybe have had some more of a say on what turned out to be a season written into the core fabric of success within the club.
Sometimes, the opportunity to be a part of the action doesn't always present itself. In this current Liverpool team now pushing towards the summit of their own destiny, Joel Matip arguably has such an opportunity.
Injuries to Joe Gomez and Dejan Lovren have bestowed a responsibility on Matip to fill the right centre-back void, and to not let the collective defensive standards set this season drop.
However, this is Joel Matip, and this alone has proved problematic.
Guilty of his own injury and form inconsistencies, the Cameroon international continues to be dogged by questions of temperament, as well as technical and physical capability.
Matip was once described as the ever-cliched "Rolls Royce" defender. Displaying an air of calm and tranquility drew comparisons to the likes of Sami Hyypia, while his grace was still good during the early stages of his Liverpool career.
Yet time has proved that Matip can look dithering when once described as considered, tame when once viewed as sensible, and inconsistent when once thought of as unlucky.
In his defence, Matip can point out he has spent the majority of his Liverpool career surrounded by other uncertain footballers in the form of the two previous goalkeepers he has guarded, as well as two teenage right back's who, despite an unbounded amount of potential, could both be described as raw.
Matip now has the blanket trio of Virgil van Dijk, Alison Becker and James Milner around him to use as his base for competence when going about his work as a Liverpool defender.
During a cameo pre-Christmas, Matip earned some credible appreciation for his performances up until he was injured in the dying moments against Napoli at Anfield.
A return to the side has coincided with Liverpool falling back onto the ropes with draws in both the Leicester City and West Ham United fixtures.
Even the most hardened of critics could not lay any of the blame at Matip's door for those results, and both the individual and team were markedly better in the performance against Bournemouth last weekend.
With news that Lovren is yet to return to training and Gomez still recovering from surgery, the prospect of Matip's run in the team extending has increased significantly, and work in both training and in game is needed if he is to transition into the type of consistent performer the club now crave.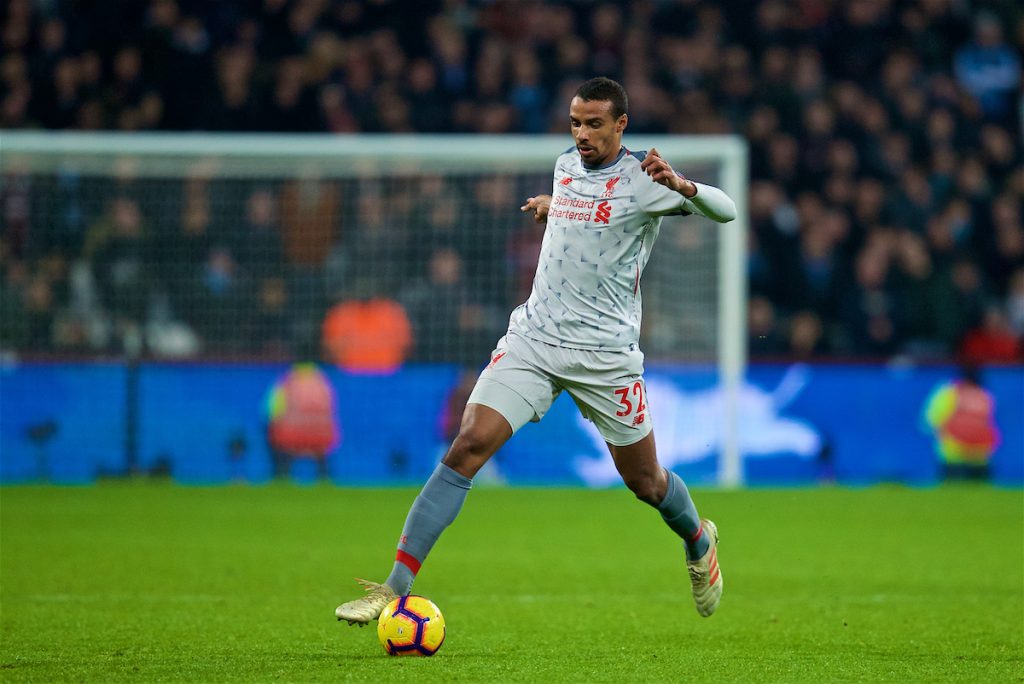 Another option mooted has been to revert Fabinho to centre back, as he did so seamlessly against Brighton in January.
This could be detrimental, as the Brazilian has come to the fore as the ball-carrying and possession-turning force that was hoped he could be when signed in the summer.
Fabinho was described in an interview with Goal.com's Neil Jones as a "lighthouse" by assistant manager Pepijn Lijnders.
That type of midfield beacon will be pivotal in the run of fixtures coming up, and another midfielder sacrificed to the back four may just prove to be too much of an imbalance to the formula created by the manager and his team.
The simple truth remains that, in this moment, Liverpool needs Joel Matip just as much as he needs Liverpool.
For most of these lads it won't get any better than this. The party is still in our house, bring a mate, show him that picture on the wall that crowns the moment when life truly couldn't get any better for any of us.
Hopefully, in the case of Matip, he can look at his own portrait safe in the knowledge that he deserved to be there, and that he truly was a part of it.
"I spoke to Pep Lijnders last week, he said that Fabinho is one of the main reasons for the change to a 4-2-3-1.

"He's becoming an elite midfielder." 👏@neiljonesgoal on this week's FREE Anfield Wrap show…

🗣 You can listen in full here 👉 https://t.co/7zklehPJGX pic.twitter.com/7HXzd3TivS

— The Anfield Wrap (@TheAnfieldWrap) February 12, 2019
Recent Posts:
[rpfc_recent_posts_from_category meta="true"]
Pics: David Rawcliffe-Propaganda Photo
Like The Anfield Wrap on Facebook