WHAT did it feel like?
What was it?
How did it feel? It felt like two dropped. It felt increasingly frustrating. It felt like bad subs. It felt like Ferguson at Anfield. Where we are United and they are us.
What it was? The point that puts us top. Four points from United over the season. A solid rearguard performance at a tough place to go.
What it feels like is what it is. What it is will become what it feels like. All draws are defined by what happens next. What happens next?
Liverpool went to Old Trafford and stood up and were counted. The back eight, anyway. Alisson makes a phenomenal stop after a Lukaku through ball. Milner battles. Andy Robertson lives through a broken finger and produces.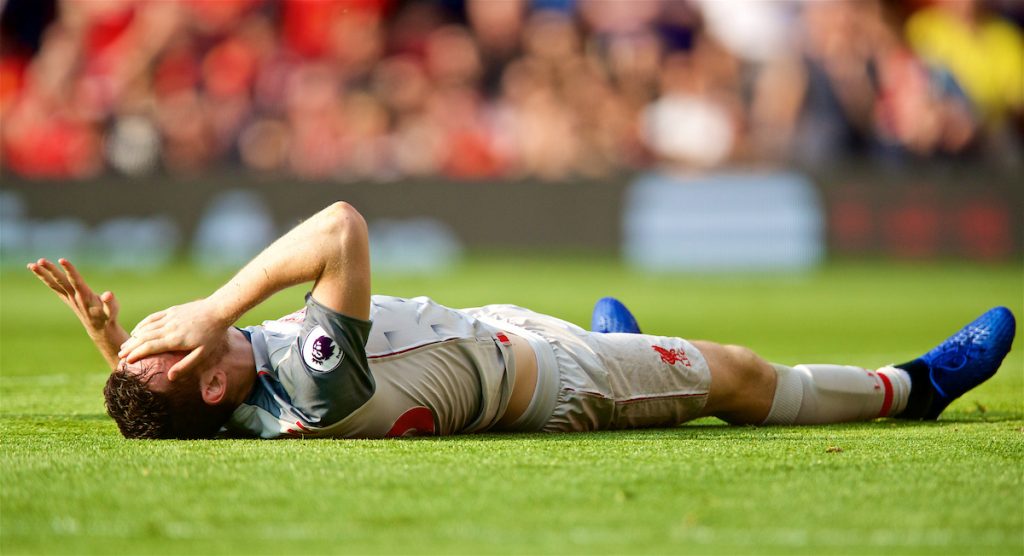 Liverpool's centre backs impress. Joel Matip breaks forward well and while he is poor in the passage of play that leads to Lukaku's cunning he still performs well across the 90. It must be odd being Virgil van Dijk, entire game plans based around the idea of avoiding allowing you near the game. Play away from him rather than around him. Don't go near him.
The front three, whatever constituted them, showed a lack of quality, thought and touch. This needs arresting and it needs arresting fast. They would have a fair point if they wanted the ball faster, perhaps. But they had that at times and still struggled to be as impressive as you would hope.
The point of being Ferguson is hanging in for that moment of quality or luck. They lacked both.
The game was a maelstrom, United's supporters up for the scale of the task, and for what would be produced, and the nature of the game added to that. The injuries added to it — how much we felt we needed something and how much they felt they had a side to get behind. They wanted to believe and United encouraged that; a good side but one that needed to be clung to and encouraged.
There is something around wondering over every change. Sturridge ahead of Shaqiri, Origi or Keita. Then Henderson off at the moment he began to run the game. Then Salah for Origi. But this is the luxury of it not being your job.
He has to sort his out as he goes and he backs Daniel Sturridge. He has the experience of Shaqiri and also Wijnaldum's season. He lastly backs Origi after Salah being poor. He gets all that.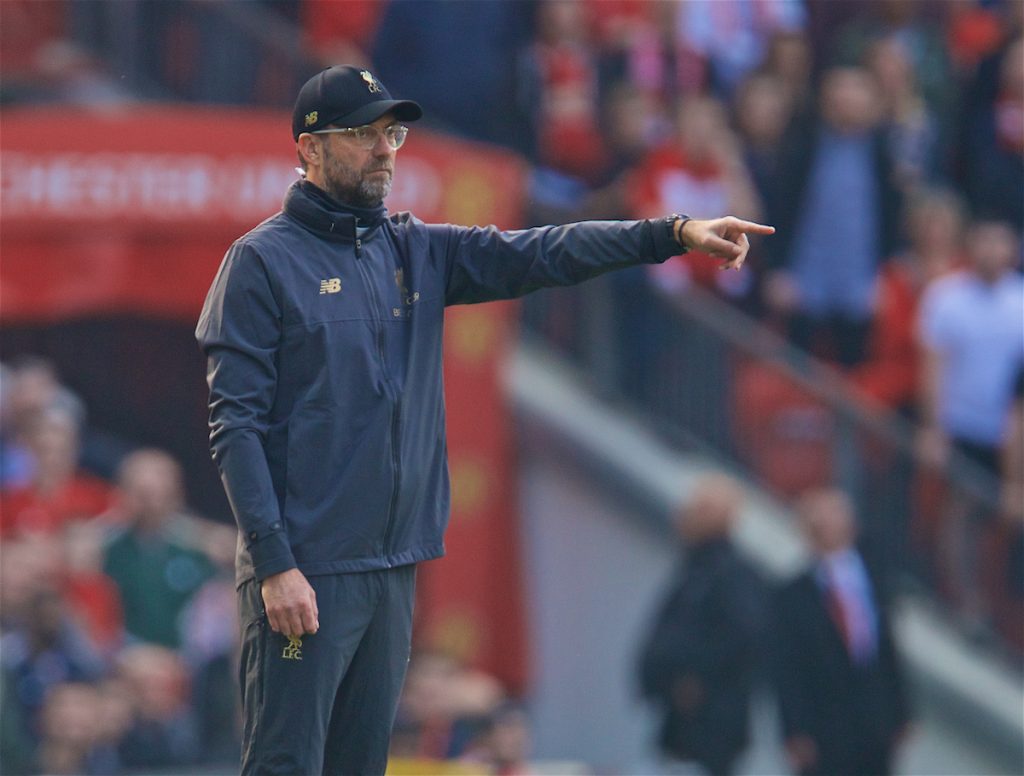 United defended well throughout, showed that they are good lads, Victor Lindelof deserves his full name. They showed. They get to. They are the fourth best side in the country.
Prior to the game I had hoped and thought Liverpool would go three clear. Anything for three clear. Give a kidney for three clear. I didn't care for the statement, I wanted the points. In 2001-2, in 2008-9, in 2013-14, I saw Liverpool make statement wins, put points on the board, produce. I saw no league titles.
Massive statements are bullshit; points on the board are reality. The only reality that matters right now is one point clear; 11 to go. I wanted more today but then I would have taken this in August, in November, on January 3. Liverpool can see this whole thing out from here. This is liberating. But there are a million miles to go.
Twenty-seven down. Eleven to go. We are in the box seat.
Attacking better isn't asking the world. Liverpool need to be better. If they are, they will be the best.
— The Anfield Wrap (@TheAnfieldWrap) February 24, 2019
Recent Posts:
[rpfc_recent_posts_from_category meta="true"]
Pics: David Rawcliffe-Propaganda Photo
Like The Anfield Wrap on Facebook