LIVERPOOL defender Nathaniel Clyne has had a very good week.
The defenders emergence as an indispensable missing link following draws against Leicester City and West Ham United has coincided with levels of sheer panic being displayed by some supporters.
Meanwhile, Bournemouth defender Nathaniel Clyne spent the weekend as part of his team's 2-0 defeat to relegation-threatened Cardiff, where he was described as "ambling" and "average" in one match report from the Welsh capital.
The decision to let Clyne leave in January has been identified as one of the key factors in Liverpool's recent, and very slight dip, in form.
The current twilight zone that is football in 2019 means that two draws in February is now perceived by many as a cataclysmic collapse to a season, and the inquest into such a downturn must immediately be undertaken.
Along with a bout of god knows what in Dubai and the ever tiresome quandaries around character, the lingering player recruitment and retention question pervades and has been given fresh impetus this window.
The argument around Clyne has been ramped up due to the kismet fate of injury and illness to Trent Alexander-Arnold and James Milner, as well as the setback handed to Joe Gomez in the form of ankle surgery.
Clyne is an interesting case in point; a player who spent the majority of 2017-18 with a back injury and returned to find a football team which had evolved in his absence.
He came into the fold against Everton at Goodison Park last April but was not able to make a dent on the sides run in, which ended in a Champions League final that Trent was arguably man of the match in.
Pre season saw Clyne look both half a second and yard off what is required to now play full back in a Jürgen Klopp team.
An unflattering outing in the League Cup defeat to Chelsea and an adrenaline-fuelled, gallant performance against Manchester United in December were the only bits of first-team action Clyne saw prior to him moving to the south coast.
Clyne looked like a player who knew the position, arguably the hardest position to play in this side, was beyond what he could now maybe offer.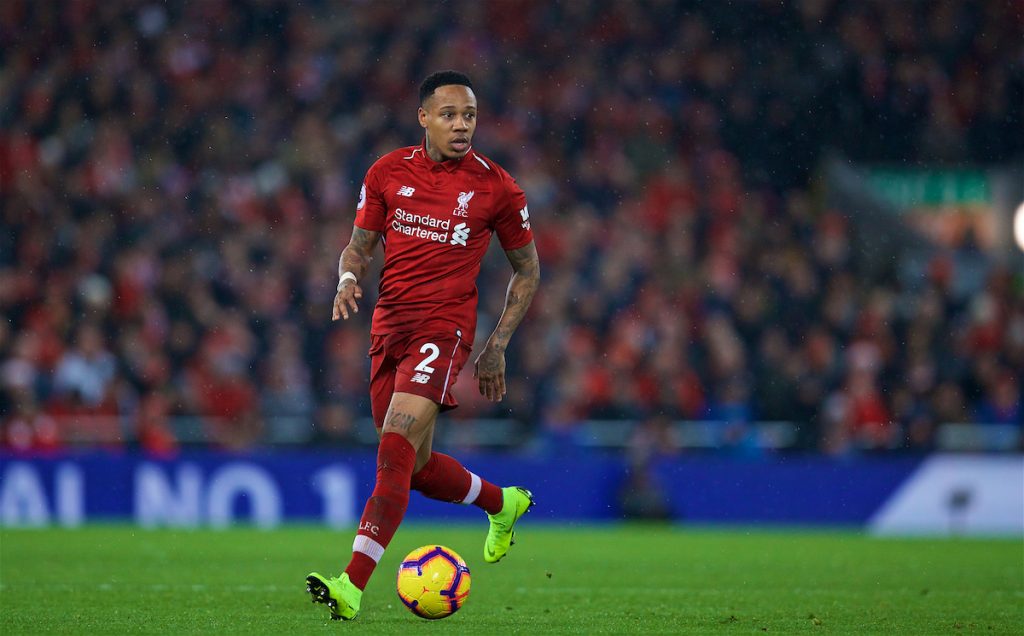 The ability of the likes of Trent, Andy Robertson and even Milner to fulfil the requirements of an outlet in the defensive, middle and attacking third of the pitch and provide quality from all areas is often overlooked, and is not something many can achieve in both a technical and physical sense.
Clyne may have provided reassurance to some, but his often overlooked lack of impact in the final third, even during his best spell at Liverpool, would simply not be excused in the manner it once was.
A question as to whether Clyne would be the best option currently if he had stayed remains up for debate.
Yet, if Andy Robertson was to now suffer some form of setback, the reservation and objection to Alberto Moreno, Liverpool's second-choice left back, would be palpable.
The discussion would stretch far and wide about whether another current and more regular and reliable member of the first team could step in and fill the void, rather than faith that Moreno could come in as an understudy and deliver.
This isn't about whether Clyne is better than Moreno or vice versa. It is simply to emphasise that every player is different in every type of characteristic he possesses. There was clearly reservation around Clyne, hence the decision to let him go.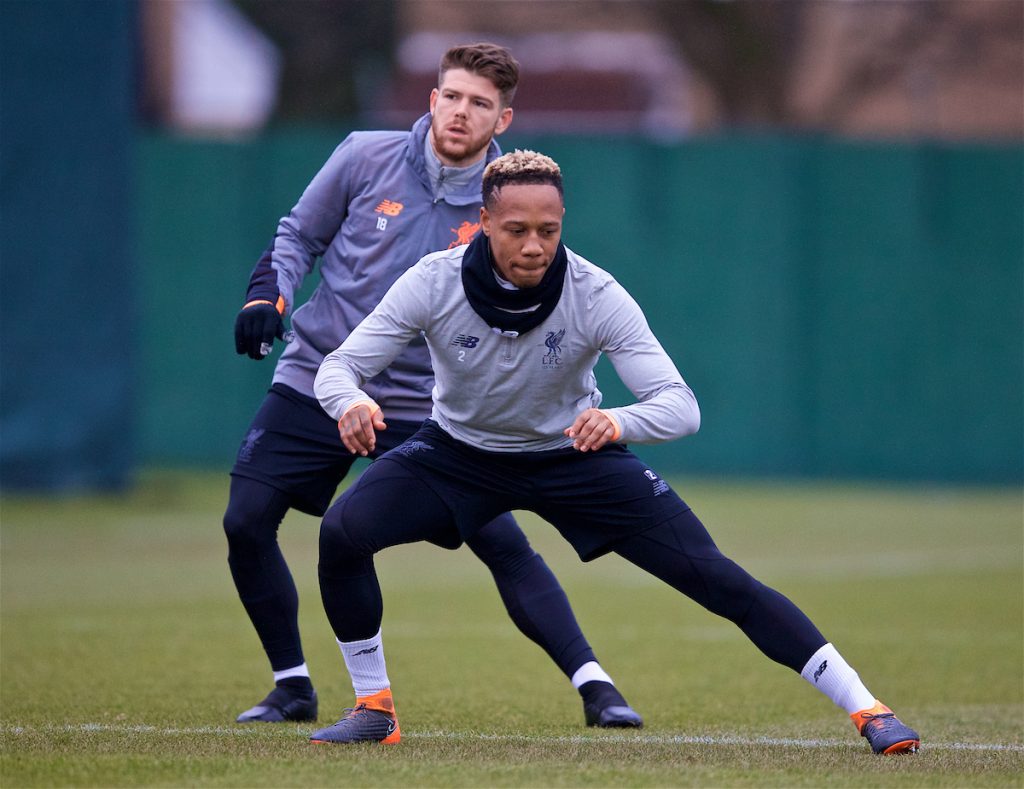 The argument that Clyne's departure has weakened the midfield is valid. Yet the midfield quartet chosen against Leicester of Gini Wijnaldum, Naby Keita and Xherdan Shaqiri with Fabinho on the bench did not raise many eyebrows.
Milner was trusted against the likes of Wolves and Bournemouth away, while Clyne was still at the club, and was very likely to get the nod at West Ham regardless if Clyne was available. If Clyne had started with what would likely be no real match fitness, there would be no guarantee of another United, adrenaline-fuelled outing, especially against the hugely intelligent Felipe Anderson.
It was the opinion of many that the lack of regular minutes given to the likes of Adam Lallana and Joel Matip may have hindered the rhythm of the team on Monday.
The question about when these players get their games and get to feel a part of this team, of their own occupation and sense of purpose, remains one nobody can answer without a counter argument of equal measure.
What we know about Klopp is that if he sees a player who displays the will and desire to be part of what the club is trying to achieve he will act in faith and fairness and have that player's wellbeing at heart, in line with the ambitions of his team.
This brings me back to a player like Clyne. One thing that has been overlooked about his transfer is that the player asked to leave, despite knowing he was possibly only one injury away from getting his chance at a prolonged run of games in a team with aspirations of monumental success and legacy in Liverpool.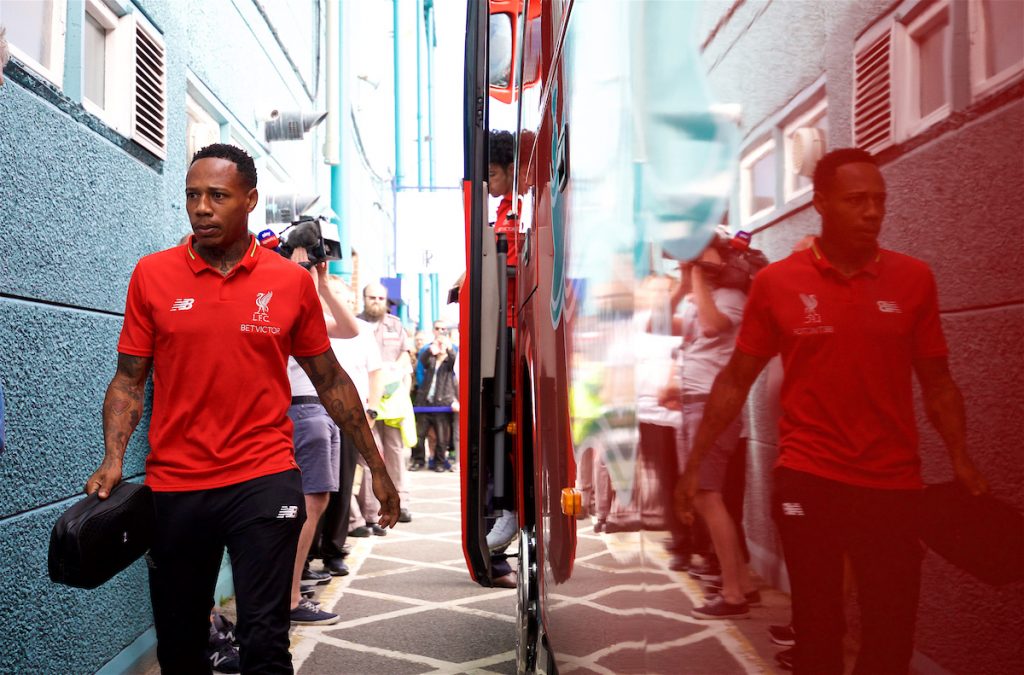 Yet he chose to abandon that and take up half a season of football with a team whose biggest aim is to finish seventh.
If Liverpool had denied Clyne of his desires, the unified and positive environment built at Melwood could have been seriously affected, which may have had more of an impact than keeping him around as a number.
The manager and players need to be invested in the remainder of this season, they need to look each other in the eye and know they're all about the business of fighting with every sinew for this league title. They don't need to look into the eyes of someone who would rather be at Bournemouth.
The reason Liverpool have dropped points in the last two games does not have any bearing on someone like Nathaniel Clyne.
Looking for solace in this will only waste an energy much better served in backing the lads we have.
"These are the same players that we were bouncing out of Everton loving."

"They've dropped four points in two games in a season where they've dropped thirteen! They need us now more than ever." 👊

🗣@pfitz98 from @SpionKop1906 spoke on our Weekender show 👏 pic.twitter.com/q670tha9yH

— The Anfield Wrap (@TheAnfieldWrap) February 7, 2019
Recent Posts:
[rpfc_recent_posts_from_category meta="true"]
Pics: David Rawcliffe-Propaganda Photo
Like The Anfield Wrap on Facebook