I READ an article yesterday which cited this week, the first full working week after the Christmas period, is the one we often find the most physically and emotionally draining of the whole new year.
Often seeped in the guilt and lethargy of overindulgence and the demilitarisation of our otherwise perennial body clocks, we return to our routine often wondering why our normal now feels like such a processional slog.
This week, Wednesday was my personal low ebb. The day hit me with so many varying requirements and problems I could have done without.
Yet it was the start of the day which put me on the wrong path.
Some mornings I listen to a local talk radio station for an hour or two. On Wednesday's the listener has the pleasure of a certain former Liverpool player, who it is fair to say enjoys a cathartic release of anything negative he can find about even this current Liverpool side.
Following Monday night's defeat to Wolves, the ex player was asked about the team selection at Molineux and wasted no time in letting go of what he had clearly pent up for a couple of days.
Apparently, Liverpool were a disgrace. The manager was a disgrace, the stand-in players were a disgrace and the dismissive treatment of such a competition as the FA Cup was, you guessed it, a disgrace.
His opinions were echoed in certain sections of national media and I do share one of them, being this Liverpool team needs to win a trophy; these fans need Liverpool to win a trophy and everybody who is invested in this needs to be reminded that a big shiny pot in May is what we're in this for a lot of the time.
Yet the general gist of his draining lamentation, which I essentially viewed to be ill-considered wham, left the taste of my morning coffee slightly soured and my day became progressively worse from there.
My biggest gripe with this ex pro's opinion and others like him is that, as with so many other things related to supporting Liverpool, you cannot have it both ways.
For example, Liverpool could not have played either Andy Robertson or Virgil van Dijk on Monday, given when the FA Cup third round fell. That was predetermined before the hectic Christmas period began, in all likelihood.
There is a further discussion around players being promised the tie in the case of Simon Mignolet.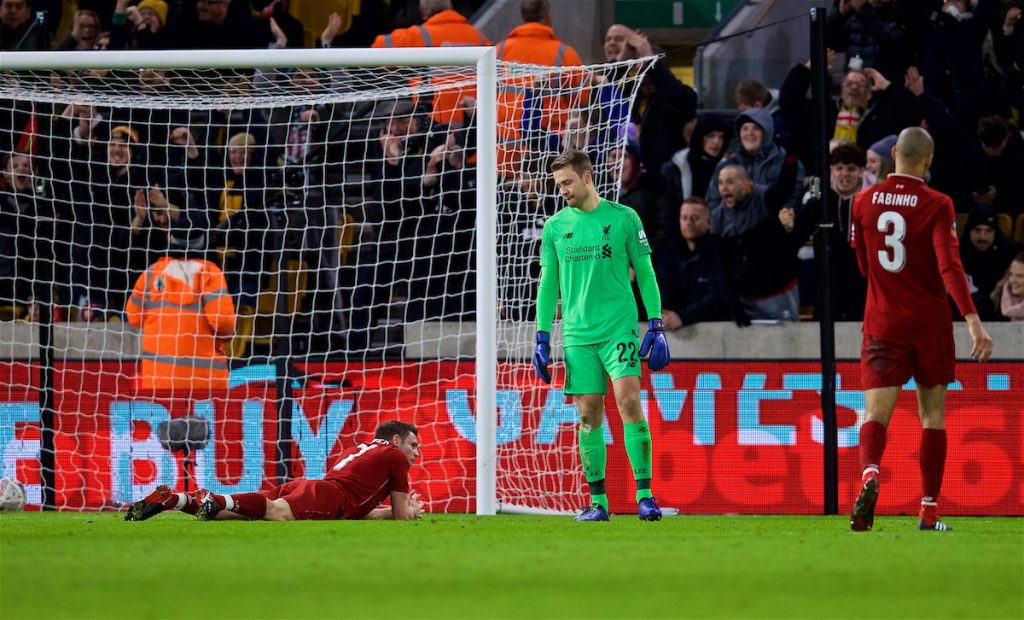 The point of when certain players get a chance to impress if not in the early stages of the cup, when fatigue and injury risk is high in the likes of van Dijk and Robertson, holds substantial currency.
That aside, there is a wider point to be made. A major factor in Liverpool's success so far this season has been the physical conditioning of the players.
Jürgen Klopp and his staff have been unwavering in their ambition to promote the highest physical performance from their elite athletes, honing them to compete at their maximum at the top of the Premier League across a nine-month season.
This has so far been seen in sporadic moments over the manager's tenure. The tailoring of fitness toward the Christmas period and subsequent point increases over the past three years is one example.
Last season, the start of the campaign saw heavy rotation up to the new year, yet this came at the cost of some frustrating dropped points leaving The Reds too far off the pace with only Europe to realistically aspire to.
This season, Liverpool have started in what many viewed as a lower gear, yet remained unbeaten without the fallacy of ever "clicking" until they got to December.
Klopp has continued to make amendments to his staff structure throughout the entirety of his reign in a bid to ensure Liverpool's sports-science department is the best in the country, and possibly even in Europe.
The recent recruitment of Manchester City's head physio Lee Nobes was seen as a particularly major coup for the club.
In a 2016 article by Rory Smith in The New York Times, Klopp was effusive in his praise for the ongoing work around the conditioning of his players, stating: "We are not even halfway yet, but we are going in the right way. We can make this the best nutrition department in the world. I am not proud of much, but I am very proud of this."
While Liverpool have continued to strive for peak physical capability, it has also been hoped our rivals may yet suffer with the lack of a summer break, absences and fatigue as the season progresses.
Tottenham will have to cope with the loss of the influential Son Heung-min for a number of weeks to the Asia Cup.
Yet more concerning is the lack of rotation and squad depth from a squad which has arguably suffered the most from players going deep into the World Cup.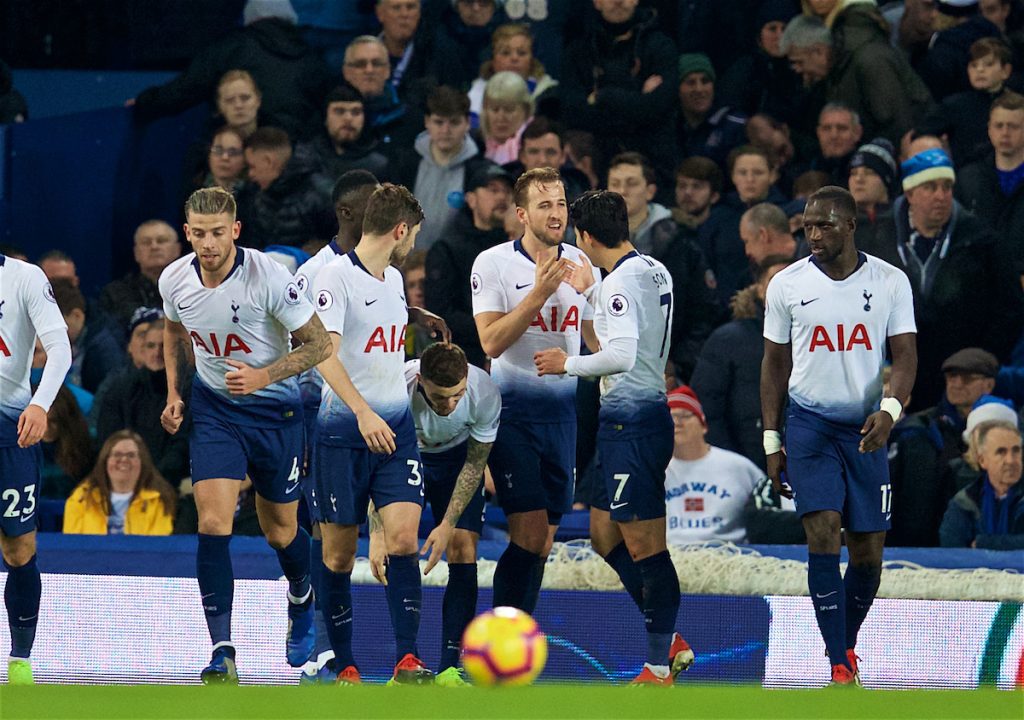 Influential captain Harry Kane has clocked up 1,797 minutes of league football already, the most of all the current top three's forwards.
With Spurs still competing on all four fronts and the loss of Son imminent, any chance of a rest for Kane seems unlikely in the near future.
In the case of City, December showed clear evidence of them struggling to generate the same momentum in second halves.
This was obviously not the case against Liverpool where they maintained a high level of energy and determination in that fixture.
Yet their defeats to Chelsea, Crystal Palace and Leicester all had similar traits of a drop off after the interval.
City have also suffered more injuries than they would like, a lot of which have come in the form of the same soft tissue types Klopp was criticised for by social media fitness gurus during his early tenure.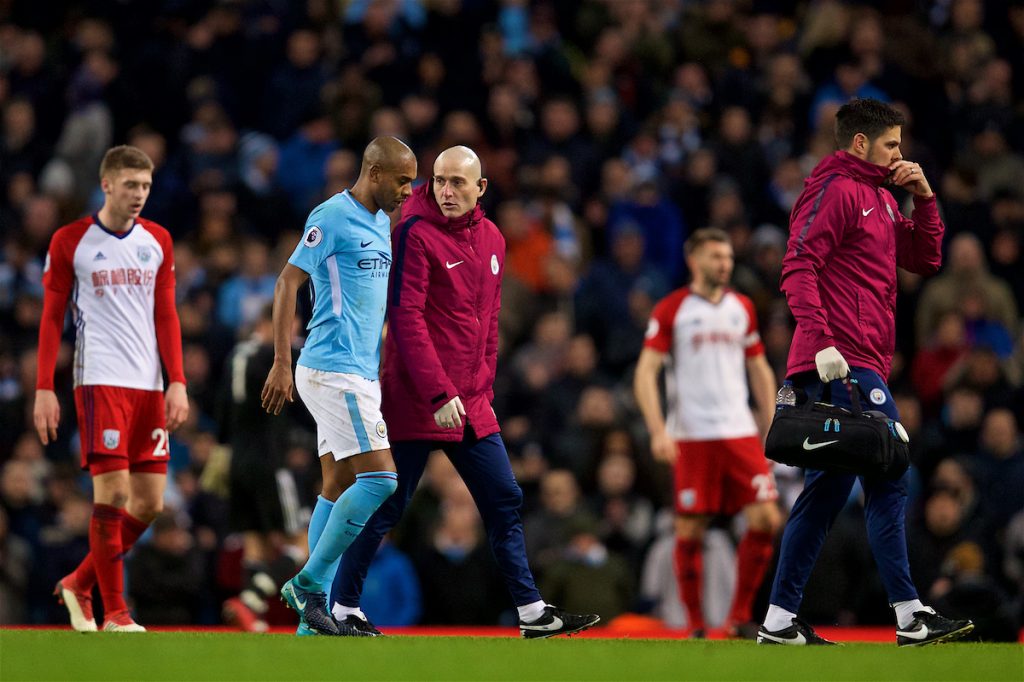 However, with Liverpool's front three having played 337 league minutes more (4,947) than all four of City's forwards combined (4,610), The Reds will have to be at their physical best both on and off the pitch to maintain the standards set so far.
Liverpool now have to prepare their players for a less intense period in terms of physical demand, however the stakes remain unbelievably high in terms of what can be achieved from now until May.
This could well be a title which is decided on one team's physical conditioning as well as any technical ability and mental resolve they may collectively possess. It is often the wider picture as well as the smaller details which are overlooked when the inquest into any defeat begins.
Liverpool's aspirations for this season remain astronomical compared to most others we have endured and enjoyed in recent years. That should be considered by everyone, none more so than an ex custodian of the club who takes the air every week to tell everyone how things were different in his day.
The new year has started with a bit of a hangover, yet our longest week is now at its Friday apex and tomorrow The Reds get the chance to return to the only thing they've known for the majority of the last calendar year, winning games of football.
Only that will do from here on in.
"We've played 14 games against teams outside the top six this season, we've won all 14… let's just go and beat Brighton." ✊

🗣 Subscribe for all of our buildup and reaction to Liverpool's trip to the AMEX stadium 👉 https://t.co/lmNtBz4ADz pic.twitter.com/8ue3OA6nYL

— The Anfield Wrap (@TheAnfieldWrap) January 11, 2019
Recent Posts:
[rpfc_recent_posts_from_category meta="true"]
Pics: David Rawcliffe-Propaganda Photo
Like The Anfield Wrap on Facebook