RIO Ferdinand is a strange one, isn't he?
After repeatedly having his arse handed to him on a plate for ill-advised, and frankly wrong-headed, comments about Newcastle United last week, you would think he might want to keep his head down for a little bit.
As I wrote last week in this piece for The Fans Agency, we're in a football media climate now where feedback is instant and any mistakes in your takes on the game will immediately be highlighted. That was certainly the case when Ferdinand tried to suggest that, actually, Mike Ashley was sound after all. And, in fact, it turns out he's done a great job at St James' Park.
Turns out though, that the former Manchester United defender hadn't had quite enough of internet pile ons for one month and fancied a bit more. So this time, his sincere and serious take was on the record-breaking Liverpool defence – one that lined up on Saturday with a third-choice centre half just back from injury, alongside a midfielder playing right back.
After The Reds had dominated the match by every statistical count – and poured character by the bucketload into a heart-stopping afternoon at Anfield (and enjoyed a bit of luck along the way, if we're all honest) – Ferdinand delivered his hot take on what it all meant in the BT Sport studios.
"When you're winning 4-3, 3-2, conceding goals from set pieces, sloppy goals, you then start to think – it creeps in – 'we're going to get caught soon'."
Er, does it? And maybe it does. But Liverpool haven't been doing that, have they? So where did this "analysis" come from other than from a mind of a man desperate to find a problem? Was it a controversial take for the sake of making a controversial take? An engineered argument? Whatever it was, it didn't appear to be rooted in fact.
Premier League goals conceded this season:

✅ Liverpool 13
❌ Manchester City 17
❌ Chelsea 19
❌ Tottenham 23

Well in, Rio 👏pic.twitter.com/LfOtOPeGF7

— The Anfield Wrap (@TheAnfieldWrap) January 21, 2019
Previous to Saturday's win over Palace, The Reds had been to Brighton and won 1-0 – a clean sheet that cemented Alisson Becker's place in the league as the keeper with the most clean sheets. The Brazilian is currently on 13 shut outs – three ahead of Chelsea's Kepa and Manchester City's Ederson.
The other side of the successive 2-1 defeats to Manchester City and Wolves in the FA Cup – the latter with a team showing nine changes – Liverpool's last 10 in the Premier League showed a record of won nine and drawn one; the draw coming in November's trip to Arsenal.
In that time, The Reds scored 27 and conceded four, while Liverpool's record against teams outside the top six this season reads played 16, won 16.
Presenter Jake Humphrey, perhaps sensing Ferdinand's take was likely to go down as well as a curry-heavy fart in a two-man tent, pointed out the old adage that if you play badly and win it's said to be the mark of champions.
But Ferdinand kept on digging. "Playing badly and winning but not conceding three goals is a different story – and at home – that's the difference," he added.
The 4-3 win over Roy Hodgson's side, which a month ago had defeated Manchester City on their travels, meant Liverpool's unbeaten league run at Anfield stretched to 32 games.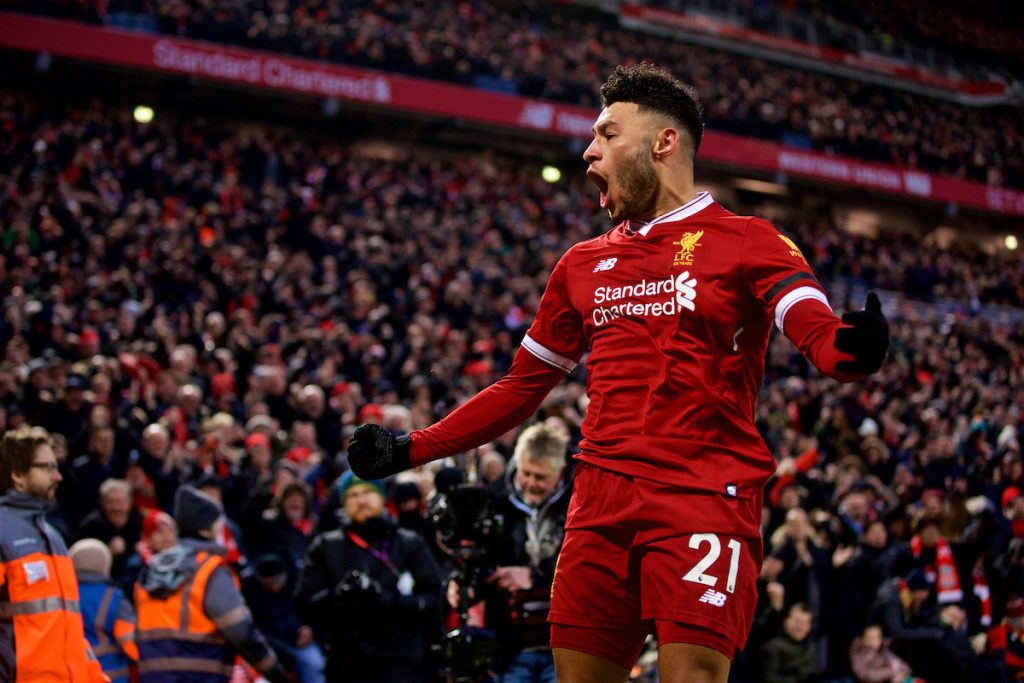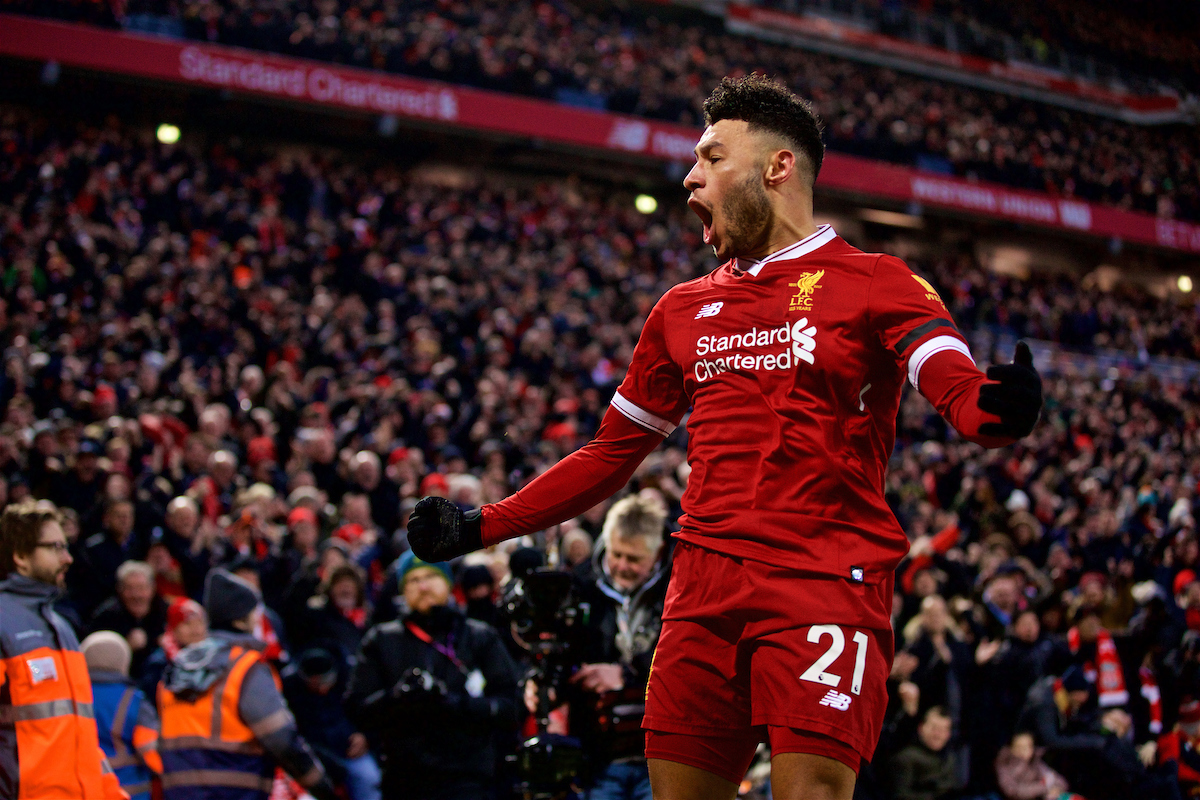 In fact, the previous defeat was to a Christian Benteke-inspired Palace… In April 2017. And conceding three goals? It was the first time Liverpool had conceded three in a league match since victory over Manchester City by the same scoreline a year ago.
Are we really to believe that merely conceding a hat trick of goals in one game leads to a shattering of a collective confidence built over a period stretching back over a calendar year?
For the ghosts of Liverpool's recent past, maybe Ferdinand's comments wouldn't have jolted quite so much. Yet that was then and this is now. And now is very different.
If Simon Mignolet was in goal, if Mamadou Sakho was in defence, if Aly Cissokho was at full back, then maybe. But this Liverpool has proved its mettle over a prolonged period of time. It surely then deserves a little more respect than a suggestion on national TV that the title challenge has been built on a base of blancmange.
Virgil van Dijk, by common consensus, has been among – if not the ­– standout defender in the league this season. And, as Dan Kennett highlighted on Twitter, the big Dutchman has played a season's worth of games for Liverpool in the Premier League now.
Of those 38 matches, The Reds have won 27, drawn seven and lost just four, scoring 84, conceding 23, keeping 21 clean sheets, racking up a goal difference of plus 61 and tallying 88 points.
Despite conceding 3 today, #LFC have only conceded 23 in the last 38 league games.
Today also marked a full season of VVD in the EPL: W27 D7 L4 F84 A23, 88 points, 21 clean sheets, +61 Goal Diff

— Dan Kennett (@DanKennett) 19 January 2019
Alongside van Dijk, when fit, Joe Gomez has established himself as the first-choice centre half. And Ferdinand knows all about his quality, saying not too long back: "I rate him so highly… He's on the march to becoming England's best defender."
The dopiness of Ferdinand's faux pas goes further too. The eagle eyed at Anfield will have spotted that, as van Dijk headed for the dressing rooms on Saturday at full time, he was not a happy man. Liverpool might have clocked up a victory, three points, and further cemented the position of top spot at Anfield after a challenging match, but he was not happy about being part of a defence that had shipped three goals.
This is neither a mentally fragile group nor one that looks to be taking its position for granted. That was further evidenced by lots of mini rows on Saturday – Jordan Henderson at one point ran some distance to tell Joel Matip where he should be on a corner for example.
Throw in the commitment epitomised by Andy Robertson to recover a ball that looked for all the world like it was gone for a throw in, and ultimately led to Sadio Mane's goal, and there looks to be very little to worry about as the number of league games to contest ticks down to 15.
Maybe Ferdinand hasn't watched Liverpool enough. Maybe he's swayed by the bias of his club history. Maybe his opinion was fed by the soft underbellies of Liverpools previous or maybe, like plenty of others it seems, his piss is reaching boiling point as the prospect of number 19 heading for Merseyside becomes ever more likely.
Whatever. Having conceded just 10 goals in 22 Premier League matches, and with the league's top scorer at the other end of the pitch, Liverpool look far, far away from a side that is looking down and saying "we're going to get caught soon".
Instead, they are a side that says "we can beat anyone, anywhere – and we'll never stop trying even when it isn't our day".
The Reds are odds on for the title for a reason. And it's not because Rio Ferdinand has spotted something nobody else can see.
"The champions elect did the business." ✊

🗣 Subscribe and listen to our immediate post-match reaction show after Liverpool's 4-3 over Crystal Palace 👉 https://t.co/XZAK9veWt7 pic.twitter.com/A4DyZMKVfd

— The Anfield Wrap (@TheAnfieldWrap) 19 January 2019
Recent Posts:
[rpfc_recent_posts_from_category meta="true"]
Pics: David Rawcliffe-Propaganda Photo
Like The Anfield Wrap on Facebook