GETTING beat hurts. It is rubbish. Hold that close, Reds. Remember that pain.
Four clear. Seventeen games to go. Arsenal and City completed. You'd have taken it at the moment when Virgil van Dijk slices the ball towards Jordan Pickford's goal, by god you'd have taken it. But.
But.
This was the only worry for tonight. The only worry was feeling a tiny bit "what if". Feeling regretful. What if we could have forced the issue a tiny bit more? What if Sadio Mane's goal hits the inside of the post and goes in? What if Leroy Sane's comes back out?
There is a reality dawning in these games that they are very 2005-2010. Fine margins, mistakes, pass the parcel football. You have five minutes, we have five minutes. No one playing frightening football but all the football is frightening.
All the football was neutral. There were classically good performances in these games, Vincent Kompany and Fernandinho arguably both shading it over Virgil van Dijk and Jordan Henderson, each pair the two who most stood up to be counted for each side. Neither James Milner nor David Silva could get to grips with the game, both were removed. Attackers were hunting for scraps, for moments. The referee bottled big decisions but they loved a bit of that in 2008 as well.
Basically this: the two best teams in the country knocked lumps out of each other at the end of Christmas. One won. It happens. But.
But.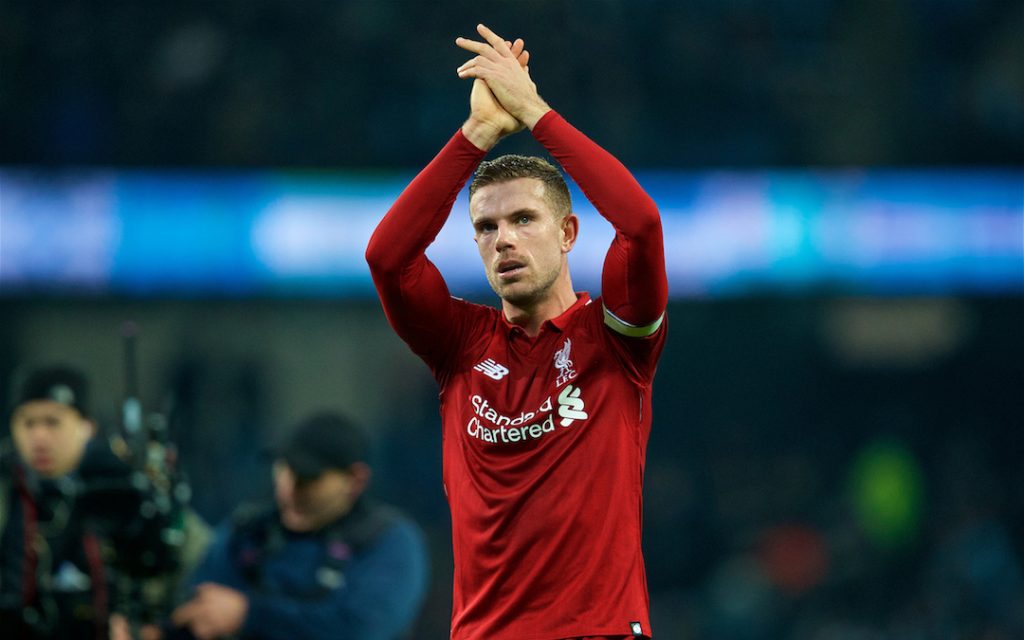 The game ebbed either way soundtracked at times by their frankly just plain weird bastardisation of the Allez, Allez, Allez song which is oddly about us beating them. Never has a crowd deserved a football team less.
Throughout it all Trent Alexander-Arnold battled with Sane, Sane probably getting the points decision without even counting the knockout blow of his finish. Arnold and Dejan Lovren came under real pressure and just wilted, were just found wanting today. It happens.
For the latter it may perhaps have happened a little too much but we get nowhere forgetting these are the lads who brought us to the moment they could have gone 10 points clear. Nowhere forgetting the brilliance of their collective start. Nowhere forgetting they terrified Manchester City and made City play, if not the game of their lives, certainly as though their lives depended on it.
Fabinho made a difference and can be thought unlucky not to start. He and Henderson look to perhaps be a pair to bring it home.
The grass was long. The goalmouths scruffy, the game both brilliant and scruffy. Manchester City kept the grass long for Liverpool. They played a back four, a proper back four for Liverpool, they made it scruffy against Liverpool, they fought for everything against Liverpool and they got their win. Their win to be four behind Liverpool. But.
But.
It is not Liverpool's job this season to contextualise how good Manchester City actually are. It was their job tonight to find a way and they didn't quite find it, for all their effort, belief and momentary brilliance from many. It was their job to put five-minute spells together into more, their job to capitalise on a City side swaying before their eyes.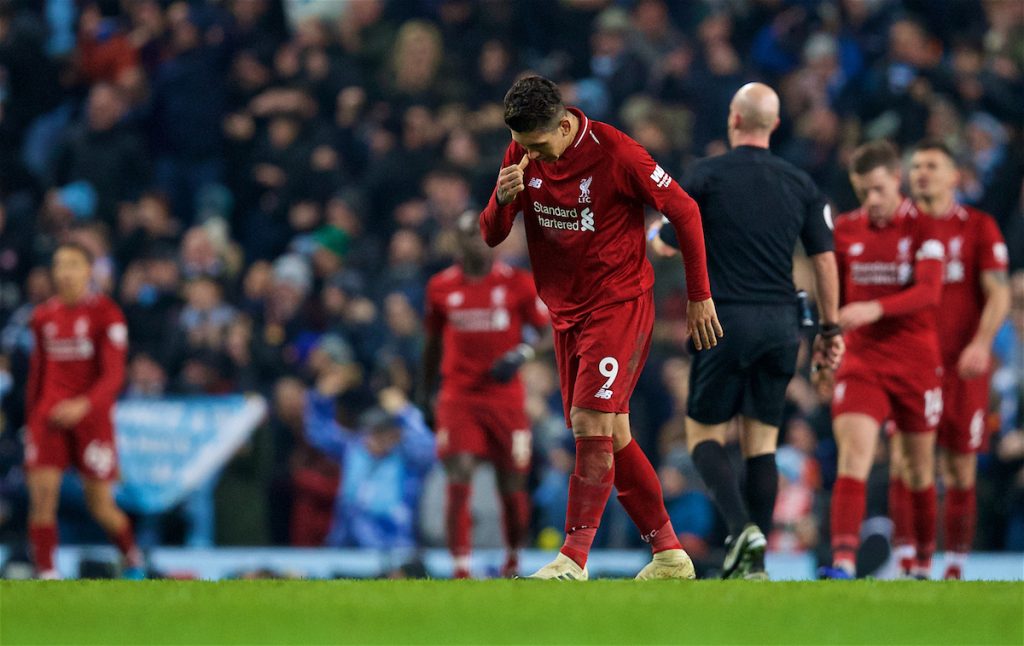 Liverpool's job is clear: 17 more hurdles to be taken and a lead to build back up. We know they can do it; they've done it already. We know how good they can be. They have been that good. Tonight hurts, Manchester City could take 51 from the remaining 51, Manchester City will take some beating. But.
But.
Forget "what ifs". Stuff your regrets. Put them in the bin. Forget the frustrations. Remember the pain, but remember the table. Look to the table, look to fact that today is New Year's Eve, tomorrow New Year's Day in a footballing sense and we are top, and top with a cushion.
They are our lads, our lads for record-breaking starts and frustrating defeats, for better or worse. These are the boys who will do this for us, who have done it for us.
Forget the "what ifs", go with what is.
Liverpool top of the league. Twenty-one down. Seventeen to go. No one better than us.
They'll do for me. Je ne regrette rien. Because we are alive.
#TAWPlayer
🔊 Manchester City 2 Liverpool 1: The Post Match Show@Knox_Harrington @RobGutmann @PaulSenior1 https://t.co/A8Gs9UOJgI

— The Anfield Wrap (@TheAnfieldWrap) January 3, 2019
Recent Posts:
[rpfc_recent_posts_from_category meta="true"]
Pics: David Rawcliffe-Propaganda Photo
Like The Anfield Wrap on Facebook