AMONG the favourite go-tos for the football "banter" tribe is the idea of a club's fanbase – often running into many millions worldwide – being "deluded".
It's a barb often aimed at Liverpool supporters. You've heard it, you've seen it, you know it. Central to the peddling of the Liverpool "delusion" is our fans hoping and believing that the club can finally win a title after almost three decades of heartache.
Quite what is so wrong with that in the first place is never truly explained, but it has manifested itself in the idea that – for 29 years – we have all wandered around the city every August proclaiming "this is our year". Later in the year, so it goes, that becomes "next year will be our year".
The idea has grown legs to such an extent that if you type the phrase "this is our year" into Google it offers to autofill "Liverpool" at the end of it, while Manchester market traders have in the past flogged T-shirts featuring a Liverpool Del Boy and a Scouse Rodney and "this time next year we'll be league champions" plastered across the front.
The ribbing from Mancs is one thing; we definitely didn't keep schtum while winning 11 titles during Manchester United's 26-year title drought, and what goes around comes around. But a wider set of football supporters pointing in and mocking as though they are somehow different or better because they don't back their side to win things? Nah.
What's interesting now is the mocking and the memes are very evidently on hold. Liverpool supporters (rightly, by the way) may have been guilty of getting carried away during title challenges past, and that fed the "delusion" fire. This time? With 15 games to go in the league schedule it feels very different.
Wednesday's game versus Leicester City at Anfield will be Liverpool's 10th Premier League match as the side starting top of the table – more than any other season since 22 clubs broke away from the Football League to form the competition in 1992. The previous Premier League best was the 1996-97 season when The Reds clocked up nine games as leaders.
Leicester – despite sitting ninth in the table, and with the sixth best record away from home in the top flight – are at odds as wide as 14-1 to claim victory midweek.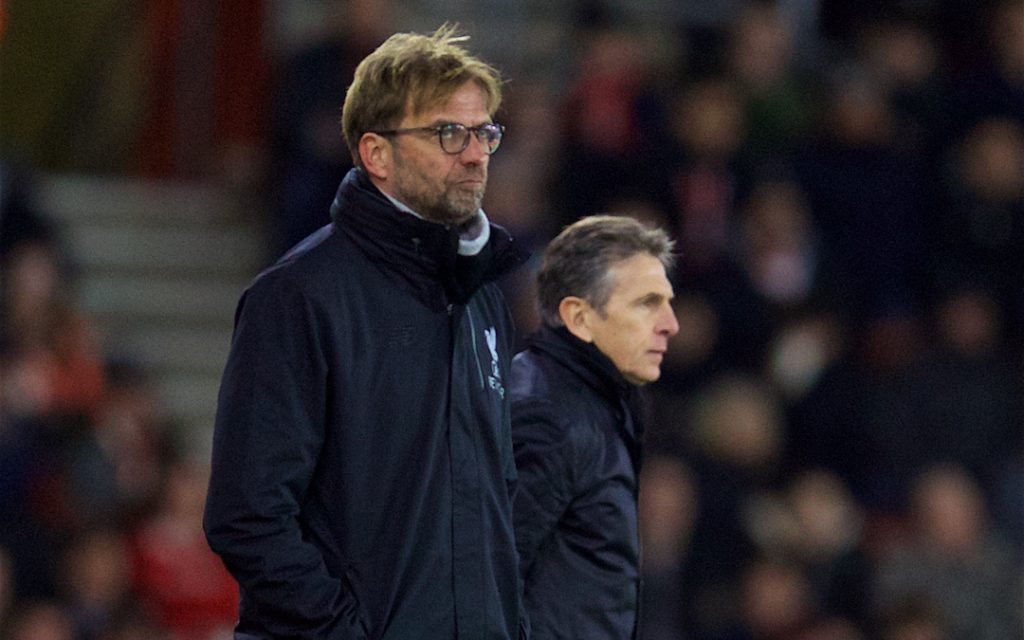 Meanwhile, Liverpool – despite Manchester City winning seven out of seven in all competitions in recent weeks – remain odds on to lift the title, and third-placed Tottenham Hotspur have drifted to 100-1.
The point in all of this? It's clearly not just us that think "this is our year" this time.
Of course it's never over until it's over and some will speak of jinxes, hoodoos and the rest, not to mention the uncontrollable and imponderable – injuries, suspensions, decisions from officials…
Nevertheless, it's the vibe; the feel. Everything. All season Liverpool fans have walked away from matches believing this efficient, mature, workmanlike version of The Reds in 2018-19 is capable of more. It can be more fluent; it can turn it on to a higher level.
Like "this is our year", perhaps the counter argument is that supporters will always say that. Yet, tellingly, this isn't just something pondered in the pubs or shouted about in the stands.
James Milner – the definition of level-headed professional and a two-time Premier League winner with City in 2012 and 2014 – suggested there has been a similar feeling in the Liverpool dressing room in The Big Interview with Graham Hunter podcast.
And now Sadio Mane has been at it, too.
"We heard what some of the media were saying about us not starting off by playing as fast and exciting as last year, and we felt we weren't at our best ourselves at times," he told World Soccer.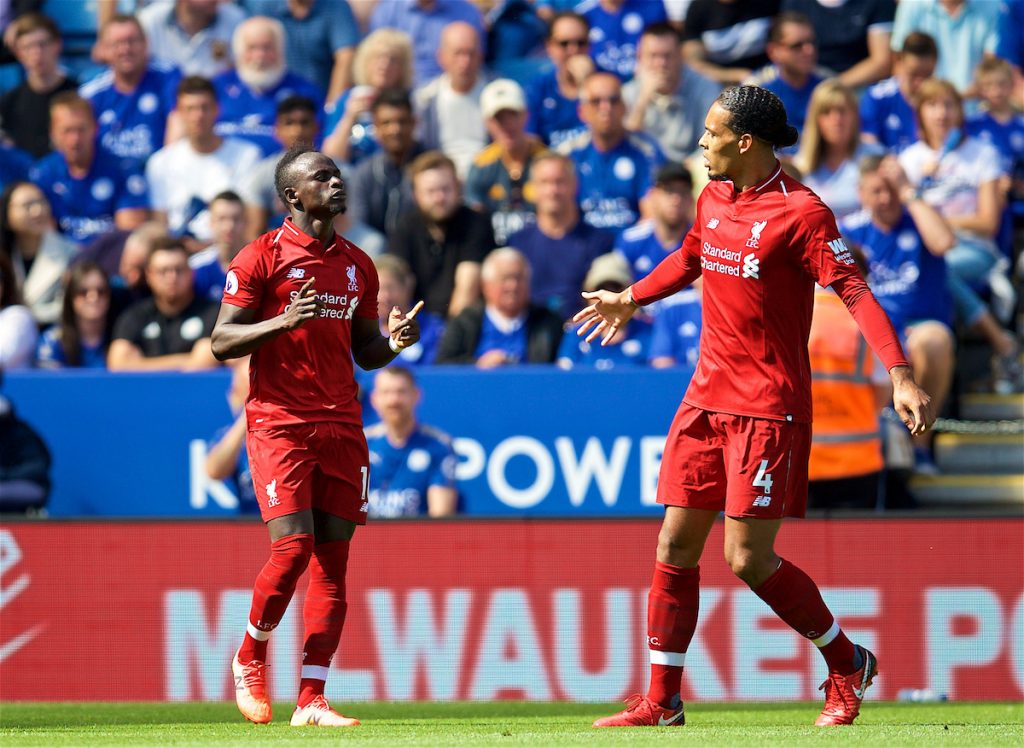 "The results have been there but we know we could have done more with some of our performances.
"We are very competitive but know there is even more to come, for sure. In many ways, the team is stronger and we have produced some very mature performances. Hopefully we will hit our top form when it matters most."
Both Milner and Mane touched on the same mouthwatering prospect: What if Liverpool – top of the league by four points going into the last match in January – can yet find a higher level?
It's been so far, so good up to now, and that word has emerged again and again: mature. This side backs itself to doggedly see out games if need be – and it has done so repeatedly, often with relative ease. But there is also a tangible feeling that there is a sprinkling of stardust to be added to the steel.
This isn't a crazed, adrenaline-fuelled, after-hours haymaker swinger trying to match a boxing champion. It's a fighting football team with all the right credentials to win that can aspire to more.
Is that delusional? Far fetched? Weird? Worthy of a T-shirt? The making of a meme? The odds say no, the banter boys' silence says no, and the words of Liverpool's first teamers say no.
And that's good enough for me.
"Liverpool couldn't have picked a better time for a break than after the Palace game. Now we need to go and beat Leicester and show how good it's been for us." 👏

🗣Listen to this week's FREE Anfield Wrap podcast in full here 👉 https://t.co/LPh1AV8u9a pic.twitter.com/fy6sr6nYZY

— The Anfield Wrap (@TheAnfieldWrap) January 28, 2019
Recent Posts:
[rpfc_recent_posts_from_category meta="true"]
Pics: David Rawcliffe-Propaganda Photo
Like The Anfield Wrap on Facebook