ON his first day as Liverpool manager, Jürgen Klopp made a promise; a declaration of hope.
The task would require him to regroup a squad who had lost their identity under Brendan Rodgers and, more importantly, a supporter base who had lost faith in the club's ability to fight tooth and nail at the top.
A frustrating corner sparked groans of "ugh what was that?", a poor pass led to cries of "the kid's useless", a dismal performance met with "the same old story". The negative aura was spreading like a rash.
Make no mistake, this was a Liverpool side that was spending money and yet remained off course. A manager pushed and pulled by a transfer committee armed with buckets of cash from the sales of Fernando Torres and Luis Suarez only to invest it as poorly as Jack and his magic beans.
There were many doubters.
After the highs of 2013-14, the hangover hit hard. Ensuing setbacks at Wembley and Stoke showed all the side effects of a club recovering from a public dumping.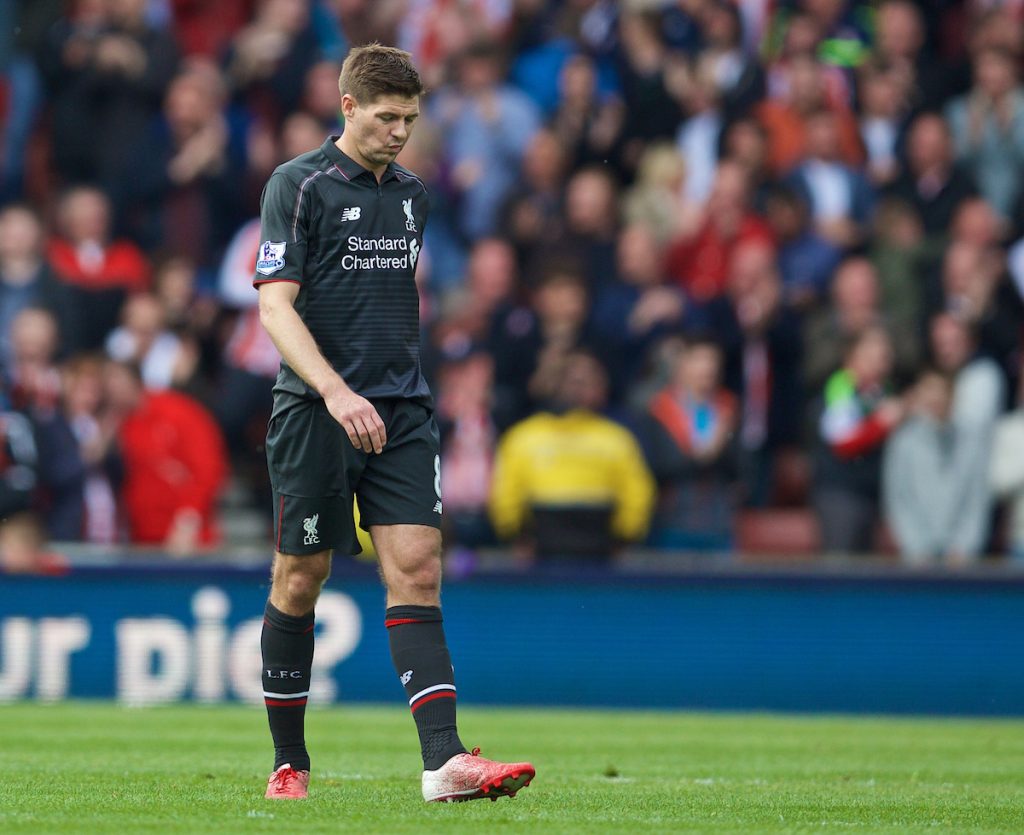 The direction was gone, the philosophy aged. Liverpool needed a new man at the helm, someone to harness the squad's untapped potential.
A transition born not on fairy tales, but foundations. Not a culmination of quick fixes, but a series of long-term sketches.
Klopp has made good on his promise, instilling optimism into a squad now primed for success.
"We will chase the ball. We will run more, fight more."
And they have.
A do-or-die philosophy, an unexpected script, a genuine hope for the future.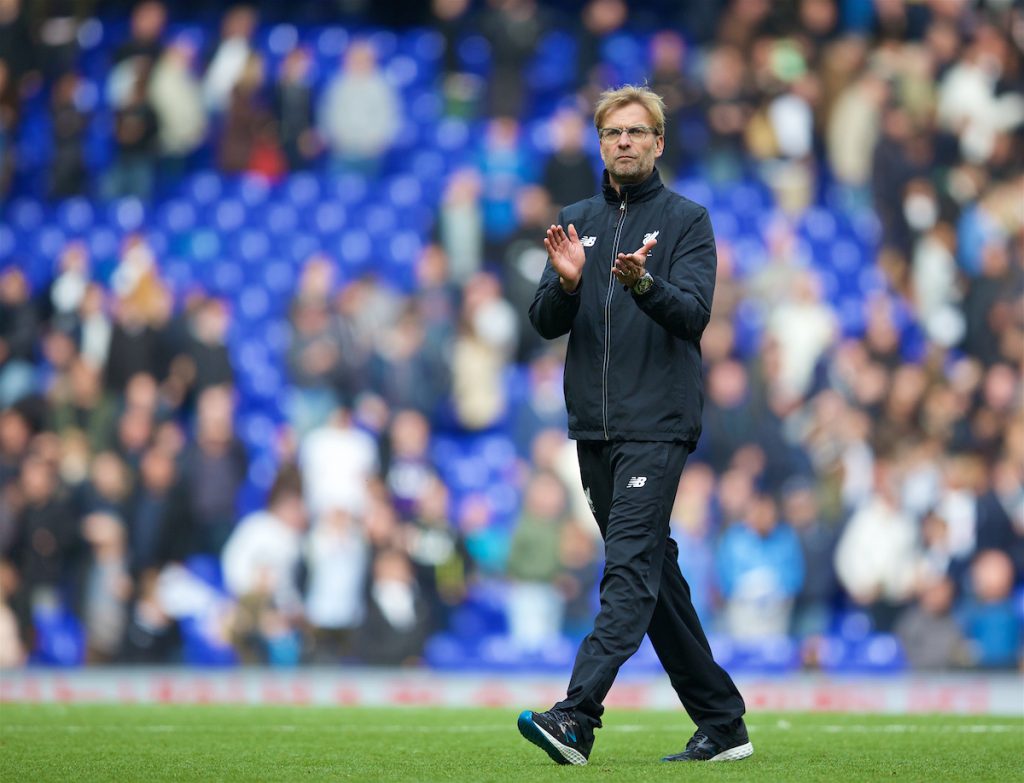 Doubters to believers.
Last season saw the front three pioneer a scintillating Champions League run, going from 40-1 outsiders to lighting up Europe in a real spectacle of attacking football.
Liverpool had no business beating the best team in England once, let alone twice. AS Roma, who had previously ousted Barcelona, conceded five goals within just 33 minutes at Anfield. That on top of being the first team to score 46 goals in a single European campaign.
Klopp wasn't interested in the script. This Liverpool – his Liverpool – had no interest in bowing to their fate or fleeing from the fight.
They could have withered against City – a side who had already put five past them in autumn – but instead they were the ones to end their unbeaten run.
There's been no ceiling on the club's ambition since.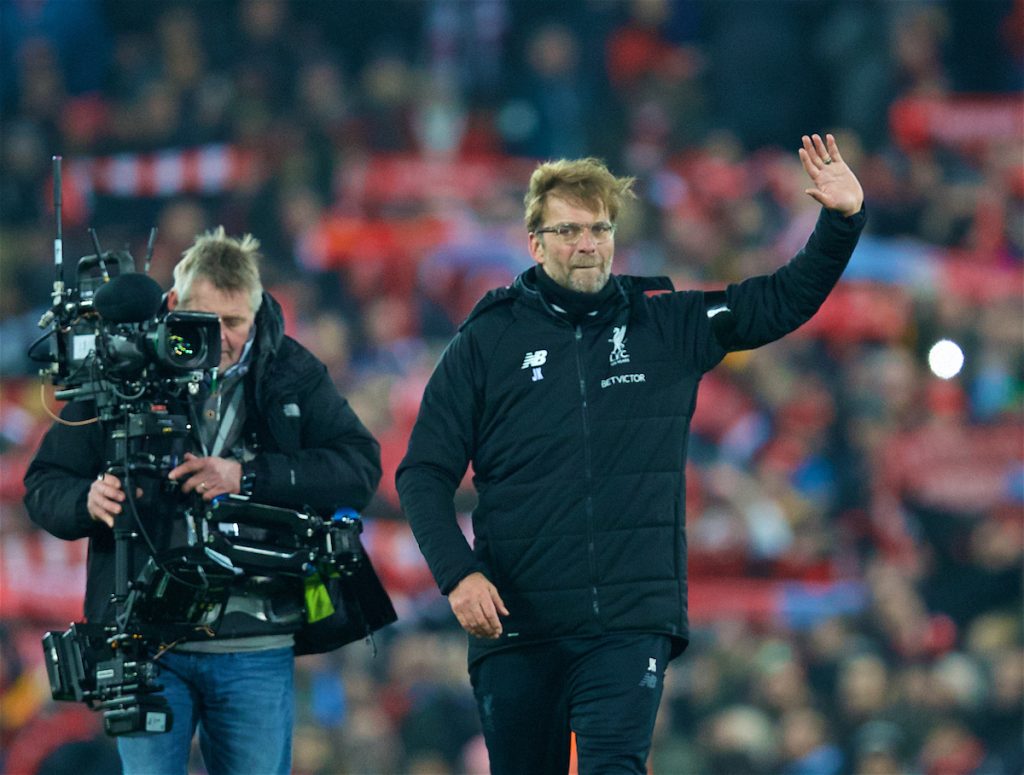 Where the club's transfer record was once broken on questionable talents, Liverpool now operate as a well-oiled machine like their European counterparts, hand-picking those who will instantly thrive.
An evolvement both on the field and off.
Here we all are, basking in the glory of Jürgen Klopp; a man who's totally reshaping the fabric of the club.
Indeed, Liverpool's split from the pre-determined narrative that Manchester City would march to a second consecutive title is the latest testament to the belief flooding through the squad.
Behind Pep Guardiola's side by five points not too long ago, many labelled it an impossible task to usurp them. And yet here we are, safe in the knowledge that 16 more wins will see Liverpool crowned champions.
Doubters now believers.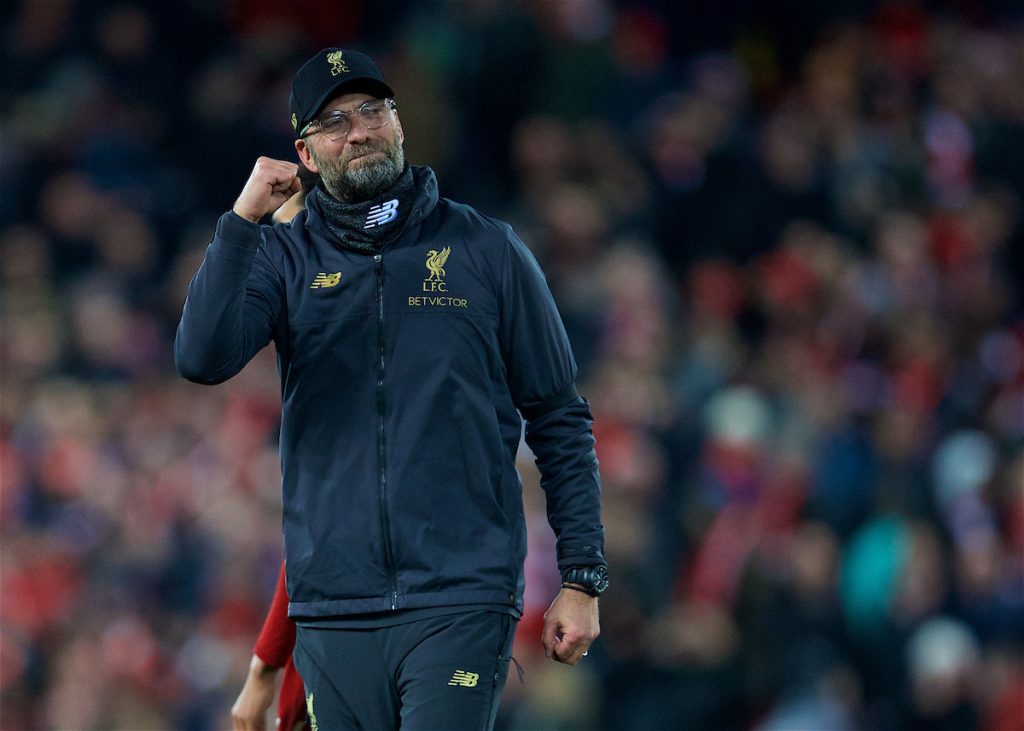 Klopp and his lads won't let minor setbacks affect their upward trajectory. In fact, you can be sure they'll prove to be blessings in disguise come the end of the season.
Within the club, there's a realisation that we are watching a truly remarkable football team. A team that's got 54 points under their belt, more than their entire tally in 2011-12.
A team that has surpassed arguably the two best teams in the club's history (1978-79 an 1987-88) after 21 games, the latter of which went unbeaten for 29 straight games from the start of the season. A team four points clear of the one they said couldn't be touched.
From hanging heads and heading for the exits before the full-time whistle, Anfield has been reunited, consumed by the unwavering passion of a manager whose made them believe it's not over until it's over.
A club turned from doubter to believer, just as Klopp promised.
"Ki-Jana Hoever's performance, under those circumstance, was unbelievable. 👏

🗣 Listen to this week's FREE Anfield Wrap show here, discussing the FA Cup defeat to Wolves and looking ahead to Brighton 👉 https://t.co/Gw3QLSrBCS pic.twitter.com/u0wLvSuN05

— The Anfield Wrap (@TheAnfieldWrap) January 8, 2019
Recent Posts:
[rpfc_recent_posts_from_category meta="true"]
Pics: David Rawcliffe-Propaganda Photo
Like The Anfield Wrap on Facebook