FOOTBALL clubs have a complicated relationship with their supporters. They basically profit from the levels of intensity.
Someone being a Liverpool "supporter" is one thing. But the term we all prefer is "fan", which is short for "fanatic". A supporter wants something to happen, a fan needs it too. A supporter can watch from afar, a fan needs to be close. If not geographically then at least metaphorically.
There is no other consumer relationship where you are judged so much by your levels of commitment. If someone told you their favourite drink was Coca-Cola you wouldn't say: "Yeah, how often do you drink it?" And then judge them by their numbers. But we do with football.
As fans, we demand a certain level of fanaticism before we will allow you in "the gang". Have you been to Anfield? How often do you go? Where do you live? What time do you get up to watch the games???
This is in the interest of the football club, of course, and they ramp it up. The slogan for this season's promotional campaign for Liverpool was "This Means More". which basically means "You Care About Us Loads".
In the summer when the club website ran a series called "50 Men Who Made LFC", they put the fans as number one. It stated: "For 126 years they have been the heartbeat of this club, standing by the team through thick and thin, in triumph and tragedy, home and away."
Football fans are passionate people, and Liverpool people are passionate people, and the combination can be something else. Again this is good news for Liverpool FC.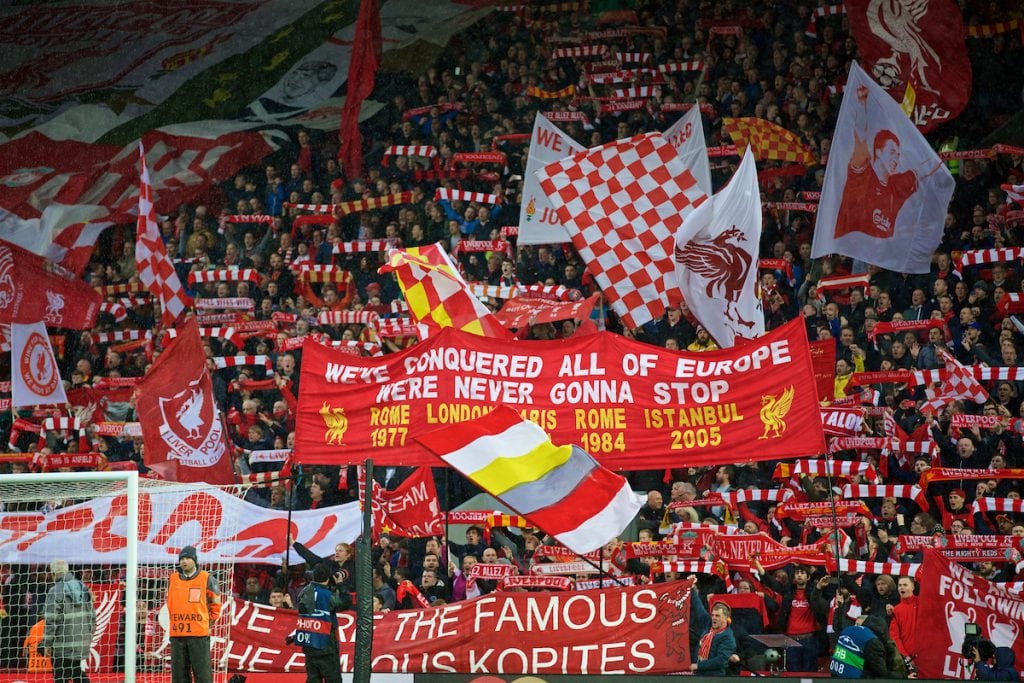 There is a reason the club currently have so many partners, including an official coffee partner and an official "family" partner. There is a reason a Liverpool ticket is currently the hottest in town, while they give out Manchester City ones free when you buy a big coat. Everyone wants to be part of the action.
When it is going well there is no football club like it. The problem is when it isn't. How do you turn that passion off?
The club, the fans and — yes — people like us, all whip each other into a frenzy which is great on a Saturday night if Liverpool won, but less good if Liverpool lose in Manchester on a Thursday night and no one knows what to do with all that built up energy, so they end up arguing with a journalist from the MEN or telling Dejan Lovren to die on Twitter.
As a supporter base we know our strength but not necessarily how to control it just for good. When we are playing well the players know about it. When we aren't the players know about it.
Jürgen Klopp frequently has complaints that the crowd are too quick to groan when a player makes a mistake. Although I see him shouting at them from the sidelines all the time so he's as bad as us. But it is fair to say levelheadedness isn't any of our strong point. We need to find a way to be if we are going to get to May without exploding.
Liverpool lost the hardest game of the league campaign on Thursday after an amazing December. They then changed the whole team for a tough FA Cup game and lost again. Saturday we go to Brighton with the chance to go seven points clear at the top of the table. It's an excellent position a phenomenal group of footballers have got ourselves into.
If we are going to win a league title this season it won't be without bumps along the way. There will be injuries and setbacks and times when we are losing games of football. Some of those times might even be at the final whistle.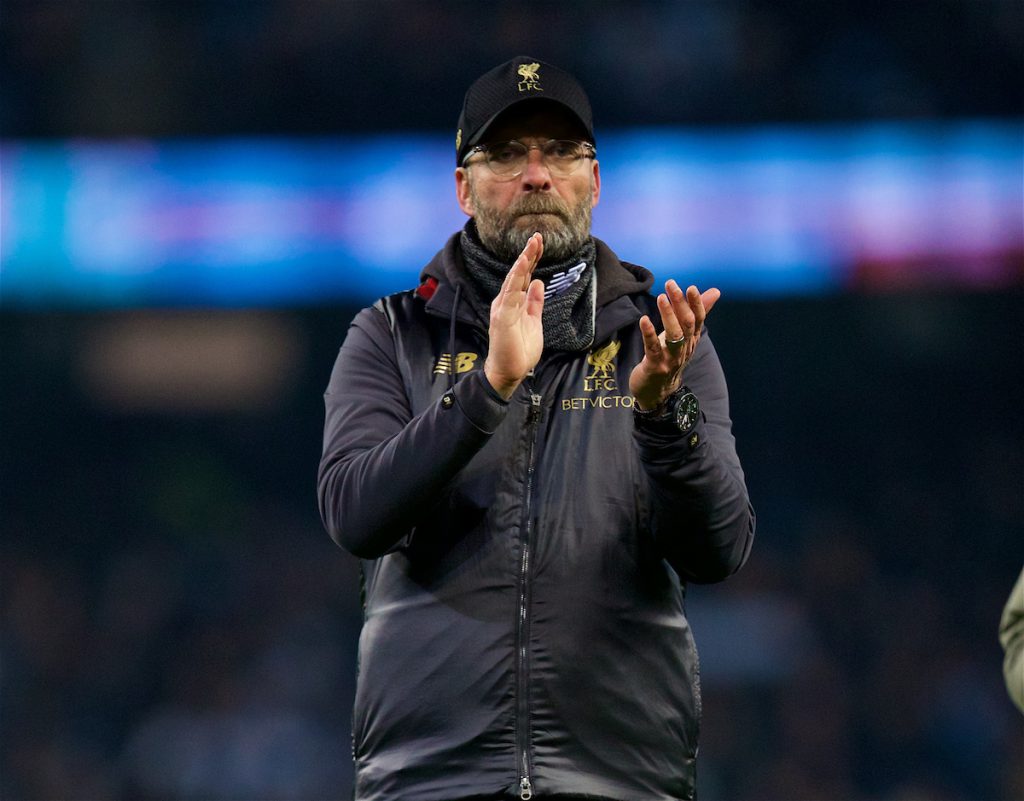 It is against everything we are told as football fans, by the club and each other, but the squad need to stay calm when this happens and that will be helped massively by us staying calm too. Remembering how good this manager is and that he knows how to win titles against richer rivals. Remembering how good this squad is and that they have signed up to win.
So let's all practice together:
WE'RE THE MOST RATIONAL SUPPORTERS IN THE WORLD,
WE'RE THE MOST RATIONAL SUPPORTERS IN THE WORLD,
WE'RE THE MOST RATIONAL SUPPORTERS,
MOST RATIONAL SUPPORTERS,
MOST RATIONAL SUPPORTERS WHEN WE LOSE,
BUT WE DON'T!
"I could have signed for a few clubs but I thought, nah, if there's a chance to go on loan and play for Liverpool… I'm taking it."

15 years ago today, Paul Jones signed for the Reds on an emergency loan. The Welshman is still the oldest ever Liverpool debutant at 37 👏 pic.twitter.com/sovEcif0wO

— The Anfield Wrap (@TheAnfieldWrap) January 9, 2019
Recent Posts:
[rpfc_recent_posts_from_category meta="true"]
Pics: David Rawcliffe-Propaganda Photo
Like The Anfield Wrap on Facebook