MOHAMED Salah is the best player in the world right now.
We can all be precious about such statements in football, especially when it doesn't align with the impounding truisms we hold as fans of our respective clubs.
Judging by the current mood of some Everton fans towards us, they would be quick to dismiss such statements and claim the league table is suddenly irrelevant, that our goalkeeper is fluking it all, and that Salah is merely performing at no better a level than Danny Cadamarteri, circa 1998.
Twitter cranks apart, this is what inevitably comes when you're setting the bar. You become the biggest talking point, the biggest scalp and certainly the biggest point of envy.
You, therefore, have no option but to reinforce the notion that you're the real thing at every possible opportunity.
A goal down away to Burnley? No problem. A tricky trip to Bournemouth at lunchtime on a Saturday? Watch this. A variance of permutations that mean you may or may not advance in the Champions League to a good Napoli side? What are you worried about?
Point being that if you come at the king, you best not miss.
And Liverpool's own Egyptian king is currently acting every inch the real thing. Salah is setting new club records for fun in a Liverpool shirt. The fastest player to 40 league goals, 56 goals in 74 games with 35 in 38 at Anfield paints a picture of a phenomenal footballer who is only getting better.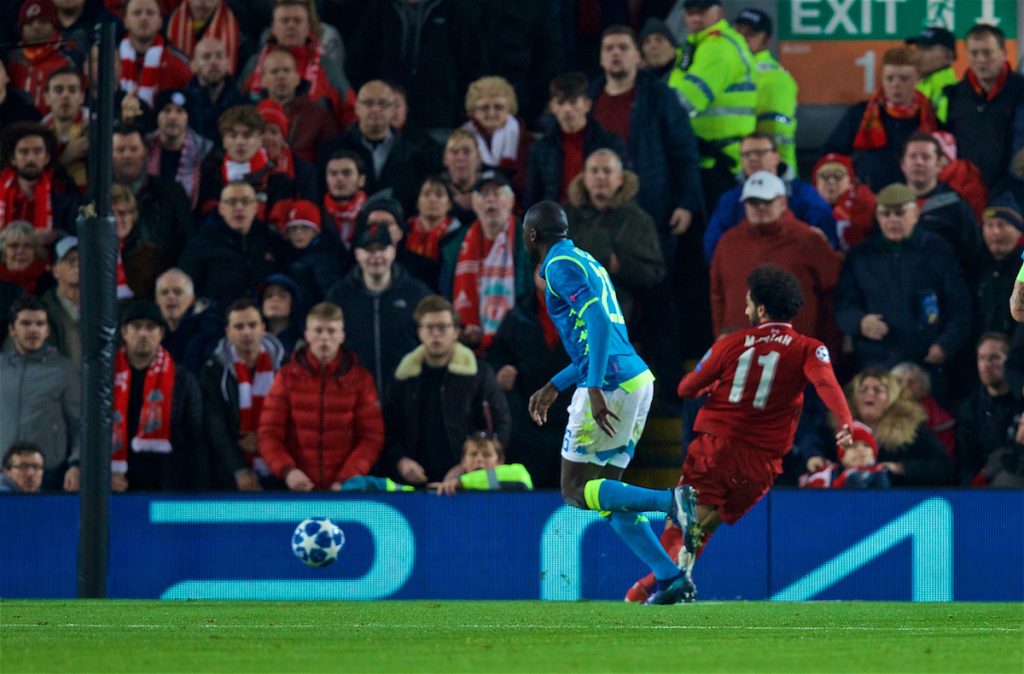 It is fine to, therefore, accept that Salah is currently the best about. Eden Hazard has at times in the past three years been the best player in the world, as has Luis Suarez and Luka Modric, in fleeting moments.
Being the best does not carry any obligatory timespan. It is by its own virtue not a dynasty. It has only been made that way by two very special footballers.
So what about Lionel Messi and Cristiano Ronaldo you will rightly ask? Why does everything inevitably come back to both of these totemic figures?
There are many reasons why they have held their mantle and battled each other for the title of the best player in the world for so long.
The first and most important is arguably their consistency. It is one thing to be so overwhelmingly good on a football pitch; it's another to do so on such a recurring basis as the majestic Argentinian and accomplished Portuguese.
Another factor is their desire to win as well as be the best. They are relentless in their quest for victory. The next win is always the most important.
This type of relentlessness manifests, they only have to beat you once on a pitch, only need one sight of goal and despite all your previously successful attempts to withhold their advances, it's that one time that kills you.
That is the effect Mo Salah is having on games of football. His last two displays echo the sentiment in different ways. Against Bournemouth, he picked his moments when to come alive and systematically destroyed his opposition with a devastating hat trick.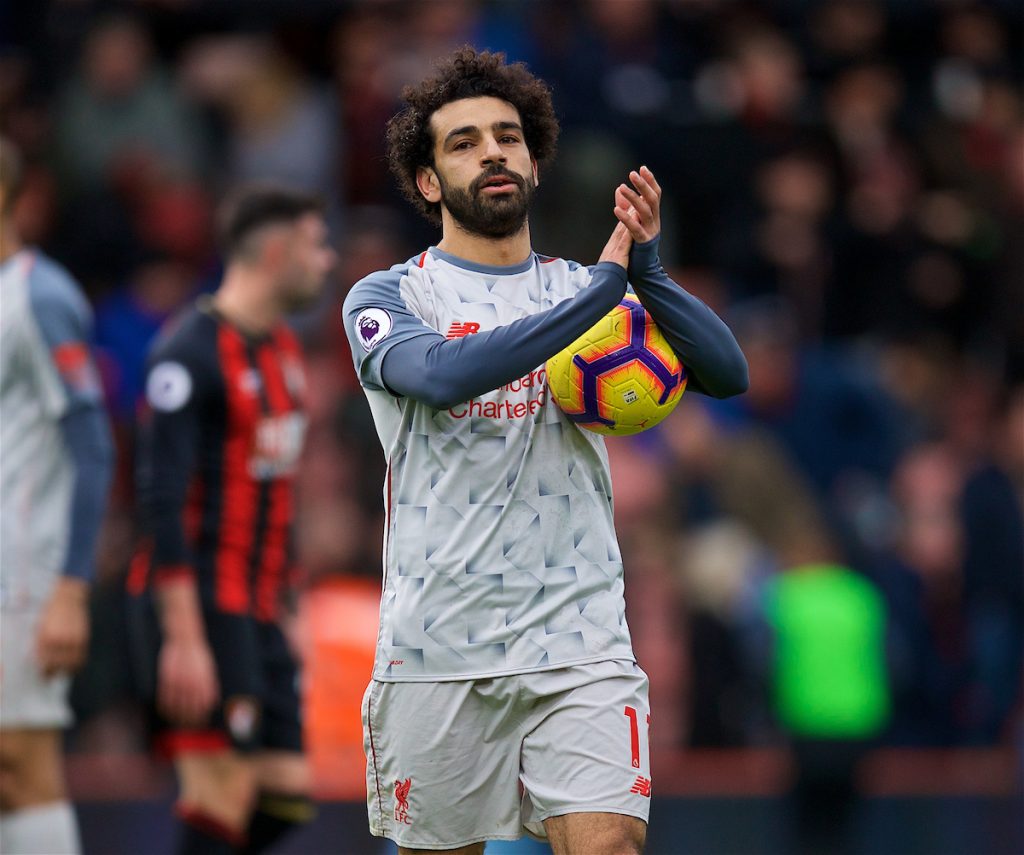 Against Napoli, Carlo Ancelotti was happy to let his impressive centre back Kalidou Koulibaly be isolated one on one with Salah and trusted him to keep The Reds' forward at bay.
Koulibaly played well and dealt well, in the main, with Salah as they tussled down the inside right channel of Liverpool's final third.
Yet Salah only had to escape him once, only had to occupy a space the defender didn't want to go into and only had to square him up with the ball the one time. The rest ensured that Liverpool progressed to the competitions last 16 and the visitors didn't.
Salah's trajectory at Liverpool has been nothing short of astounding. He has shed his skin as a pacey wide man that hugs the touchline with debatable end product, blossoming into a devastating forward who's all round game is at a level currently beyond any of his peers.
We have experienced influential figures aplenty at this club. Steven Gerrard is probably the biggest example of such a level of impacting quality on a Liverpool team seen in recent years.
Yet for every Gerrard, Suarez and Phil Coutinho to grace Anfield with their magic, all were plagued by the deficits of the teams they played in. All were let down, at times, by a lack of collective quality that could elevate themselves as they strived to elevate their team.
Liverpool currently has the right balance of team and individual quality to help the development of Salah in line with the success of a team he is pivotal to. Salah no longer feels like he has to score three goals at Bournemouth just to eradicate any doubt of defensive lapses at the other end.
You really sense that Salah now sees himself at that elite level. That his journey to being the best there is on a consistent level is well within his grasp.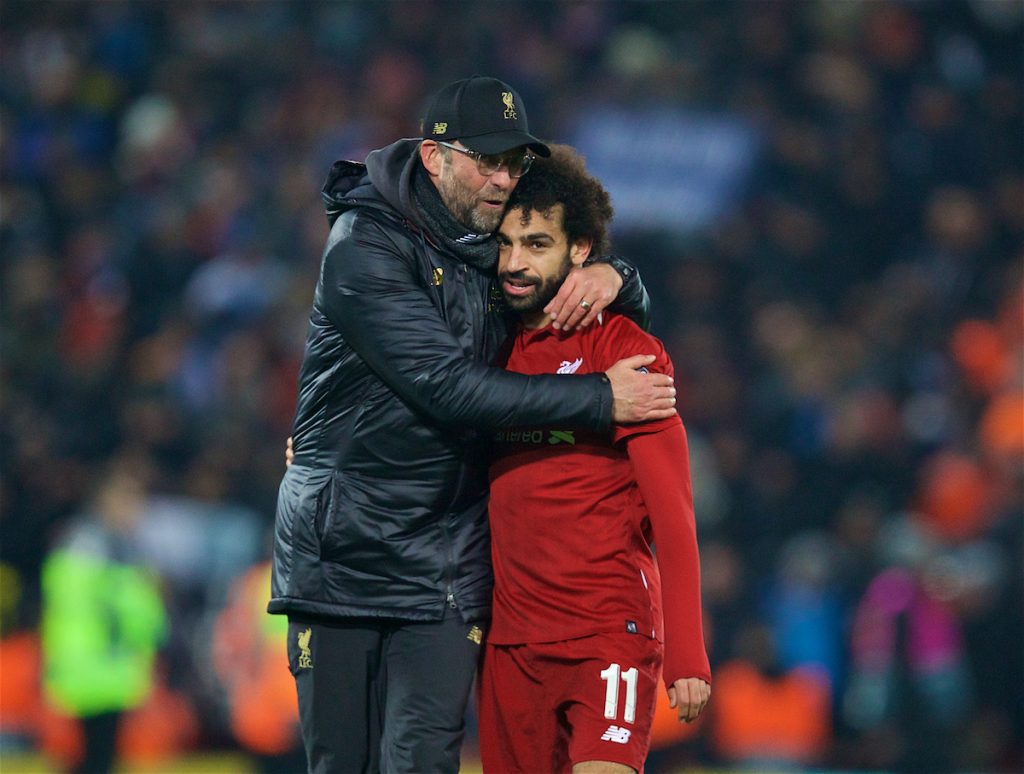 You see it in the way he looks at you post goal, the way he perseveres after every rake down his Achilles and punishes without words, and the way he can single handedly let the opposition he's up against know his level, and more importantly theirs.
There is now a void which will be left by the process of time and evolution which will eventually draw the curtain on the playing careers of both Messi and Ronaldo.
With that will come a void which will need to be filled by a player of spellbinding influence, of multifarious attributes and with the consistency to show that any mutterings about him being a one-season wonder are nothing more than opposition propaganda and media sensationalism.
In Salah, Liverpool possess a difference maker and role model, both on and off the pitch. Salah and Liverpool, it seems, will only currently get better in the current moment.
The crowning jewel will be the silverware that is handed out in May. Both player and club will be hoping the accolades that ordinarily follow such consistent levels of performance will be heading to Anfield if they continue.
And if Mo Salah continues at this rate, the king will stay the king for a long time to come.
"If there was one player I could sign it would be Koulibaly… and Salah still absolutely dominated him." 👑

🗣 Subscribe and listen to our 'Review' of Liverpool 1 Napoli 0 👉 https://t.co/lmNtBz4ADz pic.twitter.com/RGNhXgaUQm

— The Anfield Wrap (@TheAnfieldWrap) December 12, 2018
Recent Posts:
[rpfc_recent_posts_from_category meta="true"]
Pics: David Rawcliffe-Propaganda Photo
Like The Anfield Wrap on Facebook