WELL, what a week that was.
The Reds picked themselves off the Parisian floor (no doubt finding a writhing Neymar there) and met two difficult games head on. Both went to the wire and needed as much "stugots" as skill to see them off.
We also saw the emergence of Fabinho and Naby Keita — two players who have only been bit-part players this campaign. This week they have really shown why the club paid so much for them.
Both have played numerous times for The Reds, but this was the first time they've really shone.
Fabinho's best game came against Red Star Belgrade in the Champions League encounter at Anfield. Sadly though, he was less convincing at the Emirates 10 days later and soon found himself on the bench again. Rumours of unhappiness and even a swift departure in January have been quashed by both Jürgen Klopp and the player's wife, but it had been a stuttering start for the Brazilian.
For his part, Naby Keita's league debut spoke of a great future at his new home. His performance against West Ham had Reds salivating at how he can bridge midfield and attack. He was lucky not to score as his quick feet had the Hammers in a blur. He seemed to be a treat worth waiting for, but he too went off the boil. An injury in Napoli set him back further. Older heads wondered when he was going to actually do something in a red shirt. He's gifted, sure, but there had to be more to come.
That's all changed in the last week. Fabinho showed that he can deliver against stronger teams. It's one thing to boss a rather shell-shocked and supporterless Belgrade side, but can he pass muster in a derby played at a thousand miles an hour. After all, they're nothing like this in the French league.
He passed with flying colours and even made it into some pundits' man of the match nominations, despite the divine Divock Origi being on the same field.
This was no easy task. Everton tried all they could to outnumber Liverpool's three midfielders as well as the deeper-lying Roberto Firmino, but the new Brazilian didn't flinch. It was the performance we've waited for.
Likewise, Keita, along with Virgil van Dijk, took the plaudits in Liverpool's excellent display at Turf Moor in what many would consider a weakened side. Sean Dyche's side weren't afraid of putting a foot or two into our lads and it wouldn't surprise many if the flair players hid a little among the raking studs. Not so Keita.
His blistering shot against Joe Hart was a mere highlight of what he can do as he continually used space and trickery to keep The Reds camped outside the Burnley penalty area. The BBC gave him the man of the match award and, had it not been for two other candidates, you could easily see why.
Those other lads are also new arrivals to the club.
Van Dijk may have the advantage of already playing in the Premier League — 67 times for Southampton — but his goalkeeper can't say the same. In any case, both men have settled in immediately at Anfield and a record low number of goals conceded can attest to that. They look like they have been playing forever.
And it's not just their defensive acumen. Both have been crucial to the attack. It was van Dijk's outstretched leg which put Firmino in for the vital second at Turf Moor and the goalkeeper's quick thinking which led to the third as well, of course, as our goal of the season on Sunday. Both are more than paying their way.
I say that because they arrived for a combined cost of £141.8m, and at that price they had to deliver immediately. If Liverpool are to have expectations and ambitions of glory then they had to start fast, especially as Manchester City are webbing everyone.
Well, van Dijk scored the winner on his debut — a derby — while Alisson Becker is already breaking records and knocking up assists. There's spending big and there's sensible big spending. Targeted even.
The van Dijk saga last summer was the perfect example of Klopp telling the world one thing and then doing another. When the original deal fell through the club were put in the unenviable position of having to pull out of all negotiations while issuing a grovelling apology.
Some (including me, I'll be honest) wanted the club to look elsewhere immediately. The main centre-back options were Dejan Lovren, Joel Matip, Ragnar Klavan and a pretty much unused Joe Gomez. Even if you think they're great or below Liverpool's level, we still needed a body in there. The manager disagreed. Or did he?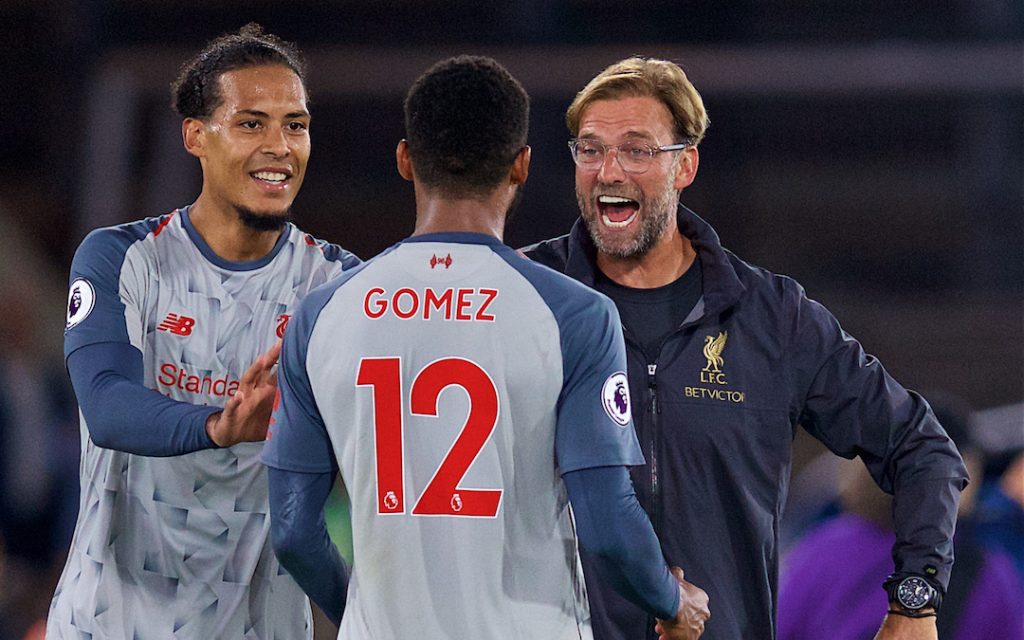 Klopp told the press that he wasn't looking for further cover. Indeed, he was more than satisfied with a maddeningly inconsistent centre back, a soporific Cameroonian and an older Estonian. I'm not quoting him there, but he did say this in August 2017…
'We have four. I don't think we need more. In the moment I'm fine. We are open until August 31. We cannot force the things and we would never get a centre back just because.'
Nice one, Centurion.
That stance lasted all the way to four days before the next window opened when the club announced that they had agreed a fee with the Saints.
The policy — and it's a frustrating one at first — is to get your number-one targets or no one at all.
We had the same thing with Alisson. Simon Mignolet and Loris Karius were nothing close to Liverpool's standard, or at least not at the ambitious level we're aiming for, so we patiently waited until our man came available.
He didn't do too well in his interview — we dutifully stuck seven goals past him in the Champions League semi final — but we still brought him in. He's now winning derbies and setting up late goals.
Where Fabinho and Keita have taken a little while to settle, Alisson and van Dijk are already part of the furniture. The Dutchman has already skippered the team in Jordan Henderson and James Milner's absence.
There aren't many people questioning spending all that money now.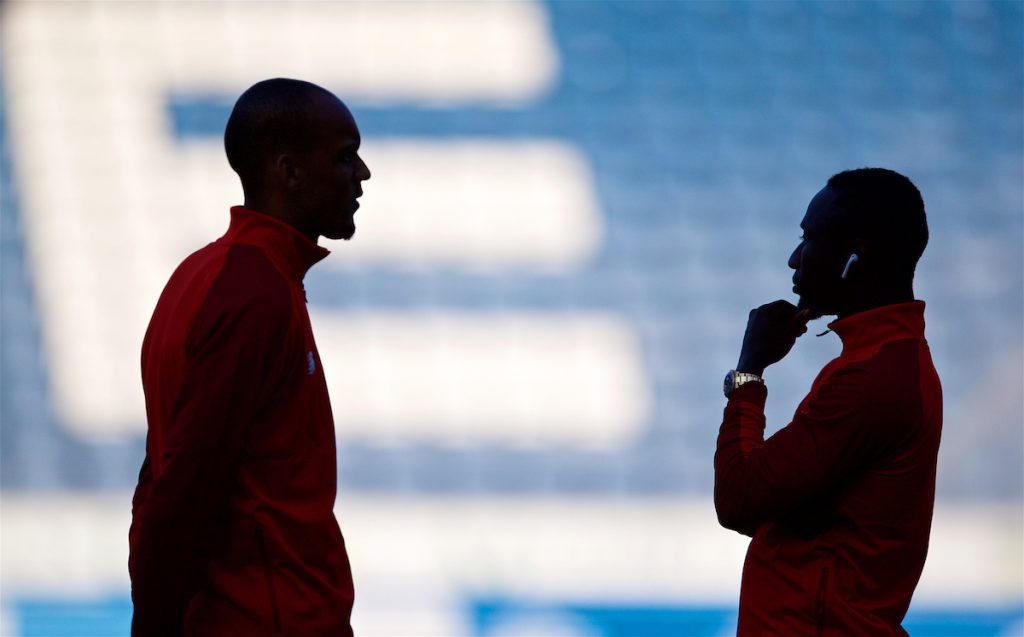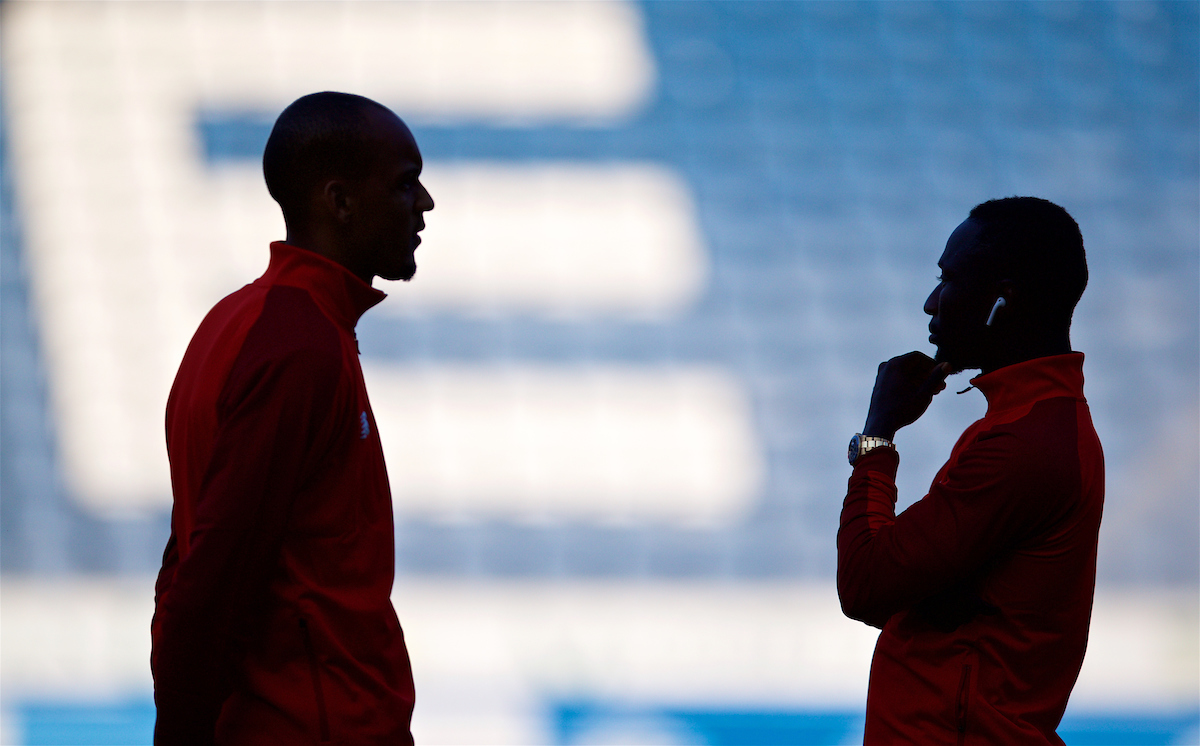 The direct opposite of this occurred when Louis van Gaal was tasked with turning around Manchester United's fortunes after the disastrous David Moyes era. Between July and September 2014, he spent over £180m (including a loan fee for Radamel Falcao) on seven players.
Fair enough, you'd think. There was a lot to overhaul, but he then added five more for a further £156m the following summer after Angel Di Maria absconded to PSG. Van Gaal was sacked and Jose Mourinho is now stuck with a squad he plainly doesn't rate.
Liverpool can hardly point the finger when it comes to that scattergun approach. In both 2011 and 2015 Liverpool bought volume over quality — one to upgrade the squad of the late Rafa Benitez/Roy Hodgson era and the other to prepare for the return of Champions League football.
Jurgen Klopp's significant signings have been made over a wider timeframe rather than trying to fit square pegs into round clichés. It has been a slow process and, for the impatient of us (me again), a frustrating one, but there aren't too many holes in the squad. Even if you hate the usual suspects — Henderson, Adam Lallana, Matip, Alberto Moreno etc — you have to remember that that was the starting line up in recent times. Now they're part of a larger squad with little deadwood.
And so far it's working. This isn't just a Jürgen Klopp side now but a Jürgen Klopp squad. We had first evidence of that at Burnley when so many first-team players were replaced by, well, other former first-team players.
OK, this squad is not quite on the same footing as City's — the poor dears had to make do with Gabriel Jesus against Watford — but the Liverpool squad has suffered for too long from being five or six players short of first-team quality. Let's not forget that even the great 2009 side had a substantial drop off in quality outside the first 11 — with David Ngog waiting behind Fernando Torres in the pecking order.
Alisson, Fabinho, Keita and van Dijk may have cost a small fortune both individually and collectively, but who cares about that at the moment? Not me.
Celebrate the squad. This club used to be good at winning important games well, but less successful at grinding out wins with the second string. You need the latter to win the league in these days of fixture congestion. In many respects, we learned more from the Burnley game than we did the derby.
We've established a quality level now across the board now. Long may it continue.
"Teams think that they can let our centre-backs have the ball, but Van Dijk can pass it like an elite central midfielder." 👏

🗣 Subscribe and listen to our 'Review' of Liverpool's 3-1 win over Burnley at Turf Moor last night 👉 https://t.co/lmNtBz4ADz pic.twitter.com/ZafccLG3We

— The Anfield Wrap (@TheAnfieldWrap) December 6, 2018
Recent Posts:
[rpfc_recent_posts_from_category meta="true"]
Pics: David Rawcliffe-Propaganda Photo
Like The Anfield Wrap on Facebook