SOMETIMES defeats are excusable.
An unbeaten run is a wonderful thing. Another three points at the final blast of the ref's whistle, even if you've had to hold on a bit.
After a while though, there's a marked difference between that first unbeaten result and the latest performance. Suddenly you're playing the stat as much as the opposition.
In 1987-88, Kenny Dalglish's Liverpool were unbeaten in their first 29 league games. Liverpool battered everyone in sight. They didn't concede a league goal from Christmas to mid March — a run of nine games. One more game without defeat would result in a record. That 30th game was against a good Everton side, but a beatable one. If you can't recall this you can at least guess the rest.
Liverpool just weren't at the races that day and Wayne Clarke, as The Times put it "ripped the label of immortality away from Liverpool," with the only goal of the game.
Had that been the third game of the season, I've no doubt Liverpool would not have lost. The Reds were playing the occasion as much as the team and they couldn't do both.
A long run can end due to mental exhaustion as much as anything physical. One day you're celebrating yet another win and you can feel you can go on forever. Then overnight that delightful sense of invincibility can drain away and suddenly that record has metamorphosed into a planet-sized millstone. A defeat can even feel like a relief just so you can begin anew without the pressure.
You can term that under whatever category you want. Exhaustion? A burden? Even entropy, if you wish. After all, the natural state of things is that they eventually fall apart. It takes concentration to hold onto a run and that can just be too much at times.
That's happened to two big teams already this season.
Chelsea experienced it when they were defeated by Tottenham. That wasn't a tight game which went to the wire either, but a walkover. It sounds ridiculous, but you could sense that Chelsea were almost keen to relieve the pressure and start again.
Then Manchester City — a truly wonderful side — went behind at Stamford Bridge to an N'Golo Kante goal last week and entropy took hold. That was to be the day when a decent side found that the emperor was naked and loudly pointed it out.
City got their mojo back once the "team who won't lose this season" gave up the ghost and started anew. They seemed much happier in their game at Everton.
Liverpool too can be excused for losing the odd game. After all, we've climbed so many mountains in recent weeks.
The Champions League has been a worry since Naples and, while the league campaign has been an unqualified success, qualification for the next stage of the big cup has been a struggle. To stay focused on both competitions is tricky to say the least. Well, we fell over the line there and are now in the highest possible place we could be after 17 league games and six Champions League games. We've come through that.
This was despite a run of eminently losable games.
The best Everton side in a generation came to Anfield looked hell bent on taking our crown. That game came with a long run attached to it — one of 18 years with no Anfield wins for Everton. Let's face it, they have to win one here one day. Entropy says so.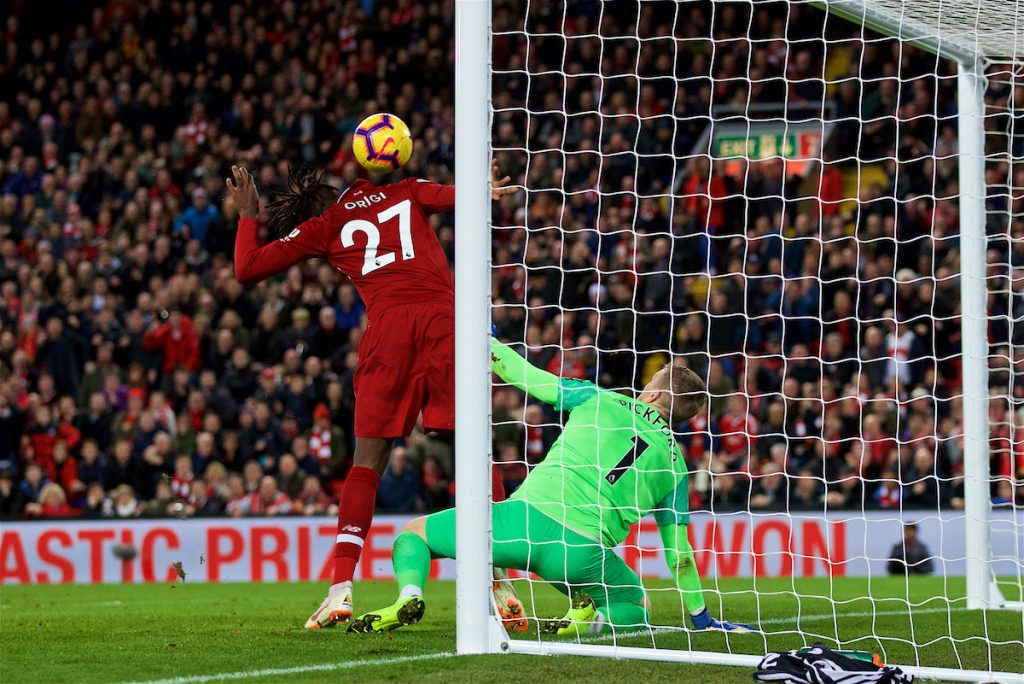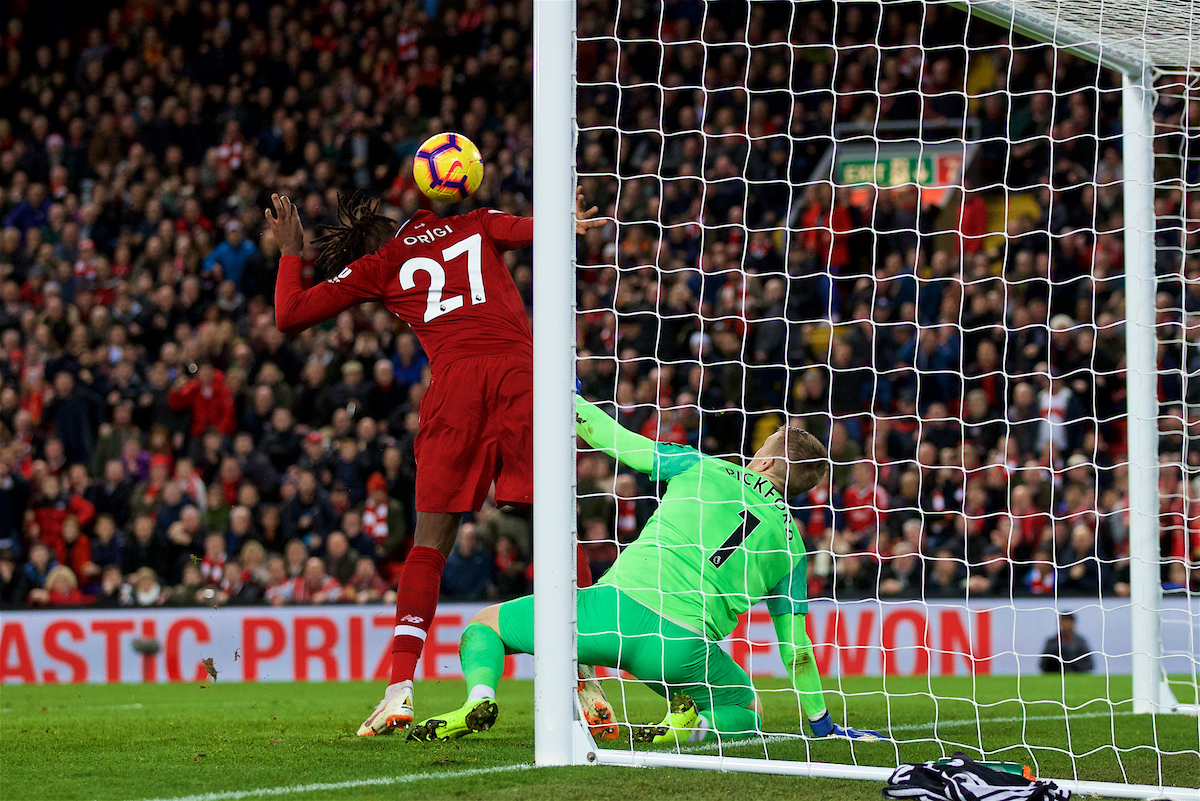 The Reds, however, busted a gut to make sure it wouldn't be this year and, even though a defeat looked unlikely, we still took all three points in extraordinary circumstances. That took more than physicality. That took balls too.
Then came Burnley. Wouldn't it be typical if we lose there after that high-octane derby? Nope. We'll win that one, thanks, despite going a goal behind. Bournemouth? Early kick off and a game which couldn't be any further south? No shock if the legs are too tired and The Cherries nick a win there, eh? Nah. Not happening. Nil-four. Next.
Manchester United. Two 0-0 draws in the last two seasons against them and it's pretty obvious that they'd take the same again just to irritate us. Oh, a draw being a win at Anfield shows how far they've fallen since Alex Ferguson finally handed his keys in, but that's not to say that they'd enjoy our disappointment by taking a point.
And they nearly got it too. A goalkeeper coughs up an error and they go in at half time with the job half done. The ground all but falls silent as the teams go off and a sense of inevitability takes over. A quick look at Twitter shows that people fear the worst.
"Seen this film before." "Spawny Mourinho again!" "How come all our goalkeepers have nightmares against them?"
One day your luck (and you do need a bit of that) has to give in.
And you can forgive this Liverpool side for giving United what they wanted. They've done so much this year that you'd excuse them a slip. The formation has changed a bit, resulting in a less potent Roberto Firmino, the old right back plays for the first time in yonks and the least popular centre back in living memory comes in when many would prefer to see even an injured Joe Gomez there.
Too many changes maybe. Too many late wins. Too many pressure cooker games like Napoli. Something has to give and maybe it's a meek 1-1 draw with a truly awful incarnation of a bitter enemy.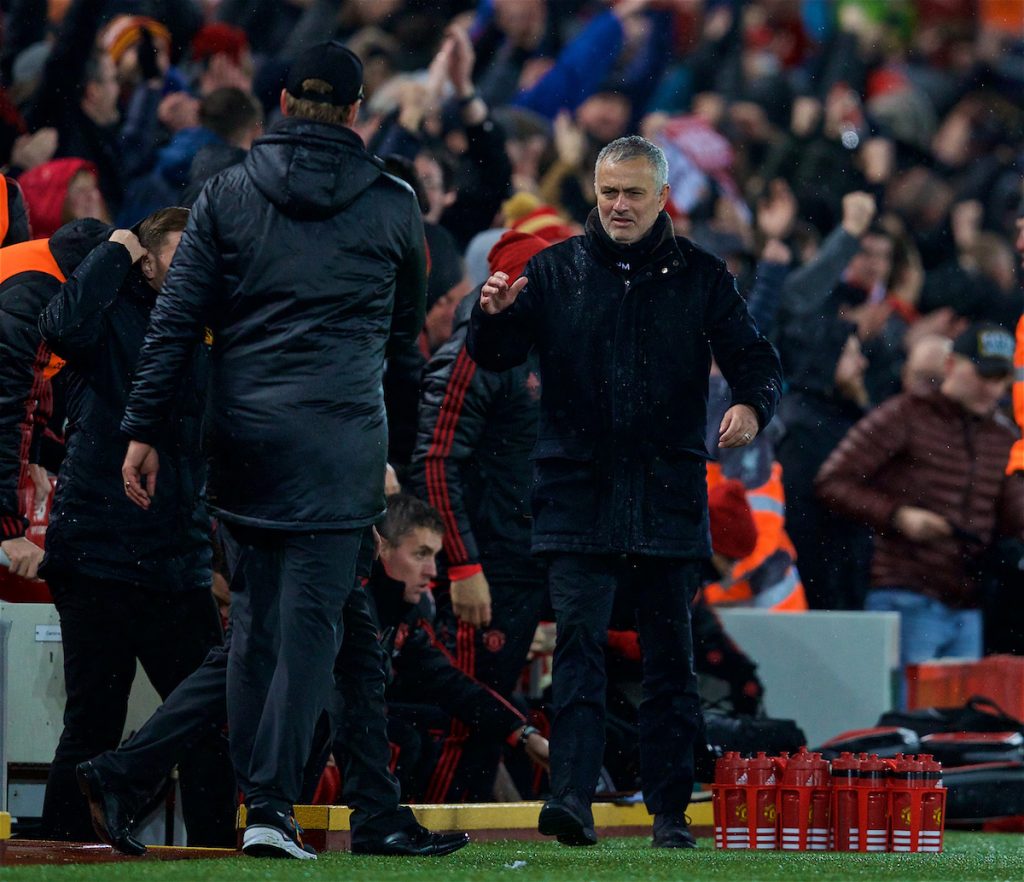 We may forgive that, but they can't. Not this side.
They seem to like the pressure. They seem to embrace it. They want that run. They want to be the constant wasp at the Man City picnic.
There's no interest in a history of turgid draws, of the Jose Mourinho factor, of being up against the club who bloody our noses more than any other. There's no interest in anything other than the three points which will make the other Mancunians slump their shoulders — the ones who thought they might be getting a favour from an unusual source.
Oh, there's a long way to go, but game 17 wasn't to be the one where City saw daylight, where Liverpool showed a weakness. Nor were the previous 16.
And the best thing about Sunday?
The last two title challenges have failed for the want of a squad. In 2014, Jordan Henderson is sent off in the win at Man City and Daniel Sturridge is unfit meaning that Liverpool go into the all-important Chelsea game with weaker options. Mourinho (again) can bring on a World Cup winner in Andre Schurrle, and some lad called Mo Salah, and plays them as extra full backs to frustrate The Reds.
We had Iago Aspas. And not the good version.
In 2009, the back-up striker was David N'Gog. Not a bad lad, but hardly the sort of person who could take hold of a game.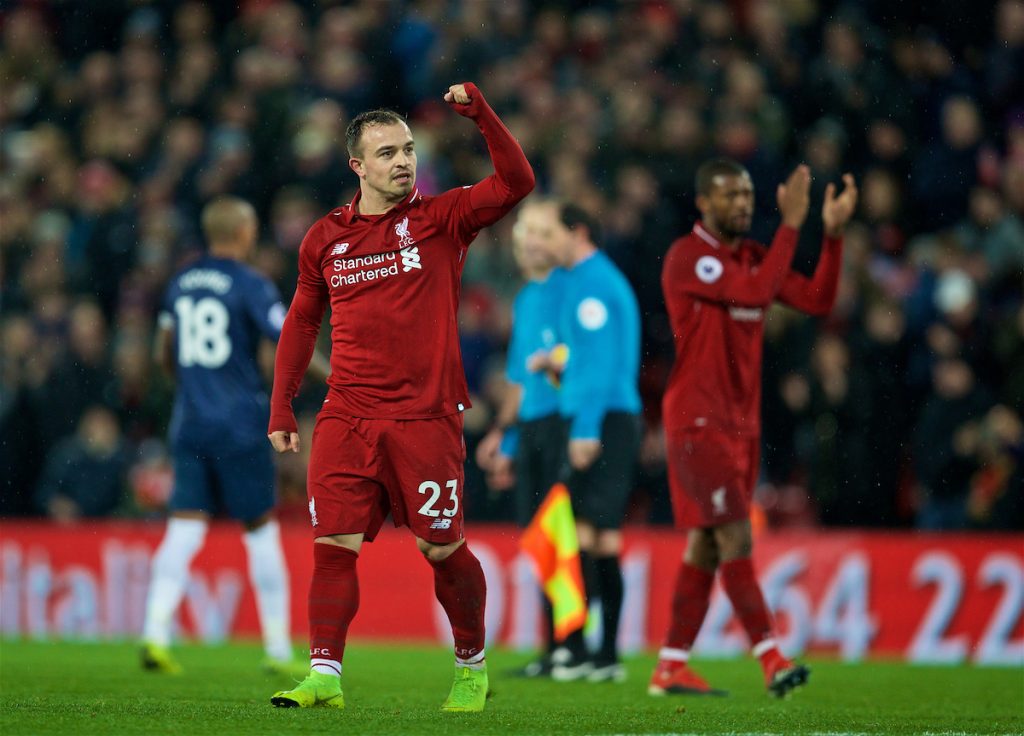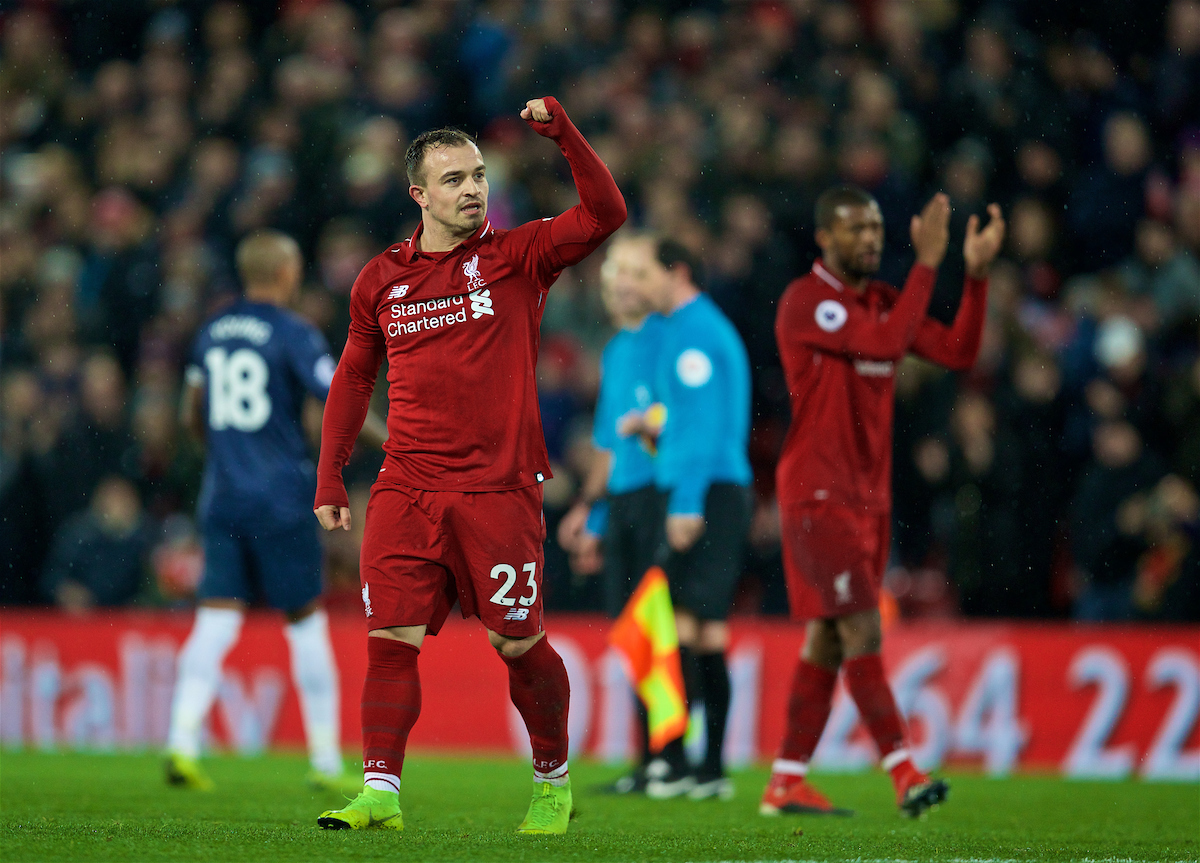 Sunday was so different.
Sunday we could bring on a lad who loves a shot and has absolutely no fear. There's no occasion too big. He comes on and scores twice in 10 minutes.
We can do that now. We can do it from the bench.
Sunday wasn't the day when the pressure was too much. We've played but all two sides in this league and not one of them have beaten us. We rode our luck at City, but that's a hell of a statement all the same.
That takes mental strength. That takes a squad and it was great to hear the manager refusing to congratulate the midfield in case it looks like a criticism of the one that defeated Napoli. There are no favourites now. Only Liverpool players.
Liverpool players who have won 14 and drawn three (all against top-five sides) in 17. Liverpool players who can't wait for the next game. Liverpool players whose feet are on the ground.
Hold onto this side. Embrace them. We haven't had times like this for a long time and it's worth the drab squads of recent times just to look upon this one. This fearless one.
Entropy can wait.
"From one to eleven, they were nowhere near our level." 🔥

🗣 Subscribe for all of our reaction to Liverpool's 3-1 win over Manchester United 👉 https://t.co/Y74hlJ4yQF pic.twitter.com/g3ntUnMtPx

— The Anfield Wrap (@TheAnfieldWrap) December 16, 2018
Recent Posts:
[rpfc_recent_posts_from_category meta="true"]
Pics: David Rawcliffe-Propaganda Photo
Like The Anfield Wrap on Facebook