BEN JOHNSON is on Boxing Day family duties today, so we're bringing you alternative Anfield Wrap Christmas ratings.
The best minds at TAW have put their heads together to score Liverpool's most important lads from the day The Reds went six clear at the top of the league.
It's lively. It's off the cuff. Oh, and by the way… Everybody gets a 10. It's Crimbo, after all.
Alisson: 10
Josh: Didn't have loads to do but was always well positioned when they got into our box.
Gibbo: Good save at the end.
Neil: More pheromones than any other man alive. Great bit of mad shit at the end. Loved the save.
Walshy: 12 clean sheets in 19. 10.
Trent: 10
Josh: So important when we're on the front foot.
Fuad: Passing was unreal and his corners.
Lovren: 10
Gibbo: Is unfortunately going to shoot loads over the next month now.
Neil: Will never watch his goal back because he is focused on the next game. Wants the team meeting now. No idea why Jürgen is fucking about.
Walsh: Best defender in the world. 10.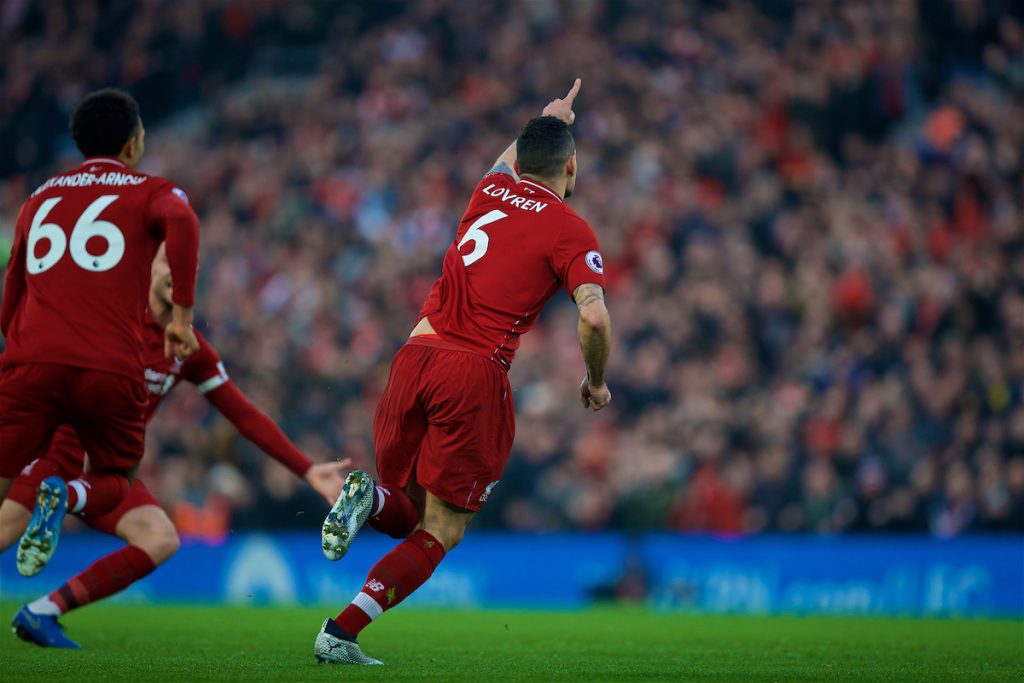 Van Dijk: 10
Gibbo: Should walk PFA player of the year.
Walshy: Probably the actual the best defender in the world. 10.
Robertson: 10
Dan: Working-class hero.
Fuad: His missus was supposed to give birth today, so reckon 12.
Henderson: 10
Gibbo: Great use of the ball all game. His pass to Trent for the third is gorgeous.
Neil: Great homage to Lee Cattermole. Hates Newcastle.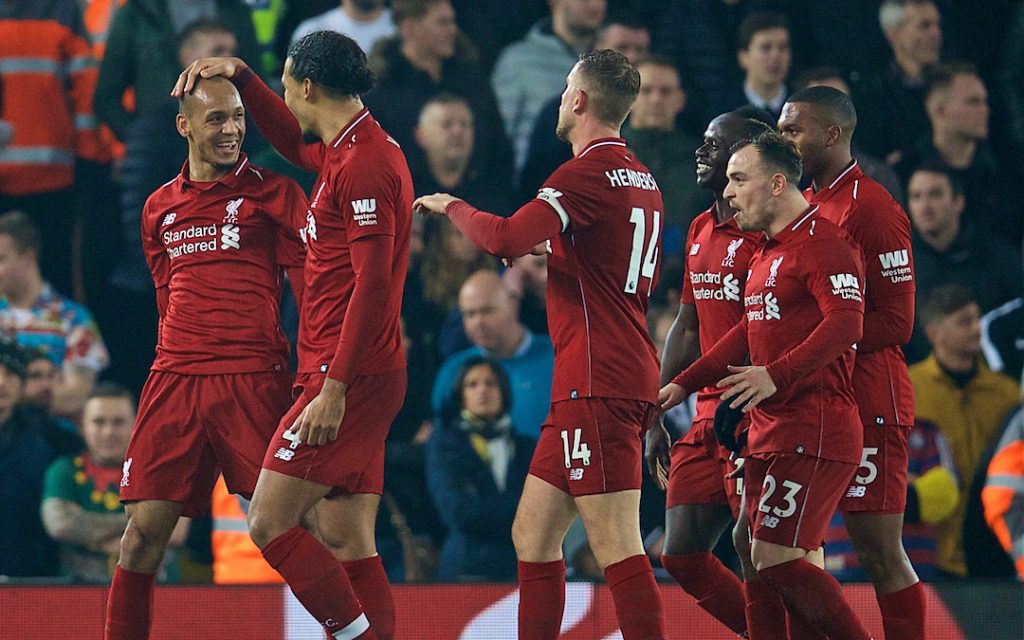 Wijnaldum: 10
Gibbo: Is really strong.
Walsh: Lovely smile, boss preds. 10.
Shaqiri: 10
Gibbo: They fucking love Shaqiri, you know. Always looking for him. BIG SHAQ IN THE HOUSE.
Fuad: Great short corner to Robbo for the first goal.
Walsh: Heavy how he used to have to play for Stoke. 10.
Salah: 10
Josh: Is he the best player we've ever had? Must be better than Messi now.
Gibbo: Up there with Phil Neal for me, Josh.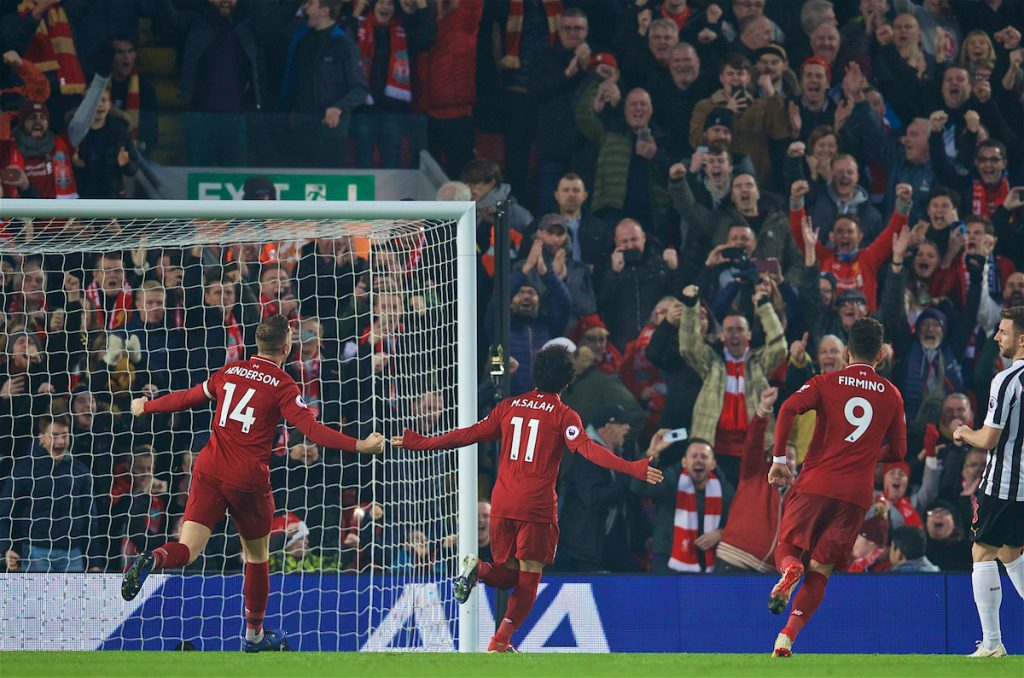 Mane: 10
Fuad: Made loads of great runs and the touch to bring down the last one was unreal. Probs gonna score six against Arsenal.
Walsh: Bet his Crimbo rigout is absolute flames. 10.
Firmino: 10
Gibbo: Just had some pigs and blankets crisps. Just smoky bacon really.
SUBS
Clyne: 10
Fuad: Really couldn't be arsed coming on.
Gibbo: Got a kid now, hasn't he? Probably had him up at 4.30am Christmas day.
Fabinho: 10
Walsh: Thought he was shite, probably the best midfielder of all time. 10.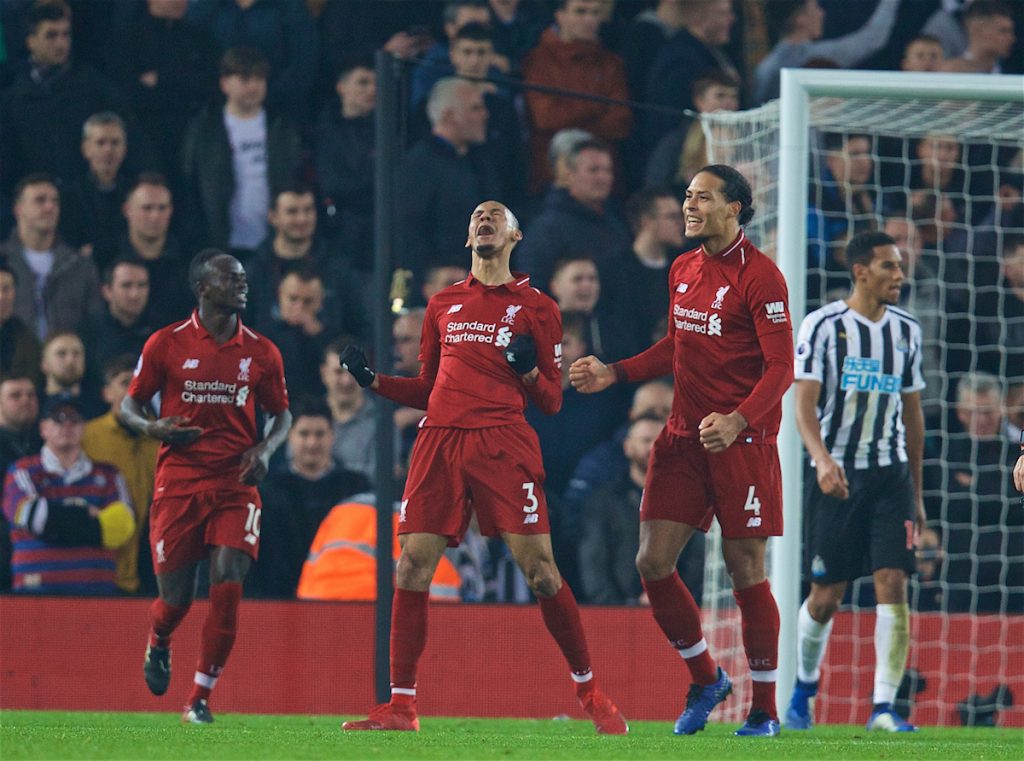 Sturridge: 10
Neil: Finds time everywhere. Like Neo in The Matrix fighting Mr Smith. Except it isn't Mr Smith. It's Paul Dummett.
The Internet: 10
Robbo: Responsible for absolute scenes on The Kop as it became clear City have shit their kecks.
Albrighton: 10
Neil: Mad how Villa let him go on a free, he won the league and is able to have a free pint in Motel.
Josh: He can have more than a free pint from me, tbf.
Dan Austin: 10
Neil: Has come back to Liverpool and told me twice that City were going to lose and been right twice.
(A big Crimbo nice one to John Gibbons, Shaun Walsh, Fuad Hasan, Neil Atkinson, Dan Austin and Gareth Roberts for their contributions.)
"Who the fuck are Manchester City, who the fuck is anyone compared to this Liverpool team." ✊

🗣 Subscribe and listen to our immediate post-match reaction show after the Reds go SIX points clear at the top of the League 👉 https://t.co/XZAK9veWt7 pic.twitter.com/wYvagvbAM7

— The Anfield Wrap (@TheAnfieldWrap) 26 December 2018
Recent Posts:
[rpfc_recent_posts_from_category meta="true"]
Pics: David Rawcliffe-Propaganda Photo
Like The Anfield Wrap on Facebook