THAT is one of the maddest 1-0s I've ever seen.
When fate seemed to want to conspire against The Reds on the night, they stood up in the face of adversity and every single one of them were absolutely accounted for.
Tonight they made the impact which counts most of all.
For all the talk of Olympiakos at Anfield in 2004 heading into the game, we were seeing a Liverpool side who are relying on much more than a Roy Of The Rovers performance to decide their destiny.
If you want your Roy Of The Rovers, look at every single member of that midfield tonight. Written off before the game, every single one of them showed mettle. All maintaining the tempo even when it threatened to go completely bananas.
And there were moments when it did.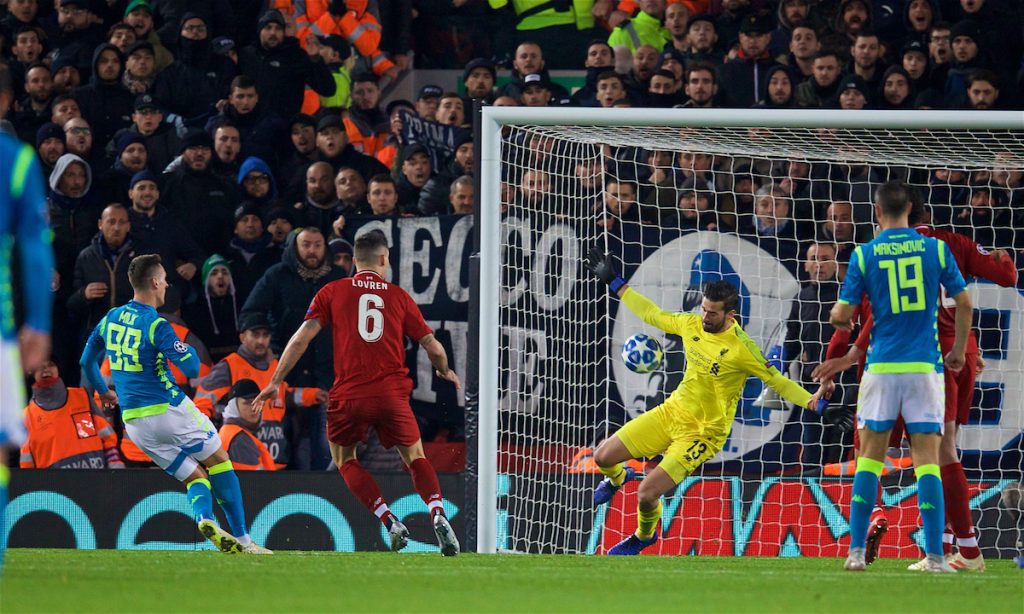 The last 10 felt like some of the most testing I've had to endure being stood on The Kop. When people talk about The Kop being able to suck the ball into the goal, they almost seemed able to suck it away from their own goal for that frantic ending.
Does that take away from every performance of the back eight? It shouldn't. From goalkeeper to midfield they demonstrated the most class.
Joel Matip and Virgil van Dijk were once again colossal at the back. Big Joely in particular seemed to be on top of everything that came his way. Virgil did well to not lose his head after one of many ridiculous bookings.
The maturity from the back seemed to be shared across the pitch. Mo Salah epitomised that with his well-taken finish. His doggedness all night may well go under the radar, but make no mistake, he is the best player we've seen at Anfield since Luis Suarez walked the corridors.
Maturity is an attribute this Liverpool side are oozing at the moment.
Everybody will talk about how Liverpool's performance at Bournemouth put the rest of the league on notice, but performances like tonight's put Europe on notice.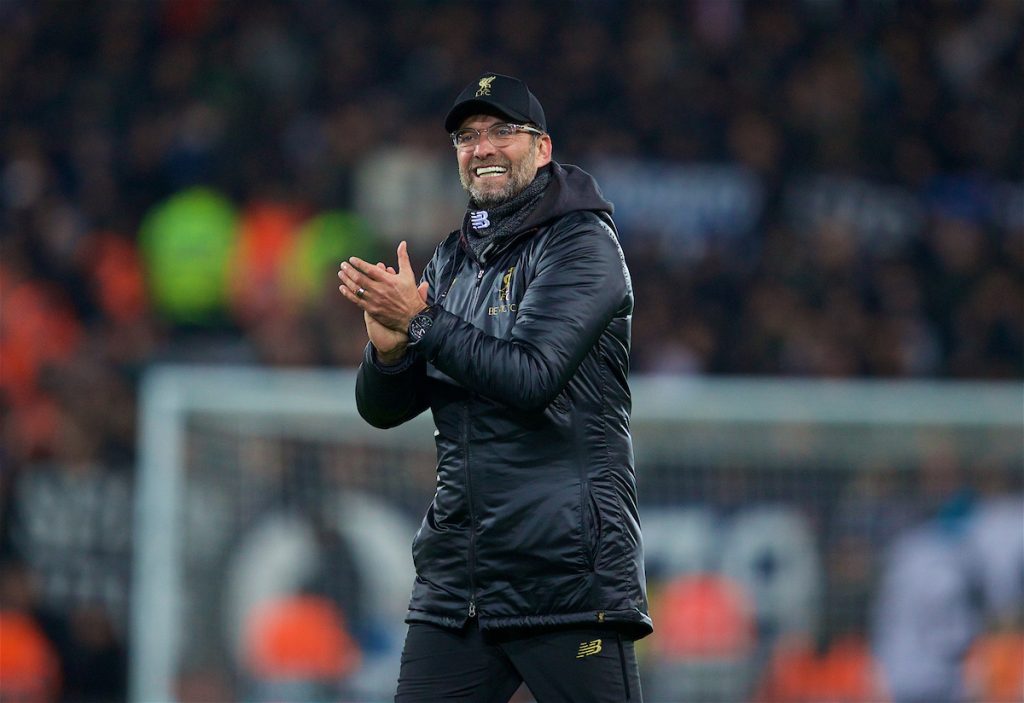 Liverpool are going absolutely nowhere. Jürgen Klopp has built this team for a challenge on several fronts, and they're absolutely determined to make sure they make the strongest challenge across the board.
They've overcome one of the strongest challenges tonight. Napoli wanted to make it a dogfight. The officials were determined to referee the occasion and the crowd, but not any part of the actual game in front of their eyes.
Liverpool were prevented at every turn from being able to play the game on their terms, but they managed to establish a foothold and clung to it like their lives depended on it. They did, because it matters more than you could know.
This is a new Liverpool. Forget what has come before. Forget what you heard about Klopp and his style before he took the reins. This is Liverpool being the best version of themselves. The winning Reds.
They ensured more great nights are to come, but they have already given us some of the best nights of our lives so far. Are you not entertained?
Liverpool's stature grows and grows. They've conquered all of Europe. Don't you dare think it's going to stop there.
"I feel like we owe Roma more money. Alisson's save is one of the best I've ever seen." 🔥

🗣 Subscribe and listen to immediate post-match reaction podcast after the Reds go through the last 16 👉 https://t.co/Y74hlJ4yQF pic.twitter.com/YQfkaaSOrI

— The Anfield Wrap (@TheAnfieldWrap) December 11, 2018
Recent Posts:
[rpfc_recent_posts_from_category meta="true"]
Pics: David Rawcliffe-Propaganda Photo
Like The Anfield Wrap on Facebook