SOMETIMES one of the greatest motivations is being told no.
You can't do that. You won't do that. You haven't got the skills. You haven't got the talent. It will never work. You won't see it through.
We've all had it in one way or another during our lives, and sticking it to the doubters is so satisfyingly sweet.
What do they know? Who are they to judge? Having the mental fortitude to hurdle past the haters creates a glow that's wonderfully warm. It can become a motivator all of its own.
Of course we're all meant to be gracious and dignified; sportsmanlike, in respect of the football.
But that doesn't mean that the mind can't scream "fucking get in there" as you keep the emotion under and offer a hand to your opponent when the job is done.
As so often is the case, we can only guess what Jürgen Klopp chooses to highlight to his squad to get them firing mentally. And then there are the individuals within that squad. What puts the fire in their bellies?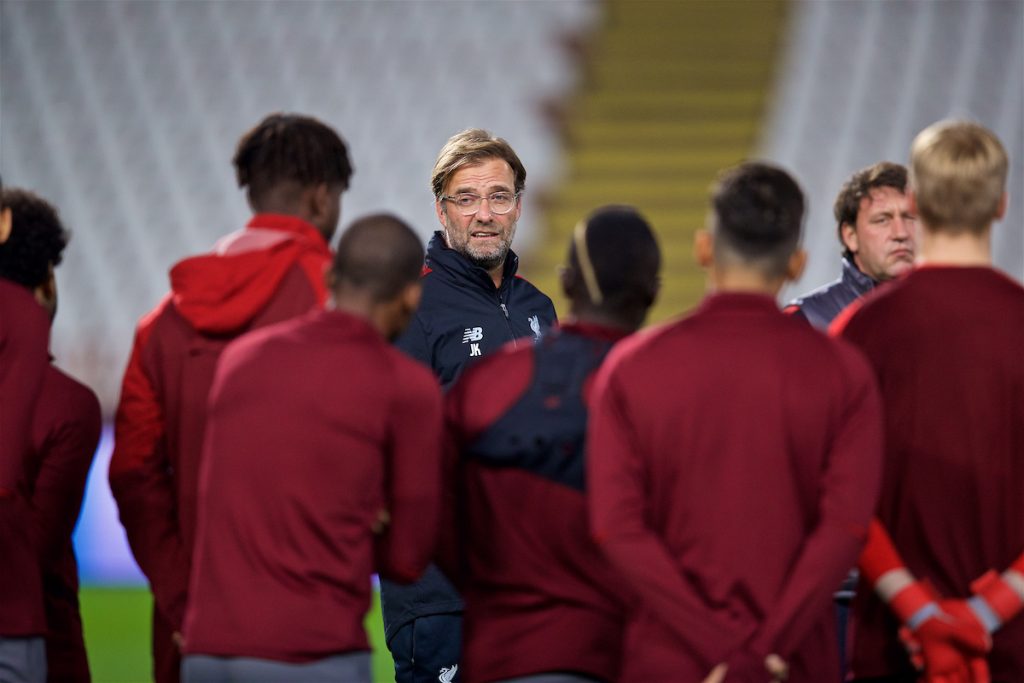 Just like with the honourable handshake and the friendly smile, what the outside sees isn't necessarily what the inside knows.
There are however hints at times that Liverpool — and the players of — are enjoying sticking it to the critics. Because let's be honest there have been enough of them this season, even within our own red ranks.
This weekend we heard from Xherdan Shaqiri, who again reaffirmed himself as a man worth listening to when it comes to an interview.
He hasn't quite reached Charlie Austin levels of "oh, so this is what they really think" yet, but give it time.
When asked if he would go for a coffee with Gary Neville, he responded with a verbal v-sign that it was hard not to love.
"Not at all," Shaqiri told Blick. "I do not care what he says. I do not care if he says now that I'm playing hard.
"Many have ridiculed [me] after the transfer that Liverpool is too big for me. But I was always calm when I got little playing time at the beginning.
"Anyone who sticks two fingers up to Gary Neville is alright by me." 😂

🎥 Watch today's Talking Reds, with @thejamessutton, in full here on our YouTube channel 👉 https://t.co/CmEr5rIcni pic.twitter.com/kHNVjsbRqY

— The Anfield Wrap (@TheAnfieldWrap) November 19, 2018
"I knew, of course because of the experience at Bayern and Inter, that I have to be patient, work focused and then take my chance when I get it."
Shaqiri has done just that, and it's clear the disdain of the doubters has helped to drive him on, as his glorious clarification of the shirt sent to Sky Sports suggested.
"It was an idea of the club that I liked to follow," he continued. "But I do not bring my services for my critics."
What a line that is. And few would deny his decision to deliver it such was the flurry of flak that came his way during the summer. It wasn't just an opinion or two, his very professionalism was questioned.
But Shaqiri's glut of goals and assists for club and country isn't the only example of those in red offering the bird to those firing shots from beyond.
The Mo Salah "crisis" was another, his frustration with the fetish around his every touch of the ball displayed in the incredulous "who?" interview with BT Sport when asked if he was proving his critics wrong after finding the net at Huddersfield.
It goes on, even into the coaching team. Englanders rejoiced when Harry Kane stuck the ball into the Croatian net late on the other night but Scousers noted it was the mammoth throw from Joe Gomez that caused the confusion that led to it.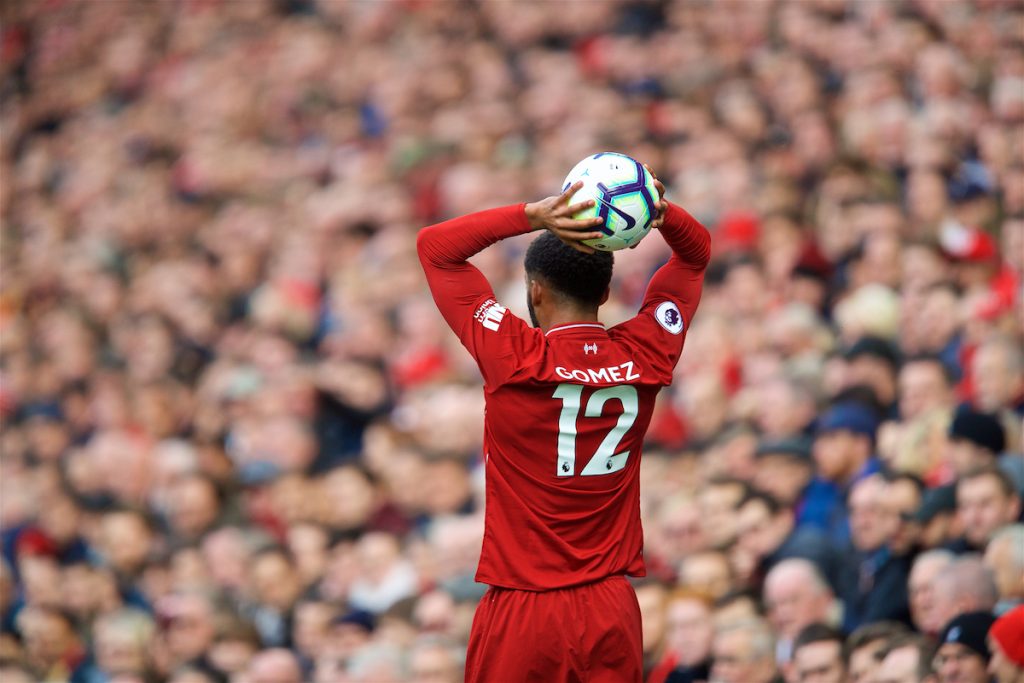 Who's laughing about the throw-in coach now? Certainly not the man himself who was happily tweeting about the incident. Good on him. Where are the smart arse comments now, Andy Gray?
The argument for the work on throws was the idea of marginal gains — if it's an extra half an hour on a training session every week and it leads to a matchwinner now and then, why wouldn't you?
Perhaps Liverpool can use the human condition in a similar way. A sportsman scorned can be a dangerous animal. No one likes to be written off. No likes to be told no, you can't or you won't.
So while the critics keep coming, perhaps Liverpool can keep proving them wrong.
The Reds can't score enough goals. They can't match Manchester City. The midfield is a mess. The leaders have got too much, Liverpool can't match it.
And yet here they are. Still hanging around. Stil being a nuisance. Still staying in touch.
They can't keep that up, can they? So everyone says. Prove them wrong.
"This year we *can* win the League, we're in position now where we can win the League.

"Man City can twat teams 10-0 if they want, but we'll still be there." ✊

🗣 Listen to this week's FREE Anfield Wrap podcast 👉 https://t.co/CULYfNh2fs pic.twitter.com/oT0M2eV4Qq

— The Anfield Wrap (@TheAnfieldWrap) November 19, 2018
Recent Posts:
[rpfc_recent_posts_from_category meta="true"]
Pics: David Rawcliffe-Propaganda Photo
Like The Anfield Wrap on Facebook