FOOTBALLERS are a strange bunch.
Isolated from modern society by virtue of their trade, they live in a constant microcosm of evaluation and debate as well as being undeniably privileged. The modern footballer cuts a paradoxical figure at the best of times.
The thing I've always found most fascinating about our footballers is the responsibility we place on them, a responsibility which forms an assumption of them being older and more responsible than we are, by virtue erasing any semblance of biology.
I often attach a level of obligation and maturity on someone like Joe Gomez, for example. Gomez was born on May 23, 1997, when I was entering a summer of preparation for high school life.
Yet I will watch Liverpool every week and expect Gomez to be an embodiment of sensible decisions, of sound judgement and of unremitting high standards in all that he does.
I do this to every player in a Liverpool shirt. I demand the highest standards from people who have spent significantly fewer years on this earth than myself. It is very rare, therefore, that a player comes along who you genuinely feel the need to protect from the elements of elite football and all it constantly demands, a player you see as the young man he inevitably is.
Naby Keita, however, is currently that player.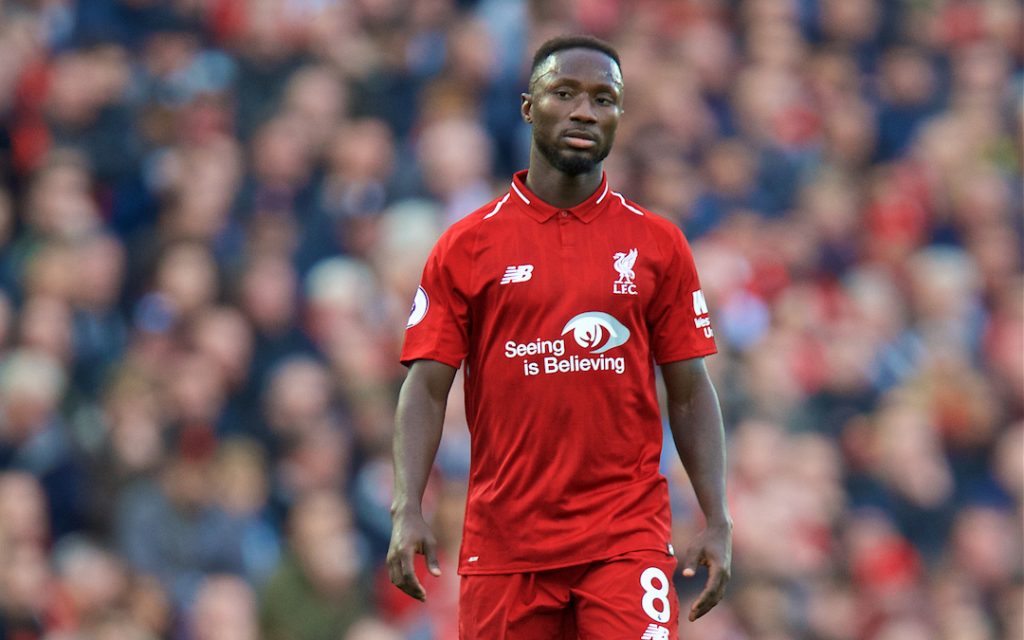 Since the 23-year-old Guinean arrived on Merseyside, following his protracted transfer from RB Leipzig in the summer of 2017, he has at times cut an isolated and lost figure.
Early pre-season bonding with the likes of Daniel Sturridge have dissipated publicly and stories of the midfielder's life alone in the Merseyside suburbs, coupled with his early struggle with integration into this Liverpool team have left many fans concerned.
Maybe I'm being slightly paternal as I finally enter adulthood at the age of 32, I don't know. But I do worry about him. I want to make sure he's eating well, that he knows how to work the heating in his house and that he is getting on with his new friends.
It should be stated there is still an unwavering patience around the likes of Keita and Fabinho, rightly so. People do not develop at the same rate, and the lifestyle and adjustment process of a footballer is sometimes forgotten when taking these things into consideration.
Keita's Liverpool career hasn't started at the rate many would have wished. A niggling back injury, coupled with The Reds facing a more unengaged and preserved opposition approach, has undoubtedly contributed to a lack of momentum and form from the player.
The hope is that the worst is now behind Keita in terms of injury and Jürgen Klopp will be hoping his midfielder has used the latest international break as a time for reflection on his first few months in English football, allowing him to now focus on how he can positively contribute to Liverpool's quest for success going forward.
It should be noted Keita has shown hints of his class in a Liverpool shirt. His performances in The Reds' first two domestic league fixtures, at home to West Ham and away to Crystal Palace, had fans and pundits alike in appreciation.
Naby Keita: "I think it's fair to say that the Premier League is a tough league."

Also Naby Keita:pic.twitter.com/7e7wbKZ4NO

— The Anfield Wrap (@TheAnfieldWrap) 11 September 2018
Tactically, Keita's contribution in both games gave insight into how Klopp maybe sees the model of his team with the industrious Guinean at its heart. That splitting of the pitch with the midfielder operating from the left to link with Sadio Mane and Andy Robertson, which also allows for the long diagonal to isolate Mohamed Salah with opposition defenders reaped early rewards.
The Reds have since maintained results on a more attritional basis this season, seeing the trusted trio of Jordan Henderson, James Milner and Gini Wijnaldum regularly lining up in midfield.
However, with the relentless Christmas schedule imminent, Klopp will need and demand more from his entire squad and this period could offer a real opportunity for a player like Keita to come in and add a different, more dynamic and direct approach to Liverpool's play.
All footballers have different preferences to when they play games, also. Some prefer training and respite between matches while others will want to be back on the pitch the minute they leave it. Keita may be somebody who finds that stimulation and rhythm from continued competition in match form.
If that is the case, you wouldn't bet against the diminutive number eight finding a home in this Liverpool midfield.
Last season is often used as a reference point, therefore the slightly more elongated development followed by the explosive impact of the likes of Robertson and Alex Oxlade-Chamberlain should not be overlooked.
Early RB Leipzig compilations of Keita resembled a comparison to prime Paul Gascoigne, the turn and drop of the shoulder while running tiptoed square on at his opposite number.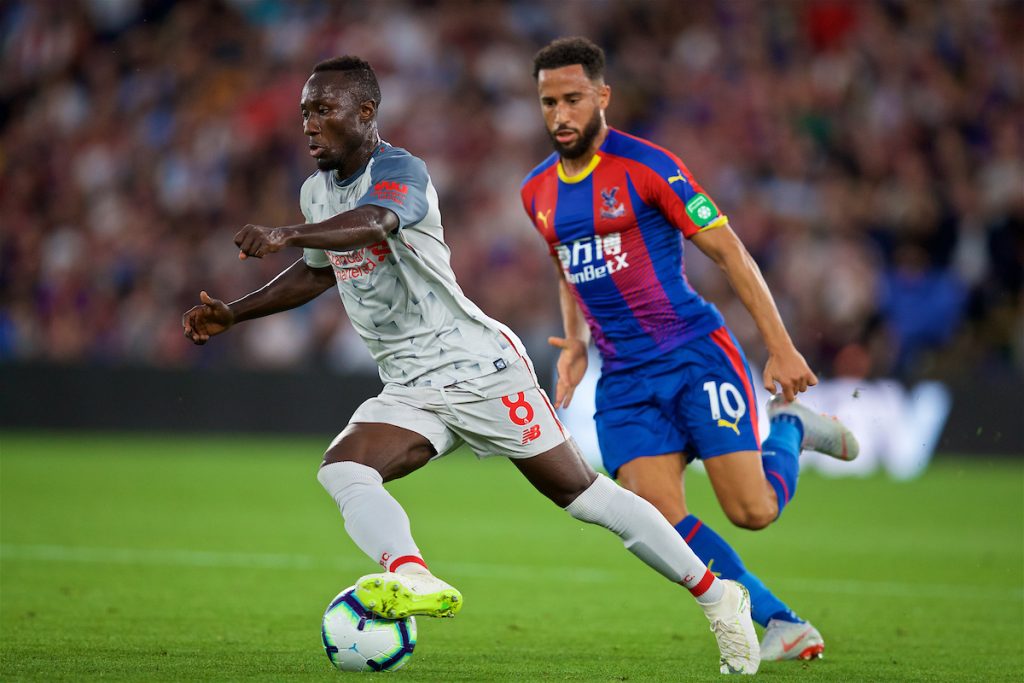 Keita should look at the coming period as an exciting opportunity to express himself as an individual and team asset, and to create that element of attacking chaos in Liverpool's play so many are crying out for.
He is, after all, the player we were all most excited about. The player who came with the most anticipation and excitement, and the player whose blossoming reputation across Europe was laid out before us prior to his arrival.
Patience remains an impossible ask in this eternally demanding world of football, an existence where age and development are extraneous concepts, with expectations constantly stratospheric.
Yet there is still plenty to be optimistic about with Keita, an excitement and potential yet to fully blossom as we continue to be tortured by our own thirst, in those pleasures that we seek.
As Christmas approaches and another opportunity presents itself, there remains little doubt that the arrival of Naby Keita on the main stage at Liverpool will be something worth waiting for.
"Ohhhh Mane, Mane" 🎶🔥

🗣 Subscribe to #TAWPlayer and listen to our immediate reaction to the news that Sadio Mane has committed his long-term future to the Reds 👉 https://t.co/Y74hlJ4yQF pic.twitter.com/Hgfzv8nBCW

— The Anfield Wrap (@TheAnfieldWrap) November 22, 2018
Recent Posts:
[rpfc_recent_posts_from_category meta="true"]
Pics: David Rawcliffe-Propaganda Photo
Like The Anfield Wrap on Facebook