DESPITE a seemingly unstoppable march towards predictability at the top level of the game, it's the unknown that keeps us interested.
We might see eye-popping odds offered by bookies that say a team has next to no chance of achieving a result, or winning a trophy, yet the "what if" always remains. A chance, however slim, is a chance nevertheless.
It's why people punted on Rob Jones to score a goal every week for Liverpool despite gleeful bookies offering odds of 50-1. And it's why we dream, why we imagine how glory might feel, why the ride remains enjoyable despite what the experts might say about foregone conclusions and the chance of it ending how you dreamt it being slim to no chance.
The unpredictable, that's the surprise you see, as a TV show you probably won't remember once told us. It's one of the great things about all sports.
Knowing this then, it's funny how many insist on being "right" about football. At all times. In perpetuity. Good those people, aren't they?
With so many random factors at play in every aspect of the game, from the outcome of matches to the success of a transfer, why would you expect to be – or want to be – "right" all the time?
All you can do is offer a considered opinion on the evidence available at the time. And a million factors from bias to blind faith may influence your conclusion. So why expect to be "right"?
Yet, "I got this one wrong" or "I was wrong about X" are phrases largely conspicuous by their absence in the football lexicon.
It seems the ego wins through more often than not and everyone keeps on swinging regardless.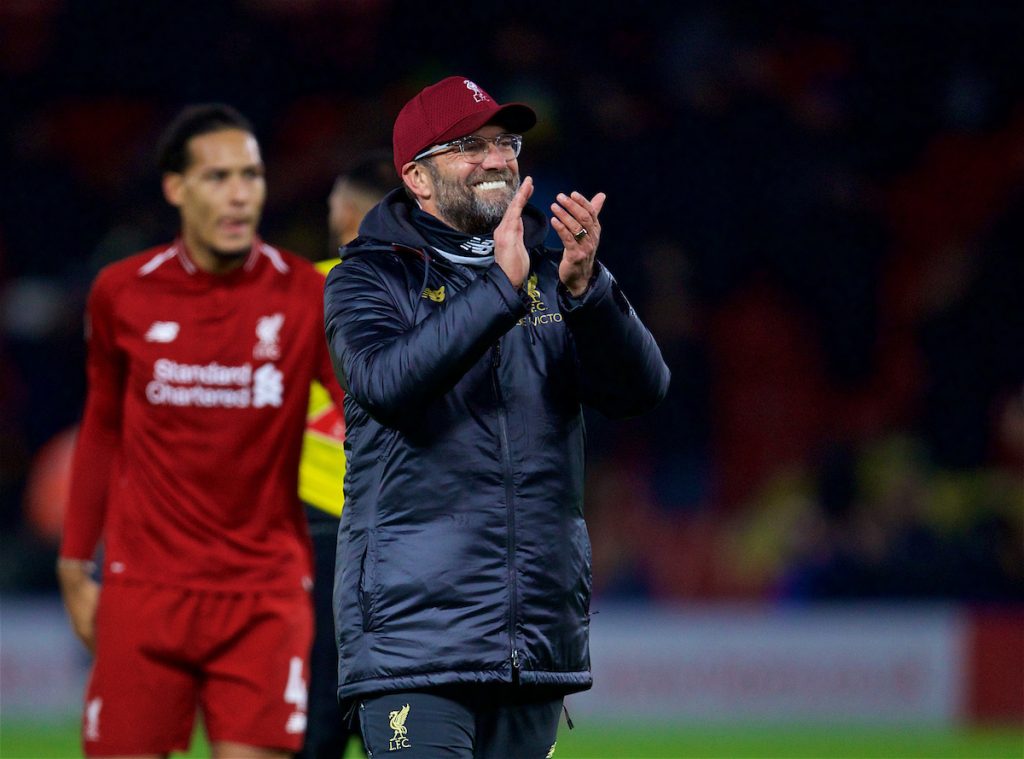 Sky Sports' Goals On Sunday offered up an example at the weekend when the man with the £10million corner kicks, Charlie Adam, was a guest on the sofa.
Previously outspoken on the subject of Xherdan Shaqiri's move to Liverpool, and his contribution, or alleged lack of, to Stoke's demise, Adam had the perfect opportunity to hold his hands up and say perhaps his moanings in front of the microphone had been a tad over the top.
No such luck. Instead, a meandering and muddled assessment from the Scot damned the Swiss star with some faint praise for a solid start at Liverpool, before suggesting Jonathan Walters was a better bet for winning a relegation battle at Stoke.
Then, he said the players surrounding Shaqiri as The Potters plummeted had maybe not been good enough, not at his level.
"So I was right, like [wasn't I?]…"
He didn't say that (at least part of his brain might have thought it) but there was very little evidence of a shift in an opinion that appears to be based on a personal dislike of his former teammate.
It's a strange stance, because while Adam, and plenty more besides, will defend a position once in it for fear of not being "right" and looking a bit silly, it undermines their credibility somewhat by not just saying: "You know what, based on what I saw in the past, I thought, nah, no chance he survives or thrives. But he's proving me wrong so far…"
It's not just Adam, though. The phenomenon is everywhere around football, from managers who spin a story about their side's dominance in defeat, to fans who present a persona to rid themselves of ridicule.
"Why would you ever say, 'This is our year' — you're going to look stupid when we don't win it."
Sound familiar?
At this stage of the season, with an admitted and perfectly acceptable bias towards the team you love, you might look at all the available evidence and go: "Yep, we're going to win it. I just fancy us."
And that's absolutely fine. If it makes you "wrong" at some point in the future, so what? If the odd fan of another club picks up on your comments and calls you "deluded", who cares? Who are they? What does their opinion matter? How does it change your life?
The whole idea of living this game as so many of us do is to have fun. It's supposed to put a smile on your face, make you feel good, provide an escape from the routines of daily life. If it becomes mental graft, maybe it's time to climb a mountain or something.
Everyone is "wrong" about football at some point. Everyone. Whether it's misjudgment regarding the talent of a player, a prediction that didn't turn out or a belief that a transfer would be good, bad, or indifferent, everyone gets it "wrong". It applies to everything in life.
So fuck then being "right" and performing mental gymnastics to appear to be so.
Fuck internet grudges over a player or a prediction. Who cares, really, what someone you don't know has typed into a little box on the internet?
And fuck not being able to say you got it "wrong".
It's sound. It's fine. The world keeps turning and football will still exist. So will you.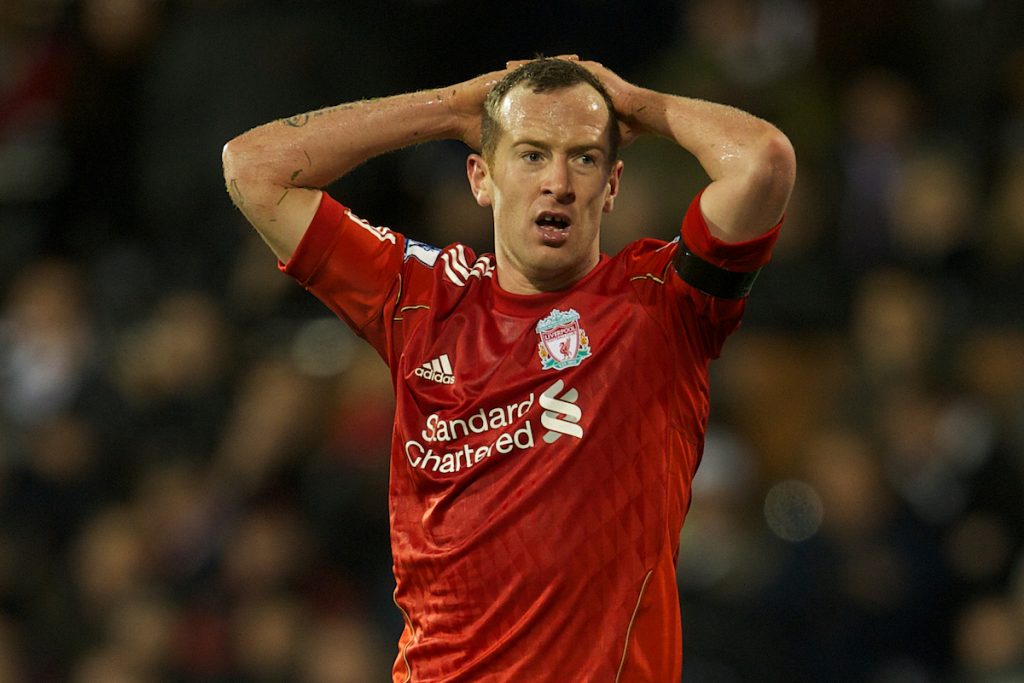 Perhaps how so much of what surrounds the game is presented is a part of it.
It is so often "experts", or "insight" when in fact it's just a conversation and opinions based on what is known at that particular time. That can remain entertaining and interesting. It just doesn't always require presentation as something more.
Holes are inevitably picked when it's not so "expert". So why don't we all be a little more human about it?
Think of all the "wrongs" in football that remain referenced to this day. Remember Alan Hansen said "you'll never win anything with kids" then Manchester United won things with young players in the side?
United fans made T-shirts featuring the phrase. Good for them.
Did it make Hansen any less loved or respected?
Did it make him a bad pundit?
He was on Match Of The Day for 22 years. He definitely got something "right".
What about Kevin Keegan? Remember him co-commentating on the World Cup penalty shootout?
"Quickly Kevin, will he score?"
"Yes."
David Batty didn't as it happens. And yet the moment is always held up as some kind of commentary cock up. "Look, look, he got it wrong." It's even the name of a podcast about football in the '90s.
Yet Keegan remains a Liverpool legend. A man who has just recently done a series of very interesting interviews relating to his book. He's got lots of engaging things to say about the sport.
So I'm happy to be a football hypocrite. I'm happy to be wrong. I'm happy if you think I'm talking a load of shite.
I'm just a fan talking about a game, and a club, I love.
And that's the bit that counts, isn't it? The ego-driven "right" or "wrong" nonsense is hardly worth your time.
"At the time I didn't, but watching the game back, I thought Liverpool were actually really good." 👏

🗣 Subscribe and listen to our latest 'Review' show, taking an in-depth look at the Reds' win over Watford 👉 https://t.co/lmNtBz4ADz pic.twitter.com/4PcNuRCL8Q

— The Anfield Wrap (@TheAnfieldWrap) November 26, 2018
Recent Posts:
[rpfc_recent_posts_from_category meta="true"]
Pics: David Rawcliffe-Propaganda Photo
Like The Anfield Wrap on Facebook