"HE gets forward and he shoots, he takes freekicks as a teenager in the Champions League.
"That tells you he's not only got the confidence in himself, his teammates have confidence in him and that is huge."
Confidence is a strange concept in football. Often young men are defined as being "confidence players", and it never takes too long for the body language experts to come out to tell you that somebody is either lacking it or has too much of a swagger about about them.
How much confidence is too much? Don't we want the young lads who are watched by millions around the world week in, week out to be supremely confident? At what point can they still do that despite being low on confidence?
The above quote is from Manchester United legend Rio Ferdinand talking about Liverpool's Trent Alexander-Arnold, who made his debut for the club two years ago today.
Trent's rapid ascent to the first team at Liverpool was that of a young lad who was always confident in his abilities, but more importantly could back it up and then some.
He captained the under 16s and under 18s at a time when he was younger than most of his peers, and made the leap near enough straight from the under 18s to the first team, making only a handful of appearances for the under 23s.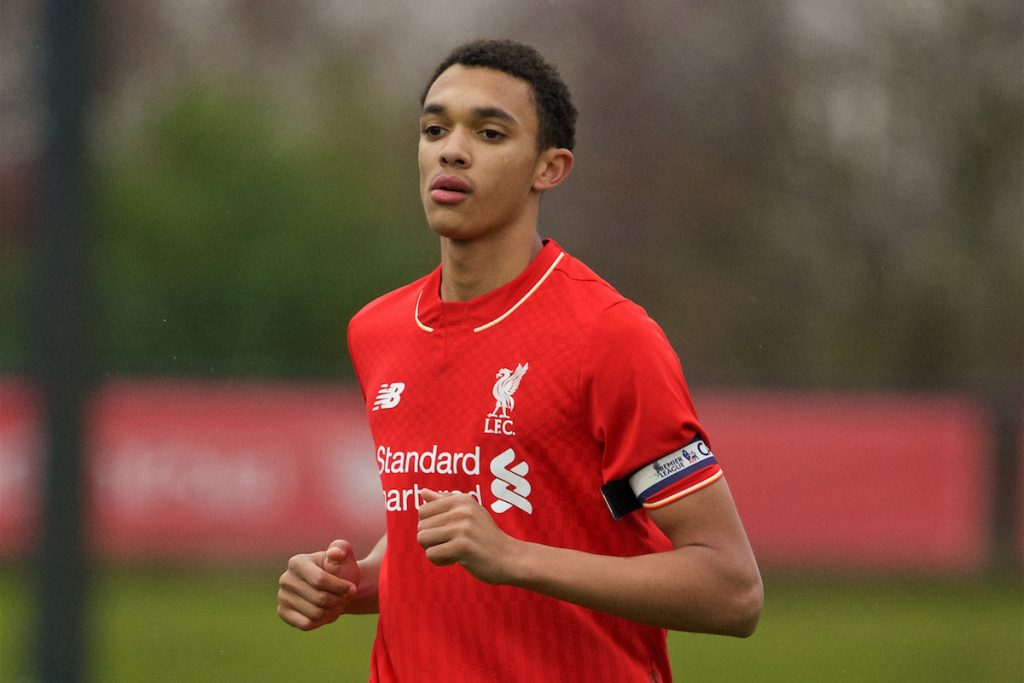 In the space of less than three months, Trent went from making his first senior appearance as a lanky teen in a League Cup third round game against a second-string Tottenham Hotspur side, to starting at Old Trafford in the league, and continues to grow in stature — physically and metaphorically.
Despite being a central midfielder by trade, he's managed to excel at right back with his pace, passing range and ability to get to the byline ensuring he could hold his own on the biggest stages.
Those attributes no doubt helped him propel himself to backup to Nathaniel Clyne, which gave him the role of starting full back due to Clyne's injury problems at the beginning of 2017-18.
There's a story about academy director Alex Inglethorpe instructing Trent that reinventing himself at right back would aid his path to the first team.
While that has proved to be true, the 20-year-old's ability to adapt to that position has been helped by the fact that Jürgen Klopp has his full backs play a lot like midfielders. Though there has had to be some adaptation, Trent's attributes suit the role he's being asked to play almost perfectly.
What most probably didn't expect was for Trent to not only be assuming freekick duties in a crunch Champions League qualifier against Hoffenheim, but to score from one 30 yards out to put The Reds ahead. The reasons behind his rapid rise becoming more apparent by the minute.
He's had performances where he appears to have struggled. The baptism of fire at Manchester United proved a tough test. He was again exposed by an on-fire Marcus Rashford in the same fixture last season, before Wilfried Zaha gave him another torrid time just a few weeks later.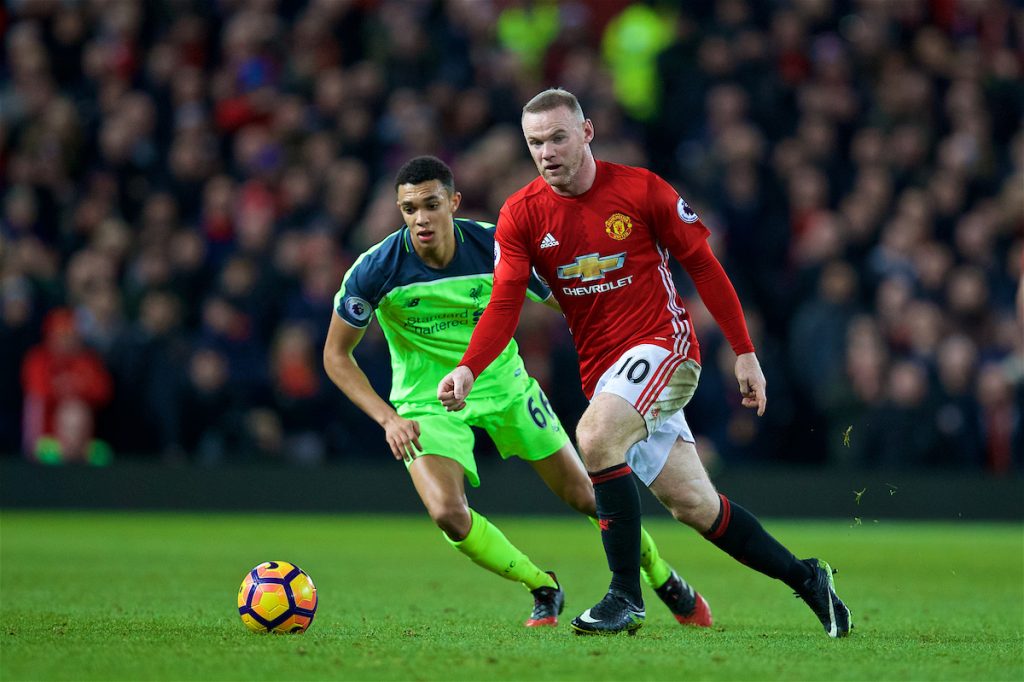 There were concerns and question marks, particularly with a huge Champions League quarter final first leg against Manchester City to come. Leroy Sane had torn apart some of the league's most experienced defenders and had some fearing the worst for Trent.
However, that game proved to be one of Trent's finest. The pre-game suggestions that Pep Guardiola's team would target Liverpool's right back came true, but they're proved to be no salvation for his lads. Trent won near enough every duel against Sane and didn't let his concentration slip for even a second.
Until that point, everybody knew he had potential. But the grit and determination he showed to prove the doubters wrong that night showed just how mature he was for a teenager.
Since then he has faced Cristiano Ronaldo and Neymar, played in a Champions League final and at the World Cup with England, and remained completely unfazed by it all. Nothing has come too soon for Trent.
In the 4-0 win over Red Star Belgrade, he had the confidence to try a few flicks and clever passes while getting involved with the attack.
Despite being dropped for the last two league games against Man City and Huddersfield, he has remained positive and kept his head screwed on.
"It's wrong if you go into a game and think you're starting week in and week out. It's only right that there's rotation. Keeping people on their toes is the best way to get the best out of people."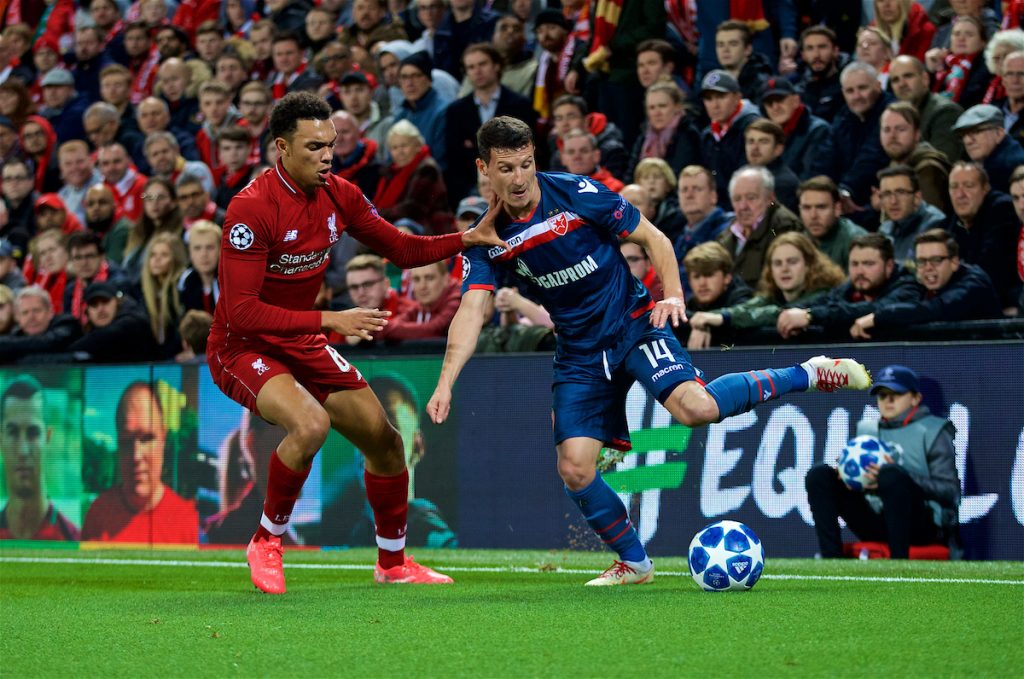 There's very little this lad can't do. The more he says and does, the less his immense attitude comes as a surprise. But it almost should be given his age and lack of time at the top level.
Confidence may be a necessary requirement in football, the question is more about different players channel it.
Trent at such a young age has stood up to the toughest tests and passed most with flying colours.
We can often get over excited about young players, but the sky's the limit for Trent.
"Every Red Star player just thought, 'fucking hell we can't live with this.'" 🔥

🗣 Subscribe and listen to our immediate post-match reaction show after the Reds' 4-0 win over Red Star 👉 https://t.co/Y74hlJ4yQF pic.twitter.com/bIMRvhYUjV

— The Anfield Wrap (@TheAnfieldWrap) October 24, 2018
Recent Posts:
[rpfc_recent_posts_from_category meta="true"]
Pics: David Rawcliffe-Propaganda Photo
Like The Anfield Wrap on Facebook