TO be a little slow, a little late.
A little slow is fine. Slow to the pace but not the uptake. No requirements to catch up in a race in which you've already been overlapped.
A little late is equally acceptable. Not being first to the party and subsequently first to leave after drinking way too much, too early.
Liverpool have this season been a little slow, a little late. A team castigated with not being at their best while amassing points at a title-challenging standard.
Crucially, The Reds still look like they are able to go up, to find another gear if and when the planets align. The slight element of restraint feels a lot more on the terms of Jürgen Klopp's men in a way that it doesn't currently for a club like Tottenham, for example.
Spurs are an interesting case in point. Their ability to flat track through a domestic season has almost become part of their DNA, yet you always felt they could enhance their performance over periods in a season and flex their muscles as a top-four powerhouse.
However, looking at Mauricio Pochettino's men this campaign, a niggling doubt persists about their ability to match the pace in an encounter that so requires it. Their Champions League form has proven to be an example of the lethargy that pervades around the Londoners following their players' exertions in Russia last summer.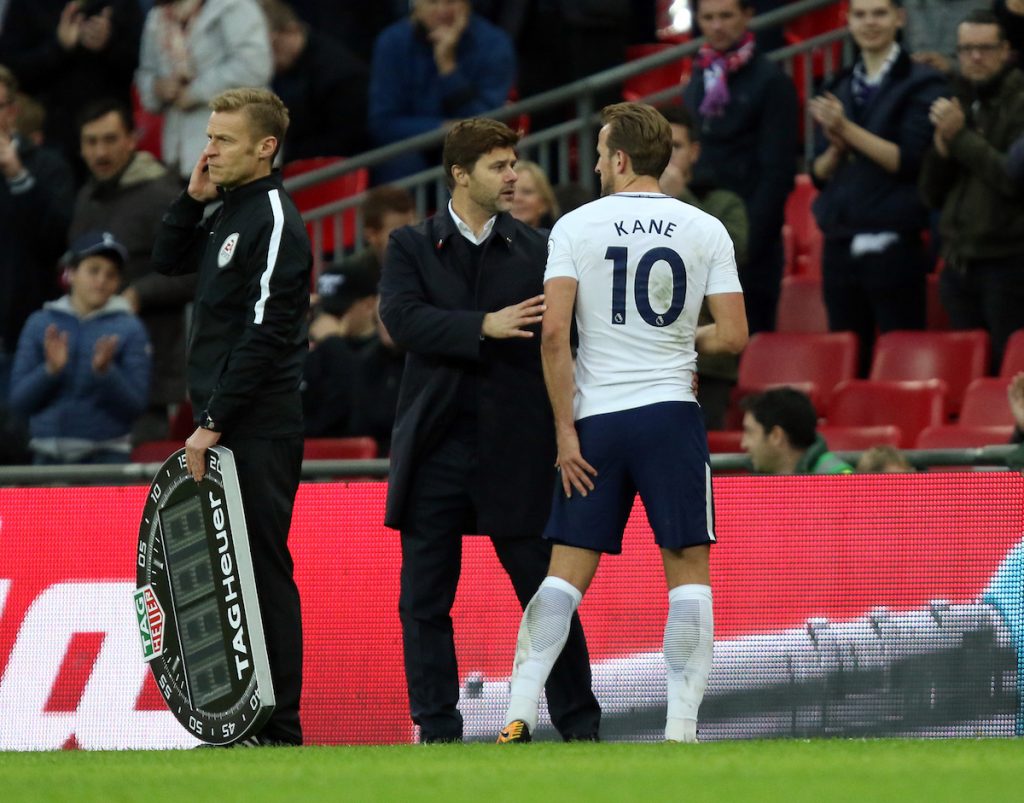 Wednesday night's victory over Red Star Belgrade saw an improvement in Liverpool's performance which culminated in the pleasing return of the number four next to their scoreline. Yet the most encouraging element was arguably the ability to work things out in game all over the pitch, a much underrated factor of the team's success last term.
At times this season, Liverpool have struggled to adapt to the more comprehensive opposition plan to restrict and frustrate them. However, during the midweek win there was a collective and individual determination not to let this happen, the performance of Fabinho exemplifying such an adaptive mindset.
A common theme among fans this season has been the parallels drawn between last season and this, and the dichotomy between an attacking team and a defensive one. It has been almost as if a choice or compromise has had to be made between enjoyment and sacrifice.
The desire across the board for Liverpool to cut loose in games has been at times fervent, with the phrase "imagine what happens when we click," being casually banded around the streets of L4 and beyond since August.
There is a danger to this, being that you can waste your time always looking at tomorrow rather than savouring the moment. While continuing to pine for a more attacking approach, there should remain appreciation of the fact Liverpool have this season shown a solidity and defensive calm that ensures you don't become engulfed in perpetual dread every time they concede a set piece.
We are all guilty of looking at things with our own perspective. Therefore, maybe another factor not fully taken into consideration is how much more preservation is present when teams are lining up against Liverpool this season.
In seeing the danger of being beaten by four, five or six, teams the calibre of Manchester City are looking at more comprehensive ways to stop Liverpool with unashamed renouncement of attacking or expansive approaches.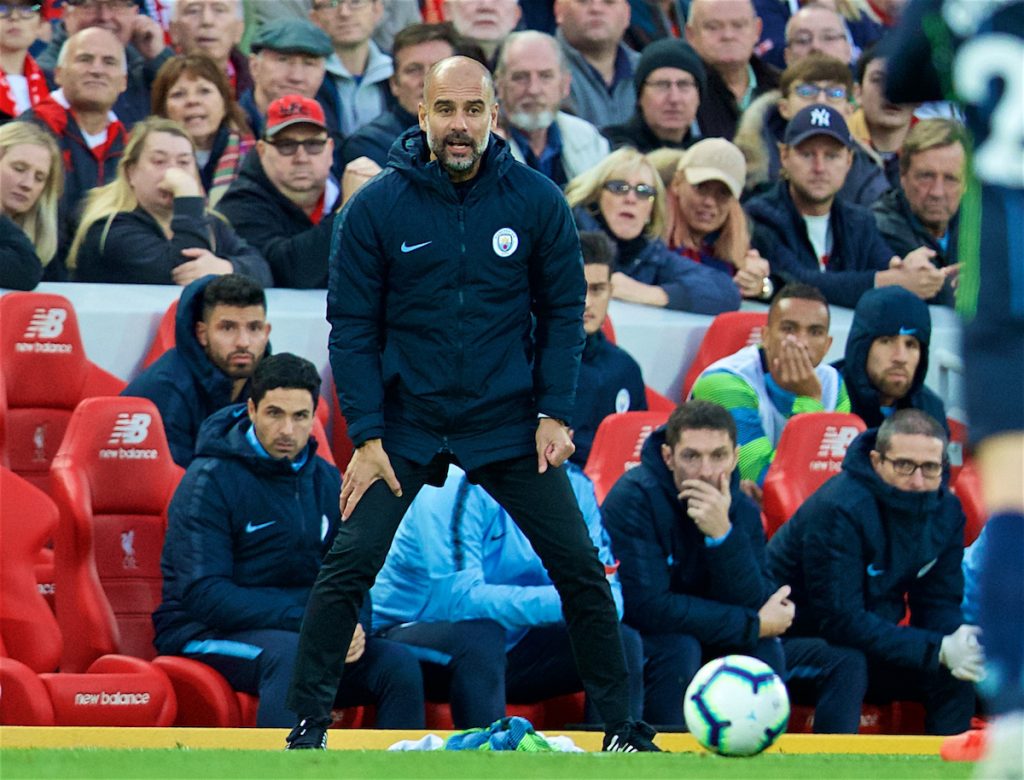 It is no coincidence Liverpool have found disruption tactics employed to the likes of Andy Robertson as opposition are now looking at different, more detailed ways to stop their effectiveness and attacking capability at source and not just pondering how to halt the front three.
The Reds have undoubtedly had to adopt a more conserved approach to this season as a result. The notion of "settling" for any score which ultimately results in the game being won, however, does offer a touch of self indulgence at times.
Talk of other factors such as goal difference are also something we cannot possibly envisage this early on as being pivotal to potentially deciding the title. If it does become relevant later on, the time to ponder is then. The point being there are better places to invest energies for now.
What is clear is that by not yet being able to open up expansive leads in games, it is only natural that Liverpool are more risk averse when holding on to slender advantages. The hope now is that the adaptability shown midweek can harness some more creative and dicey attacking play in the coming weeks and months.
Yet maybe the two things are not mutually exclusive. The recent win against Huddersfield showed on numerous occasions that the difference between one goal and four could have simply come down to one pass, small details as this manager repeatedly says.
Maybe this is just a case of putting it all together now. While yearning for the free-flowing halcyon of 2017-18, it is often overlooked Liverpool drew twice against relegated West Bromwich Albion and others of a similar ilk, while their top-six record remained underwhelming on the whole.
All of this boils down to the fact that we have no divine right or expectation to win any game of football at a canter, and nor should we. More importantly, there is nothing to suggest the goal fests and convincing scorelines will not return at times throughout the season. They may not be as frequent, yet on this basis neither will the costly draws and defeats that have hampered the club's pursuit of silverware in recent years.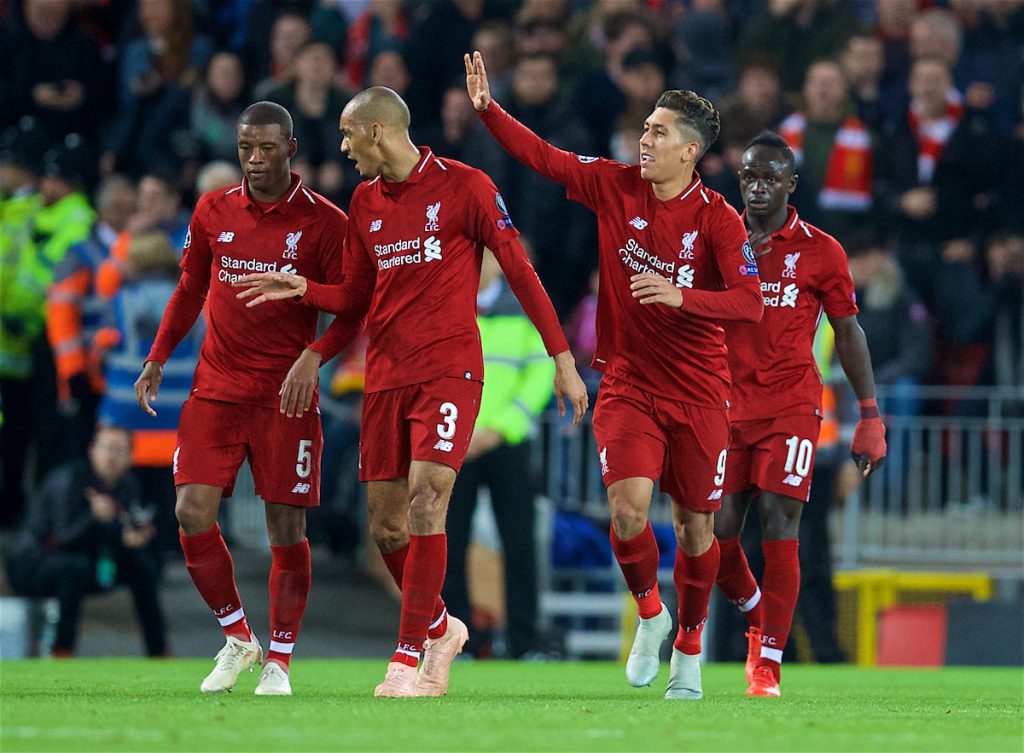 We are often repeatedly told what is required to be the very best and to conquer all of what constitutes your competitive environment. This comes from elders, rivals and neutrals alike. What we're not told is how you must be at each individual moment during this process.
The very reason is because it is a journey, often of reflection, of determination and self improvement. You learn as you go. You take the things you like, and try to love the things you took.
The requirements are continuous; only nine long months of perfection will suffice. And how are you never going to never be slow, never be late?
Come May, this picture will look a lot different. For now, everything remotely positive should be harnessed and enjoyed.
"Every Red Star player just thought, 'fucking hell we can't live with this.'" 🔥

🗣 Subscribe and listen to our immediate post-match reaction show after the Reds' 4-0 win over Red Star 👉 https://t.co/Y74hlJ4yQF pic.twitter.com/bIMRvhYUjV

— The Anfield Wrap (@TheAnfieldWrap) October 24, 2018
Recent Posts:
[rpfc_recent_posts_from_category meta="true"]
Pics: David Rawcliffe-Propaganda Photo
Like The Anfield Wrap on Facebook