THE realisation of having to feel defeat again has been a sobering one over the past week or so.
I had rid myself of it, exorcised it from my very being, positively reinforced by the sight of Liverpool winning games of football. Sometimes at a canter, other times on a much more attritional basis.
Having tasted the most devastating of all defeats in Kyiv last May, it comes as a slight surprise I now feel so disengaged and alien to the feeling of being humbled by football, a game that by its very nature is a contest you can inevitably be defeated in, losing is always a possibility.
This may be down to the progressive nature of Liverpool and a collective feeling that we're all navigating to the point of seeing something special from this team, but it is also something else.
I worry the Premier League is currently not at a very good level.
In fact, I worry that it has generally been on the decline for the best part of 10 years and that a dichotomy has been created between the top of the league and everyone else. While the rich have become richer, the poor have almost certainly become poorer, in this sense.
In a league which prides itself on being the best and hardest to compete in, the smacks of average operating at the highest table has become somewhat accepted across the board.
Ahead of the sumptuous tie that awaits Liverpool and Manchester City at Anfield this Sunday, both clubs have recently endured shock defeats at the hands of European opposition in the form of Lyon and Napoli, respectively.
City also endured an uncomfortable evening against Hoffenheim before emerging victorious late on, while Tottenham Hotspur have now lost their first two group games against a supposedly struggling Internazionale and Barcelona.
What has struck me more than anything when dissecting these games is how much these sides, particularly Lyon and Napoli, played without fear.
Both teams had a plan to beat their opposition which included bravery, aggression and tactical awareness for 90 minutes. Most notably perhaps, they played without fear of judgement, of what may happen to them if they express themselves.
Napoli were edgy and brave on Wednesday night, in a way I've not seen from a Premier League side outside the top six be for a long time. They kept their line high up the pitch and constantly let their wide players cheat and get in behind The Reds' full backs.
Willing to fall on their sword. Willing to die on a hill.
All of the cliches afoot, Carlo Ancelotti's side were not in the slightest bit bothered about the reputation of one of the best teams in England, and frankly it showed.
Rewind back a couple of weeks and City endured a torrid time against a side currently fifth in Ligue 1, with Liverpool's nearly man Nabil Fekir leading the charge of driving at the throat of City's middle third and causing untold mayhem, which resulted in a 1-2 reverse.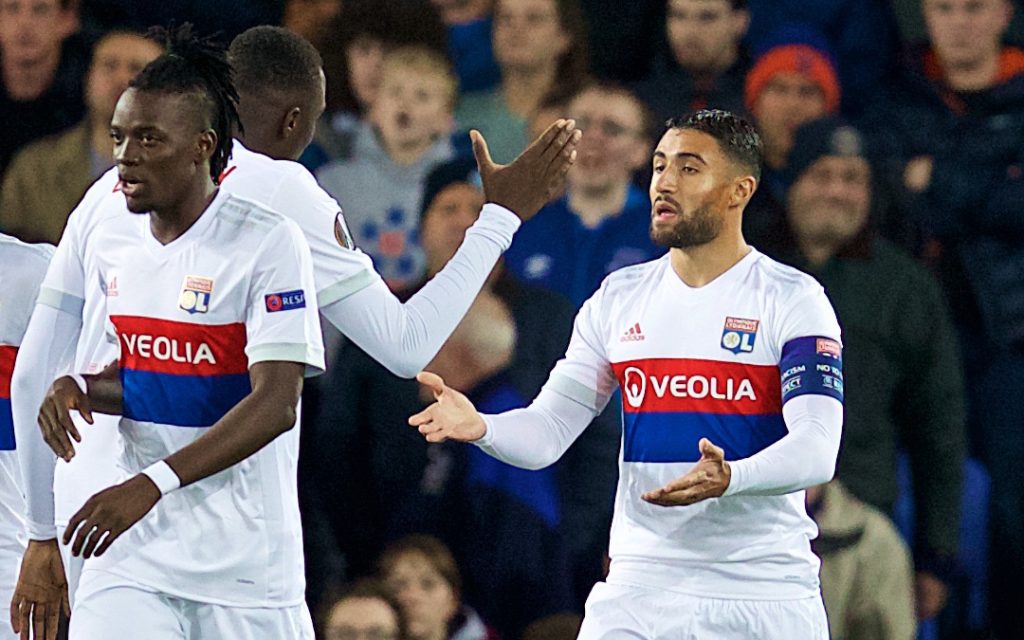 Conversely, last Saturday I sat and watched 45 minutes of City's home tie with Brighton and Hove Albion. The contrast could not have been greater; passive defending, an unwillingness to push up the pitch and no real ambition to score or even realistically impose themselves on the game.
Brighton were playing the lottery on the edge of their box and, unsurprisingly, they lost. While it is true there is a clear gulf between Brighton and established European outfits such as Lyon and Napoli, is there really such a vast gulf between these sides and say Leicester, Everton, West Ham and even Burnley or Watford on their day?
It's not unreasonable, with the economic boost and subsequent squad investment in England, to expect these teams to be on an even keel with their European counterparts. Yet both head to head and against sides like Liverpool and City, there still seems a big difference in approach.
This could come down to a multitude of factors; attitude, application and conservatism are all plausible. A notable nod to Ross Barkley's recent comments alluding to the level of coaching in England not being at the desired level at certain football clubs should also be given.
As the Premier League-winning points tally has inflated over the years, a steady deflation of points required to survive in the league has emerged. City's 2017-18 accumulation of 100 points was reflected by the 33 points acquired by Swansea City in 18th.
The season before, Chelsea won the league with 93 points while Hull City finished 18th with 34 points. The notion that 40 points equates to safety may find itself relaxed slightly on this current curve. There is every possibility a team can survive on 31 points come next May.
Alex Ferguson's once tried and tested theory that "you can't lose more than six games if you want to win the league" now feels as dated as Jose Mourinho's general credibility at Old Trafford. Six defeats in a league season may no longer be able to accommodate Champions League football.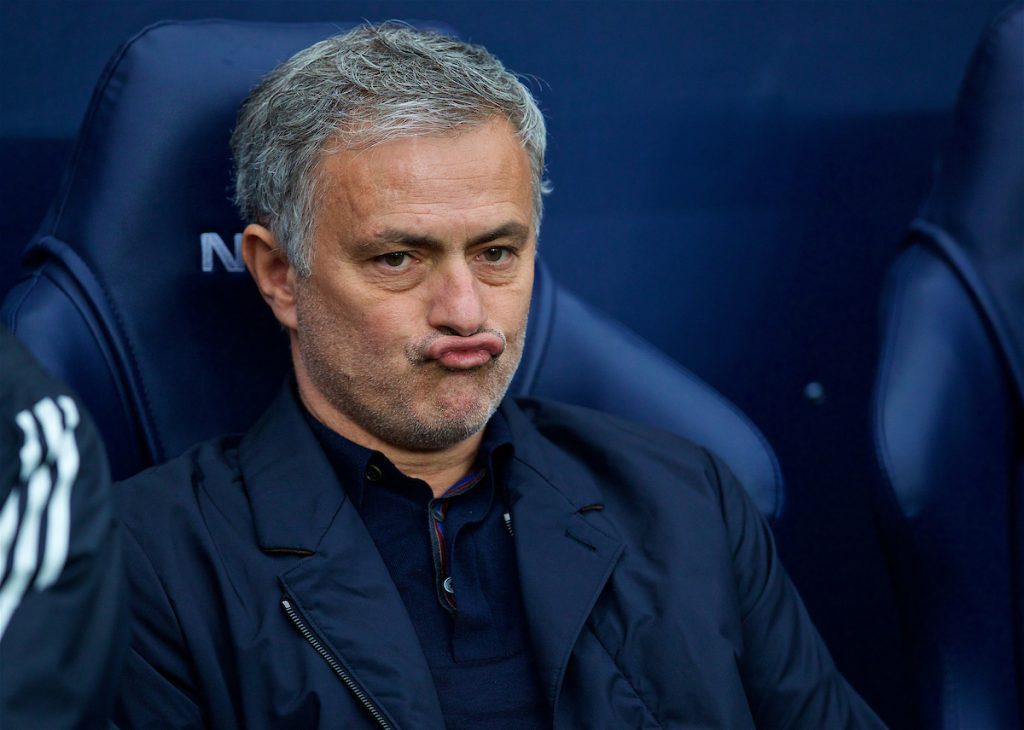 The current trend of the Premier League is that it remains fortified by the top six and everyone else basically feeds off the scraps, with an increasingly narrowing points swing from seventh to 18th.
Yet it feels that there should now be a focus and willingness on all parts for the return of what would be a credible mid table in the league. The recreation of eight teams who each have a plan of a 60-point season, engrained in that plan a desire to overcome those above them in individual encounters rather than getting out with damage limitation and no points.
If these clubs have true domestic and European ambition, then they should take a leaf out of last season's Liverpool, who's swatting of the champions on three out of four occasions went a long way to their accreditation of being regarded as the second-best side in the league, despite only finishing fourth.
You feel a more competitive Premier League would make for better players, better coaching and in many ways better fan engagement at times. If this league is to stand up as the best around, you need those occasional domestic humblings to keep the game everyone honest.
Manchester United once lost 6-3 to Southampton and 5-0 to Newcastle on the way to the league title in 1996-97. This was taken for what it was; a very good side beaten on occasion in what was at the time an entertaining league.
Ahead of the massive clash at Anfield on Sunday, both Liverpool and City will need to enlist the help of their domestic peers if they are to overcome the other next May and, in The Reds' case, realise their ambitions for a long-lost league title.
It might just be the difference for either side.
"I think Klopp is Pep Guardiola's kryptonite and the way we play is his Kryptonite." 👊

"We will get gaps, we will get spaces." 👊

🗣Listen to our FREE weekender show 👉https://t.co/5sutzzZoPN pic.twitter.com/AAkjbKuQaW

— The Anfield Wrap (@TheAnfieldWrap) October 5, 2018
Recent Posts:
[rpfc_recent_posts_from_category meta="true"]
Pics: David Rawcliffe-Propaganda Photo
Like The Anfield Wrap on Facebook