EXACTLY one year ago, if you picked up the papers as a Red, or clicked on something about Liverpool online, it didn't make for easy reading.
The Reds had been on the end of a 4-1 defeat away to Tottenham Hotspur and the boots were flying in on a side that sat ninth in the Premier League table after nine games, with three wins, four draws and two defeats on the board.
Liverpool then trailed unbeaten league leaders Manchester City by 12 points.
A piece in The Guardian said: "Jürgen Klopp's team produced collectively one of the worst displays of elite-club defending the Premier League will see this season; and individually a candidate for worst half-hour on the pitch in recent memory."
The Telegraph reported: "It is hard to recall such a shambolic, insipid, chaotic defensive display as the one they delivered in a first half that reaped three goals for Spurs – it could have been five – before they made a gift of another inside the hour."
It was Dejan Lovren's lowest point at the club – he was hooked after half an hour – while as a team Liverpool had already let in 16 league goals, their worst record after nine games since 1964.
"It was bad. Bad, bad, bad," said Klopp after the game, before adding that he could have defended better running around in trainers.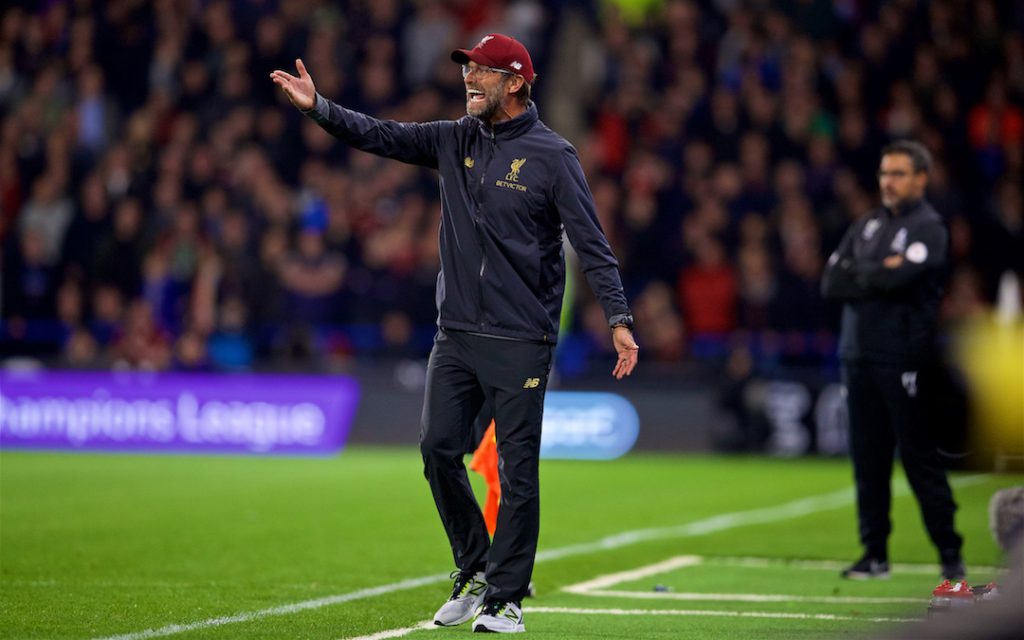 Simon Mignolet was also at fault for two of the goals that day and confidence in the man between the sticks and those immediately in front of him was at an all-time low among fans.
It proved to be a turning point for The Reds. From that point in the season onwards, only Manchester City won more points than Liverpool in the league. The Reds conceded only 22 goals in 29 games and scored 70. Only City scored more in that period (74) and no side conceded less than Liverpool.
The collective meanness that developed from the Spurs shambles onwards has rolled into the new season and, with Virgil van Dijk and Alisson Becker central to it, the situation has been turned on its head a year on.
Now, the records are the right ones – never before in 126 years have Liverpool conceded fewer goals after nine games of a league season.
A little bit of luck may have been ridden at Huddersfield with the post and a missed penalty shout helping to keep the sheet clean, but as Klopp highlighted, Liverpool's preparations were far from ideal with internationals and injuries contributing to his team choices.
That the stories now again focus on a miserly defence can only be a good thing. The defenders themselves are talking of confidence, of working as a unit, of partnerships and familiarity helping to keep attackers at bay.
For all that Huddersfield can point to feeling a bit hard done to, they only managed one shot on target and restricting quality chances for the opposition has been a theme for Liverpool all season.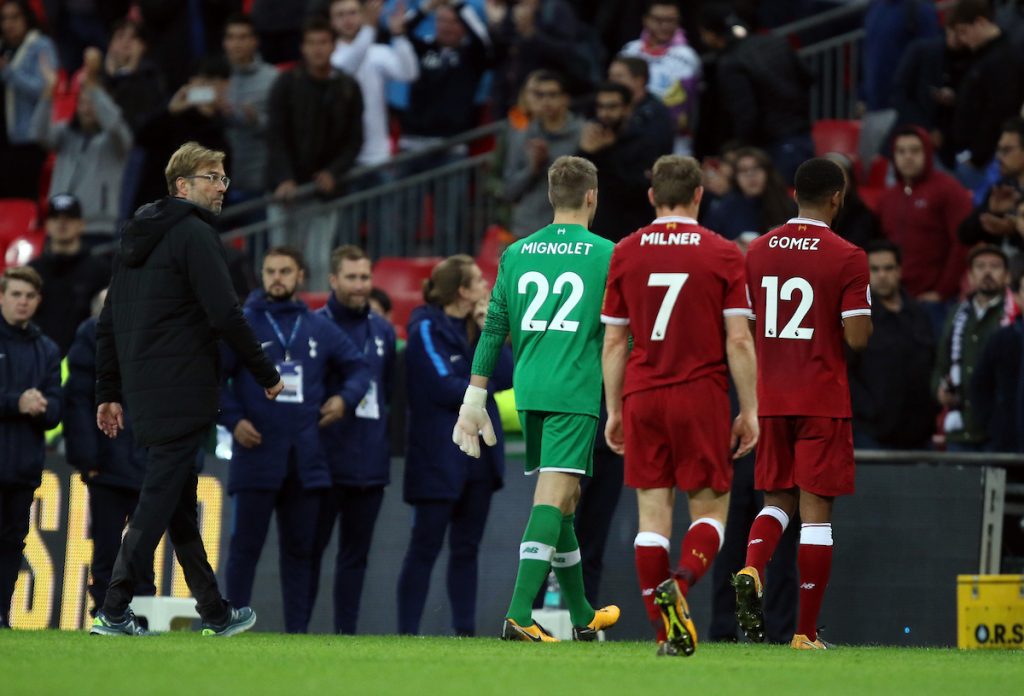 As Klopp said: "If you are a team that is not easy to beat, it makes it a little bit easier to win. That's what we try to create, that's where we are now, so let's keep on going."
The Liverpool of now have scored more, conceded less and won 12 more points than the Liverpool of a year ago. The Premier League table is a source of hopes and dreams rather than a depressing reality of another tilt at the title down the swanee before Christmas.
Today we can open the papers and click articles knowing we're watching a Liverpool side we can get excited about with a defence we can trust.
Things can be better, Liverpool can play better and a glut of goals someday soon would be nice to end that particular narrative around the team.
But in the meantime, remember how it was and where we were. A year on, the progress is clear.
"It wasn't a vintage performance, but in previous seasons Liverpool might not have won that game." ✊️

🗣 Subscribe and listen to our immediate post-match reaction show, form Huddersfield, as the Reds go joint top 👉 https://t.co/Y74hlJ4yQF pic.twitter.com/c6R6DNGcYx

— The Anfield Wrap (@TheAnfieldWrap) October 20, 2018
Recent Posts:
[rpfc_recent_posts_from_category meta="true"]
Pics: David Rawcliffe-Propaganda Photo
Like The Anfield Wrap on Facebook