I'M fascinated by time. Well, space time to be more specific.
I recently attended a talk centred around Albert Einstein's theory of relativity and general musings about string theory and time travel, something that has had me hooked for years.
Without becoming too boffinised, the general concept relates to the notion that everything that has happened previously in our world still being out there, still living and breathing in some fourth dimensional wormhole in the Milky Way. In a similar mould, everything that will ever happen already being preordained and waiting for us, a scripted future we're yet to encounter.
I know, heavy isn't it? If Albert and his cosmologist mates are still kicking around in the ether somewhere, can you beam down a message to reassure the hope will be having the biggest party of our lives in Liverpool and Madrid around May 2019, lads? It wouldn't half help the nerves.
Wednesday night in Anfield was in many ways reminiscent of time travel, a quantum leap back into the uncertainty and soft-centred nature of Liverpool sides 12 months prior. Watching a team consisting of the likes of Simon Mignolet, Alberto Moreno, Joel Matip and Nathaniel Clyne together left everyone slightly out of the comfort zone created by the reassuring and towering figures of those now considered Liverpool's first-choice 11.
It should be noted that what we now consider as our second-string team is as strong as I have personally seen since 2000-1. Established international footballers were able to take to the pitch in what was deemed a weakened Liverpool team against Chelsea. Yet the issue around their now lack of game time will be a case for the manager to solve over the season going forward.
What stood out to me most midweek was, in many ways, how hard it now is to be the likes of Clyne, Moreno and Mignolet in this current Liverpool makeup. It feels as if they have stood still while the collective vehicle has moved forward. These players, if asked, may argue that it is impossible for them to evolve without regular football, but what is glaringly obvious now is that what was once deemed a seven out of 10 by Clyne's standards is now a five out of 10 by Trent Alexander-Arnold's.
With the benefit of hindsight from the past week, there would not be sheer panic if one of The Reds' fringe players were to come in and adapt to the current levels set if the situation required. A sharpening of match practice and you would feel relatively satisfied with any, in isolation, being asked to do a job for a few weeks, even Moreno.
Maybe the thing to take most is how very difficult it is to be a part of a unified, cohesive outfit such as this Liverpool team. Jürgen Klopp's side on paper may not strike the fear of God into the Paris Saint-Germains of this world, but the one thing they cannot account for is how well-oiled and intrinsically organised Klopp's men are in every situation imaginable.
Whenever this is brought home after results such as midweek, the appreciation of just what Klopp has done with his group of players becomes clear. This is something to consider when craving the introduction of new players en masse for games considered routine or processional. Every point matters this season. As important is so does the rhythm the manager continually beats his drum about when referencing his squad.
There is still an adaptation and integration period taking place for the likes of Fabinho, Naby Keita and Xherdan Shaqiri that has almost become an almost alumni-like rite of passage certain players now have to go through before they are deemed converted and able.
This should not be seen as a negative. There has been enough witnessed in all three players to suggest that we should all be very excited by the players they will be in January, compared to what they are now. That eureka moment, the Alex Oxlade-Chamberlain and Andy Robertson Manchester City at home lightbulb for these lads too is the hope for all at the club.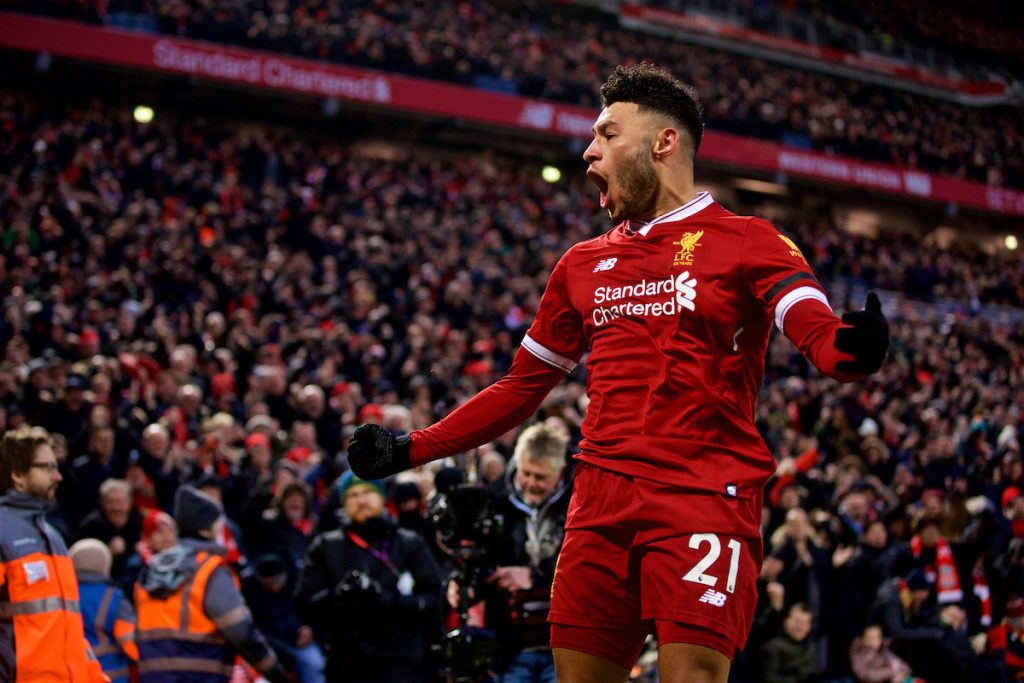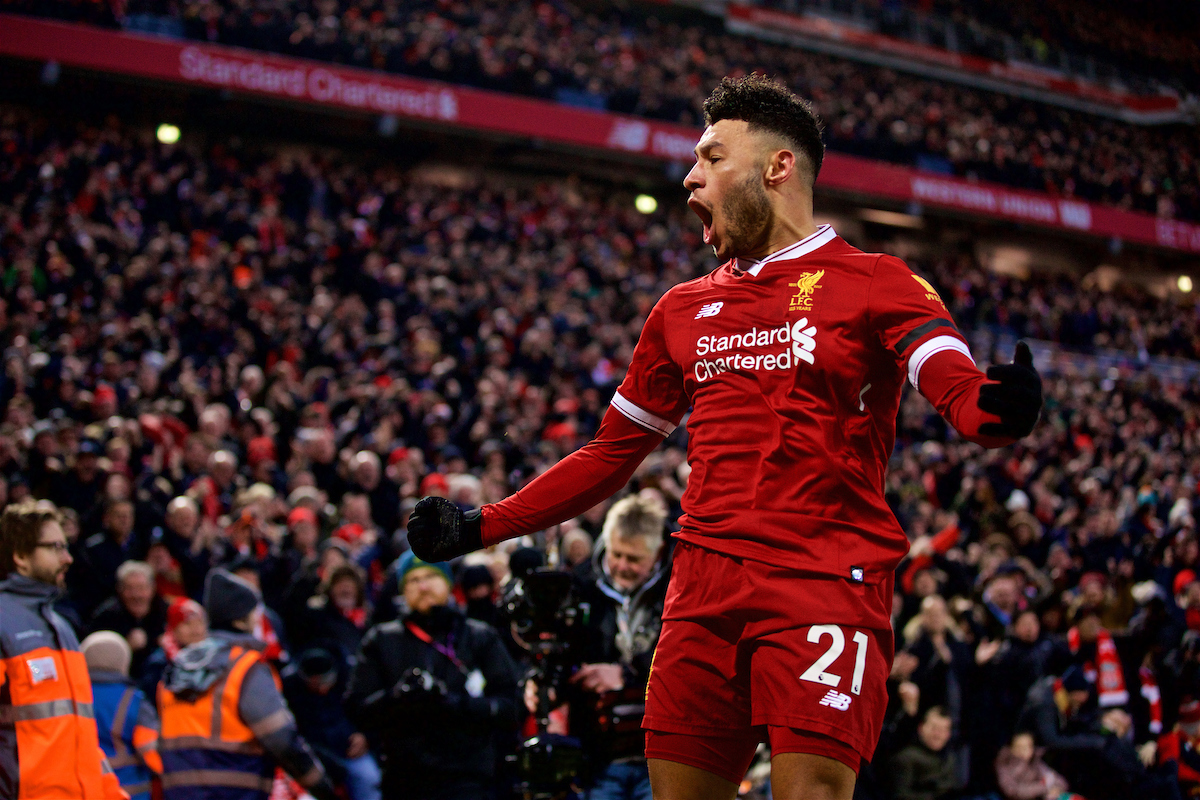 Conversely, you now feel that may no longer be the case for some of those in squad. The likes of Moreno, Clyne and Mignolet have been at Liverpool for a long time, all brought in under a different stewardship, and you feel they have now reached their respective ceiling as footballers. In many ways, you feel they will never become the players you know others around them can.
This coming weekend, Klopp will go back to his tried and tested group of players who know each other's games inside out. The sense of an undervaluing of certain members of the current first team is only emphasised as a ridiculous notion by events this week. It should serve as a timely reminder that every player currently selected for Liverpool is done so for the good of the team, as much as any individual contribution.
Klopp's men will have to be back to their fluid and unified best this Saturday if they are to return to winning ways at Stamford Bridge. It will serve as the biggest test of their domestic season given the form of Maurizio Sarri's men.
If time is a flat circle as some suggest, a concept of governing our own mortality that is measured linearly on earth but does not exist in the vastness of eternity, then this Liverpool team needs to ensure it does not stand still and continues to evolve with the clock.
This team need to break the mould of perceived relativity and make certain some of what has happened before does not happen again.
In many ways, they must do all they can to shape a future that may already await them.
"I think Firmino on Jorginho is one to watch because Chelsea this season have funnelled everything through him."

"But when you put him under pressure…" 👊

🗣 Listen to this week's FREE 'Weekender' show, as the Reds aim for seven league wins in a row 👉https://t.co/5sutzzZoPN pic.twitter.com/zoo4NhUhcO

— The Anfield Wrap (@TheAnfieldWrap) 28 September 2018
Recent Posts:
[rpfc_recent_posts_from_category meta="true"]
Pics: David Rawcliffe-Propaganda Photo
Like The Anfield Wrap on Facebook