GETTING beat, then. That's new. That's new.
We could do without it. But then we could do without Eden Hazard every week. Liverpool supporters overrate Hazard because every time we see him he verges on unplayable. He's carrying Kryptonite. If Hazard brought his Liverpool game week in, week out he would play for Real Madrid now. He would be the world's finest. He loves Anfield more than Bill Shankly in his pomp.
His goal is magnificent. It was my side in the ground. At all stages I am convinced he is bringing about the winner. Every Liverpool player near him could do better but that's the point. That is Kryptonite for you. That's what it does. He flashes the shot and he wheels away and, you know what, he deserves it. He deserves his moment. This is sport, ragged and marvellous, and just because it happens to you rather than for you doesn't mean you can't take a step back and say fair enough. Say well played.
Chelsea probably edged the contest across the 90 due to that moment of sheer brilliance. The first 30 was theirs. The second 30 ours. The last thirty a split decision but with a knockout blow and that was that. Bang.
There is loads to take from the game for Liverpool and their players to work on, but this result means it will be done for a few while the plane is flying. Across the first 30 we saw the value of Liverpool's absentees in midfield and full back.
The fact is that in Liverpool's 4-3-3, the full backs and the midfielders are all asked to play one and a half positions. The full backs are wide midfielders. The wide centre mids are wide midfielders. The central centre mid has to play in front of the back four and ahead of his mates. The two full backs and the middle centre mid struggled massively with the ask.
It would have been fair to say that Liverpool's outstanding players of the first half were Andy Robertson, Trent Alexander-Arnold, Jordan Henderson and Gini Wijnaldum.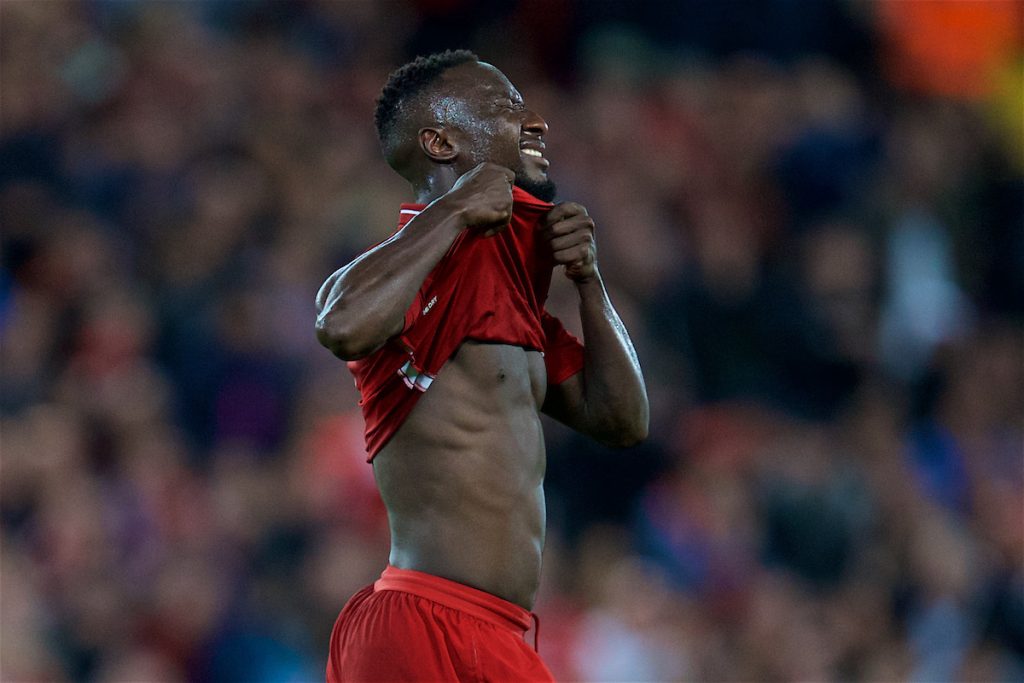 That could just about be the meanest sentence written about Liverpool players in this column. But what was absent ached. The fact is that Liverpool are a high-wire act. That this is a difficult team to be part of. That every cog has been polished and honed to within a yoctosecond.
Sadio Mane was Liverpool's best player. He organises that frontline. Kevin Friend's display the poorest on show. Everywhere else there were curate's eggs. Good halves. Marvellous 10s. Solid firefighting. Few joined up showings. Few footballers putting it together in a meaningful way.
It was reminiscent of 18 months ago, of the back end of 2016-17. Of a knife edge we have fucked off. No to this.
No to getting beat home or away. It is distasteful. No to footballers with Kryptonite. No to Cesc Fabregas having tons of time. Yes to Cesar Azpilicueta being amazing, but no to that as well. No to getting beat.
It will happen again. But let's make sure it doesn't for a while. A good, long while.
Getting beat ain't no friend of mine.
Recent Posts:
[rpfc_recent_posts_from_category meta="true"]
Pics: David Rawcliffe-Propaganda Photo
Like The Anfield Wrap on Facebook