THERE was a lovely moment during Jürgen Klopp's Match of the Day interview last Saturday when he banished his final fear about managing Liverpool.
As his team breezed past the club record for season-opening victory runs, Klopp admitted that he liked the idea of creating a little bit of history.
Before the Southampton game, he had declared a professional disinterest in the achievements of the past. However, once the seventh win was secured and the Tipp-Ex was being applied to a hidden page in the thickest record book in English football, Klopp conceded that it felt good for his team to make their own entry.
He was never going to be a manager that marched into Anfield demanding that the stately portraits of Bill Shankly, Bob Paisley and Kenny Dalglish be taken down. Klopp looked a fit for Liverpool from day one.
His nationality gave him an immediate distance from a club that had long since abandoned the idyll of a natural succession from the Boot Room to the manager's office. Roy Evans had left the building. Klopp was able to embrace the unique vibe and character of Liverpool Football Club without any bloodline ties to its DNA because he just "got it" from the start.
And that is all that Liverpool ever asks of incomers. Shankly, Paisley and Dalglish were also imports to Merseyside once upon a time. So was I when I first joined Radio City as a rookie reporter in 1977.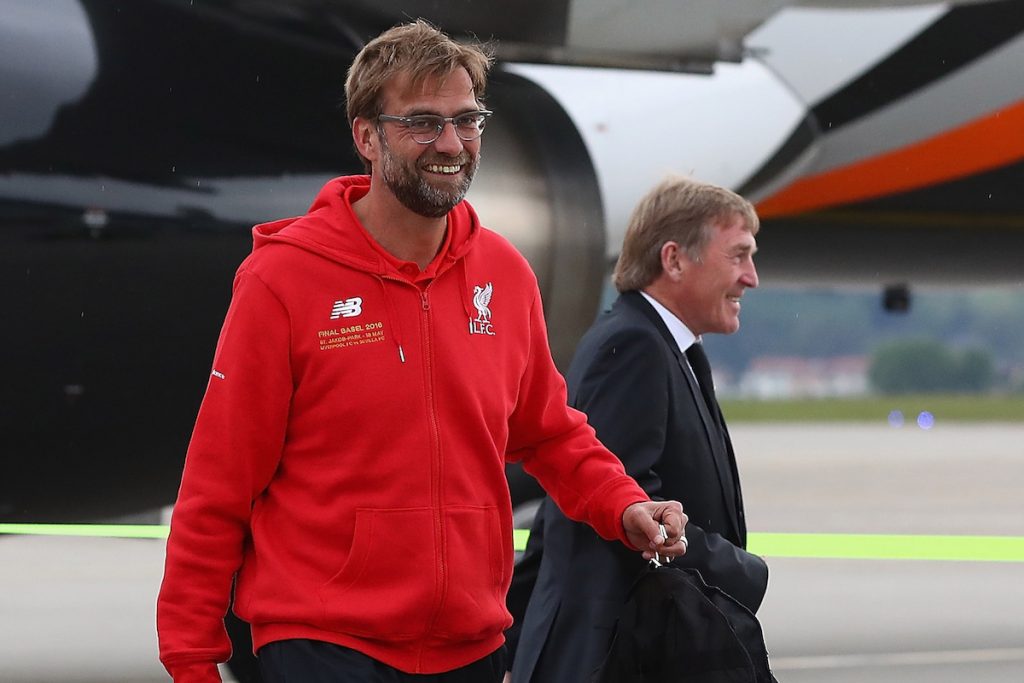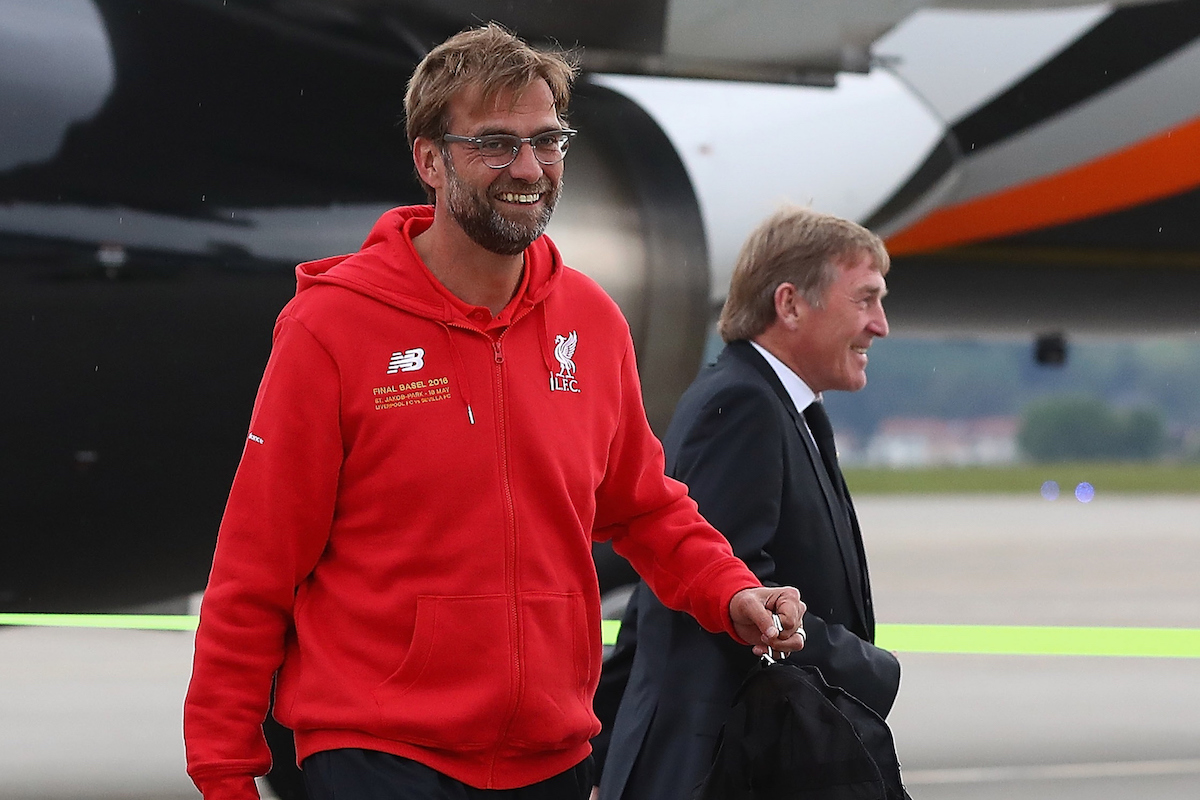 There is an unwritten initiation to undergo but it entails nothing more than taking the time and the trouble to try to learn what the area, the people and their football clubs are about. Without a basic understanding of all that, you cannot work in and around Merseyside football… Not successfully.
When Klopp says "we are Liverpool", his words are authentic because he took that trouble and has invested his own passion in the club.
What may have pleasantly surprised him is the degree to which Liverpool's past supports the present. On matchdays, the club's hospitality areas are entertained by former players with medal collections that might even humble Jose Mourinho.
In the directors' box sit Kenny and Ian Rush – a public show of the standards required. Are they intimidating? Not a bit of it. You will not find a jot of jealousy between them if Klopp's team take on or break any of their records.
One or two previous managers have complained about the noises made by the legion of ex Reds that have found their way behind broadcast microphones. Those voices will sound loudest when Liverpool are winning, don't you worry. They are paid pundits but they are closet fans to a man. Ask Gary Neville how insufferable Jamie Carragher is at the moment.
There can be no comparisons between then and now. Not yet. Not for a trophy or 10. It won't stop my profession making them because Mo Salah v John Barnes, Alan Hansen v Virgil van Dijk not only sells papers, it passes a pint or two with the kind of football debate we all love.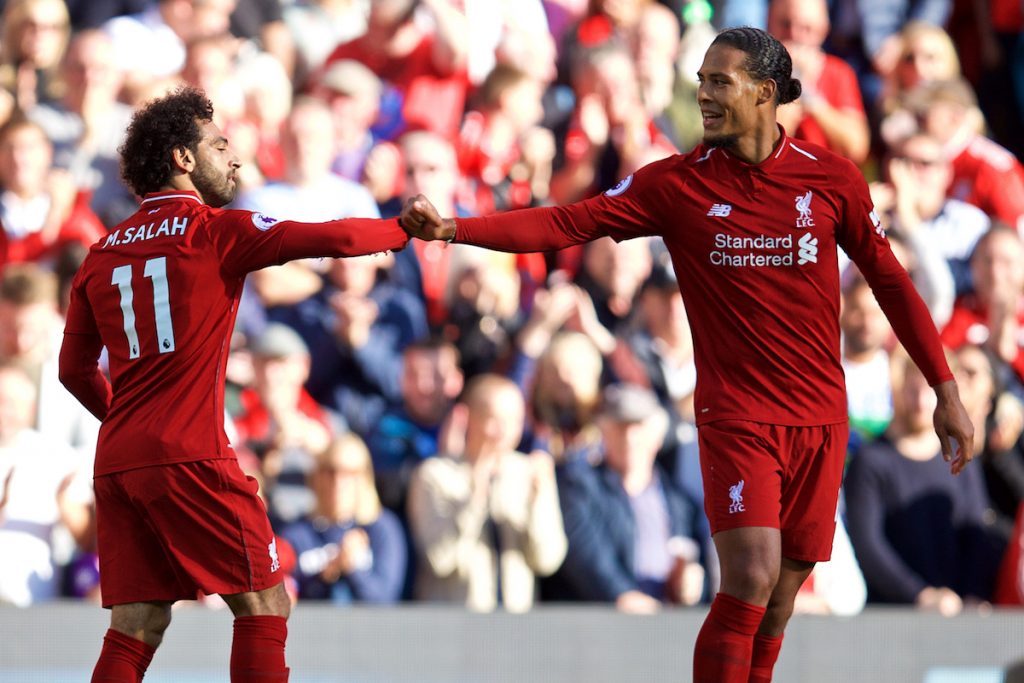 The road to Kyiv was paved with a whole series of unforeseen events that made it even more enthralling than the relentless annual march on European finals of another age. But there was a hint of Istanbul about Kyiv, and we all know now that 2005 was an occasion, not a part of an era. This could and should become something more lasting.
As Klopp steers and powers that journey, he need not worry about any echoes of the past that drift across his course. When Harry Wilson proudly paraded five digits to Old Trafford on Tuesday night, it's worth remembering he is barely old enough to recall even one of those five ultimate club triumphs.
He is of a generation that has probably tired of kindly relatives droning on about the good, old days, when never a week passed without another trophy being won. One of the things that struck me about last season's semi final was the number of under 30s that had found their way to Rome. This is a Liverpool for a new generation. The past is Pathe News.
What Klopp's team have inherited from that past; what those younger fans have had passed down to them; what Harry's young fingers displayed, is not pressure, it is a sense of heritage and identity. Liverpool are not unique in laying such a claim to a club personality but theirs is unique to them.
It comes complete with some excitable expectations but then football is all about hopes and dreams. As long as the man in charge has his feet on the ground, the fans can indulge themselves.
Klopp's stout refusal to entertain the idea of breaking a club record before last weekend was just him doing his job. Enjoying that record with that Mersey-wide smile of his after his team delivered again was in his words "cool".
"You look at the team now and you think 'wow', it looks like a special team that can do things." 🗣

"There's loads of clubs with money, it's how you get players to come to your club. Klopp gets them." 👊

Subscribe to listen to our chat with @Carra23 👉https://t.co/q0tg7SFik9 pic.twitter.com/glDqoW1LxQ

— The Anfield Wrap (@TheAnfieldWrap) 26 September 2018
Recent Posts:
[rpfc_recent_posts_from_category meta="true"]
Pics: David Rawcliffe-Propaganda Photo
Like The Anfield Wrap on Facebook