I USED to say this:
Delusion leads to hope.
Hope leads to belief.
Belief leads to achievement.
If you can't kid yourself you can do something, then you just can't do it.
That definitely remains true. The maxim is correct. The thing is this:
Liverpool have skipped the first two steps.
Delusion and hope aren't really important anymore. We no longer need to hope we have a decent side. We just need to believe we have a very good one.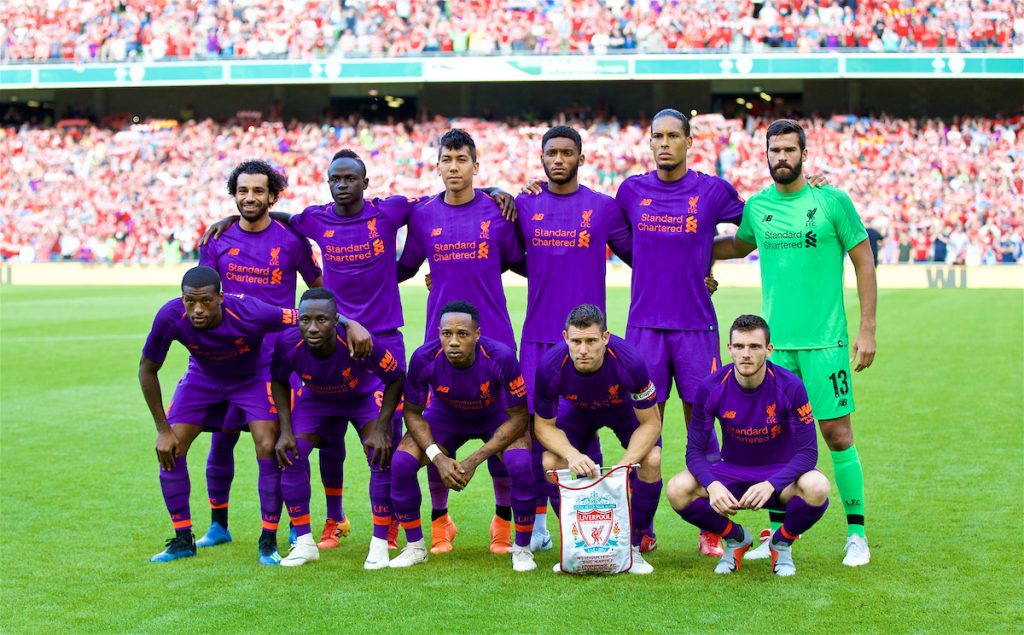 I used to say this:
Liverpool are one of the biggest clubs in the world. Top 10 at least.
I am beginning to wonder if we may be the biggest. In terms of active support. In terms of people being prepared to step outside their houses with groups of mates, to meet up in bars, to come to football stadia. We might be the biggest.
Support is always about being active. One way or another it is defined by doing, wherever you are in the world.
We've ended our tour in Dublin where we have got to see a packed out Aviva Stadium full of active Reds. Full of people being a part of something.
These things are all linked. My perception of the events, the events themselves and the general feeling of momentum. Of Liverpool skipping steps.
Liverpool eased to victory against Napoli. Joe Gomez was of interest. Firstly, the length of time he got on the pitch and, secondly, how well he did with the opportunity when called into service. The feeling persists that if Ragnar Klavan played the other side the first day selection would be straightforward. But he doesn't and it isn't. Gomez could well chase this shirt down.
The whole 11 made you wonder about next week. No Fabinho but apart from that it could be pretty close to the team that lines up against West Ham United. Nathaniel Clyne did well enough at right back but he must harbour a minor concern this side has gone past him in his absence. James Milner scored and looked the part, dovetailing with Gini Wijnaldum.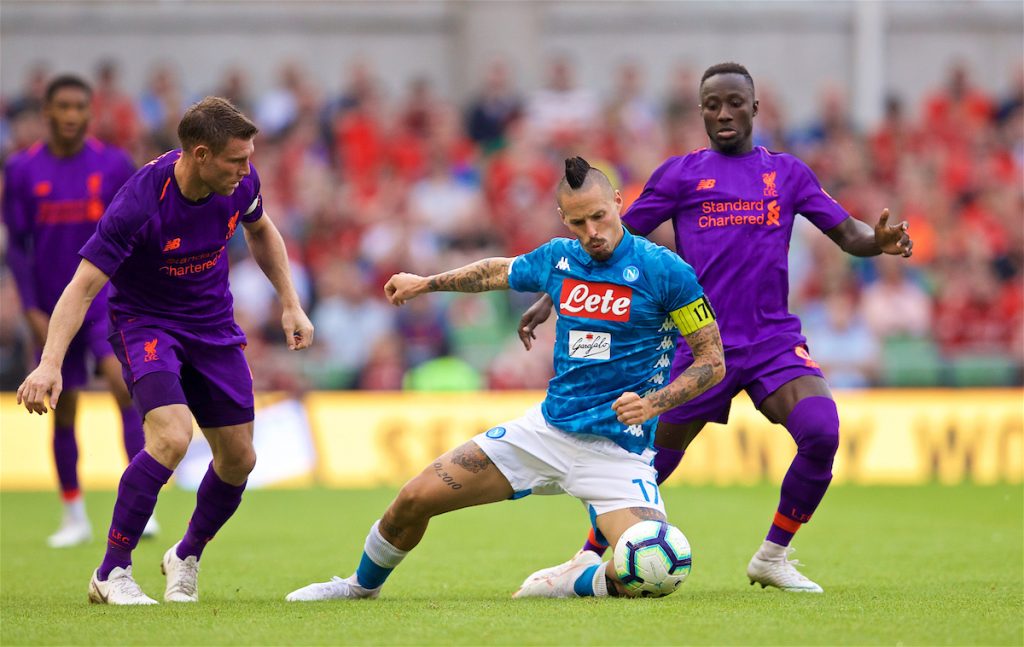 Daniel Sturridge scored with his third good chance within eight minutes of arriving. Then he played the assist for the greatest goal Liverpool have ever scored. A 70-yard raking pass to Alberto Moreno who eased passed one and leathered it home. He may well wonder if he can push in there for the first week.
Naby Keita still had a look of Flash at the end of the first Incredibles movie. Just don't go too fast yet. Keep it under.
The new 'keeper was sublime with his feet but fumbled an early effort. Alisson imposed himself with his character beyond that fumble. He was constantly available and pushing high, and asked to control all sorts especially in the first half.
Curtis Jones was excellent in his 25 minutes. He loves to play, loves tight corners, loves the ball to feet. He put Dominic Solanke in late in the game with a tremendous ball. He understands what his manager wants. He is what a Liverpool player looks like now.
We don't have to kid ourselves about Liverpool. The real business starts next weekend. But we don't have to tell lies to be excited. This is a season where Liverpool are genuinely capable of anything. Anything covers a multitude. They are capable of winning the title. Capable of finishing fifth. Capable of doing either and winning the Champions League.
It's the end of our tour and all I know is that any excitement had about these Reds is justified and real. It's the start of August and they are making it a joy to be alive.
You can ask no more.
Recent Posts:
[rpfc_recent_posts_from_category meta="true"]
Pics: David Rawcliffe-Propaganda Photo
Like The Anfield Wrap on Facebook