WEST Ham United were quite good for 45 minutes. They looked a side capable of upsetting the odd applecart.
They weren't upsetting this one. Liverpool had other ideas.
The Reds were irresistible from about 15 minutes in and they were not to be denied. They repeatedly bamboozled West Ham and ought to have found themselves two ahead before Mo Salah did the decent thing and converted from inside the six-yard box.
It was a pleasure to be back. Anfield was expectant of a win but it was also eager to play a part. It wanted to embrace its globetrotting heroes and remind them this is where the action is.
They didn't need reminding. Liverpool look like a side enjoying their work but also look like a side deadly serious about it. There was a steeliness about the enterprise. They spurned chances but then refused to stop creating them. And there, then, was the opener.
It was all about overwhelming opponents by using and driving into space. Naby Keita had the ball, Sadio Mane vacated, Andy Robertson arrived and then so too did Mo Salah, and so too did the moment everyone had been waiting for. Liverpool's opening goal of the campaign and the return of the Egyptian King.
Sadio Mane could well be the barometer of the season. If he hits what he can then Liverpool may just be unstoppable. He was magnificent today. His intelligence dictates so much of our attacking and his finishing was terrific. There is so much threat in the way Liverpool attack, they come from all angles and are capable of so many different types of goals. Fifteen-stitch James Milner was incredible for the second. It was a lung-busting run, but full of nous. Liverpool scoring tap ins is great news. And Liverpool scoring offside goals was nice.
We won. We got a preferential decision. Let's say those things again: We won. We got a preferential decision. Anthony Taylor is a dreadful referee who also comes from Wythenshawe. He shouldn't be near Premier League games, he shouldn't be near Liverpool matches. He is staggeringly bad, he is also tainted. Someone needs to do something.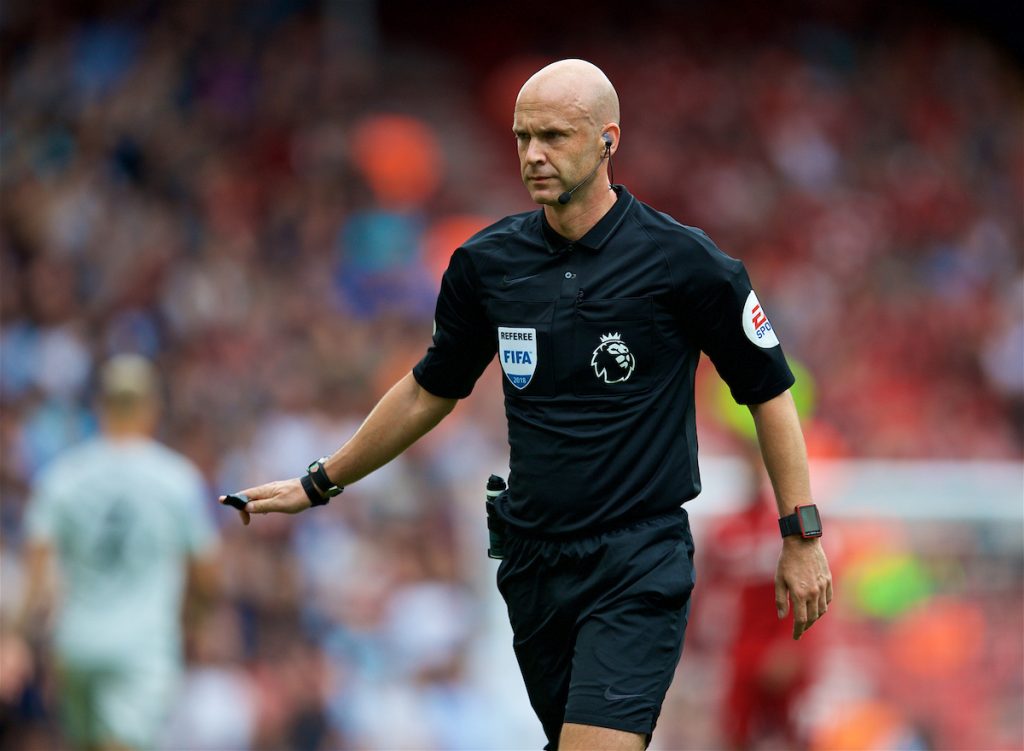 Alisson is going to drive some people mad but the plan and the approach is absolutely correct. Let's say this now — it will occasionally go badly wrong, and when it does we must back it wholeheartedly. It is the way to go about our business, there. Bringing them on to us.
Gini Wijnaldum ran the show in the middle of the park. He showed something in all phases of the game. He won it, gave it quickly, gave it intelligently, gave it with purpose. His was a tour de force. There was just more of him than any other midfielder on the pitch.
But there was more Liverpool than West Ham on the pitch. There was a relaxed intensity about Liverpool. It will come. But we will find our way.
It has started now; 37 more hurdles, 37 more challenges to come for Liverpool. But most of them will be similar to this. Relaxed intensity is the way forward. Liverpool are certain. Liverpool have other ideas. Liverpool are on the march.
Liverpool are serious.
Let's be serious. Let's have the time of our lives.
The city motto: Deus nobis haec otia fecit. God has given us these days of leisure.
Let's enjoy every single one of them. It is the least we can do.
"LIVERPOOL, TOP OF THE LEAGUE, LIVERPOOL, LIVERPOOL, TOP OF THE LEAGUE." 🔥

🗣 Subscribe and listen to our first 'Post-Match Show' of the season, after the Reds' 4-0 demolition of West Ham 👉 https://t.co/lmNtBz4ADz pic.twitter.com/BKuXp3xW6Y

— The Anfield Wrap (@TheAnfieldWrap) 12 August 2018
Recent Posts:
[rpfc_recent_posts_from_category meta="true"]
Pics: David Rawcliffe-Propaganda Photo
Like The Anfield Wrap on Facebook