JAMIE CARRAGHER played 737 times for Liverpool, showing staying power that left him second only to Ian Callaghan in the list of players who have made the most appearances for the Reds.
In more than 16 years of being in the first-team squad, Carra won the Champions League, the UEFA Cup, two FA Cups and three League Cups.
The Reds were also twice runners-up for the title during that time, and finished in the top four on 10 occasions.
And yet, throughout all those years, Carragher never took his place in the side for granted, using the fear of losing it as a way to motivate himself to more.
Speaking to The Anfield Wrap back in 2015, Carragher was asked if complacency can creep into a dressing room during the final few weeks of a season if there is little to aim for.
"I'd always be thinking, I'm playing for next season – to make sure the manager doesn't buy someone in my position," he said.
"I never took it for granted that I would play every week. I retired from England because I was worried about my Liverpool place and that was when I was playing my best football in Champions League finals."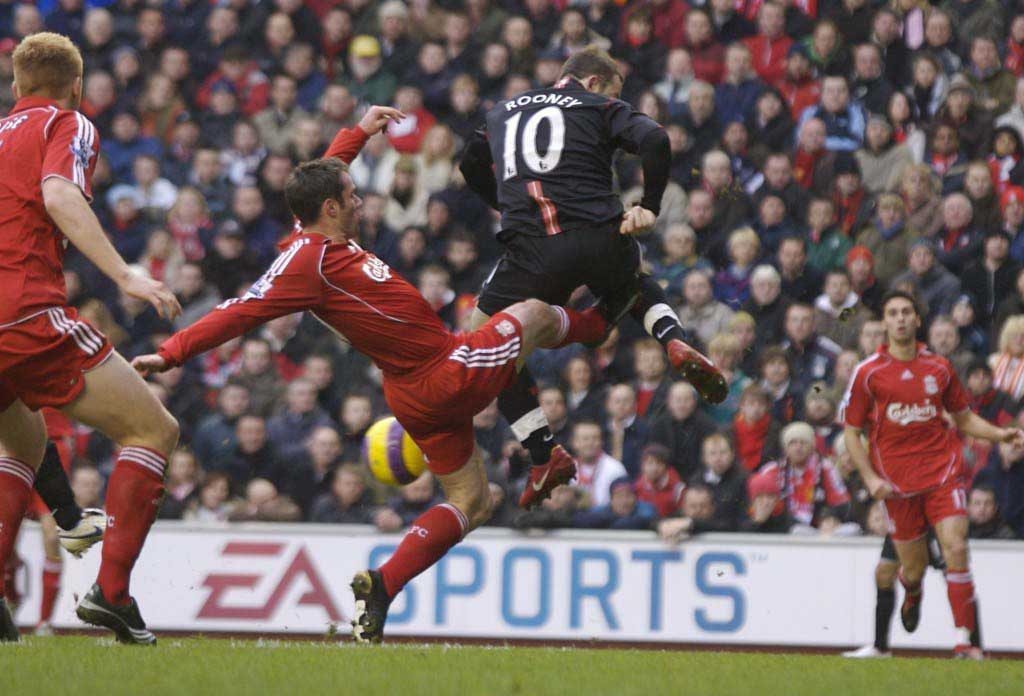 Carragher's commitment to the red cause was never in doubt yet his burning drive and all-consuming desire wasn't always evident in the performances of every teammate that took to the field alongside him.
"We all dream of a team of Carraghers," the terrace chant went. And while that wasn't strictly true we all knew what we meant by it.
Bringing it back to the modern-day Liverpool, by common consensus we are pinning this season's hopes of silverware on one of the strongest squads Anfield has witnessed in the last decade.
And that drive, that desire; that fear that Carragher talked so openly of appears to be on display all over the pitch.
Take two of the stand-out performers in Liverpool's first three games, the midfield duo of James Milner and Gini Wijnaldum.
Many thought Milner, at 32, may struggle for minutes this season with the arrival of summer signings Naby Keita and Fabinho.
Wijnaldum was another tipped to be more squad than starter, and he was even the subject of summer tabloid tattle linking him to a move to Fenerbahce.
Neither player appears to have read the script. Milner was seen winning the lactate test on the first day of training and went on to run more than any other player on the pitch in the opening game man-of-the-match performance versus West Ham.
He turned in a similar display versus Brighton, leading Liverpool's press and snapping into a crucial tackle on Yves Bissouma that led to the only goal of the game.
Alongside him in midfield Wijanaldum misplaced only one pass in 90 minutes.
1 – Georginio Wijnaldum misplaced just one of his 76 passes for Liverpool vs Brighton, this coming in the 80th minute of the match. Controlled.

(green: successful pass, yellow: key pass, red: unsuccessful pass) pic.twitter.com/mnuX7hezB2

— OptaJoe (@OptaJoe) August 25, 2018
Meanwhile, the captain Jordan Henderson waits to start a game in midfield and has clocked up only 67 minutes this season while new £40m signing Fabinho looks on from the stands waiting patiently for his full debut.
Another summer signing, Xherdan Shaqiri, has tasted only eight minutes of action, Daniel Sturridge, who was impressive pre-season and already has a goal to his name, has played only 14 and Adam Lallana, second in that pre-season fitness test, has been on the pitch for only three minutes.
It goes on. Alberto Moreno at left back, Nathaniel Clyne at right back, Dejan Lovren and Joel Matip at centre half – the squad strength means there is likely a hunger for minutes that at times has been missing.
Klopp has made a point already of saying a number of squad players have given it their all at Melwood as the battle to impress intensifies.
"I had no explanation for Alberto Moreno not being in the squad," he said earlier this month.
"He had a fantastic pre-season, got better and better and better, but that's how it is. But we have to make these decisions.
"Adam Lallana didn't get on, but he's getting better and better. Clyney, the same. Dom Solanke, Divock Origi, getting better, but that's what you need.
"I don't like telling players they aren't in, especially when they give everything in the training sessions. It's completely normal and part of the business."
Wijanaldum has also spoken of how this should be the reality of a football club striving to be the very best.
"I always want to play. I think you have to get that kind of competition in a team like Liverpool," he said.
"I think Man City and Chelsea, with the new signings that they've made, have it also. I think each position there is competition and it's good at Liverpool.
"I always try to perform and not because you have players on the bench or on the pitch that can play in your position. I think it's quite normal. It has to be normal at a club like Liverpool—a club that will always buy players, even if they already have good players."
Klopp has also made it clear publicly – and no doubt privately – that he expects his squad to graft rather than gripe as he demands a determination to keep eyes on the prize.
"There will be a specific point where it is 100% clear that is the squad for the next four months until January," he said.
"Who cannot be happy in these four months being part of the squad at Liverpool, I cannot help. What I can say is everyone who trains on his highest level – because the decision has already been made that they are good enough to play for Liverpool – has a big chance to be an important part of the team."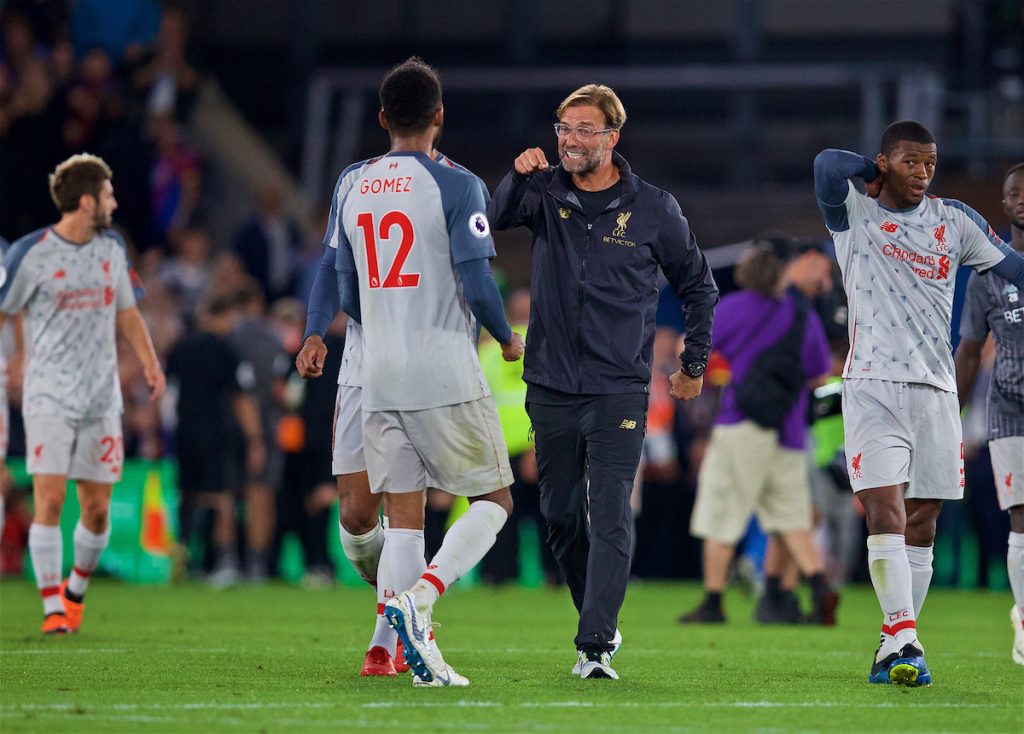 The rules are clear and the standards set high. All around the pitch, there are no gimmes for places and the current set up plays on a basic human fear – the fear of missing out.
Liverpool are top of the league, yet to concede a goal, and Anfield is becoming worthy of the phrase 'fortress'. From back to front The Reds have a spine to inspire. Who wouldn't want to be a part of that?
Klopp's key messages are now being played out before our eyes.
Remember Julian Draxler?
The Reds were repeatedly linked with the German midfielder before he moved to PSG in January 2017. Around the time his preferred destination became clear, Klopp spoke about the money players can earn at Liverpool.
"We believe that if someone needs to be convinced by money, then at one point – when you really need character – you will not get it," Klopp said.
"Players should know they can earn really serious money here, reasonable money here, but we will not go nuts. We want to convince players about the special character of the club.
"Nobody has to leave Liverpool because of money. Maybe there are a few clubs in world football who can play better and if you can go there, these few clubs, yeah then do it.
"But for all the rest this should be the best place to be. I may have rose-tinted glasses but I would say at the moment that LFC is a really good place to be for a player to develop."
"I can say we don't want to convince players with money. We want to convince them with the way we go."
That way right now is up. And it looks like the players, like Carragher was, are convinced that working hard gets them there.
Recent Posts:
[rpfc_recent_posts_from_category meta="true"]
Pics: David Rawcliffe-Propaganda Photo
Like The Anfield Wrap on Facebook