AS a footie fan who invests so much into the club you love – time, effort, money, thinking – you want that club to have an identity; to stand for something, to mean something.
Liverpool may have a global appeal, and supporters from all over the world, but, ultimately, it is in the city and of the city – and if the club can reflect that, on and off the pitch, it's easier to buy in and back it as we should.
It means we hold values dear about what we expect from the custodians of Liverpool FC; how the club conducts itself, how the manager behaves, even what type of football the team plays and how players act, on and off the pitch.
The unwritten rules, the way, can work for or against those on the payroll depending on what is served up before us. It's why Roy Hodgson was hounded out. It's why Tom Hicks and George Gillett felt the force of supporter organisation. It's why fans walked out of the ground over unacceptable hikes in ticket prices.
Crystal Palace v Liverpool:

Watch Our New Video Preview Show
People of the city and beyond are known for determination, for fight, for grit, for work, and for triumphing in adversity.
If those attributes can be seen to unfold on the green of the Anfield pitch, spirits in the stand will be higher, songs in the throat that bit louder.
Equally, when there is a hint of poor attitude, lack of effort, or behaviour not befitting the traits we value, things can quickly turn.
In Jürgen Klopp, it feels like we have a manager who not only recognises this, but embraces it. It's been said before but it bears repeating – he was very careful about picking the job after Dortmund. In Liverpool, he saw something that would fit his values and his style. What he wants from his players, we do too.
In the last week or so, two players with links to Liverpool – one playing a big part right now, the other thankfully long gone – have made headlines in the national press for very different reasons.
The application and attitude of the two underlines the point – from when it feels very right, and a player "gets it", to when the opposite is true, and a player very much doesn't.
The former is Andy Robertson, Liverpool's lung-busting left-back, who only a year in at the club, finds himself serenaded from the stands, honoured by banners and – it was reported (and since now denied) on the verge of a new, more lucrative, contract.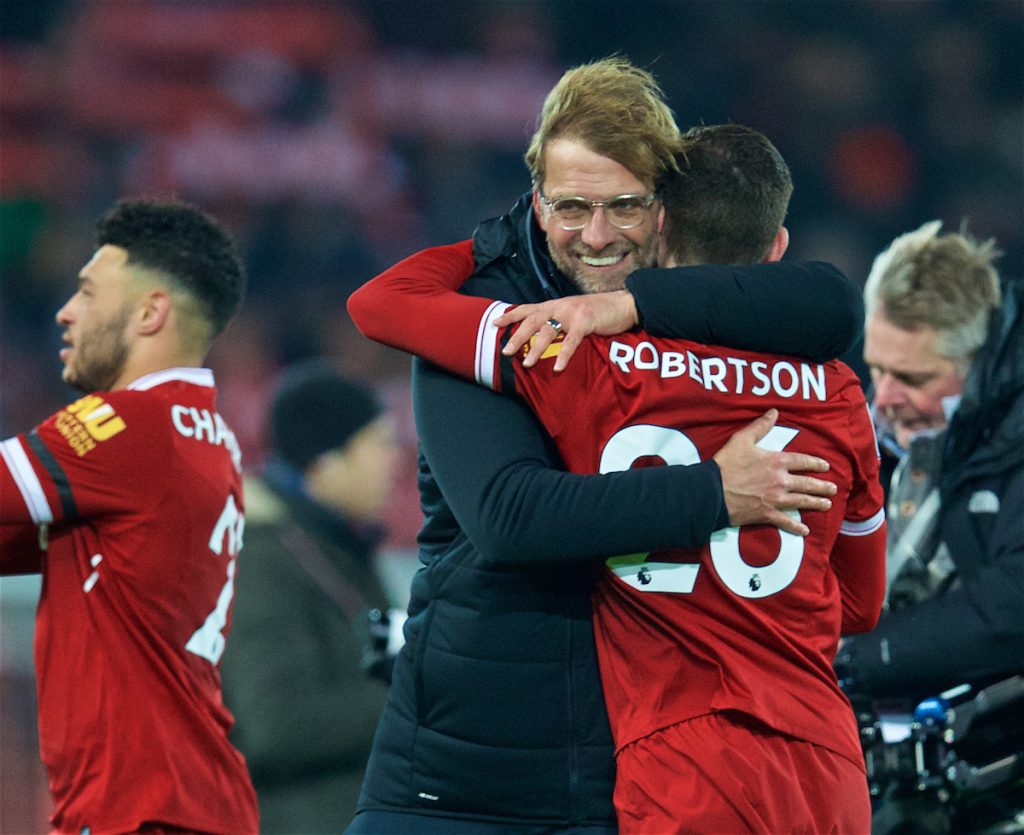 Had the story of an improved deal been true no supporter would have batted an eyelid, such has been his impact in just 31 games for the club. After a litany of left-backs best forgotten, the Scot has made the position his own and demonstrated the values discussed by the bucket-load, on and off the pitch.
Elsewhere, a player who was once the most expensive teenager in history has a book to sell: Mental: Bad Behaviour, Ugly Truths and the Beautiful Game.
Sounds a barrel of laughs, doesn't it?
It refers to, if you haven't already guessed, Jermaine Pennant, he of 81 Liverpool games and three goals. A lad able to shine in a Champions League final, yet one allowed to leave on a free to clock up more clubs on his way to appearing in 15 different sets of colours across his career.
Pennant, if you missed it, stuck the metaphorical boot into Rafa Benitez for the sake of a story for his book, serialised in the press.
The winger, who was imprisoned for drink driving offences and was the first to play in the Premier League wearing an electronic tag, described the man who signed him from Birmingham for £6.7m and offered him his last chance at a big club as the "most difficult" manager he played for.
Pennant, who once forgot where he'd left a Porsche 911 Turbo, made the highest number of appearances by any Liverpool player, 52 in total, in his debut season at Anfield and was afforded every chance to make a go of his chance in red.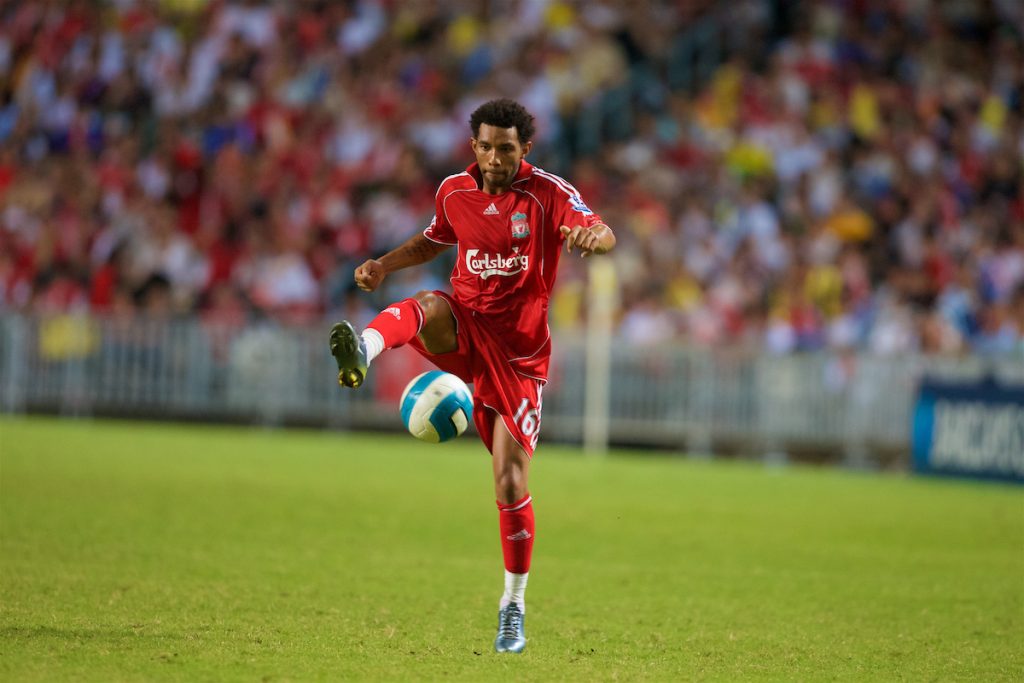 Yet on Benitez, he said: "On the pitch, often I can see what's best. Ultimately you have to trust the players once they cross the white line. But with Rafa, it was constant directions.
"Just sometimes, he might as well have turned a player into an Xbox, dressed me up like RoboCop and put a picture of my face on it. I'm not a defensive midfielder. I'm not James Milner, who keeps it simple. I'm a flair player and do my own thing. But his constant instructions really restricted me. They stopped me from being free. He could never let me do my thing."
He also got stuck into the training regime under Benitez, saying: "There were times when I would get so angry about how boring and repetitive training was that I would just lose it and shout, 'For fuck's sake – just give us a bit of a five-a-side!'
"As a player, you just want a bit of fun, to make training good and lively. But, with Rafa, the training was so boring that you'd come in and all you'd want to do was slit your wrists! The amount of time in training that we'd do shape, tactics and nothing else!"
In Benitez, we remember a European Cup, an FA Cup, and a 86-point season that remains Liverpool's best performance in the Premier League. We remember a man who involved himself with, and understood, the Hillsborough campaign.
Benitez "got it". He had the right values. And that is why he is still regarded so fondly by so many to this day.
Pennant? Maybe it's credit he doesn't deserve, but sometime, briefly, perhaps a light switched on upstairs, a place where too often it is seemingly shrouded in darkness.
In the past he has said: "I made a few mistakes and probably didn't have the best attitude. I just thought ability would get me places. I wish a manager had been able to guide me but when you're that age, you don't take it on board. You're like, 'Yeah, whatever. I know it all already'.'"
Fair. He's got a book out now though, although he did once aim barbs at Dirk Kuyt, claiming to be mystified that certain players were selected ahead of him.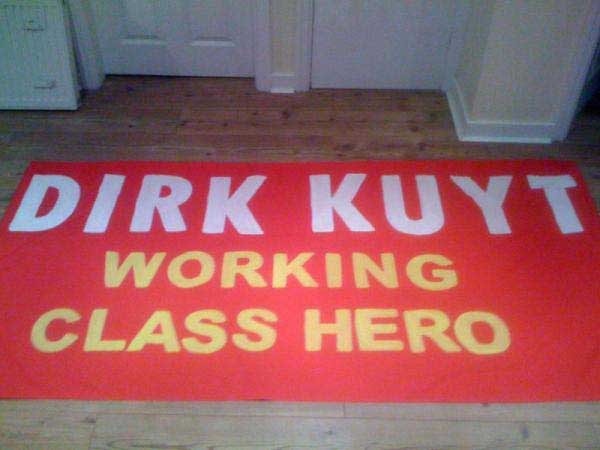 And Dirk? Yep, he definitely "got it". He was even afforded the honour of a banner that read: "Dirk Kuyt: Working Class Hero." A banner produced by Anfield Wrap contributor Neil Docking no less.
Benitez once said of Kuyt: "He speaks out on the pitch and doesn't have to say a single word to justify his place. He is a striker who is as effective on the wing or as second striker, and, as you can see from his record, he scores goals as well as working hard.
"He is the sort of player who would be good for any manager. We signed him then extended his contract because we knew he was an excellent player and outstanding professional. I could put him in central defence and he would be as good as anyone."
At times during Liverpool's history – some of it fairly recent (hello, Mario) – what it is to be a Liverpool player has not been reflected in purchases or performances.
Right now, we can look at our current crop and see a group that is hardworking, focused, determined and made of the right stuff, none more so than Robertson.
The values are back in place at Liverpool; the values we hold and the values the players should too.
The final word to Pennant. He did "get it" once upon a time, saying after his debut: "What's great about the Liverpool fans is if you're putting in the effort, they are going to stand by you. I was so pleased when they were cheering me on and it gave me such a lift. You can't help but respond positively to that."
Exactly. Shame he couldn't stick to that, eh?
https://twitter.com/TheAnfieldWrap/status/1021426270079311872
Recent Posts:
[rpfc_recent_posts_from_category meta="true"]
Pics: David Rawcliffe-Propaganda Photo
Like The Anfield Wrap on Facebook