THERE was a moment in the England v Colombia match last week which really got under my ribs.
It was one of those moments where you sense an inevitable doom which will colour the coming months in a very negative light. My stomach fell away like an open lift shaft and, for the first time in a long time, I worried that England would fail. Well, maybe not England. An England player.
This was unusual as I'm not what you'd call an England fan. I just can't get on with the national side and smile weakly when an enthusiastic colleague or acquaintance waxes lyrical about the fortunes of the Three Lions. While I'm pleased the nation is happy as things stand, I feel aggrieved when accused of churlishness when I point out that international football "isn't really my thing". Surely honesty is better than faking enthusiasm.
I don't hate them as such – though sporadic renditions of the national anthem make me queasy and an excess of Glenn Hoddle can't be good for anyone. No, it's just ambivalence. I don't care if they do well or poorly, but, I suppose if it makes people happy then it can't be all bad. Each to their own and all that.
There may even be a small advantage for the nation clambering for Three Lions success. If, shall we say, less committed followers of the game get to feel as we do most weeks – the rollercoaster of joy, horror and anxiety –then they can at least experience what goes through our minds on first-hand terms. They get to see the madness of obsession.
And they only get that feeling for a few weeks every four years. Look what we have to go through.
Imagine a World Cup which runs from August to May. Imagine coming back and doing it all again and again despite the expense, the grey/white hairs and the inevitable cost to sanity. That's what we do every season and even the summer months are spent worrying about what's to come.
And we're one of the more successful sides. Christ knows what your average Torquay United die hard goes through.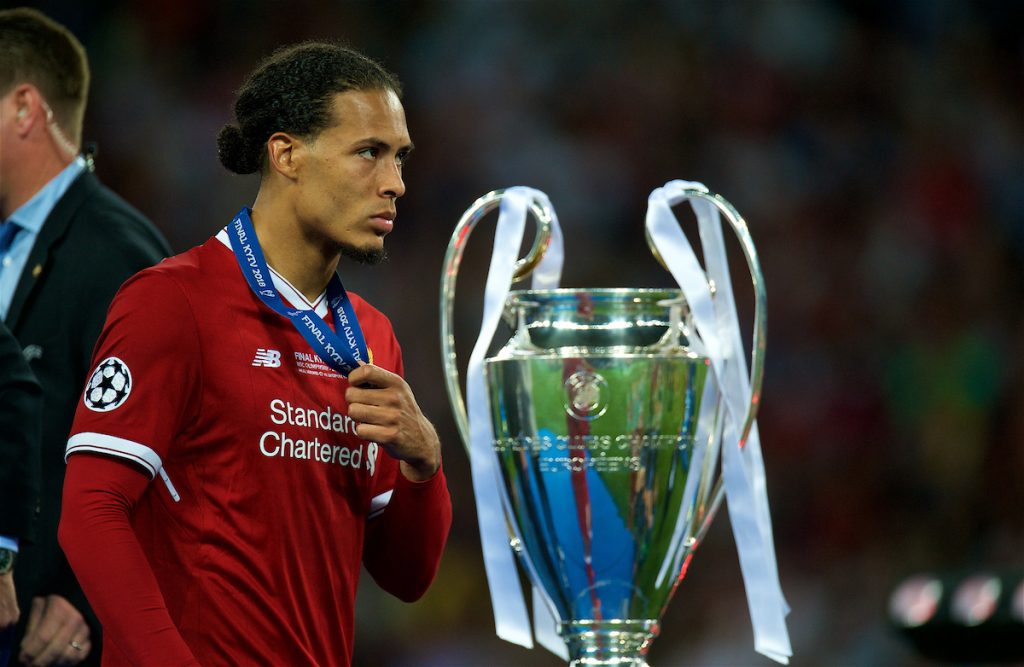 Anyway, back to that feeling of unease.
The reason I tensed up was a pretty obvious one. It was the moment when Jordan Henderson walked up to take his penalty. Liverpool's captain.
And wouldn't it be typical if he missed and cost their England a chance to have a crack at Sweden. Harry Kane had already swiped his shot away before Marcus Rashford did the same. When Henderson walked forward it was 3-2 to the South Americans. This was to be the crucial sixth penalty. The one where it usually went wrong for someone.
And I couldn't take that. I didn't especially want England to win, but I couldn't have Jordan miss. Not after Kyiv. Not after losing the national captaincy to a man who, according to someone on Twitter, looks like a sad banana. Let it be someone else who appears on the back page in tears or with their shirt pulled over their head while consoling teammates look on.
Of course Henderson stepped up, pulled his foot back and watched fate smack him in the teeth. It was almost inevitable.
It all worked out for them in the end and hopefully Jordan got some sleep that night, but that's how close a player can come to ruin. One kick.
Up to that point Henderson had been one of England's better performers, but we all know how the gutter press works. Talk of heroes, "England expects" and "our brave boys" one minute, "traitors" and "overpaid failures" the next. They're all one kick away from that. One shot, one scapegoat, one satisfied narrative.
In the Sweden match he ran the show and was a strong contender for man of the match, along with the 'keeper. That means nothing if he lays a dog egg in the semi final. They build you up to knock you down.
Jordan Henderson is an animal. Blocks the shot, does a roll in attempt to block the next one, chases the ball, clears it and celebrates like he scored it. Love this. pic.twitter.com/yG68gf3OLm

— Sam (@VintageSalah) 8 July 2018
Before the tournament started, Henderson didn't seem especially popular with England fans. I once heard a football phone in where someone suggested his place be taken by Mark Noble. Quite. That said, he doesn't even enjoy the unilateral support of the Liverpool faithful. There are many who see his reliance on the safe, square or backwards ball to be an anathema of Jürgen Klopp's spirit and would like nothing more than to see him out of the first team.
Others look at the Virgil van Dijk's natural leadership and wonder how long it will be before he takes the armband. Their manager doesn't seem too bothered about the captaincy so maybe it's a matter of time before it's passed on, much as it was at international level.
Not that it's made much difference there. Kane might be Gareth Southgate's man, but it wasn't the Spurs striker who was marshalling the team through the last 20 minutes of the Tunisia game. Nor was he instructing the side how to play the numerous freekicks against Panama. Henderson has been as much of a captain with or without the cloth around his arm.
Of course, the best teams have an array of leaders rather than a single captain and a few experienced pros acting as ministers without portfolio, so maybe the English side is run on more collegiate grounds than just through one man.
Despite the outcome against a magnificently filthy Colombian side, there was still some criticism about the missed pen. Some said he was too cocky or casual. Actually, Henderson was unlucky. Like John Arne Riise's effort in Istanbul, it was an excellent shot. It was just read well.
Anyway, that's just England. As long as Henderson's doing the business at club level then who cares?
It'll be interesting to see where Henderson fits in next year when Naby Keita and Fabinho come in as well as Alex Oxlade-Chamberlain. Some think he won't play much at all, but I doubt that. There's still plenty to come from the captain and there's nothing wrong with a bit of competition.
I'd just like him not to come home disappointed. Or at least, too disappointed.
"…we're all thinking about Daniel Sturridge again." 😅

🗣 Subscribe and listen to our first 'Post-Match Show' of the season 👉 https://t.co/Y74hlJ4yQF pic.twitter.com/6hQ0Js3RUD

— The Anfield Wrap (@TheAnfieldWrap) July 7, 2018
Recent Posts:
[rpfc_recent_posts_from_category meta="true"]
Pics: David Rawcliffe-Propaganda Photo
Like The Anfield Wrap on Facebook