MISSED you handsome. Missed you gorgeous. Let's start again.
You forget the tours.
This thing happens: the centre of the Liverpudlian universe moves to a whole new fixed location.
You see it in a million ways. The most obvious is the football match but it goes beyond that. The journalists who cover Liverpool shift time zones, the apparatus that surrounds the club boards planes, the energy and responsibility of loving the club shifts; it changes hands.
Charlotte's hands have proven very responsible.
The city of Liverpool is something rather special in many ways but one of those ways is Goldilocks. Liverpool isn't too small, it isn't too big, it is just right. Football and Liverpool are hand in glove. Everything about the match is central to Liverpool's weekend. It doesn't wholly dominate but it is wholly present. London, with its plethora of sides, people and interests chews football up. Football isn't truly present, it is just one competing thing amongst all the things. Whereas in Liverpool football is the ever present soundtrack, the constant reality, the drum that beats. It is why it can do people's heads in. You cannot escape it.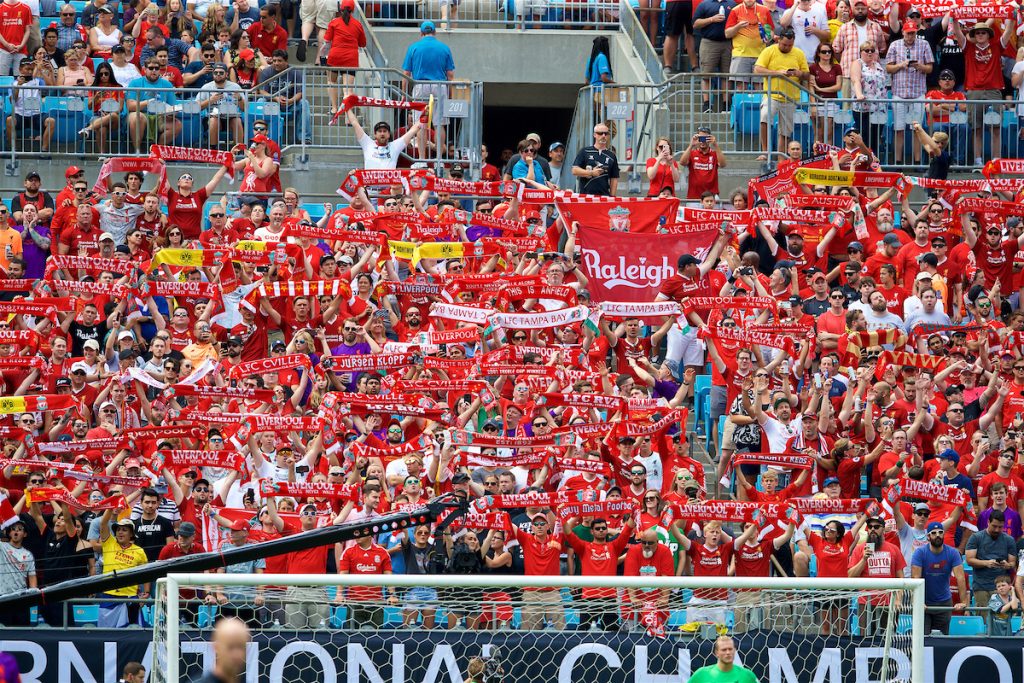 Liverpool in Charlotte has been very similar. The biggest event in Charlotte this weekend is that Liverpool are playing. It has been everywhere and it has made Charlotte feel like a home away from home. Liverpool have taken over Charlotte and Charlotte has been bang into it.
What a thing. I mean as someone who loves the city of Liverpool the idea that we get to hijack another place and make it our own is glorious. But the hijack works both ways; the American Reds love our supporter culture but they always have their own spin, their own outlook, their own jokes. The Liverpudlian universe doesn't simply get to impose its reality as it goes, instead it is given new dimensions by those who inhabit it.
I love it. How could you not? They take the thing, this thing of ours, and build around it, find a voice similar but an iteration away, just beyond. It shouldn't be seen as Shelbyville. It isn't Shelbyville. It's Goldilocks with a new hairdo.
That there was a football match is important but it isn't the whole thing and the reason for that is the people in the ground know the business starts on August 12th. But they are also just pleased to see Liverpool.
I am perpetually pleased to see Naby Keita. He is my favourite already. He pushes it and goes and your breath is taken away. He glides about the pitch and when he isn't gliding he is strutting. He has this sense of ownership of his own space on the pitch. His own space, you feel, could expand and expand. Liverpool have supposedly bought a goalkeeper who owns his turf. Virgil van Dijk owns his turf. That Keita may well do the same means that Liverpool are in a position to be strongarming football matches.
Daniel Sturridge remains so seductive. His talent verges now on ineffable. He understands everything about where he should be and why. He cannot move as he once did so he has to be so economical in his movement. If movement cannot be perpetual then it must be as smart as it gets. His touch is delicious and he loves his teammates especially the young lads. He talks to them constantly. He wants them to understand the collective economy.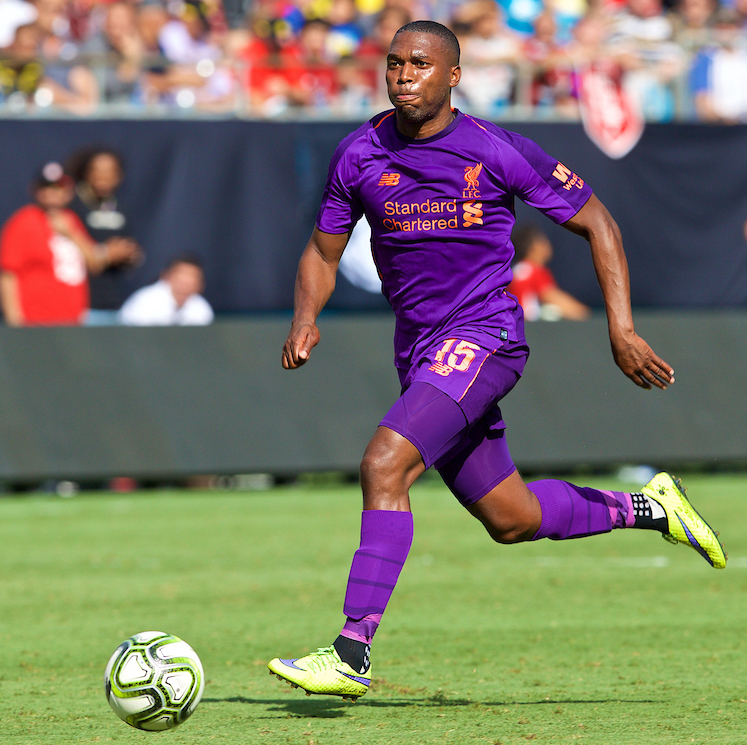 Both first half full backs showed their value. For some playing poorer sides in pre-season is a good thing. But Nathaniel Clyne shines when he has actual defending to do against elite footballers. Andy Robertson swirled a lovely ball in for the opener. Both should be looking at a start against West Ham.
The goalkeeper is a concern now. A concern in terms of wondering if he still needs to be putting himself through this knowing he is about to be replaced. He's a nice lad who has had a bad time. He needs a rest, he needs relieving. I want to give him a cuddle but would that actually help? It probably wouldn't help me in his scenario. He can't do right for doing wrong and he doesn't help himself by doing wrong.
That will resolve itself. Everything does, in the end. But the clock ticks here in Charlotte. We start in no time at all. And Liverpool will need to sharpen after this result. The manager knows that and he spent much of the game ensuring his players knew it.
He was demonstrative, Charlotte was affectionate and the sun shone. You can ask for no more.
It's nice to be back. It's lovely to be here.
Thank you to Charlotte, to Liverpool and to you. Thanks handsome. Thanks gorgeous. Here's to a Championship Season.
"I heard a little bit that the people in Liverpool are not 100% happy with that because we don't do that in Liverpool."

Exclusive chats with Jurgen Klopp, Van Dijk, Lallana & more in tonight's post match show. 🇺🇸

✍️ Subscribe to TAWPlayer: https://t.co/UlqKvwZIWy pic.twitter.com/RURGADFhxS

— The Anfield Wrap (@TheAnfieldWrap) 23 July 2018
Recent Posts:
[rpfc_recent_posts_from_category meta="true"]
Pics: David Rawcliffe-Propaganda Photo
Like The Anfield Wrap on Facebook