LIVERPOOL versus AS Roma in the later legs of the chase for European football's most cherished prize was always destined to be loaded with emotional baggage.
While many on Merseyside celebrated what was perceived to be an 'easy' opportunity for progression on the pitch when The Reds drew the Giallorossi in the Champions League, lots recognised the threat for regression off it.
A match 34 years ago when Liverpool defeated Roma on the Italians' home turf in a European Cup final offered an easy opportunity for talk of "revenge" in 2018.
Such loaded language is freely used around the coverage of sport because most expect such sentiment to apply only to the pitch, the players and the task of winning a football match.
Yet it was clear around the build up to both matches of the semi-final tie with Roma that this was something more. There was unhelpful talk, too much talk, of "bad blood" – of ultras, of hooligans, of dangerous fans on both sides hell-bent on vandalism and violence.
Many here in Liverpool expected knife-wielding hooligans to descend on the city. Many there in Rome anticipated bare-chested drunk Englishmen rampaging through historic ruins.
Whatever the setting, the social reasons, the context or the cause, in the name of a football club, and around a match that should have been a display of passion from two sets of special supporters, an innocent man finds himself fighting for his life in a Merseyside hospital.
By now the images of an unprovoked attack on Sean Cox yards from The Kop, and just a short time before Liverpool and Roma took to the pitch at Anfield, are indelibly etched on the minds of everyone who set out to support their club that day.
Within minutes of a much-loved father of three being left prone on wet tarmac after a vicious assault, stories began to write themselves on social media: of "clashes", of "skirmishes", of "fights". In an instant the reputation of supporters of yellow and red and red and white took a nosedive, along with the sport they love.
"It's always football fans, isn't it?"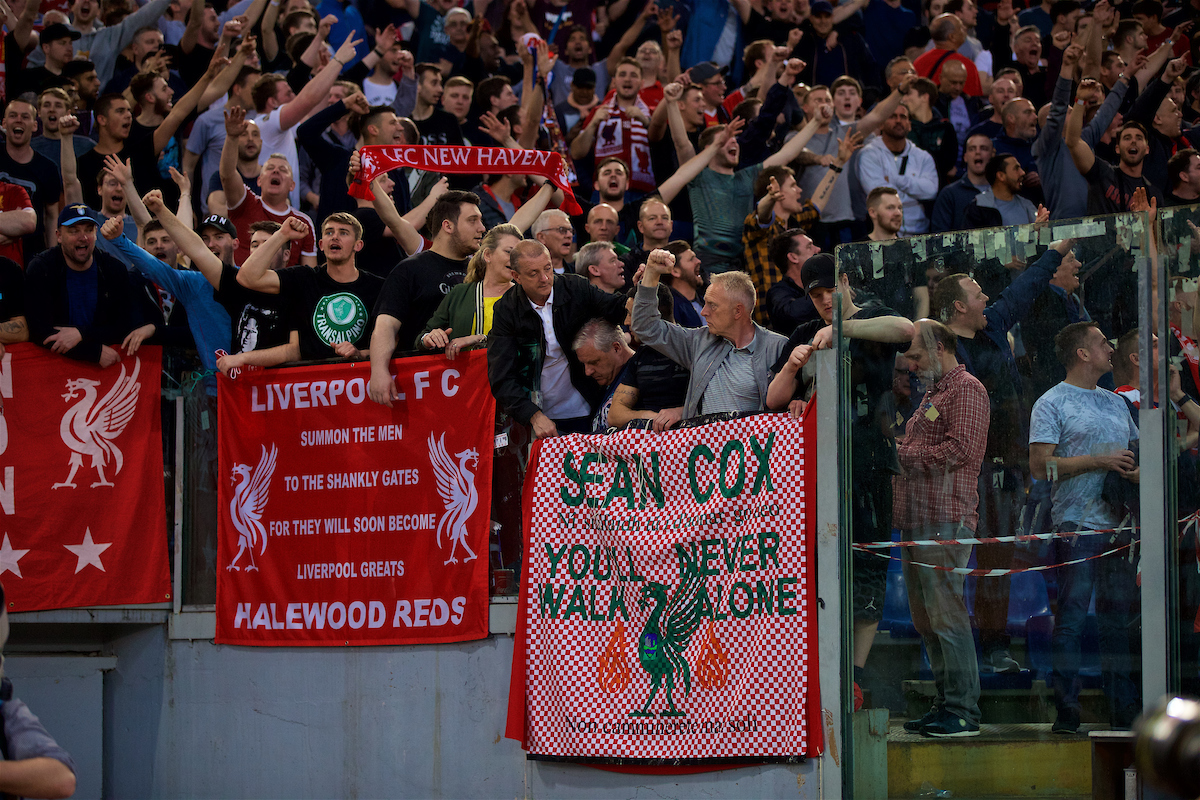 Even the truth of the situation can be twisted to taint. What that footage shows is a small number of people tooled up to terrorise; ready to attack anyone that is not their own. It is the actions of a few yet it projects on the many.
Here, it was viewed through the prism of past attacks on English supporters in Rome. Of 1984 and the aftermath of that final. Of a culture around knife attacks and organised violence. Roma fans, Italians as a whole, Italy as a country…judged, stereotyped, branded en masse.
There, in small numbers, perhaps it was celebrated by the extremists. Perhaps, in their bubble, it impressed people; just as the murder of Stephen Lawrence once was something to boast about for a group of racists. Perhaps in a messed-up macho cult, it was the ultimate.
Often we only look for what fits an internal script.
Because in Rome there was clearly also shame, horror, empathy, fear and anger for what happened outside Anfield.
For years, in Liverpool, we have looked out at judging eyes. We have fought against aspersions and assumptions and battled with bad feeling built on nothing more than an accent. Just as we have never wished to be viewed through a tainted lens, now many in Rome feel the same.
Angelo Consoli is a Roma fan. He is also a man with significant influence in the city of Rome.
Like many more, he was sickened by the attack on Sean Cox. What sets him apart is he has attempted to do something about it.
Angelo was involved in attempts to form a positive bond between Liverpool and Rome in 1984. Then, just like in the build up to Roma v Liverpool three decades on, he feared the will of the ultras would overshadow the welcome of a city.
Led by the respective councils in Merseyside and Rome, a group of Liverpool fans spent four days in the Eternal City in 1984, seeing the sights, meeting fan groups, and attending functions.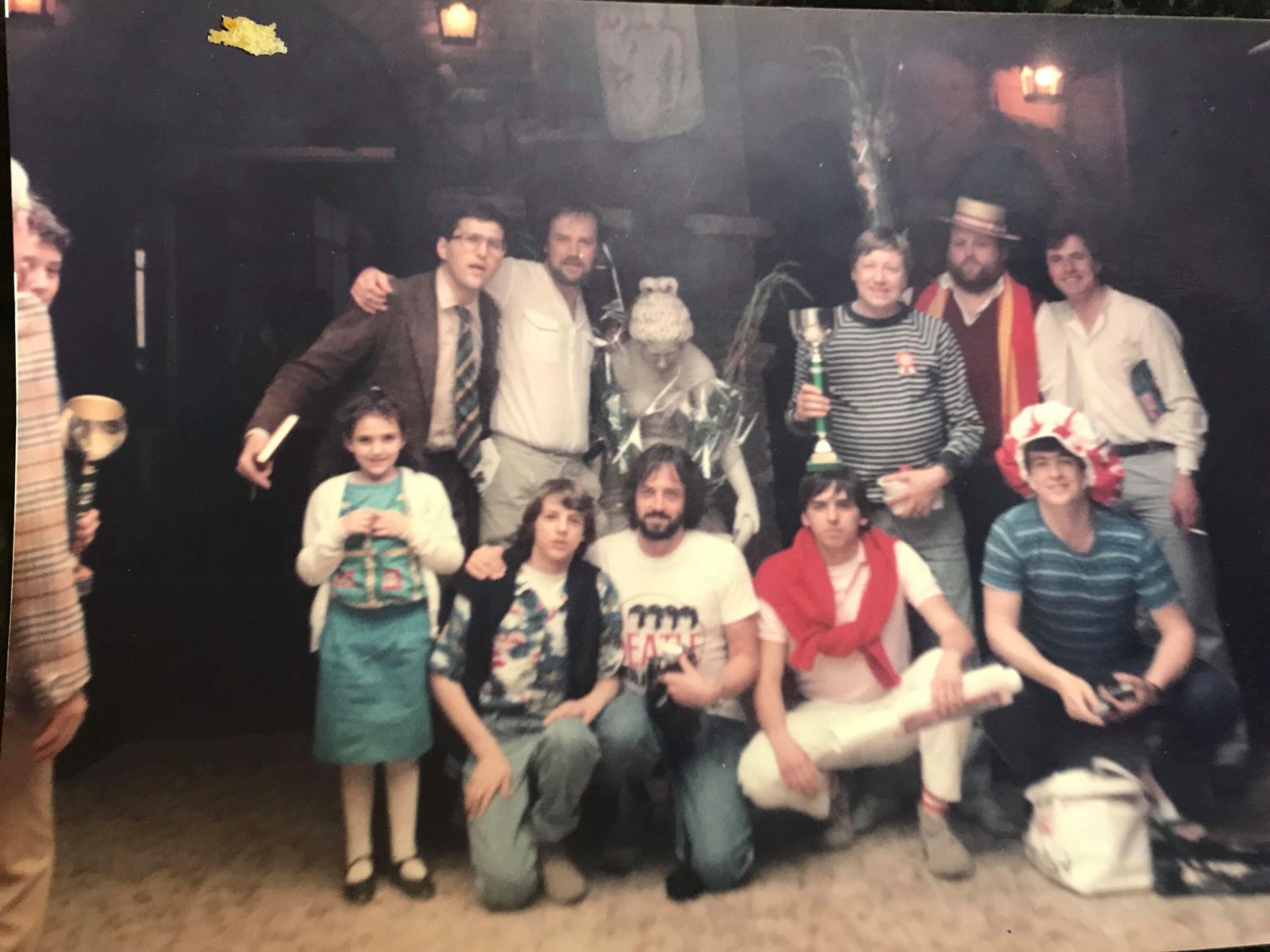 Cynics will sneer, they always do, but those that were a part of the trip took away the positives and remained in contact with Angelo as the years ticked by.
Through that friendship, 34 years on, Angelo has again personally pushed commonality over criminality.
After some of the delegation of decades ago contacted The Anfield Wrap, we became involved in an effort to show Rome, Liverpool, AS Roma, Liverpool FC and the people of all in a different light to that projected by many in the media, at home and abroad.
Not only did Angelo show us the city, ferry us from the airport, and direct us to places to eat and drink – all of which offered the friendliest of welcomes – he also arranged for a ceremony with the president of the Capitoline Assembly, Marcello De Vito, at the city council's Giulio Cesare Hall on the day of the match.
There, we received a medal from the city of Rome for Sean Cox, artwork commemorating the friendship visit in 1984 and a copy of a motion vowing support for his family and condemning "false fans" and their actions on Merseyside. All will be passed on to the family at an appropriate time.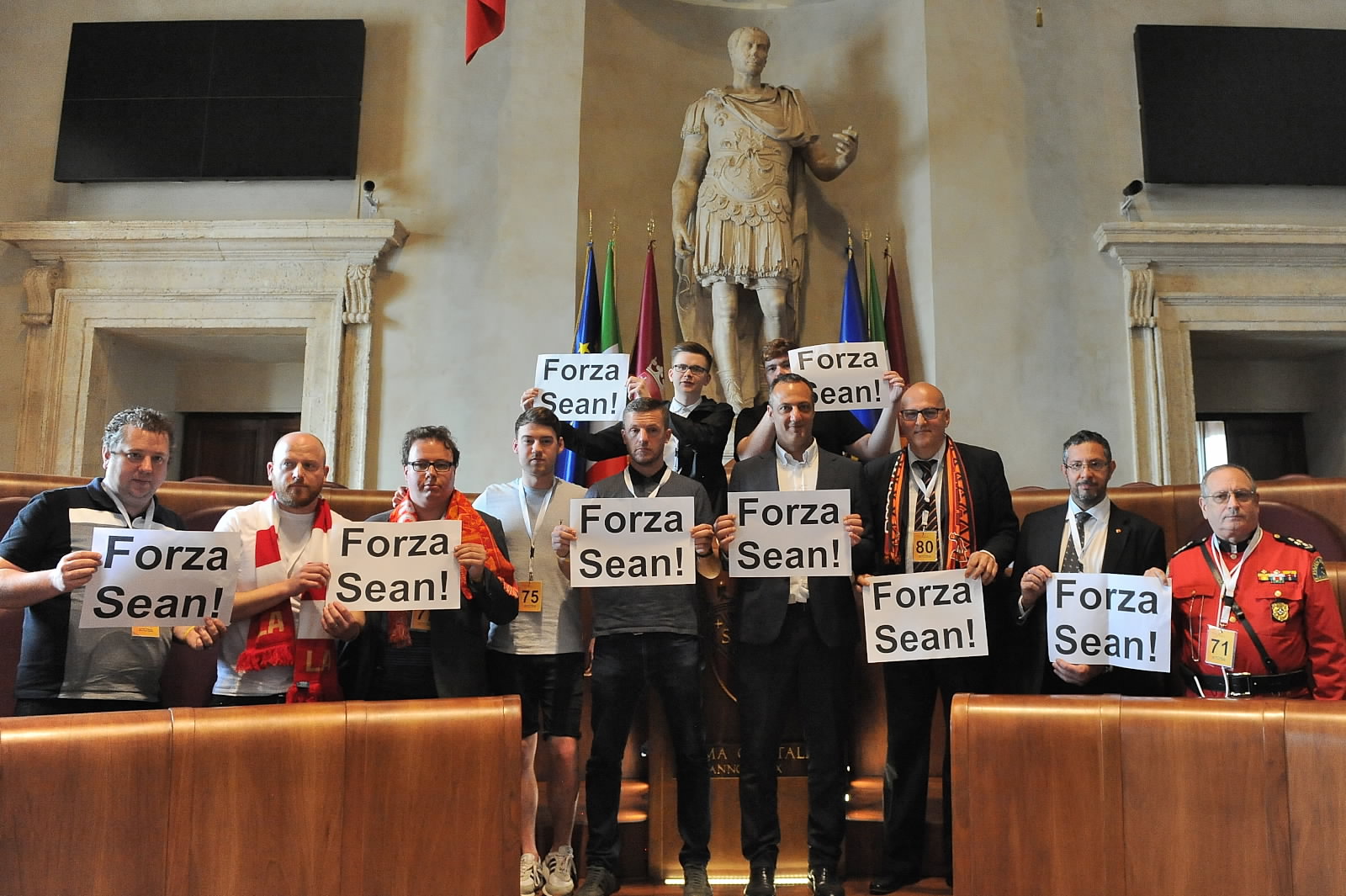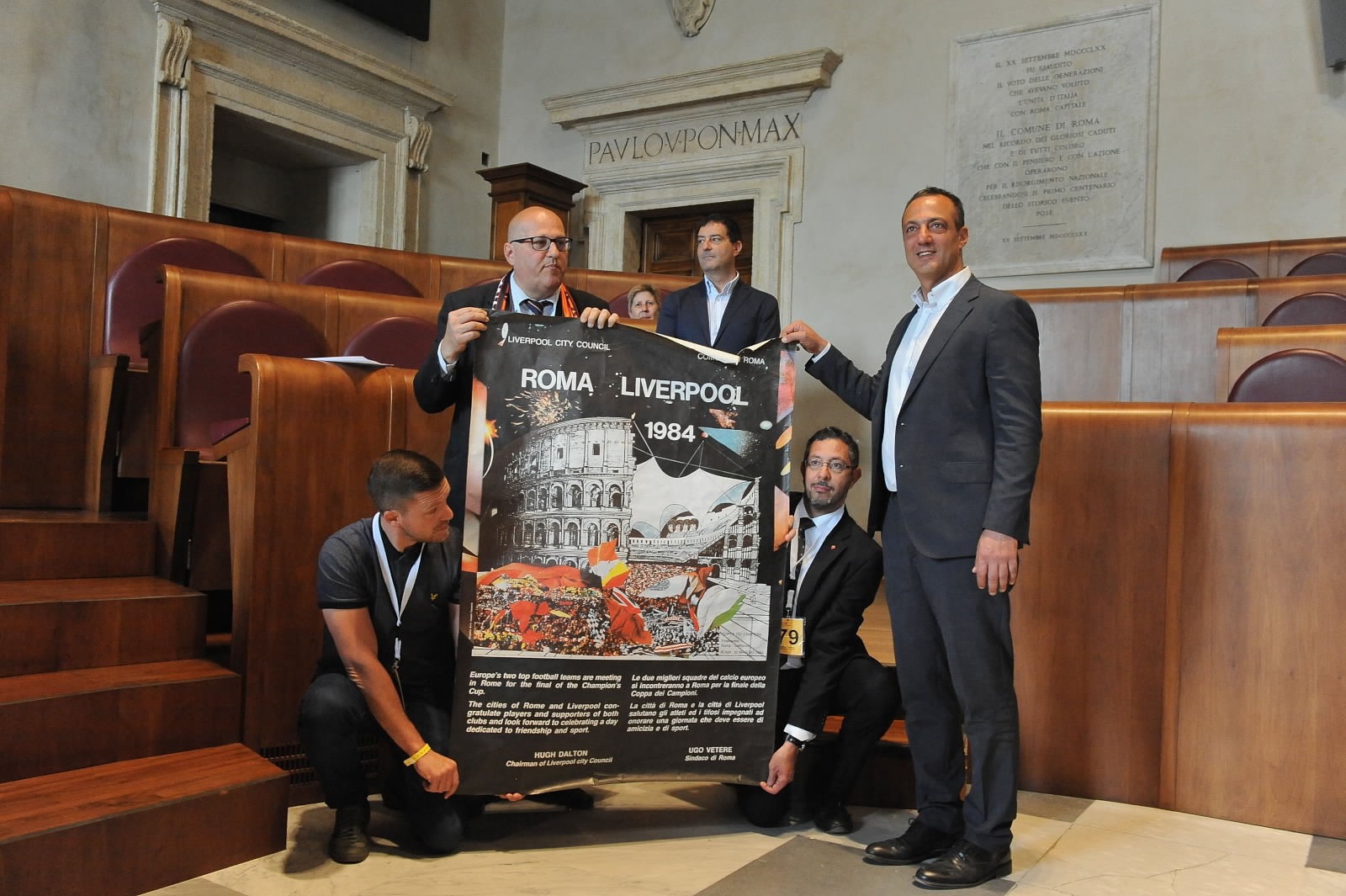 Instead of looking for difference, for conflict, for fear and for fight – as many media representatives did in the build up to the game – this was a coming together to condemn what happened outside Anfield and to hope for positive news about Sean's condition.
After media question after media question about safety, fear, worries and whether we thought twice about travelling to Rome during our time in Italy, an opportunity to emphasise that passion for the game does not have to mean "war, "revenge" or "scraps" or "skirmishes" was a welcome one.
As we filed out of the historic surroundings, an old man who had watched on grabbed me by the arm. "Sorry," he said sincerely, looking me in the eye. He didn't need to be but in that moment, just as we would defend Liverpool, he was defending Rome.
Those that swung belts, kicked, punched and intimidated outside The Kop represented only themselves, not a spectacular capital city and the millions that reside there.
Our Rome experience was one of wonder and awe at the sights and sounds of a beautiful city; of an impressive atmosphere and showing of support in the Stadio Olimpico; of friendship and welcome from Angelo and his friends, and of shared sadness at the plight of Sean Cox.
Roma's talisman, the magnificent Francesco Totti, once said: "Football, to me, is a passion, more than a game. It is everything. But more than anything, it is love for Roma. I have always been Roma. There has never been anything else."
Liverpool's most recent equivalent, Steven Gerrard, once said: "In England, football is a big thing to talk about, but Liverpool, it's a special place. You feel it when you make your first step."
A distance of 1,400 miles may separate the cities, but when it comes to football the feeling is the same. It's life, a way; something so much more than just 11 versus 11.
Judging comes easy in life and is all too prevalent. Whether it's nationality, race, gender, political persuasion or the colours of a football team, too many see a homogenous cluster rather than a collection of individuals.
All is not bad in Rome, all is not good in Liverpool. But where we can come together is in praying for a football fan needlessly attacked to pull through and return to his family.
The gesture from Rome was appreciated and should be received in the spirit it was given.
We all wish him the best. Forza, Sean. Our thoughts are with you.
Recent Posts:
[rpfc_recent_posts_from_category meta="true"]