SO, that's that then.
It wouldn't be Liverpool unless we made it as dramatic as possible, or at least as dramatic as potentially needing a result on the last day when Champions League qualification could've been sewn up weeks ago.
That Liverpool accomplished qualification with their most assured display at Anfield this season only offers up further questions as to why we've spluttered a bit in the league over the past few weeks.
Loads of old fellas I know talk about how boring it got at times just winning in regulation, turning up and knowing the outcome, almost like clocking in and out, and that was it. While I don't think that's necessarily true, we do seem to have a post-millennium penchant for the dramatic, we even made qualification for the final of the Champions League after scoring five goals at home "interesting".
The nerve-shredding nature of the tricky Reds, even by the standards of the 2006 FA Cup final and Istanbul, seems to have been turned up another notch under Jürgen Klopp. The very nature of the team, as it is, seems to be fuelled on finely tuned disorientation and chaos.
It's clear that a balance is being sought, the ability to slow it down, take it easy, to keep opposition at arm's length, and to be fair, since the introduction of Virgil van Dijk and the reemergence of James Milner, it's something we've improved on but it's far from our best suit.
Despite lacking the social media sensation against Brighton, today was possibly the nearest you'd get to what you'd argue is an ideal balance, notwithstanding how poor Brighton were.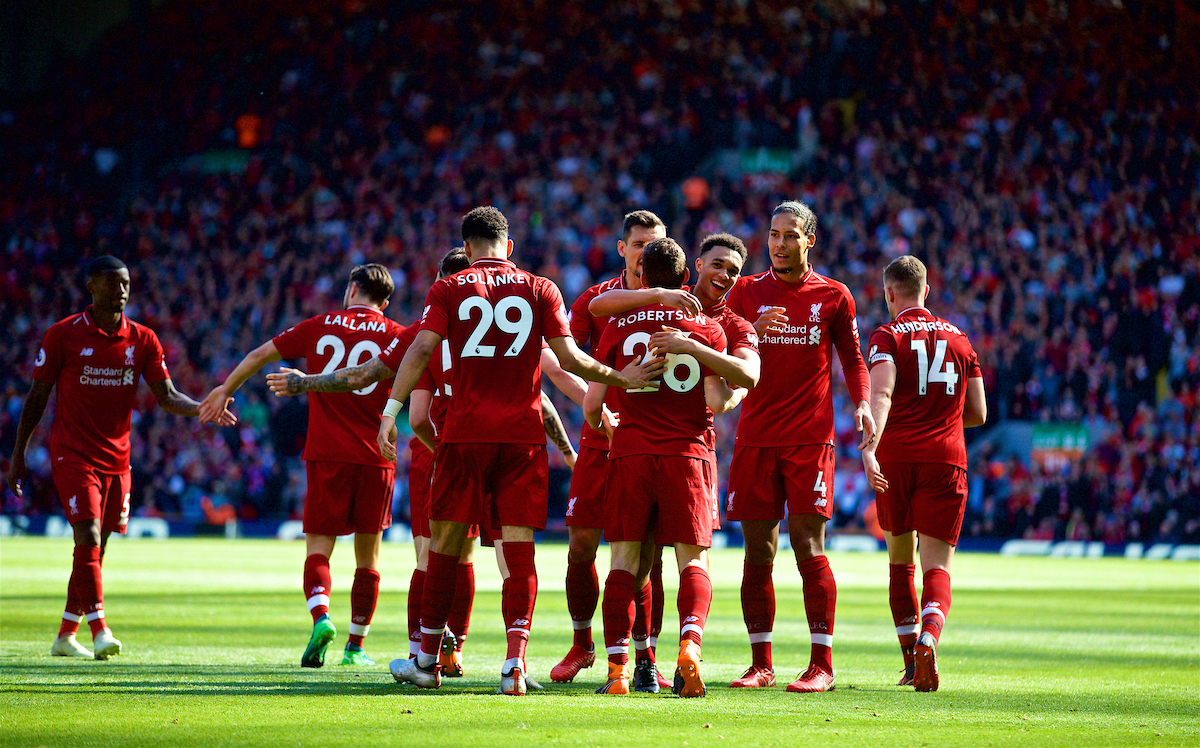 It could also be argued that we're never more dangerous than when we're most vulnerable, a team that sometimes gets the benefit of living on its own nerves and electricity, to gamble knowing that, more often than not, we'll inflict more damage than we'll sustain.
And so to Kiev, stick or twist?
For all we've managed today, we can't kid ourselves that Chris Hughton's side are anything like Real Madrid or pose anything like the threat.
Which, counter intuitively, doesn't mean reigning it in, quite the opposite, if ever a game called for The Reds to turn it up to 11, this is it. Fuck deference, take them toe to toe and win the match before they've realised they're in a game.
The best version of this Liverpool side is the unleashed beast mode Liverpool. The unrelenting, dizzying, brilliant, vulnerable, chaotic red bastards.
Up the ride the fucking lightning Reds.
"This means mission is accomplished and everything else is bonus and what a bonus it could be." 👊

Subscribe to listen to our Post Match Show as Liverpool qualify for next season's Champions League: https://t.co/oFCRQeLGZi pic.twitter.com/5De57iV4Yg

— The Anfield Wrap (@TheAnfieldWrap) 13 May 2018
Recent Posts:
[rpfc_recent_posts_from_category meta="true"]
Pics: David Rawcliffe-Propaganda Photo
Like The Anfield Wrap on Facebook