RIGHT now I am taking it badly.
All things pass. This will too. But Liverpool have managed to find a way to make this defeat hurt when it never should have. They found a way to be less than their full selves.
There is an argument that they managed this due to Mo Salah going off or due to Loris Karius being appalling in goal. But they also conspired to do this throughout the game. There wasn't that Liverpudlian 10 minutes that you live for. They never made Madrid pay for not being all that good.
What a bastard of a sentence that is. Madrid deserve the win on the night — let's be clear. They were the better side. But they don't deserve it because they taught anyone a lesson, because they lit up the sky. They may deserve it because it was a Real Madrid player who produced the only true moment of quality in the game — Gareth Bale's overhead kick.
Liverpool never made them need to deserve it. And that is what hurts and what makes this one of our poorest performances of the season, all told. Real Madrid never hit the deck in agony, never felt the sort of pain Liverpool inflicted on every other side they faced in this tournament.
Being fair to our opponents, their most impressive period of play was the 10 minutes after our equaliser. They snuffed out any threat of a Liverpudlian onslaught. They showed game intelligence. But that's it — all brains, so little brilliance. That's why it hurts. At no point was anyone played off the park but the steamroller never stopped rolling. The irresistible force never met the immovable object.
It doesn't help that they won by two and our goalkeeper lashed two in. It really doesn't help. The worry is how hard this is to come back from after making the errors on the biggest stage. The worry is what happens next.
The disappointing performances were across the park not just in goal. But there is something different between disappointing and costing two goals. To be quite honest, I'd be annoyed with him if I was Gareth Bale. His first deserves to be the sausage dinner. His second makes the story the Liverpool goalkeeper. He doesn't just ruin Liverpool's night but he ruins the occasion.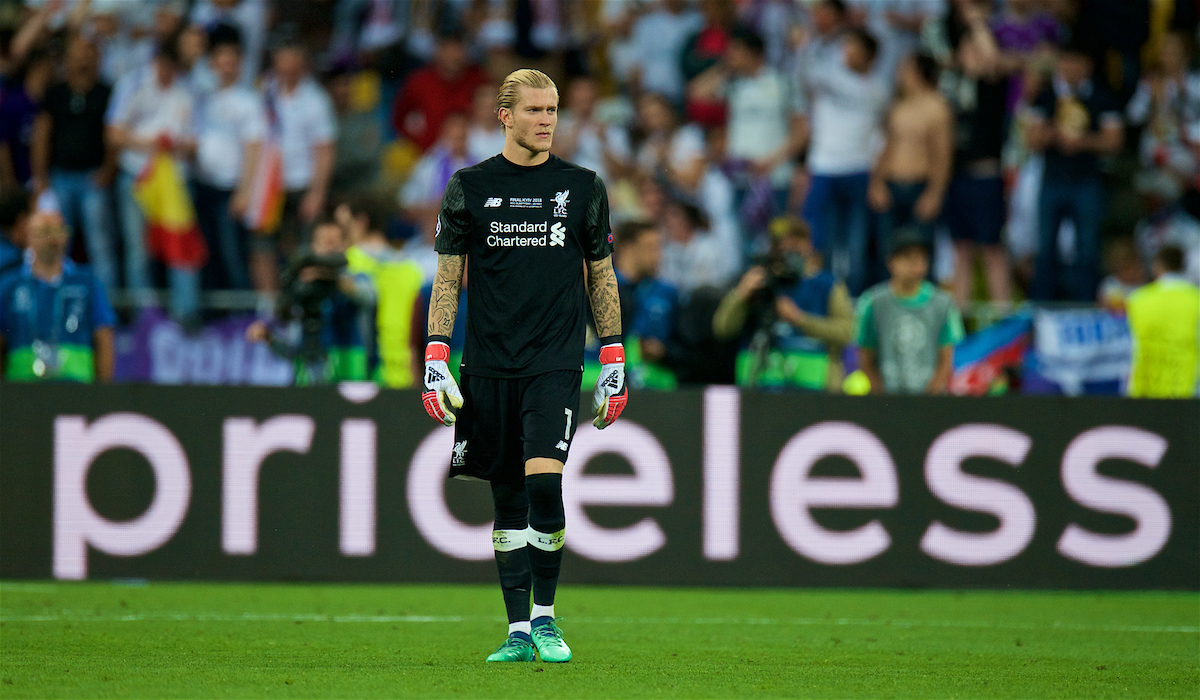 Roberto Firmino never got himself into the game. Mo Salah impacted very little before going off injured. Dejan Lovren and Gini Wijnaldum both played well but had few colleagues who can consider themselves to have played their strongest game. Liverpool should have had a penalty as well, a well-directed elbow in the penalty area ignored by the officials.
But again we come back to the errors, to our errors. Liverpool needed to come out at half time with their manager having tweaked it. But they gave the softest goal away. And so we die not knowing.
We die not knowing. That's the worst. I told you I am taking it badly. Swallow it. Take it. Have it hurt. And then…
The point is this — these are our lads. They have been our lads. For better or worse our lads. Liverpool are the only thing in the room that matters.
Look at nothing else. Not at the opponents, not at our rivals. Look at us and look at a season where we have terrified Europe.
No backward steps. No apologies. Not now. Not tonight. Let no one apologise. Thank you, gorgeous. Thank you, handsome. We gather our forces; we start again.
It's how it works. The river starts flowing again in early July. In no time at all. It gets about our feet. We start new journeys together.
Will you permit me? It's my dad's birthday. I bought him wine, wine to win with. Wine to drink with my brother in victory. I hope they drink it regardless. I love them and wish I was with them now. They should drink the wine. So should you.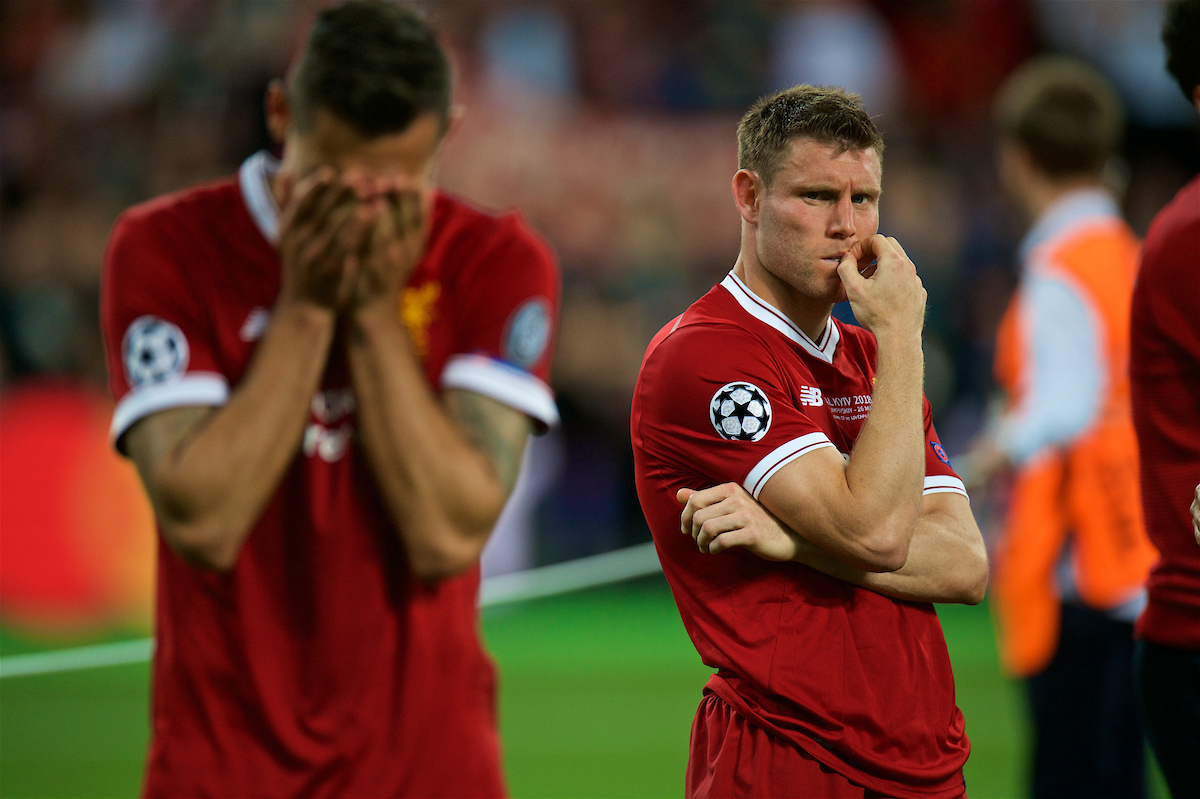 Every time, every occasion I treat it like the last time. This season, every time we should give thanks. What a year. What a journey. Let it hurt. Apologise for nothing, enjoy everything.
Dust yourself down. Drink the wine. Treat it like the last time. Look forward to the next.
Let it hurt. Next season we are stronger and we are better, and next season they won't know what's hit them. They didn't know at times this year for fuck's sake.
Let it hurt. It starts again in July; it starts again tomorrow. These are our lads. The other thing in the room that matters.
Take it badly but apologise for nothing. Never was there a better time for a football club to allez, allez, allez.
Just never die not knowing again. To get beat is one thing. It happens. But to walk away unsure is something else entirely.
Make yourselves the only thing that matters, Liverpool. That's the job between now and next May.
I wish this writing were cleaner. But that's love for you. Sticky, mucky and occasionally defeated. But — for the last time this season — what's a song without you? Every song I write is about you.
— The Anfield Wrap (@TheAnfieldWrap) 26 May 2018
Recent Posts:
[rpfc_recent_posts_from_category meta="true"]
Pics: David Rawcliffe-Propaganda Photo
Like The Anfield Wrap on Facebook