ARSENE Wenger retiring. Alex Ferguson deeply unwell. That sort of Sunday.
A Sunday that makes you think about these men in our game. It would be mad to not wish them both all the best, but dwell on the differences for a second. Both are tremendous football minds, both changed the game in this country. But one was a lot better at losing than the other.
Being good at losing is perhaps the most underrated quality in football and Ferguson could well be the best exponent of that in my lifetime. Firstly, his sides tended to lose in an impressive way, but secondly they tended to bounce back. You are always going to lose. I can't promise you much, but I can promise you that. You will always get beat.
What do you do next?
It felt like our second big European away game of the week.
But on this one we came up short. This one we lost. You will always get beat.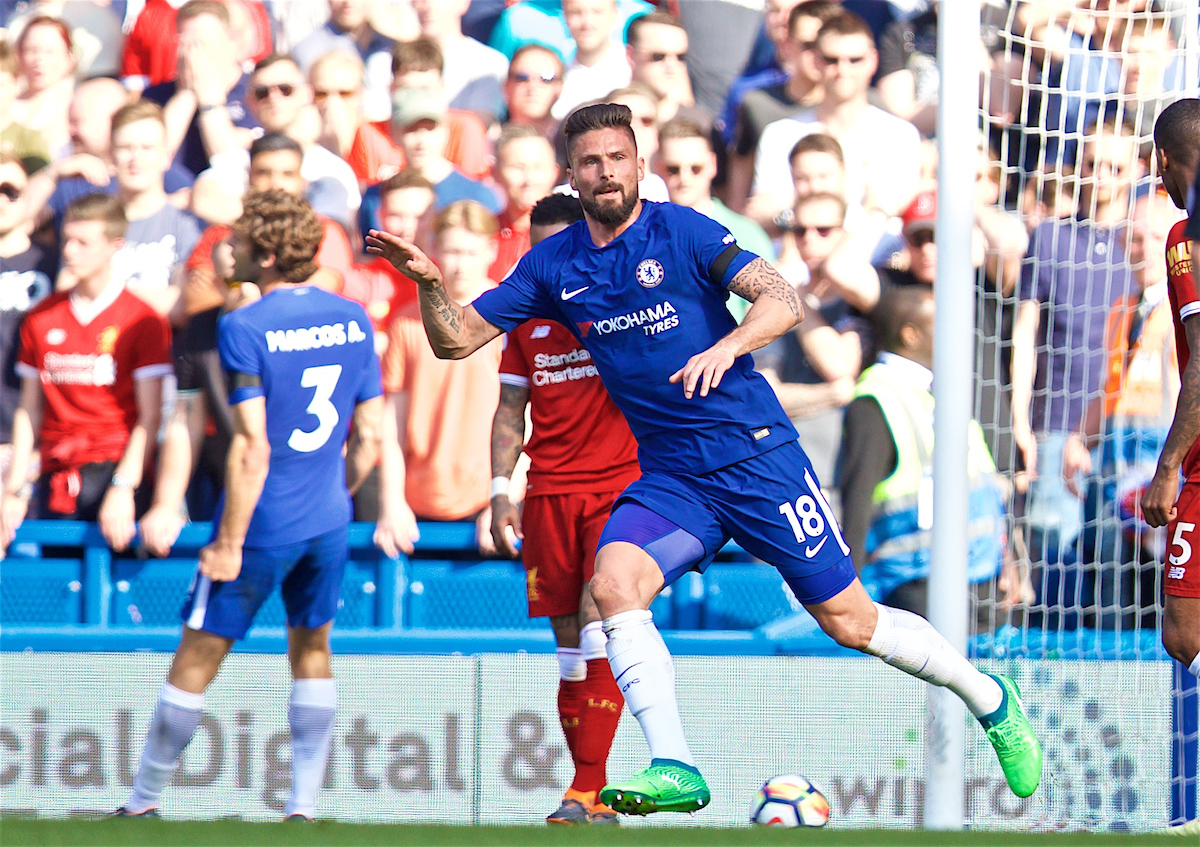 This Liverpool side does have one big question to answer: what happens when you go 1-0 down? We aren't marvellous when losing, we are better when we have lost. That is good in a sense — Jürgen Klopp seems an excellent loser too — but we have to reassess how we deal with any minor scoreboard adversity. We showed enormous courage at the Stadio Olimpico in the week but we were never actually losing the tie.
This season, we haven't come from behind often, not least because we haven't fallen behind often. But here, like Swansea, like Manchester United, we haven't done enough when we have been behind. And there have been games when we have been level when we expect better, when we haven't done quite enough.
A half-time argument. Anfield Wrap contributor Paul Senior says to me that he sees we're lively around Thomas Lemar from Monaco again. Elsewhere, there is news around Nabil Fekir. God I can't be bothered with Lemar links. And I make that known. I am emphatic. I like my midfielders midfielding and my attackers attacking.
But, I reflect as the second half wears on, this is the point when that isn't the case. Isn't of use. Right now Liverpool don't just lack legs, but they lack fizz and variation. Chelsea collapse inwards. Chelsea sit in. Liverpool short of guile. All the ball is red but the chances aren't. Quite the opposite. Chelsea are passive but Liverpool aren't quite as active as we would all like.
It isn't about forcing the issue as much as bringing it to a head. Imagine a semi circle drawn around their box where the radius is 24 yards out. Liverpool were kept out of that and had nowhere near enough ways of getting into it. They banged their head against a brick wall.
This is what isn't great. Liverpool need to work Thibaut Courtois but it doesn't come. None of our front three are quite what you want at this stage of the game. Sadio Mane was everything first half, but not in it second half while still being excellent. But for the third game running both Roberto Firmino and Mo Salah were off the boil with either decision making or execution. You want something to worry about? Worry about that.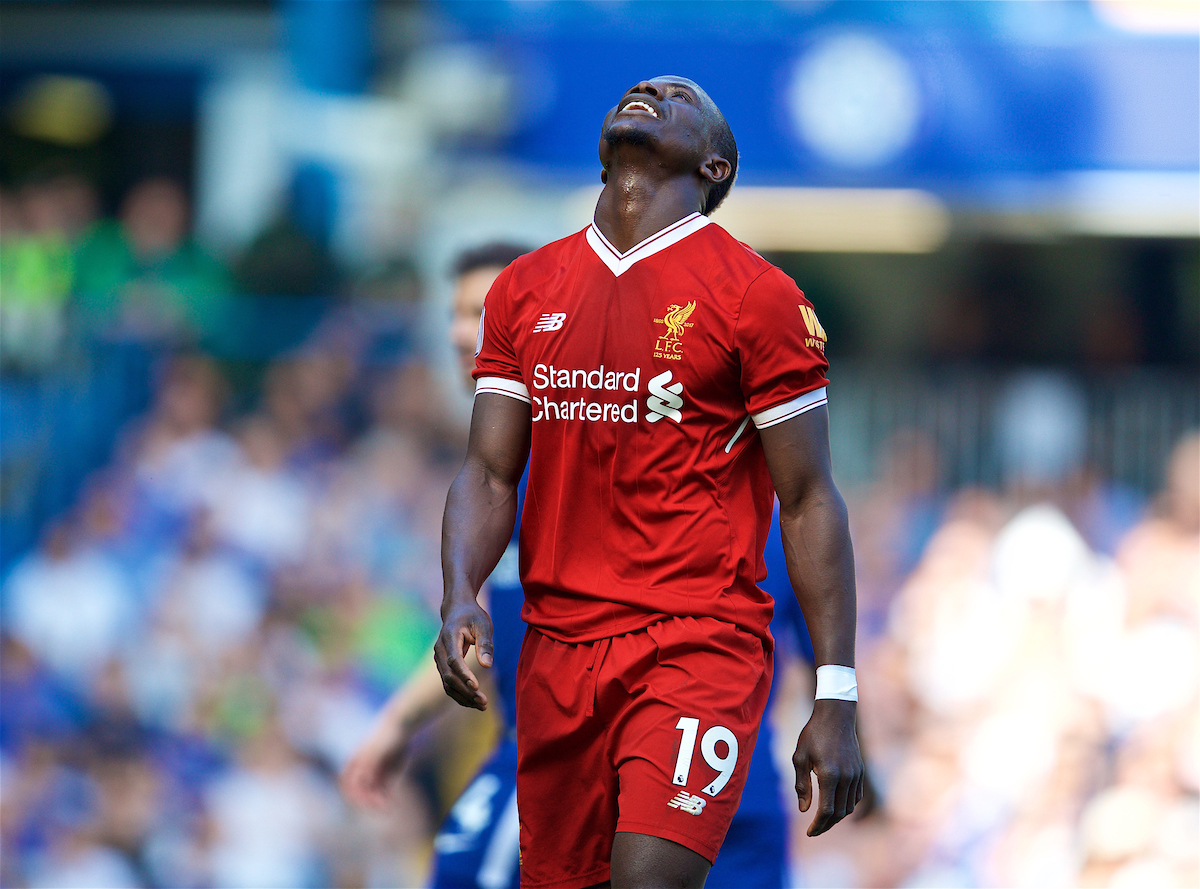 A full-time argument. We have so many arguments, you know. An entire life a debate. Paul Senior asks who Chelsea have. Fellow contributors Dan Austin and Steve Graves answer with Huddersfield at home and Newcastle away. Steve goes further. "It doesn't matter because we just beat Brighton." Paul: "I said that about West Brom and Stoke." Steve: "I said that about Middlesbrough last season. And we fucking did. When will people have faith in this team?"
Awkward silence descends. For a second or two anyway, because everyone loves to talk. But asking when people will have faith in this team is a valid question. Asking when this team will be better when it is 1-0 down is also a valid question.
To go wider, let's ask about what we should be about it when we don't win. You will always get beat. You really, really will. So what do you fulfil when that victory doesn't come? Do you work hard enough? Liverpool worked so hard today. Are you constantly optimistic? Liverpool mostly managed that. Are you clever enough? And here is the concern.
You have to be bright and be about something. You have to be able to demonstrate the values that underpin that effort and that optimism. Today, Liverpool didn't manage that. The values disappeared and were overcome by the need. Liverpool failed to put out a coherent programme for victory. They needed it more than they wanted it and they wanted it for all time, but that wasn't enough.
Getting beat is an art. Bouncing back is an essence. Winning is the job. This may seem airy fairy but it is at the core of everything worth doing. Be brilliant losers, Liverpool. Hold it close and unleash next week. Then the big one. But do the decent thing first. Two more big pushes and everything is Red. We are more than capable of that.
On a day to think about Wenger, to reflect on Ferguson and to watch Manchester City be presented with their title, thinking about everything you need to get right to win and keep winning is perfectly fair. Especially losing.
SUBSCRIBER SHOW – Post Match Show – Chelsea 1 Liverpool 0@PaulSenior1@paul7cope@Knox_Harringtonhttps://t.co/xzTUEvS7jG

— The Anfield Wrap (@TheAnfieldWrap) 6 May 2018
Recent Posts:
[rpfc_recent_posts_from_category meta="true"]
Pics: David Rawcliffe-Propaganda Photo
Like The Anfield Wrap on Facebook