IT'S hard to put your finger on it.
For whatever reason, The Reds have been so lacklustre in games against the top six this season. While the general intensity around league games has dropped off with Liverpool's surreal run to the final of the Champions League, there is usually nothing better than being able to get one over on your rivals.
Jürgen Klopp's side have done that just twice this season. At home to Arsenal in August and again at Anfield against Manchester City in January.
Aside from that, there have been draws at home to Manchester United, Chelsea and Tottenham Hotspur, a draw at Arsenal and losses away to City, Spurs, United and Chelsea.
Compare that to Klopp's first full season in charge in which his side were unbeaten against sides in the top six. That season, The Reds beat Arsenal and Chelsea away in the first two months, drew with Spurs and United before the turn of the year and beat Manchester City at Anfield on New Years' Eve. That was followed up by draws with United, Chelsea and City, before wins at home to Spurs and Arsenal in the second half of the season.
The Reds have only achieved half their 2016-17 points total against the top six in the current campaign.
It is hard to your finger on why the drop off has been quite so vast. The front three has seen the addition of the flawless Mohamed Salah and has been more potent as a unit this season compared to the last.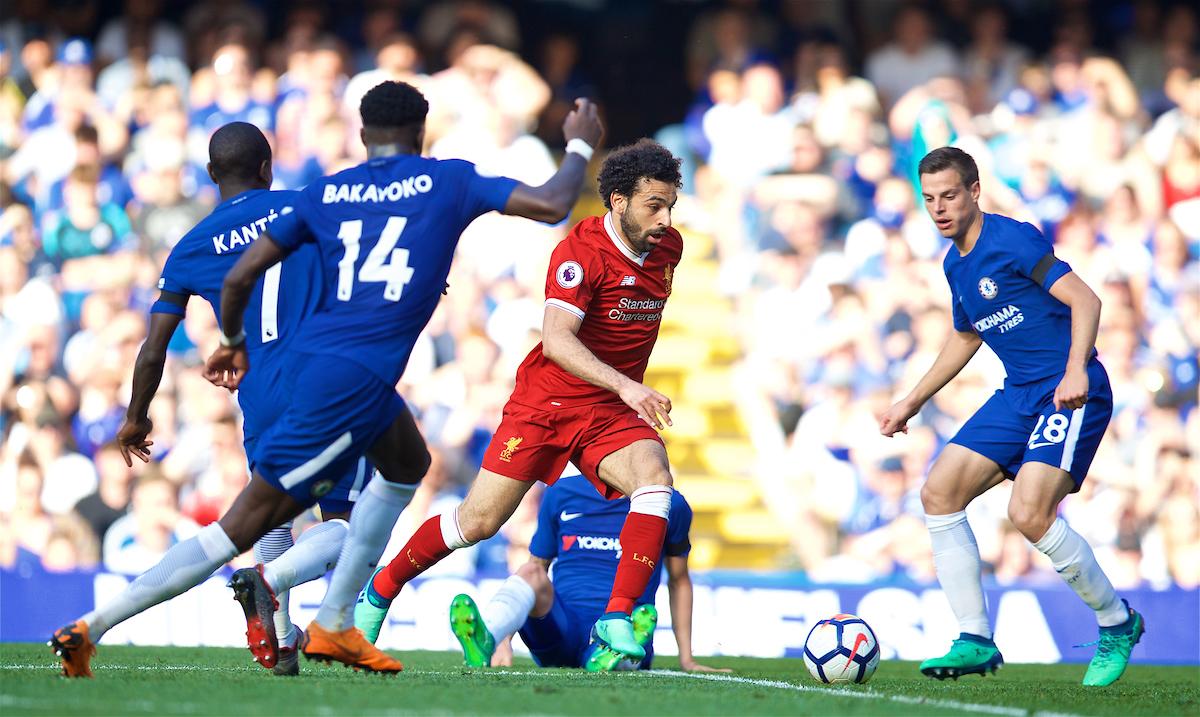 The problem quite possibly lies within the backup to those forward players and the lack of goals from behind the forward line.
In reserve this season, Liverpool have had to call upon the striking duo of Danny Ings and Dominic Solanke who have a single league goal between them for the campaign — with the on-loan Daniel Sturridge notching two prior to his move. Compare that to 2016-17 where The Reds had Divock Origi and Sturridge in reserve who chipped in with 10 goals in the Premier League.
Without doing down Ings and Solanke, who each have their qualities which is why Klopp has kept the faith in them over the course of this season, but nine goals can make a huge difference in the 10-game spell against those top sides.
It's not just Liverpool's backup attacking options that have found them wanting, though. Liverpool have gone from having Adam Lallana, James Milner, Georginio Wijnaldum and Emre Can all with five-plus goals for the season to not having a single midfield player reach that milestone — apart from the now-departed Philippe Coutinho who had seven before he joined Barcelona.
And that's where putting your finger on it becomes such a difficult task. How do you explain why that drop off has been so vast? Is it a change in style? An overreliance on the forward players to create their own chances?
These were the kind of questions supporters may have asked for completely different reasons at the end of Klopp's first full season in charge. At that stage, it was points against the league's lesser lights that The Reds found harder to come by.
That has not been an issue this season and could be the reason Liverpool end up holding onto a place in the top four — with 14th-placed Brighton to come to Anfield on the final day of the season.
The most obvious positive of being better at beating these sides is that they are greater in number than those that occupy the usual European qualification spots. But the key to challenging for the league title is to find a way to beat teams at both ends of the table. That is what Man City have done to such devastating effect this season.
None of this is to be negative about this current Liverpool side — quite the opposite, in fact. The Reds are constantly improving under Klopp and he of all people will use this as an opportunity to continue that.
Since they went from beating the top-six sides and dropping points which should have been easier to come by, to doing the exact opposite over the course of Klopp's first two full seasons, perhaps his third full season will be the point at which it clicks for his side.
A win today may not be enough for Chelsea. Even an unlikely top-four finish may not be enough for Antonio Conte to keep his job.
For the team and manager on the wrong end of today's result, things can only get better.
SUBSCRIBER SHOW – Post Match Show – Chelsea 1 Liverpool 0@PaulSenior1@paul7cope@Knox_Harringtonhttps://t.co/xzTUEvS7jG

— The Anfield Wrap (@TheAnfieldWrap) 6 May 2018
Recent Posts:
[rpfc_recent_posts_from_category meta="true"]
Pics: David Rawcliffe-Propaganda Photo
Like The Anfield Wrap on Facebook