IT happens from time to time but this very much was a frustrating afternoon for The Reds.
All over the pitch the game seemed a little tougher than it needed to be, with Liverpool either trying to play within themselves or finding the ebb and flow of the game a little bit beyond them.
The poetry — insofar as there is any — of the game is all in the opening scorer. Danny Ings is selected in an attempt to protect not only Roberto Firmino but also to have Firmino available as a sub to help protect another of the front three. Ings scores and all the weeks and months and years of recovery are distilled into the joy of that moment. He probably should win Liverpool a penalty. He probably should see Ahmed Hegazi sent off.
He probably falls short on the day. This is stupidly harsh given the above, but he doesn't look sharp enough or fit enough. In both halves he fades starkly after the first 15 minutes. The thing is this — for all the recovery work, for everything he has given, for every shred of desire he has shown he still has a lot further to go. He still has to find match fitness and find his level. It could perhaps be with Liverpool in the role he played today but Liverpool need a 90-minute man for that role and it is hard to see the path to Ings being that man. Not impossible but difficult.
Alberto Moreno looked short of the same sharpness. He had a difficult afternoon and never quite seemed into it. It's striking that his weaknesses through the game didn't look like Moreno-trademark weaknesses — if anything he wasn't impetuous enough, wasn't ambitious enough. He was treading water.
Joe Gomez found it difficult too. You wonder how fit he actually is, Liverpool pressing him into service because of Tuesday. There was Tuesday everywhere. Tuesday in the selection, Tuesday in the songs, Tuesday in the players. It isn't unreasonable — this is the 10th time Liverpool FC have been in the European Cup semi final. This doesn't happen to players every year. For some it will be a once in a lifetime opportunity while this is the third time they have played West Brom this season.
Three times we've played them and we haven't won. It's staggering these are bottom, you know. For me, that's what this piece of writing should actually be about. A long look at the staggering mismanagement that has taken place since June 2017 at The Hawthorns. This isn't to argue that West Brom should be eighth, more the idea that they should not be 20th with a gap to 19th. They are no worse than Everton, than Huddersfield Town, than Newcastle United man for man.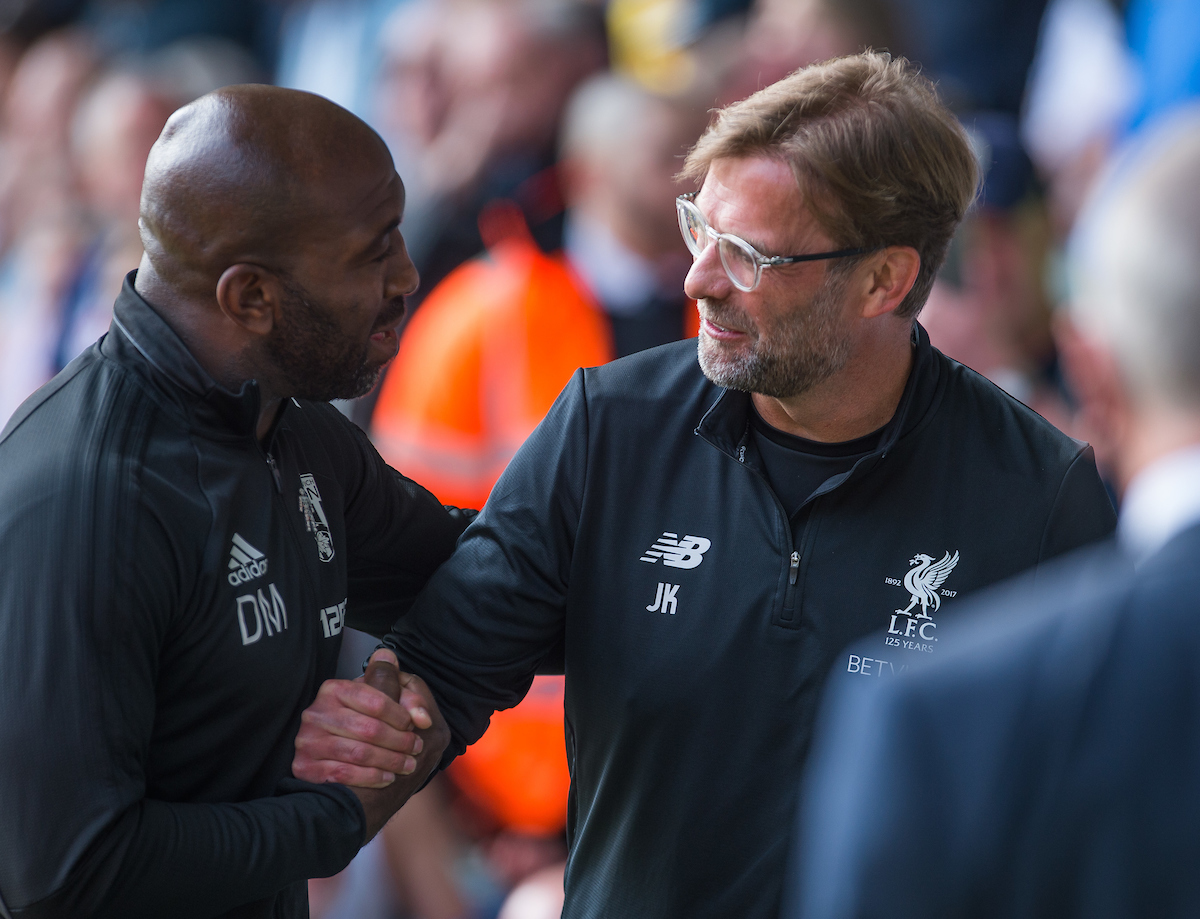 They've got themselves into such a pickle. There was a period of time where you could argue that West Brom, Stoke City and Southampton were examples of reasonably well run clubs in England's top flight. Look at them now.
This is the game, what the game does. It moves and it flows and it asks new questions. The river of football doesn't always carry you along; at times it erodes. And West Brom have been an eroded side. There's a strong argument that Alan Pardew shouldn't be given another top-flight job which can be made around West Brom, but the error was in giving him the job in the first place. Darren Moore is currently showing what can be done. Some could argue Gary Megson would have got the side out of trouble. Regardless though, this is what happens when there is no midtable, when that has disappeared. Get two appointments and two transfers wrong and lack firepower and this could be any side not including the top six and Leicester. And even Leicester…
We showed the value of playing well for 10 minutes against these sides today, showed the value of having the firepower both on the pitch and on the bench and the value of being able to snap into demonstrating Tuesday night quality in a trice. There we go, click, click, click, Mo Salah and a second. Liverpool should see the game out from there.
Therefore, this becomes an unequivocal two dropped for Liverpool. Two dropped in general, two dropped with the way the game went and two dropped given the pressure on all of our games. Two dropped may be harsh given that we are playing in a league where a decision has been made we get no penalties, but we are where we are. These results happen at the end of the season but they need to not happen to us, not happen to us now and not happen to us next season.
But you get to drop points. It happens to a football team. It is all about how you recover, all about what happens next. It always is in football, always about the river and how you ride it.
West Brom's river is becoming a waterfall, a horizon they will fall off. But Liverpool's could well be golden regardless of the late equaliser.
Tuesday everywhere.
"There aren't many midfielders in world football who are going round people and then splitting the defence… Alex Oxlade-Chamberlain is one of them." 👏

🗣 Listen to our immediate post-match reaction show, live from outside the Hawthorns, here 👉 https://t.co/Z8JVyOQDO5 pic.twitter.com/zVO6vBzT01

— The Anfield Wrap (@TheAnfieldWrap) 21 April 2018
Recent Posts:
[rpfc_recent_posts_from_category meta="true"]
Pics: David Rawcliffe-Propaganda Photo
Like The Anfield Wrap on Facebook