A GAME of football broke out. An intriguing one.
I mean it is crap to lose and that. We'll come back to that in a second.
But it was intriguing. Take all the nonsense out of it — all the canal gear — what we saw was a very good Liverpool side who play what we can call holistic football for the purposes of this discussion come up against a very good Manchester United team who play the game in moments. Moments football. Of course both sides have done bits of the other across the course of the season and will do again, including today. But this underpinned today's clash.
There's nothing wrong with playing the game in moments. It's a perfectly good approach. Rafa Benitez was a brilliant Liverpool manager who played moments football brilliantly. There's no moral virtue here.
We haven't come up against this approach at this level very often. Only really Chelsea of our peers also play this way and they are a strange side in a number of ways. Manchester United played for moments and did so remarkably well.
Moments 2 Holistic 1.
That's your final score and the core of the matter is that they did their thing better than we did ours.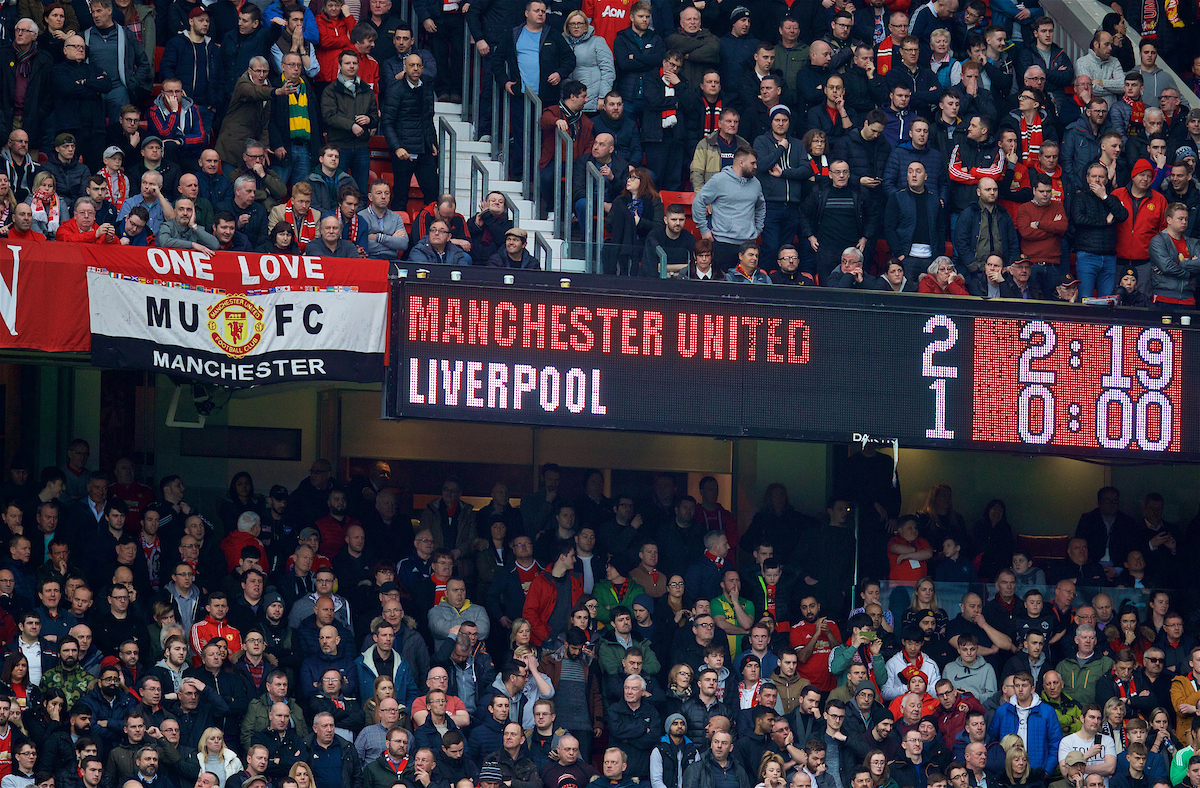 There will be a rush to dissect performances from a Liverpool perspective but it is important to start here — Manchester United played well. And three Manchester United players in particular played well. The first two did so for an hour.
Marcus Rashford and Romelu Lukaku had exceptional games. The latter produced the performance you pay £75million for. He was excellent against Chelsea a few weeks back and that went under the radar.
After that game I had a text conversation with TAW contributor Philippa Smallwood where she said "you wouldn't swap him for Roberto Firmino though". And no, no you wouldn't. But he suits Manchester United, he suits moments. His contribution today was far more telling than that of Firmino. He ends the game on the winning side.
He gave Dejan Lovren a torrid time first half. Lovren has played Lukaku very well in the past. But Lukaku played like a £75million striker. Rashford too played like his press. I've been a sceptic but he turned Trent Alexander-Arnold inside and out for an hour, and bags the goals that win the game.
There should be a reluctance to criticise either Liverpool player. Both have performed very well in recent weeks and both improved through the game. There should also be a reluctance to criticise that neither were adequately protected. That's our way of playing. That's our approach. Your shape is so important it takes a lot to tweak it.
The third outstanding performer for Man United was Ashley Young. He played Mo Salah as well as anyone has all season, being very physical and looking to win the ball early. He probably should have conceded a penalty but opposition players who stay on their feet aren't getting penalties at Old Trafford. Salah couldn't get a path into the game. Man United's defending was often last ditch. But it got the result it needed to.
Liverpool's second-half performance was, under the circumstances, very good. I've seen Liverpool sides who get spoken of as having great character wilt when behind at Old Trafford at half time. It has all got too much for all your favourite players, all those teams you grew up watching.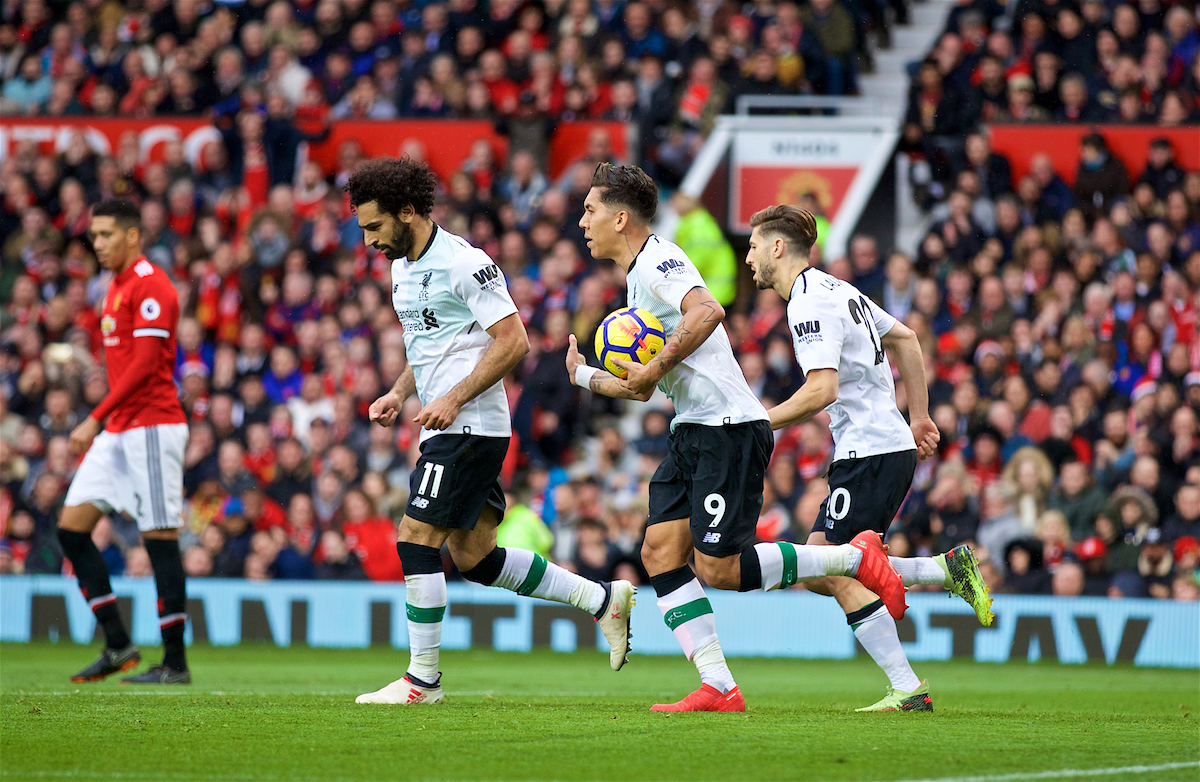 From the '80s onwards, Liverpool teams who had many more trophies in their back pocket have lashed the towel in, in Manchester. This side didn't. They kept coming and deserved the goal that proved to be their consolation but which perhaps should have been their bridgehead.
But it never properly clicked. Not for the whole 90. Liverpool, playing a holistic game, only really achieved it for 10 or so, and even then the passing and decision making was slightly off.
It's crap losing. We've only done it four times this league season but they've all hurt in different ways. It's worth pointing out though that three of the four have been away to the other sides from first to fourth. That needs looking at.
But none of this is to tear down what has got us to this juncture in this season. Nor should it be from any quarter. This is important. Sometimes you play football and lose. It happens to everyone. What matters, if you want to be the real deal, is what happens next. What you take from the game and how you move along.
And sometimes, when approaches and styles clash, yours loses. That's ok too. Babies and bathwater must remain as one.
It hurts a lot. But it should hurt. And Liverpool have at least two bigger games than this one to undo this hurt. At least two. The Reds must improve in moments. But they mustn't compromise their vision.
Make this part of the journey, Liverpool. After all, tons of Liverpool sides that have won the greatest prizes in the game lost at Old Trafford in the same season.
Recent Posts:
[rpfc_recent_posts_from_category meta="true"]
Pics: David Rawcliffe-Propaganda Photo
Like The Anfield Wrap on Facebook